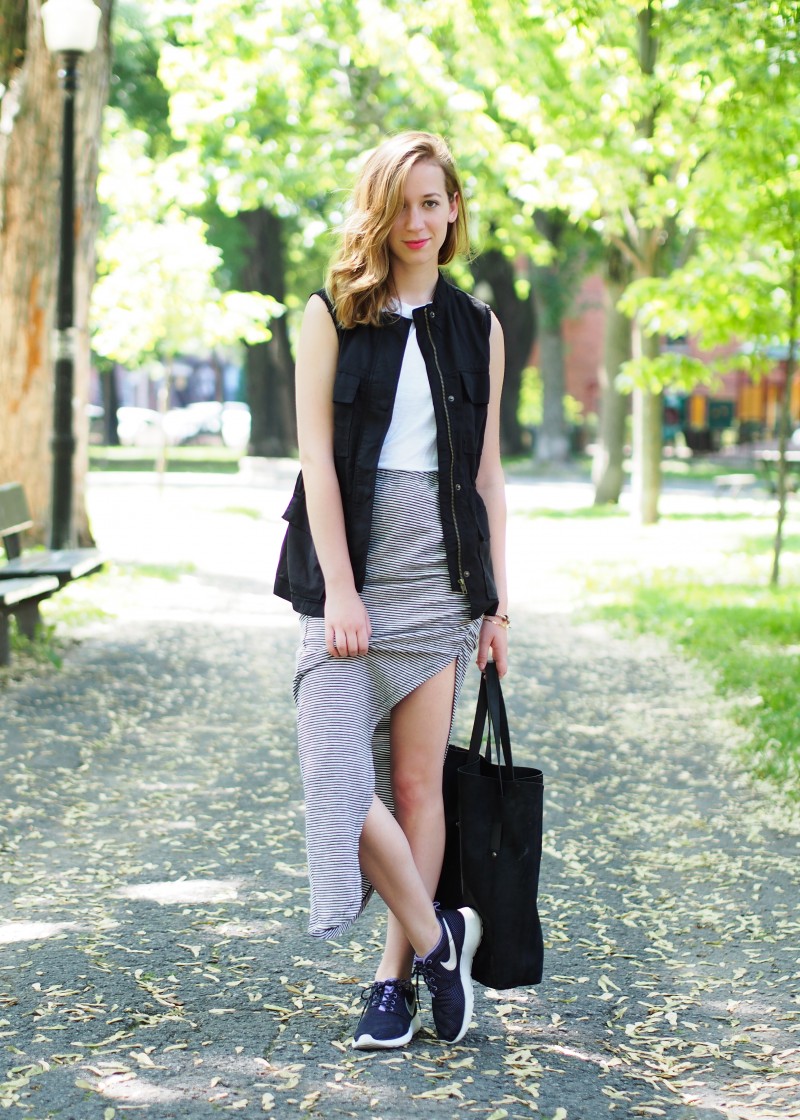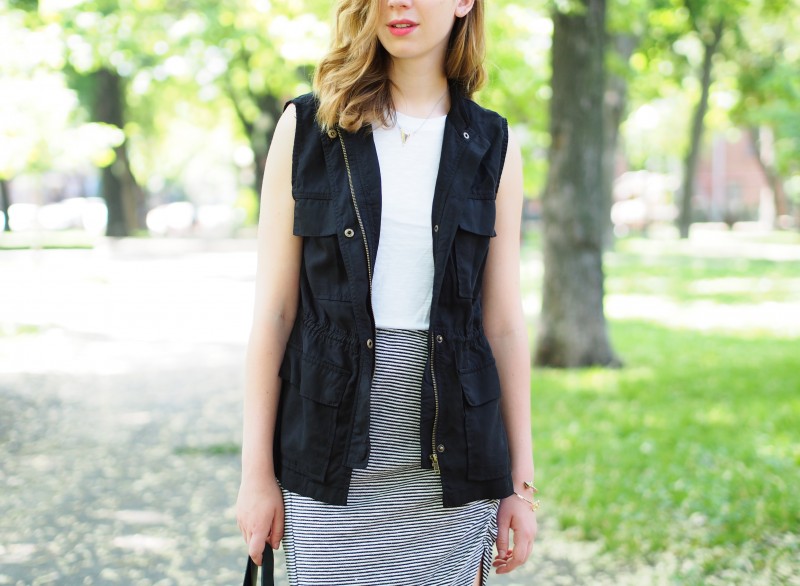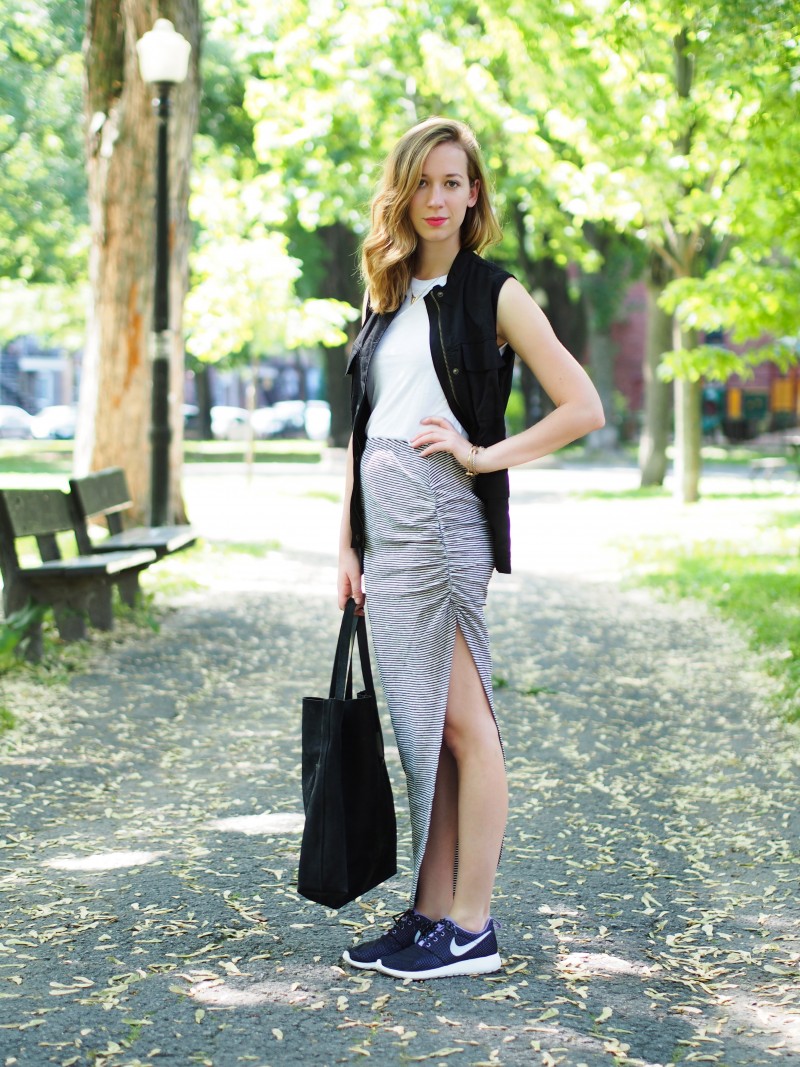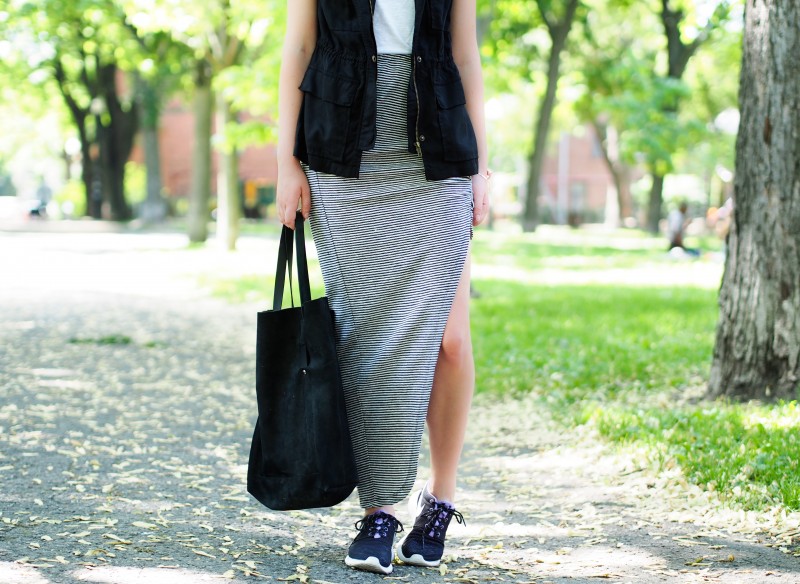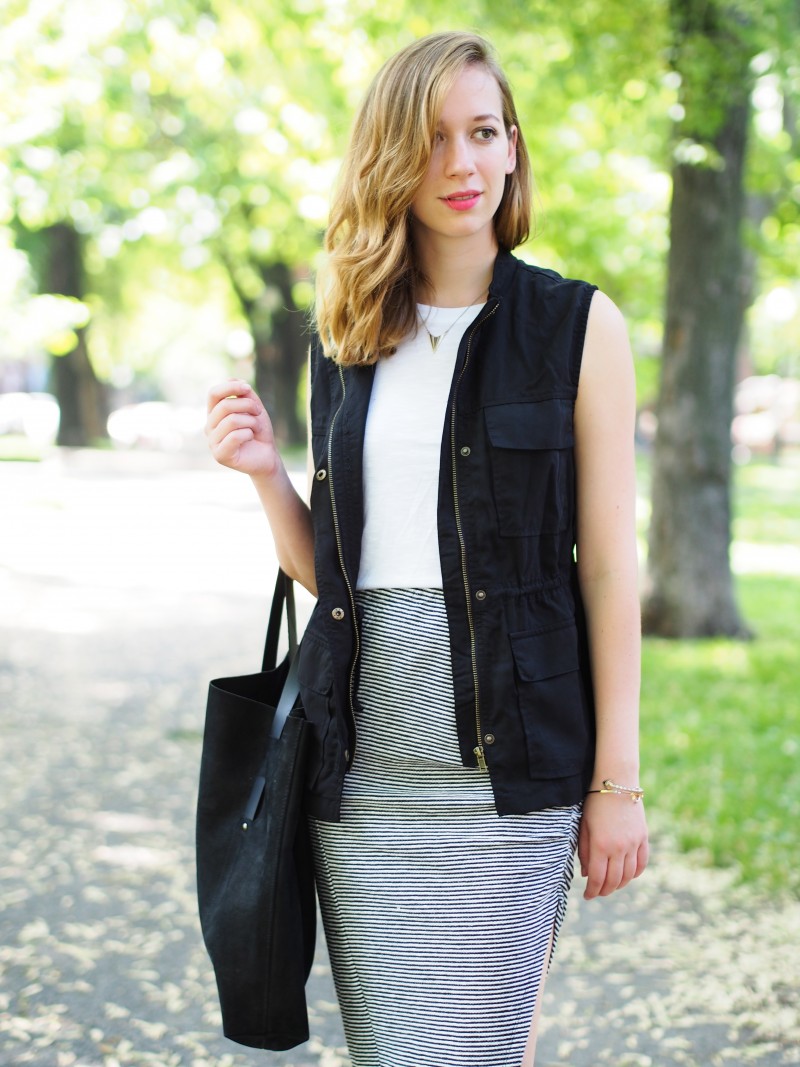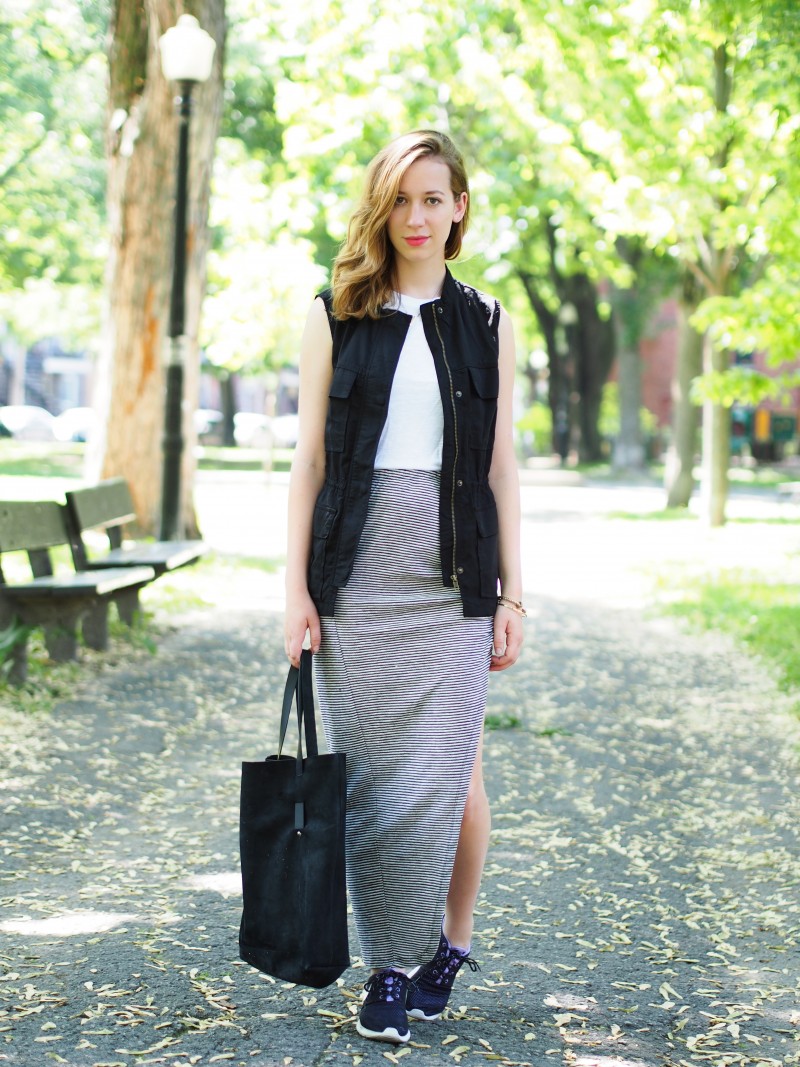 When I discovered Sanctuary, I thought they made every piece for my very own self (silly me!). I like everything they come up with and their lookbooks are always on point (remember this one?).
This cali-cool brand, newly available in Montreal, is now one of my fave and I am very happy to team up with them for this outfit post and even more to come (secret!). Stay tuned, it is worth it. By the way, this open-side skirt is the comfiest.
Outfit: Sanctuary skirt and vest (Available at Mimi&Coco, Olam, Billie Boutique and Delano Design). Forever 21 top, necklace and bracelet. Nike sneakers. Martin Dhust bag. Aldo ancor bracelets.
Pics: Anik Lacasse-Richard