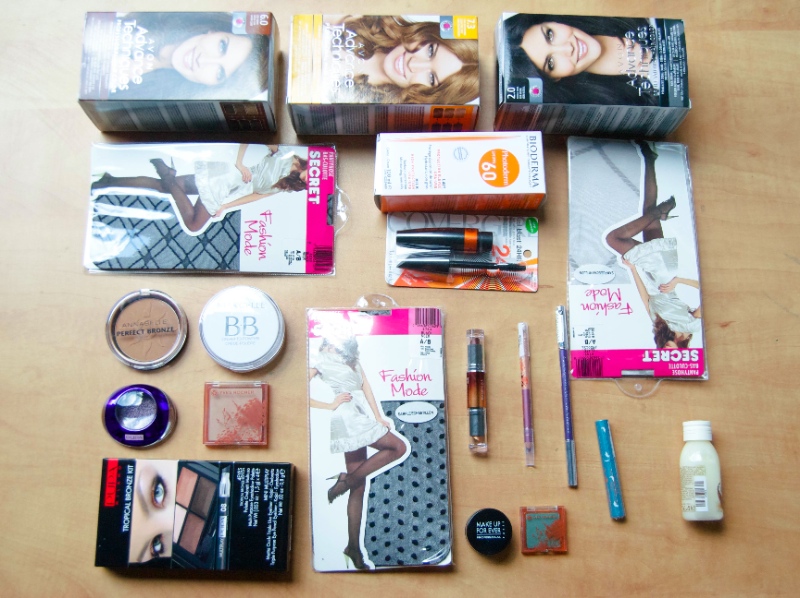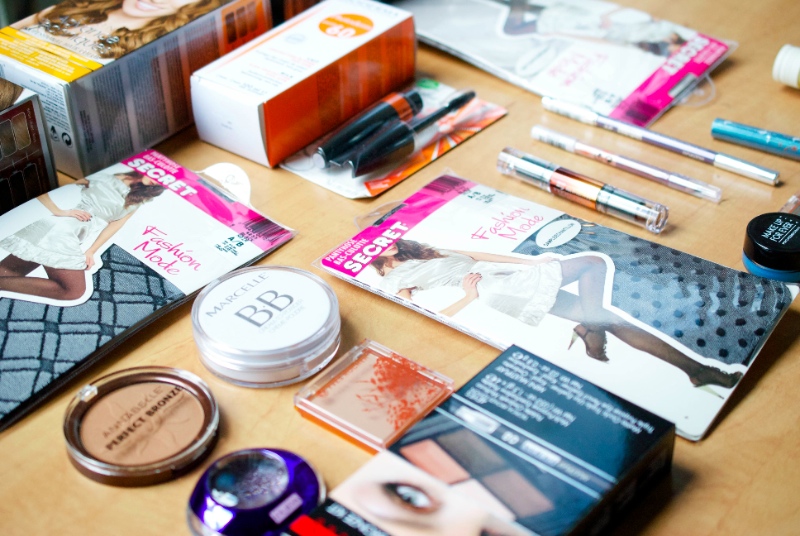 Contains: 3 avons advance technique creme color. 3 secrets pantyhose. Yves Rocher shower cream. Bioderma Photoderma cream. Yves Rocher blush. Makeupforever eyecolor cream. Yves Rocher highliner. Covergirl lipstick. Yves Rocher Knôl. Pupa tropical bronze kit. Covergirl Lashblast mascara. Annabelle Bronzer. Marcelle BB cream. Yves Rocher Eye Shadow. Pupa Milano China doll eyeshadow. Pupa Milano triple purpose eye pencil.
Worth more than 300$
Moving = making room for new stuff = Giveaway! These are all of my fave products combined for a contest and I must say that the winner definitely will be hooked on those products for ever. I am not paying for the rehab tho. How to win? First, hit the like button at the end of the post. Second, like Dentelle&Fleurs Facebook page. Third, leave a comment below telling me how excited you would be if you had to win. The winner will be announced next week on the blog Facebook page. Good Luck!