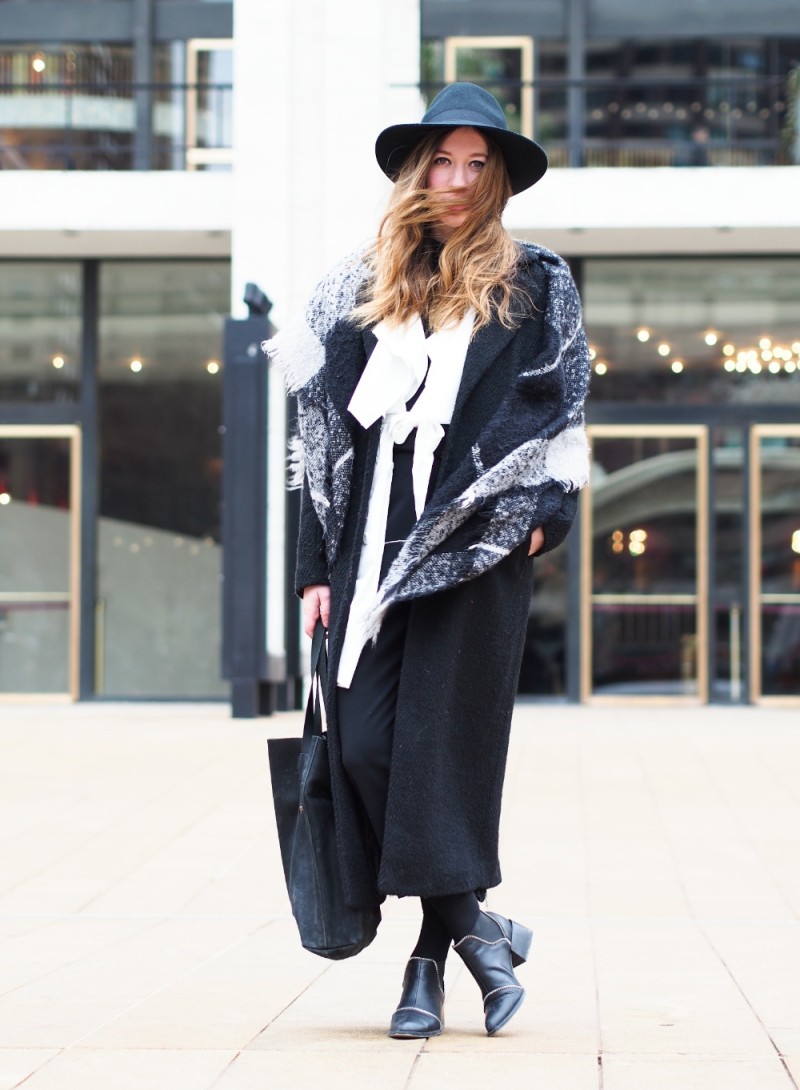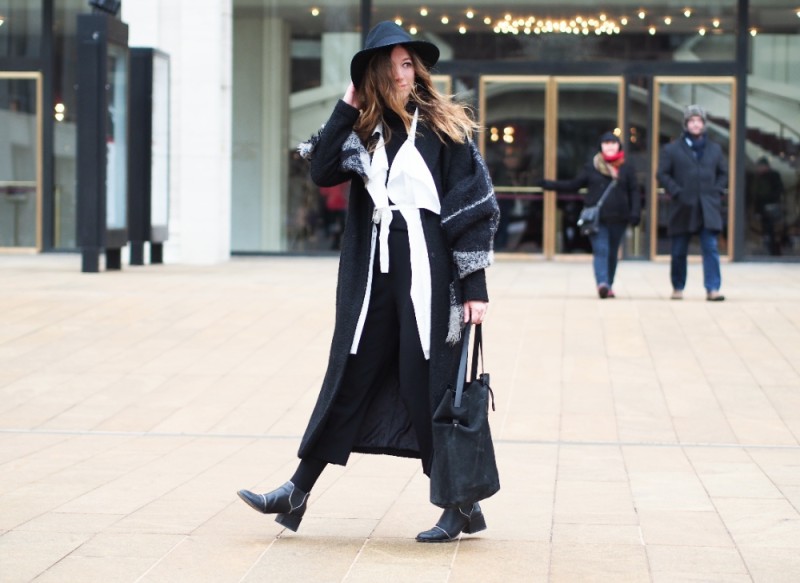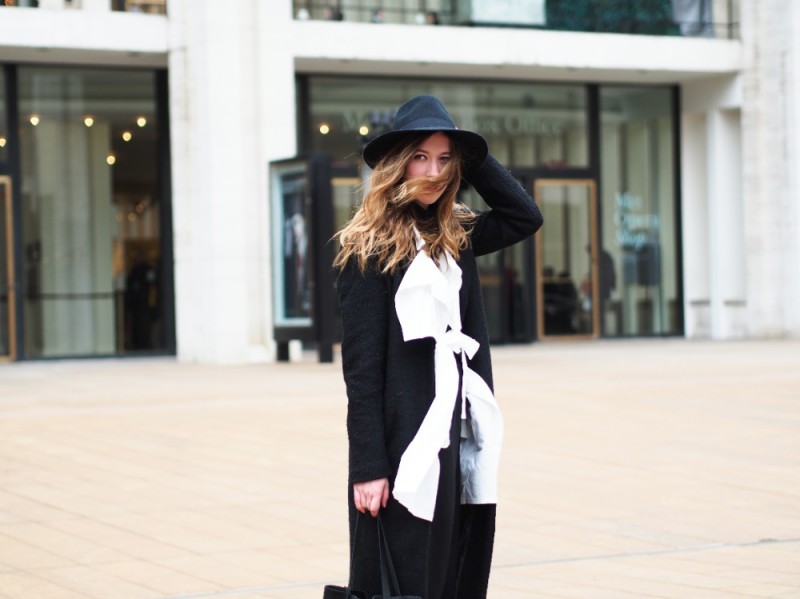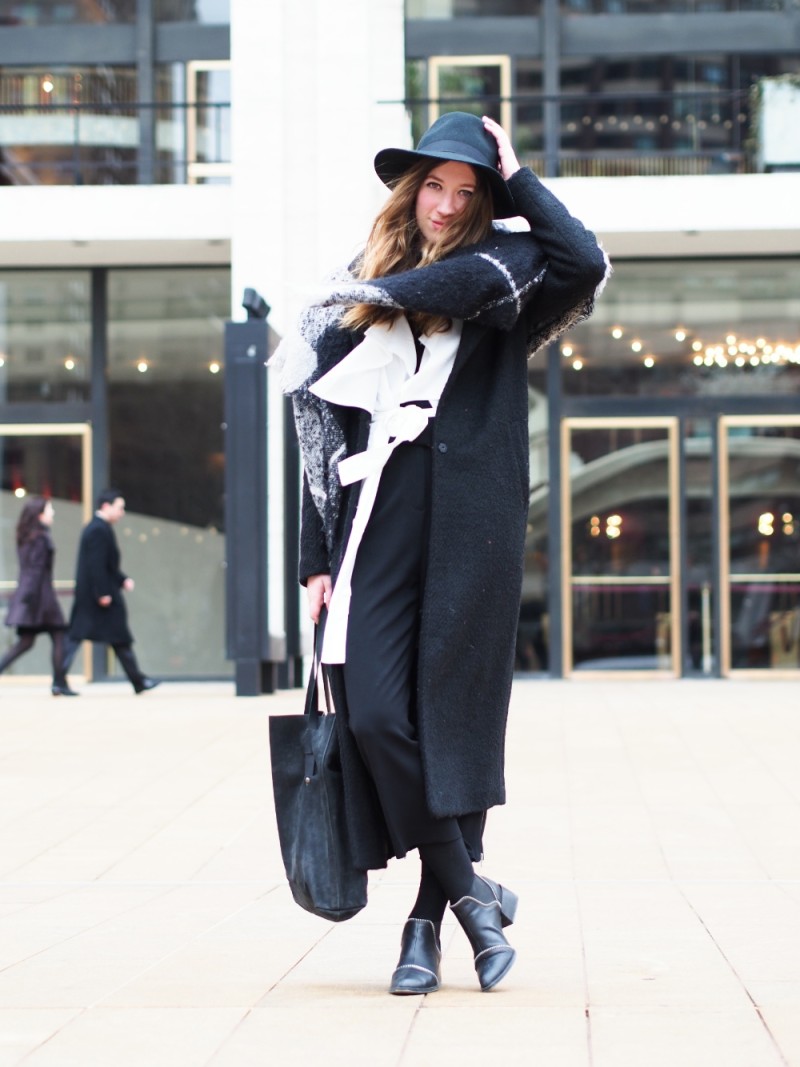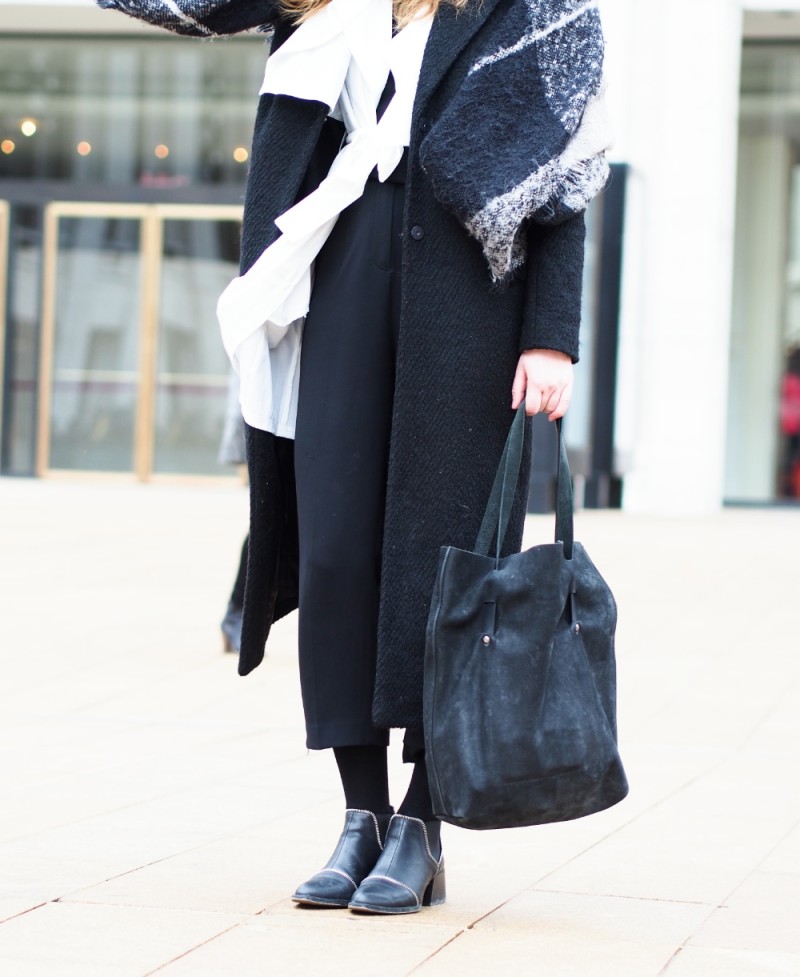 I was beyond excited to attend New York fashion week for the second time. Josiane, Carolane (from TPL) and I teamed up to attend this edition, because we simply really wanted to go and going together was the best way to join our strength: we combined our fashion knowledge, people skills (and well, money) to make sure we would get the most out if it. It was super fun and I am glad we were able to attend, even if we had to sleep in a bunk bed, in the tiniest room ever in Brooklyn. Fun fact: We didn't have enough space to open our luggages in the room, we had to keep them closed!
This is when the outfit talk begins: no room to choose your outfit, no full length mirror, the frizziest NYC days ever. I must say it was a hard one. Anyhow, I still managed to pull a monochrome outfit and snap a few pictures at the Lincoln center.
On the first day, I got to go backstage for the Lacoste show (pictures will come really soon), attend the banana republic presentation, eat at Le Pain Quotidien (one of my fave in-between-shows restaurant) and have diner on Bedford street in Brooklyn. It was a very busy, fun day.
Stay tuned for the rest of the NYC diary!
Outfit details: Senso boots. Martin Dhust bag. Forever 21 hat and coat. The Free Island vest. Vintage turtleneck. Aritzia pants.
Photos taken by Cruz Photograph, edited by me
Bonus: The Montreal blogger squad in action below