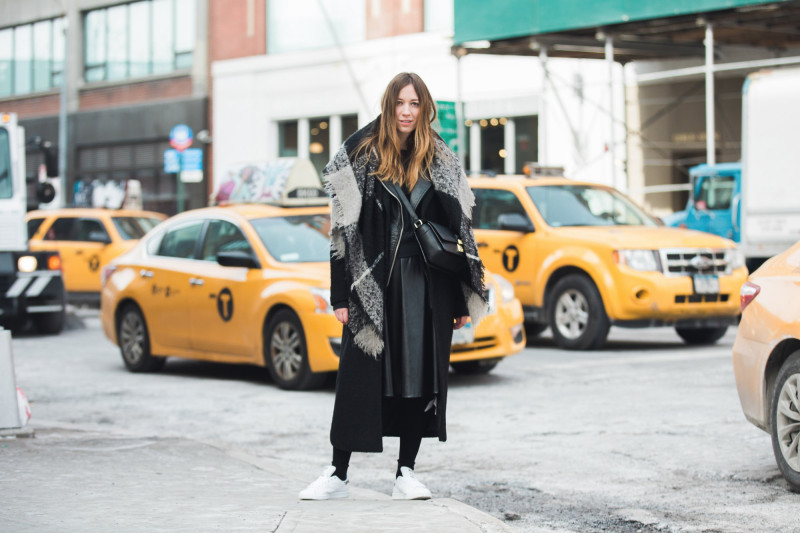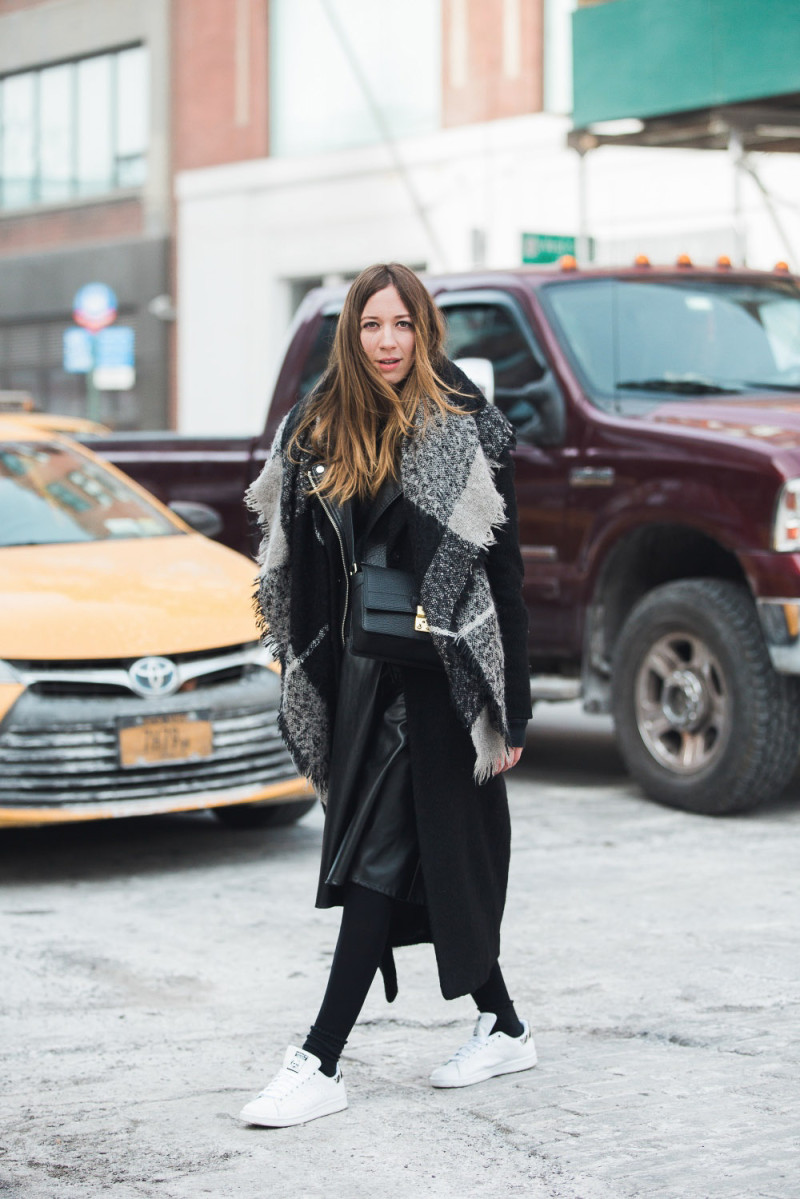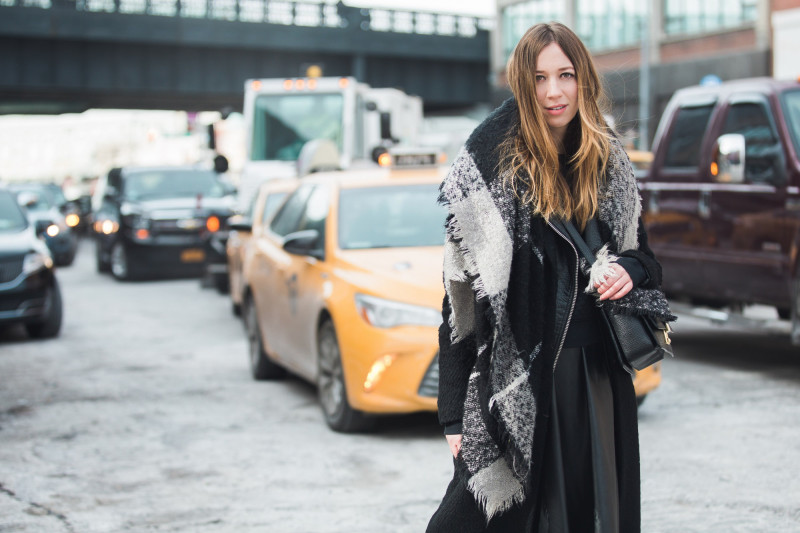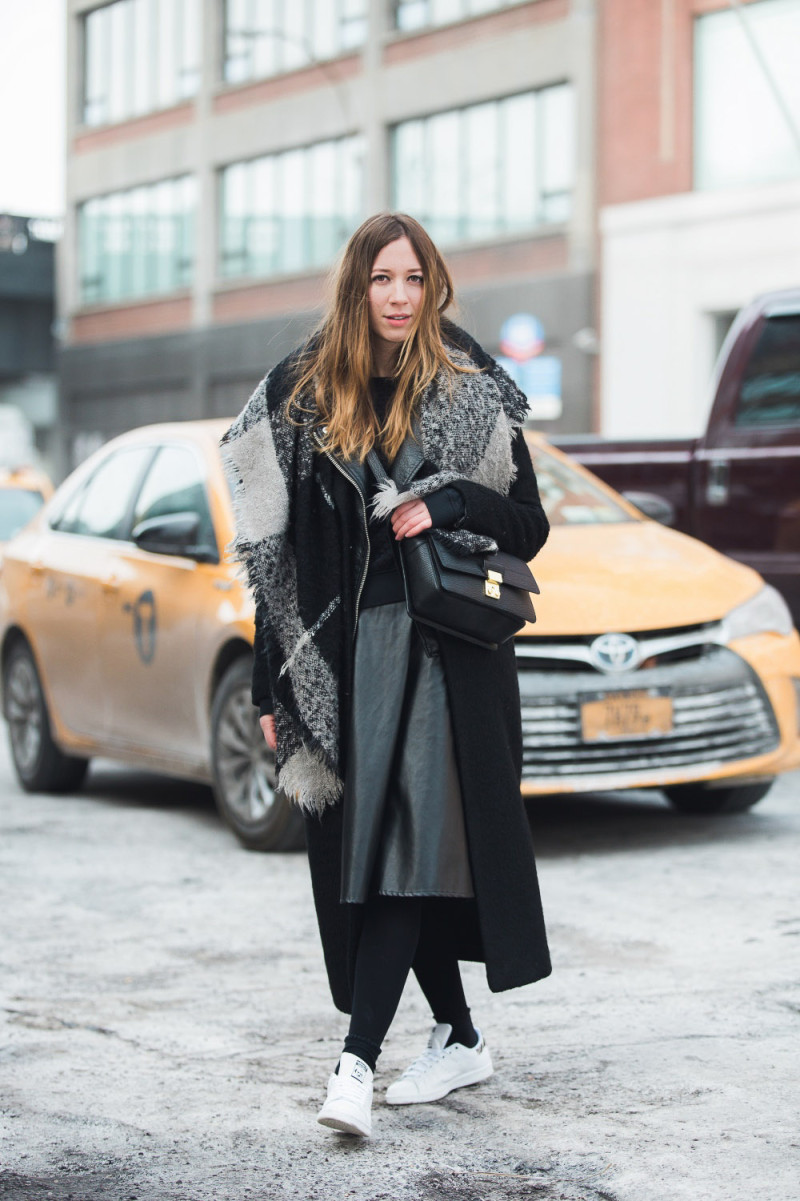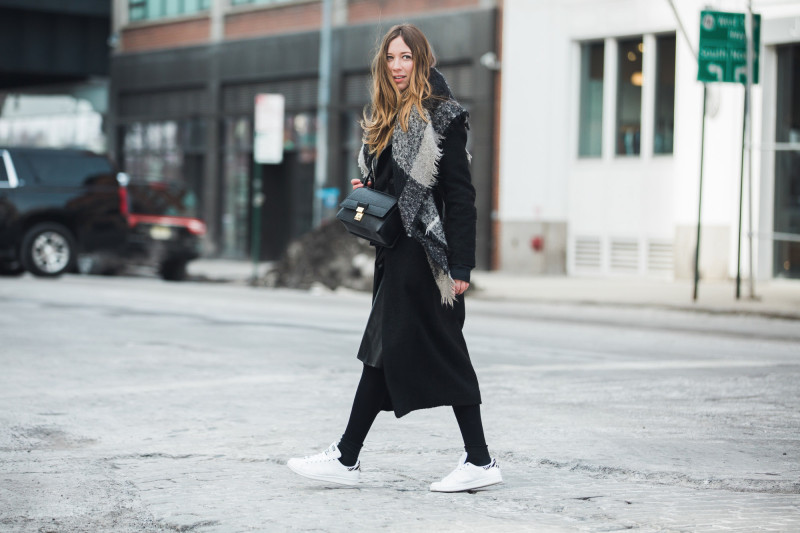 New York City was so cold and windy during fashion week that it was nearly impossible to stay outside more than 30 minutes straight. Still, it was less cold than our great Montreal and I got the chance to wear my new sneakers I bought at Adidas during my stay. Josiane and Carolane also made me discover Uniqlo (yesss I've never been ok) where I bought 2 great warm sweaters. One is a cozy camel turtleneck and the other one is black, simple, but with a great cut (I am actually wearing it in these photos).
On this particular NYFW day, Ania, Alex and I decided to shoot together with the help of Ania's husband, Tyler. I like that Internet sometimes brings people together like this. I've been chatting with Ania and Alex for awhile now and getting the chance to meet them over tacos was super fun!
Now that all of my February travels are over, I can now plan my next escape to New York, because it is by far my favourite city of all.
Outfit details: Bizou Scarf. Adidas sneakers. Choies skirt. Uniqlo sweater. 3.1 Phillip Lim bag. Forever 21 coat. Joe Fresh leather jacket.
Photos by Tyler Stalman and Ania B