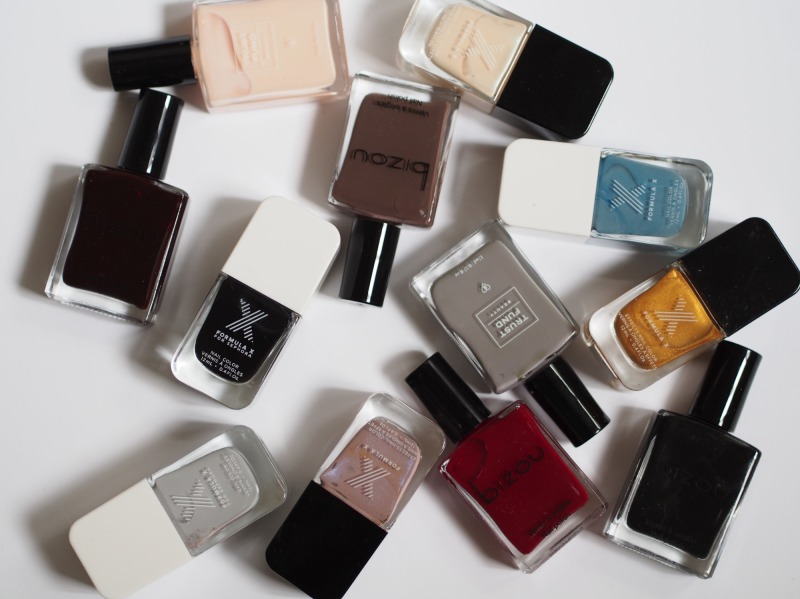 Time to switch up your nails to anything darker/sparkly-er (is this a word?)/matte. Of course, there are lots of brands you can choose from, but if you feel like trying something new, these ones are fun, durable and not-that-expensive.
Formula-X nailpolishes. The colours are unexpected, cool and new. I feel like I've never seen those 6 colours before, and that, I never say. (Find them at Sephora).
Bizou Nailpolishes. Yep, Bizou does nail polishes. The Matte black one is pretty awesome.
Trust Fund Beauty nail polishes. Look at that Grey! Elephant gray is THE colour this Fall, even for your nails.
What is your favorite colour between all of those? Any other brand you like?