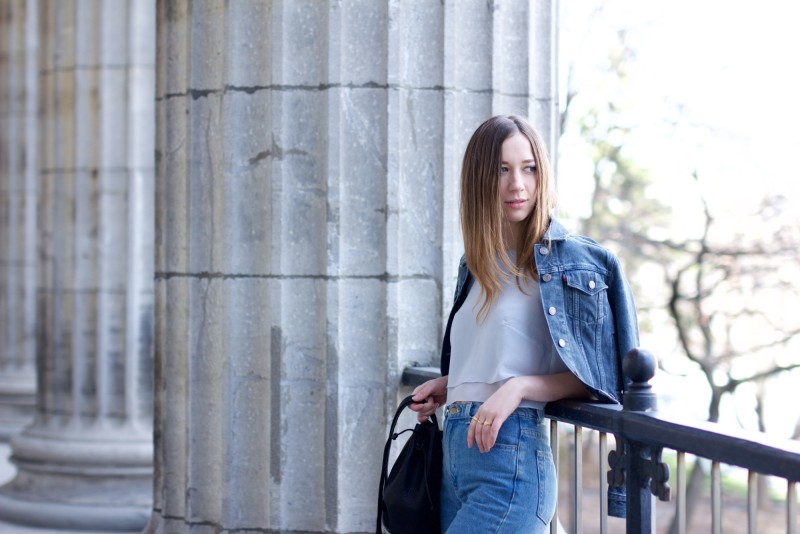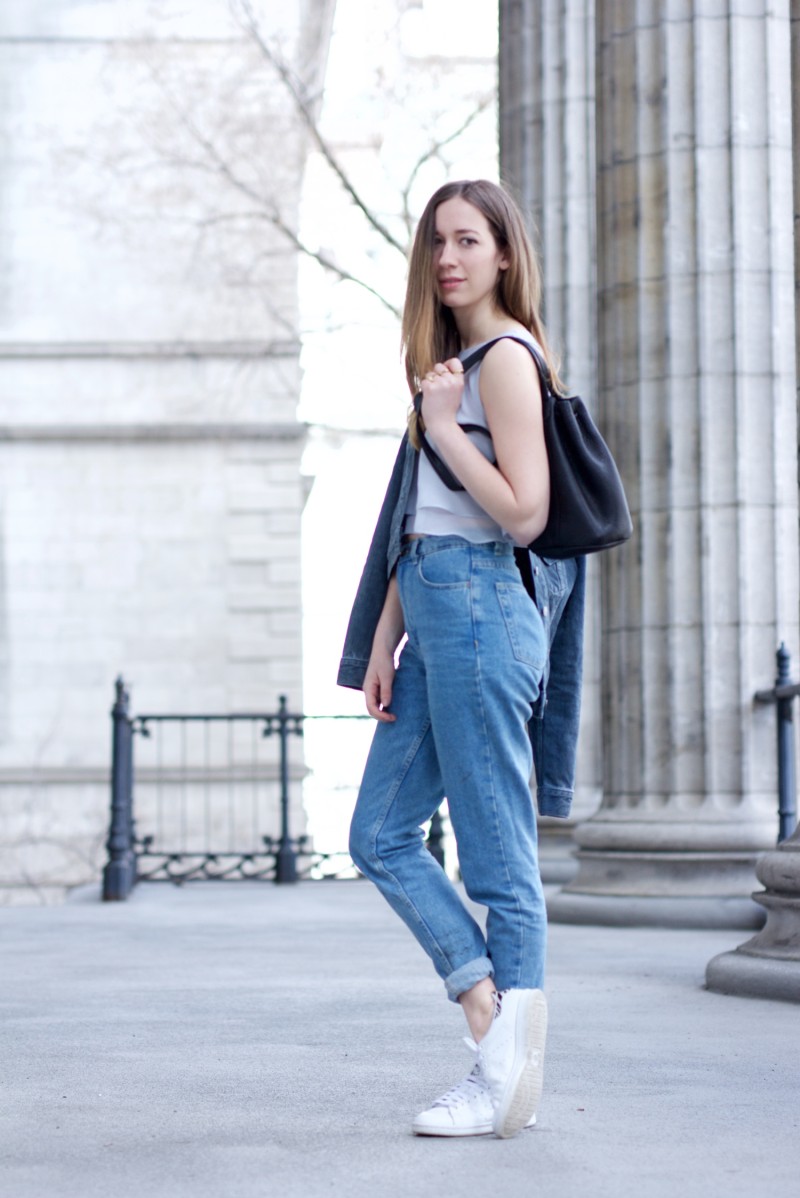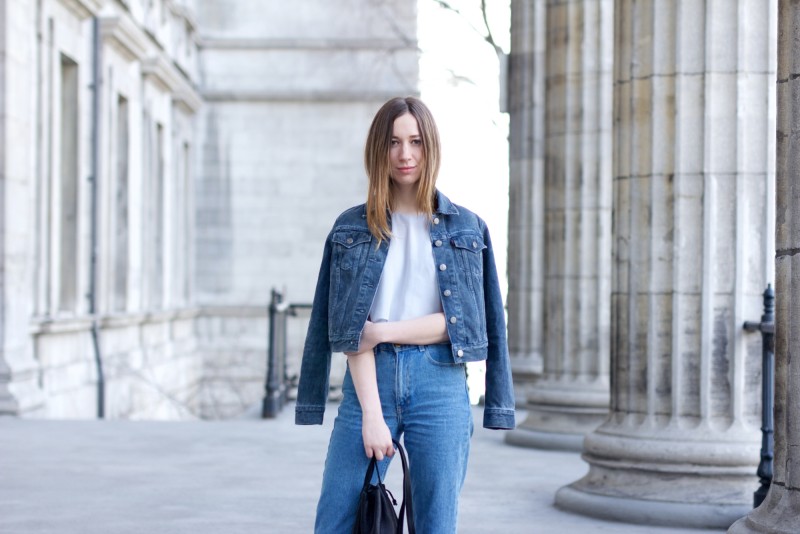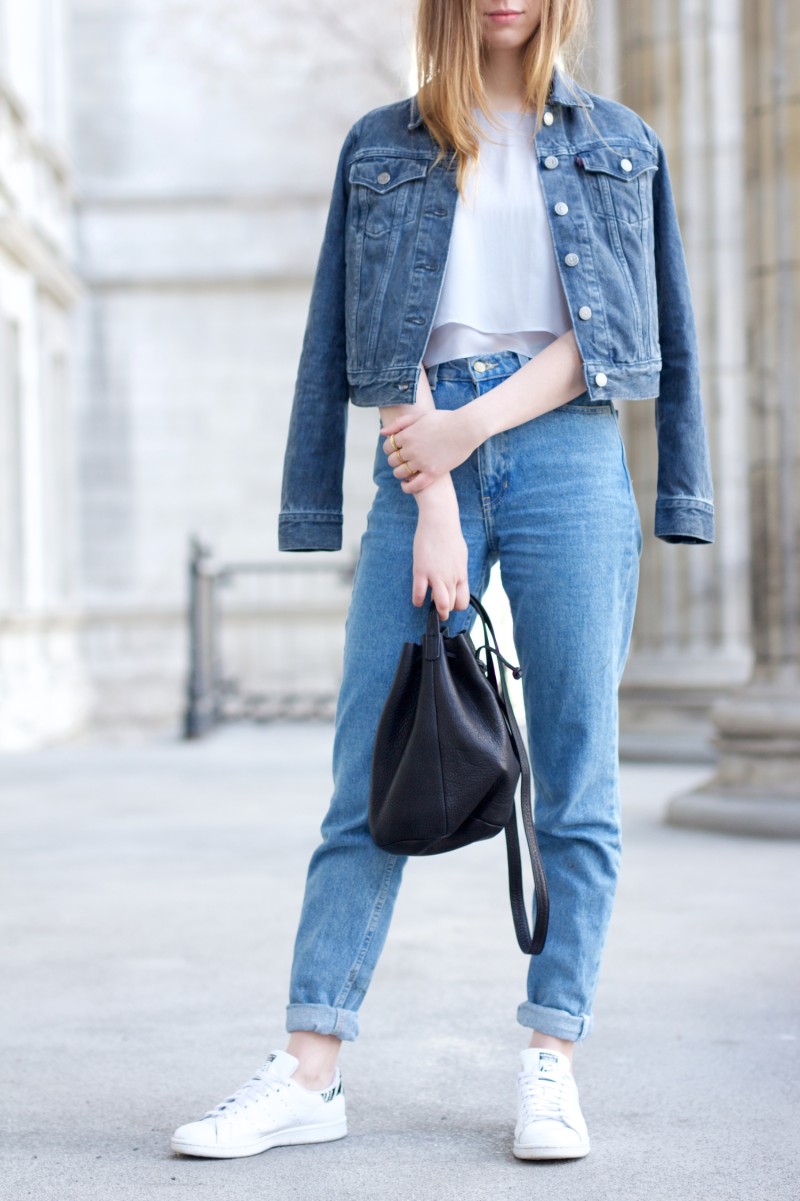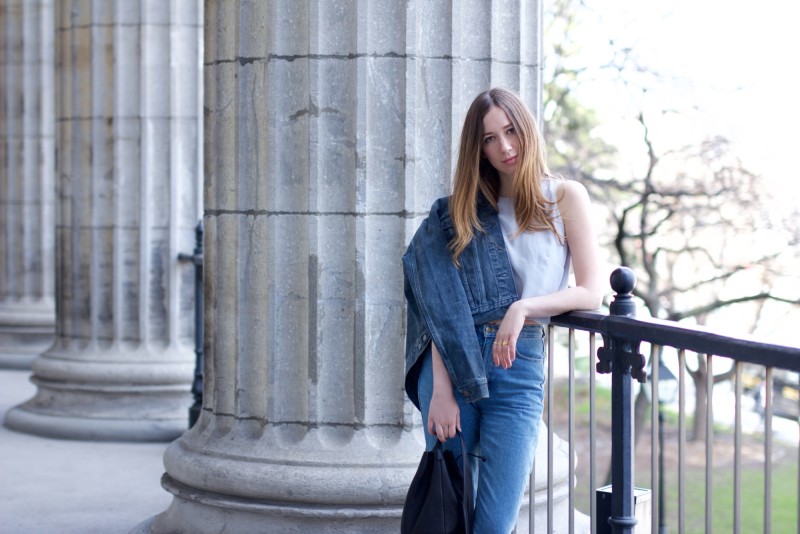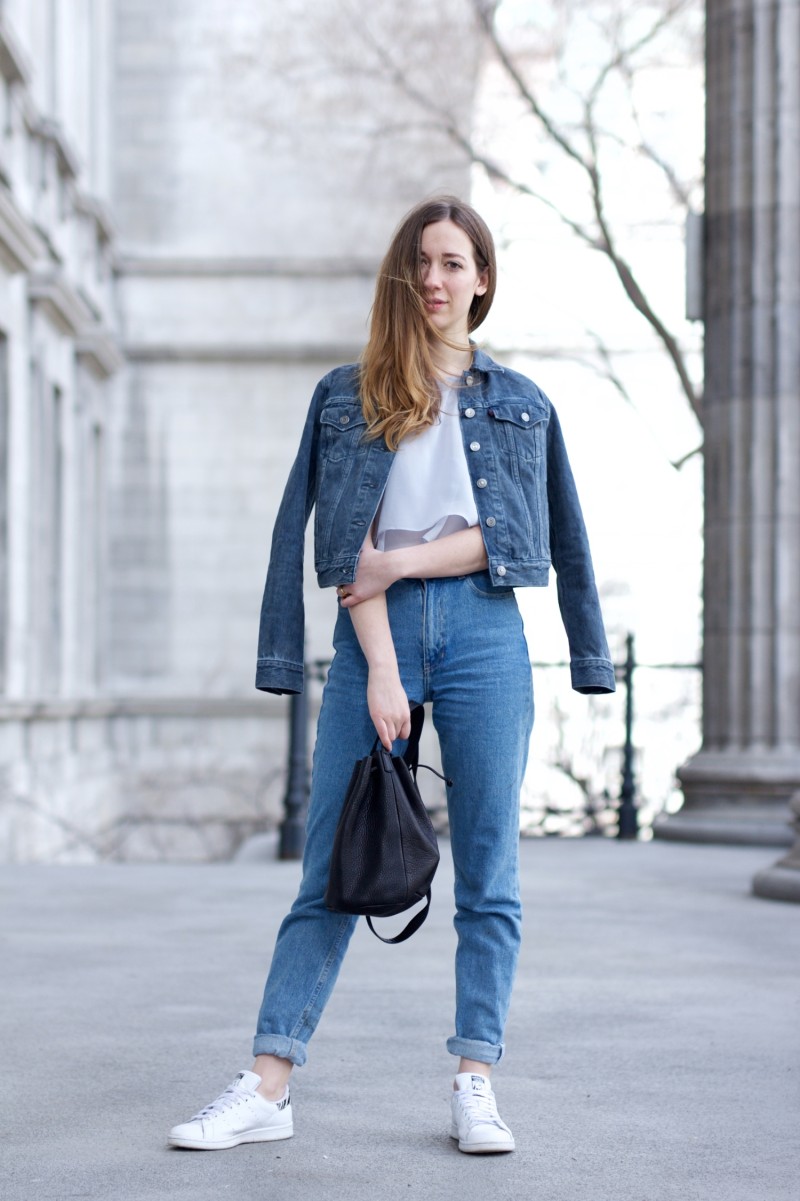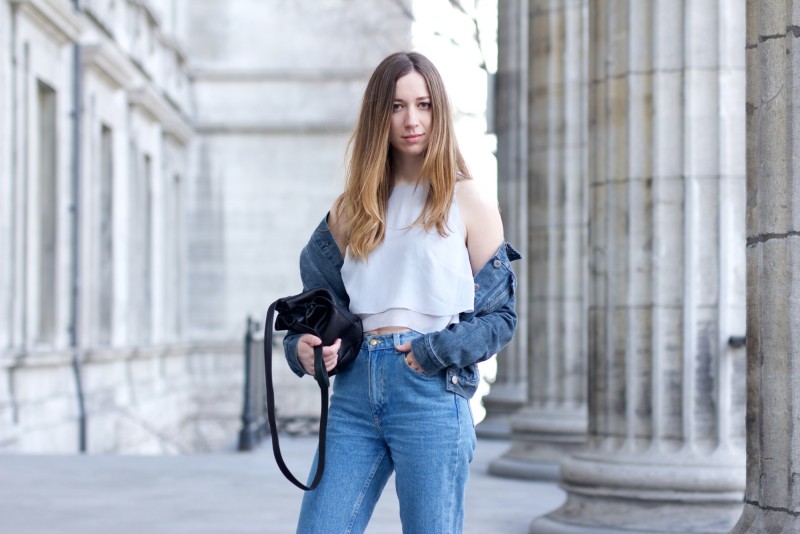 I love creating outfits in which I mix my personal faves of the moment, like this almost Canadian tuxedo. I went at Neon the other day to pick up a few denim pieces, and my eyes were immediately drawn by this Levis jean jacket. The colour is like no-other outerwear that I own and the fit is simply perfect. I highly suggest you go shop at Neon is you are looking for timeless pieces like this one or even if you are looking for a comfy pair of shoes for this summer. They have the best picks and brands, like Dr Martens, Converse, Vans et many more.
On another note, this is a custom made crop top that La Boutique Coup de Foudre created for me. How awesome!? I got to pick the length and the colour of the fabric, and then they had it delivered at my door. That is what I call awesome marketing.
Outfit details: Levis jean jacket c/o Neon. American Apparel mom jeans. Bucket bag c/o Pursebox. Crop top c/o Boutique Coup de Foudre. Adidas Stan Smith sneakers.
Photos by the cutest, Versepasi