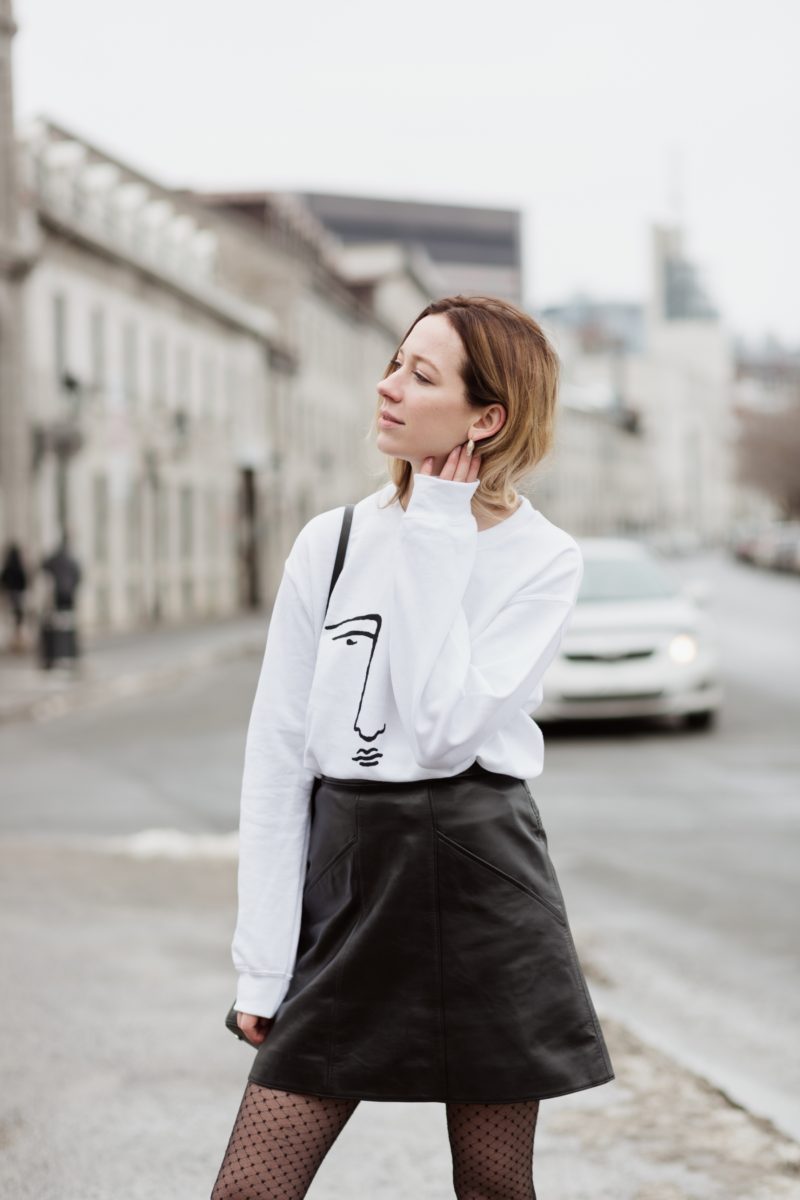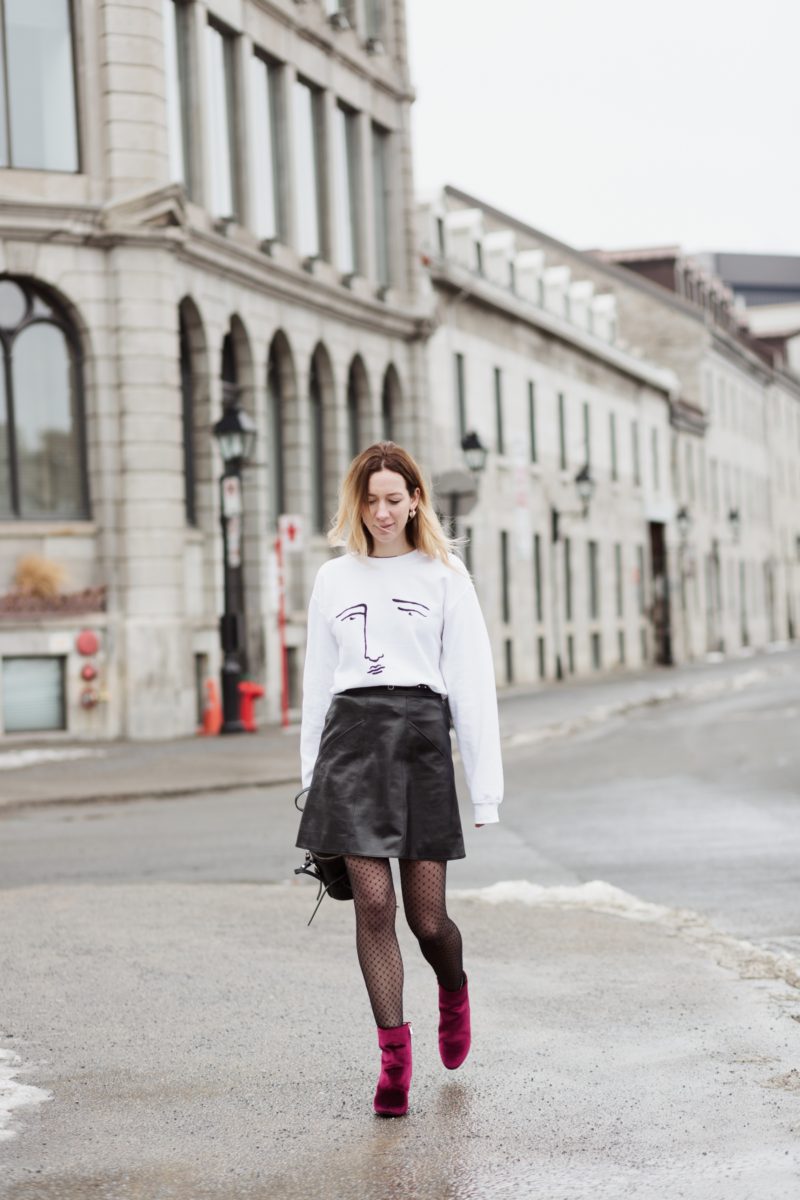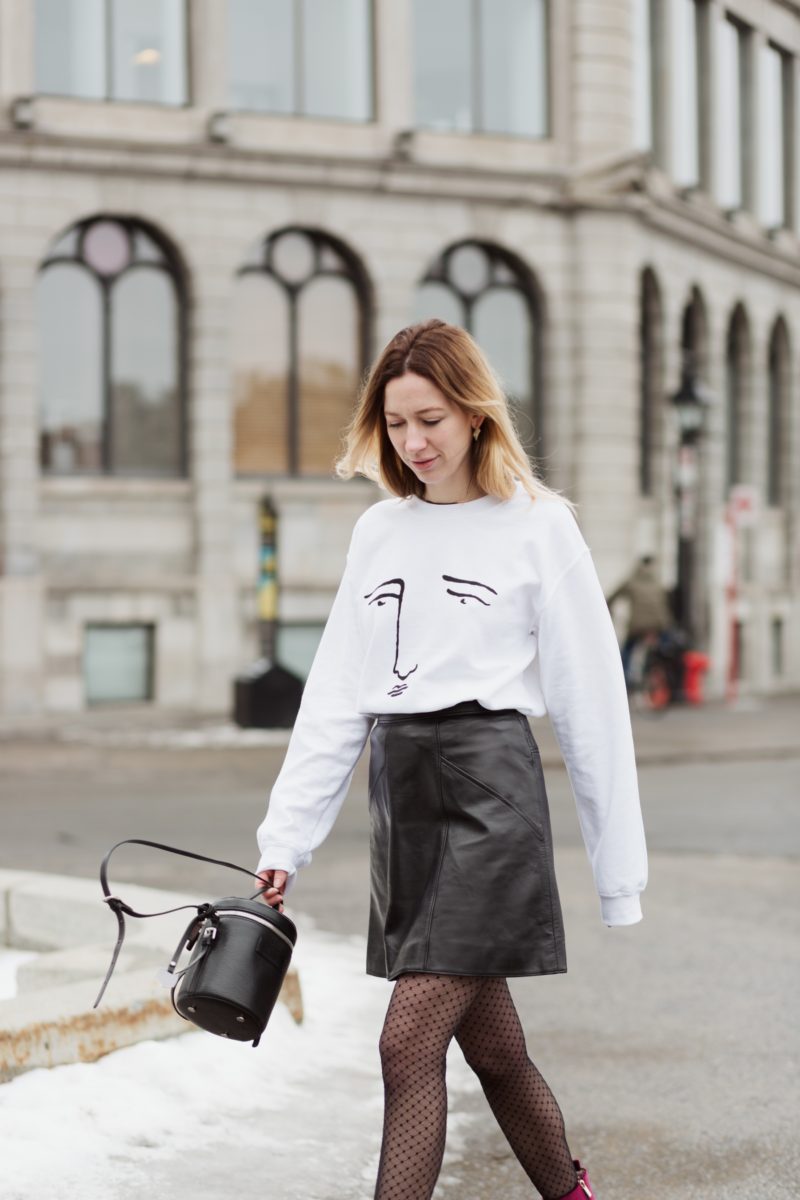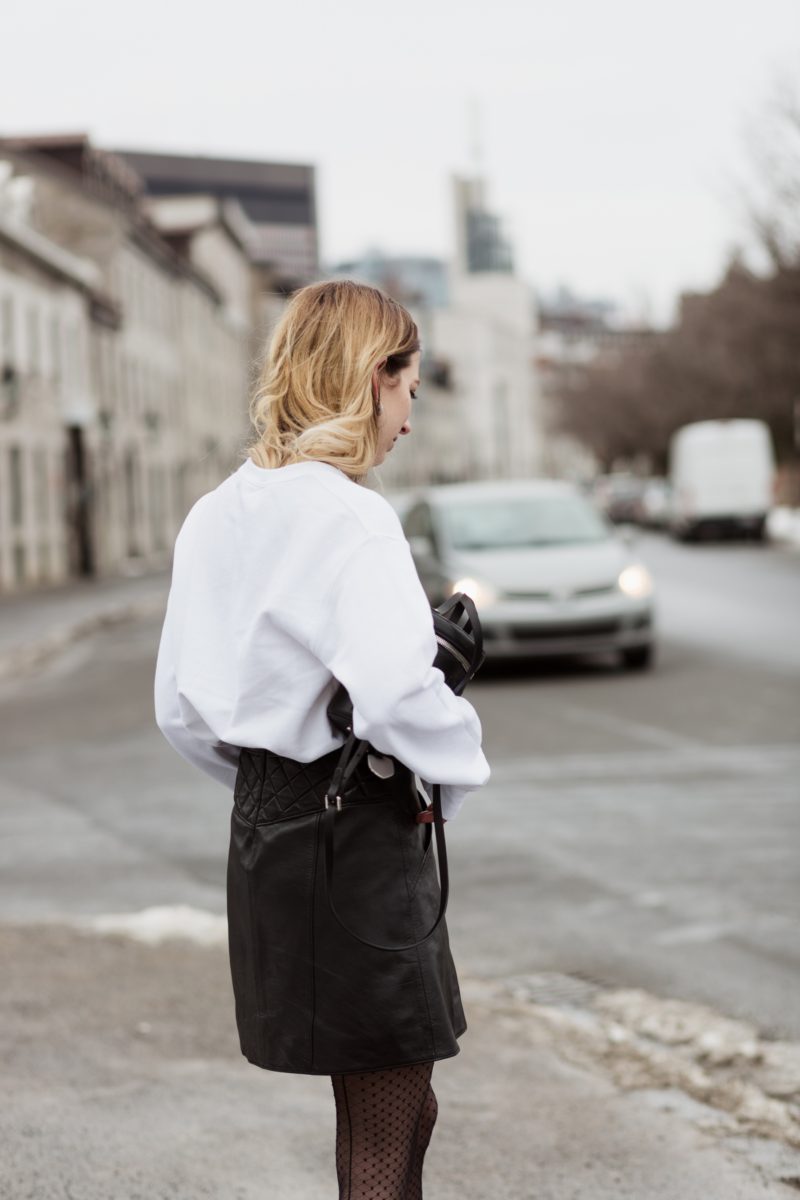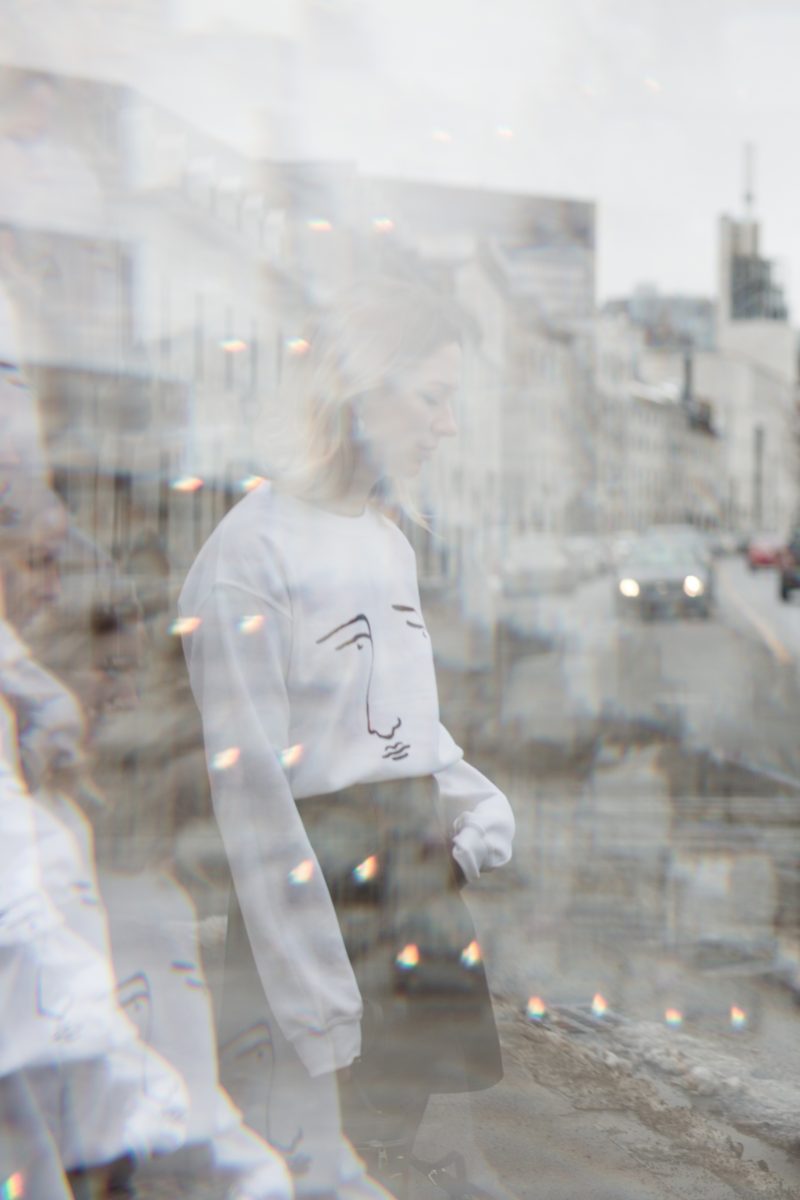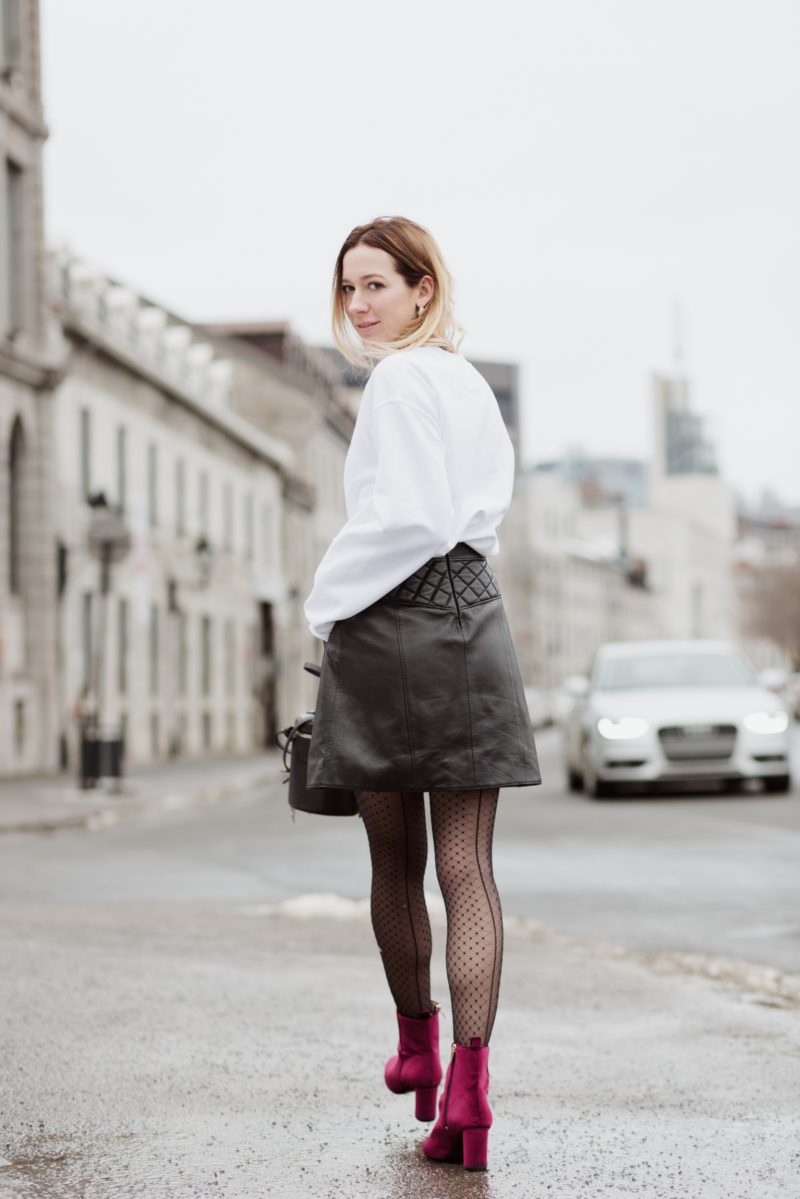 I've always felt like the best way to actually wear a super chic skirt is to match it with a very comfortable, oversized top. I've been doing this for ages and I don't plan on changing my ways.
Oh and, hair tucked in as per usual. I remember this article from Hello Giggles in which they were all trying to do the trend like me and were saying uncomfortable it was. It was so funny to read, the article is well done and I do think it is quite comfortable actually!
Want to see this outfit in motion? Just watch the video underneath. It's the third one featured.
Shop the outfit below!
Skirt: Coach. http://bit.ly/2gz2ztA
Bag: Rudsak. Similar: http://bit.ly/2j1JpOU
Boots: Raye the Label. http://bit.ly/2k5rQcF
Top: Available at Citizen Vintage
Photos from Sarah-Emily St-Gelais