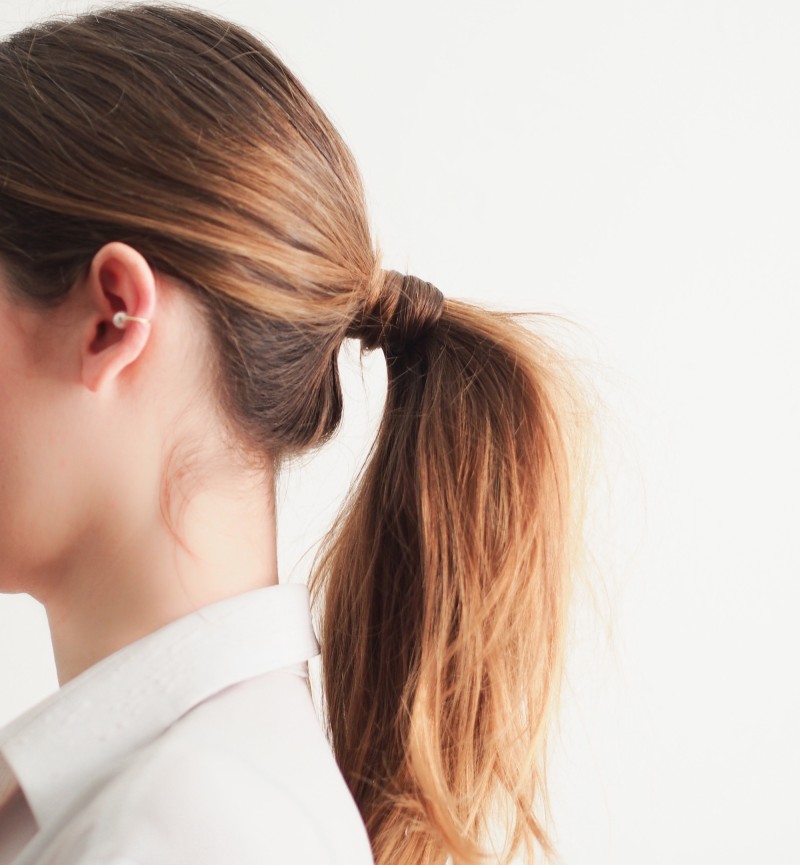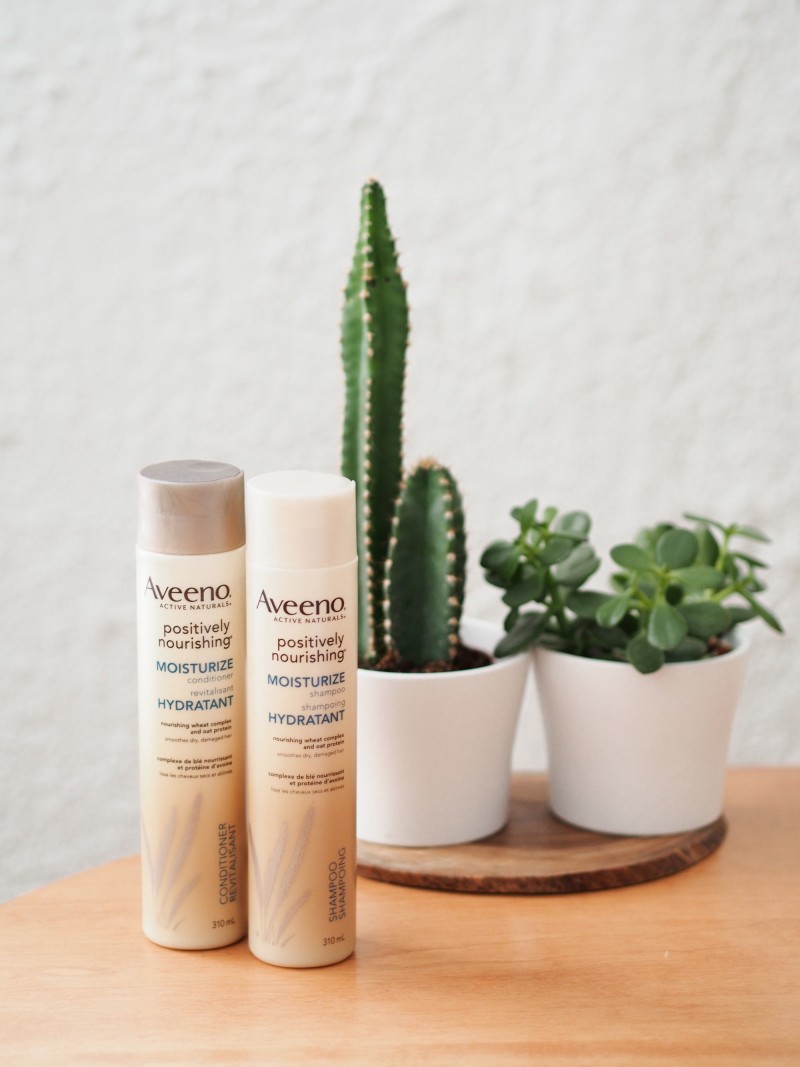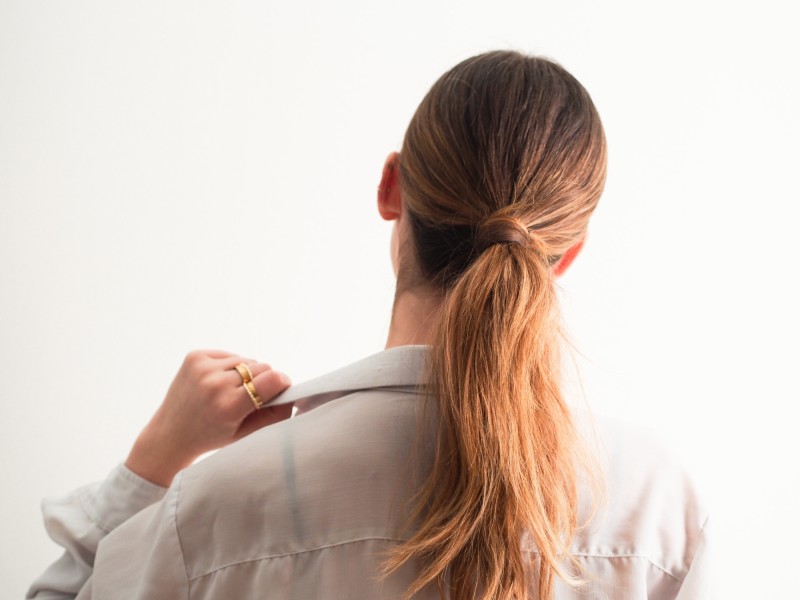 Finding the right shampoo can be hard, especially if you have mixed hair like mine (dry tips and oily roots).  I've been using lots of shampoo in the past few years for my blog, since I love trying them. This is one of the many reasons I accepted the challenge Aveeno gave me: try their shampoo+conditionner for a little time and review it on the blog after. Since I love hairstyling and learning about new products in general, I thought it was a perfect fit.
Both products are made of Wheat (yes!) and are specifically formulated to replenish moisture and promote shine. By targeting the weakest parts of the hair (for me, the tip), they work to fortify the shaft with protein where it needs it most (that is one intelligent shampoo we have here!). To be honest, I didn't think it would work (my hair is very hard to please) but I must say that I was pretty impressed with both of them. My hair was soft, light and smelled great after just a couple of uses.
This ponytail represents the result of a week of use: my hair is shiny, easy to style and very soft. Want to recreate it? Easy. Just create a normal ponytail and tie it up with an elastic band. Turn a little bit of hair around your elastic band and fix with a pin. Tadam!
Do you like trying out new shampoos, or you like to stick to the one you have been using since forever?
Btw, if you want to try this one, you can find it here.
*This post was sponsored by Aveeno, but all opinions are mine (and this is my real hair)