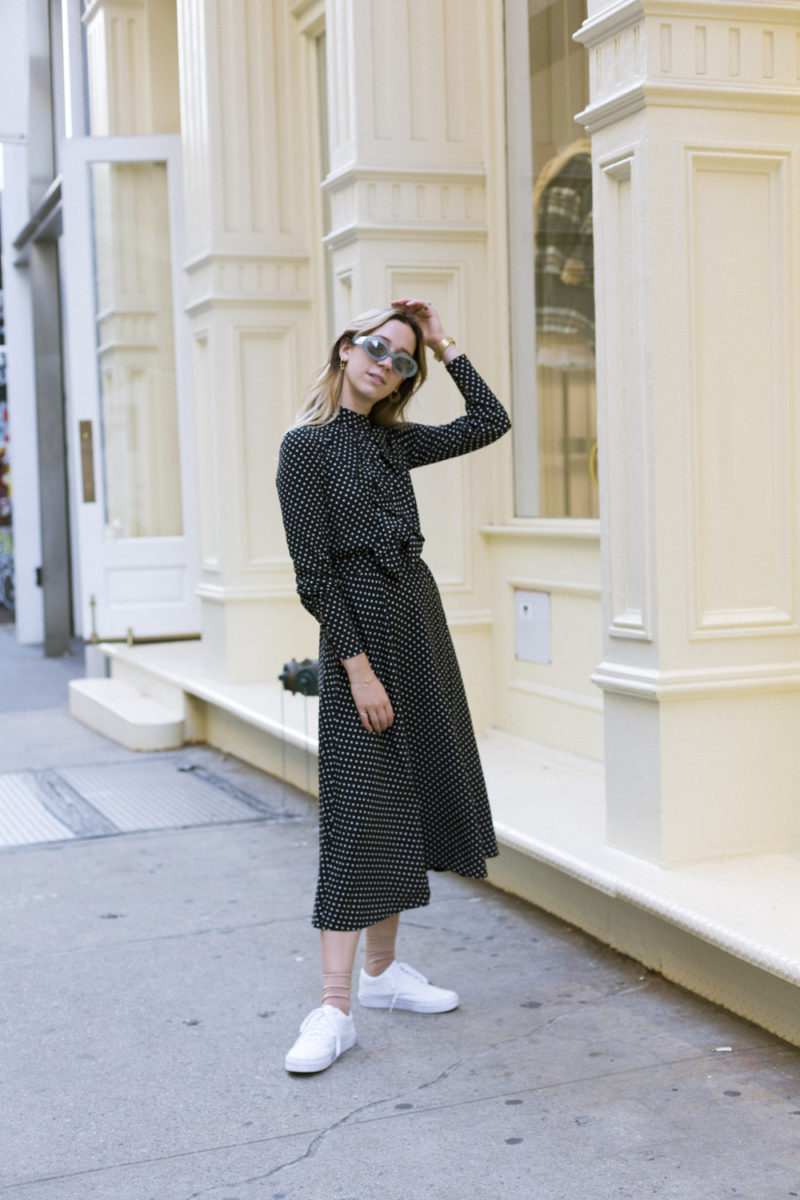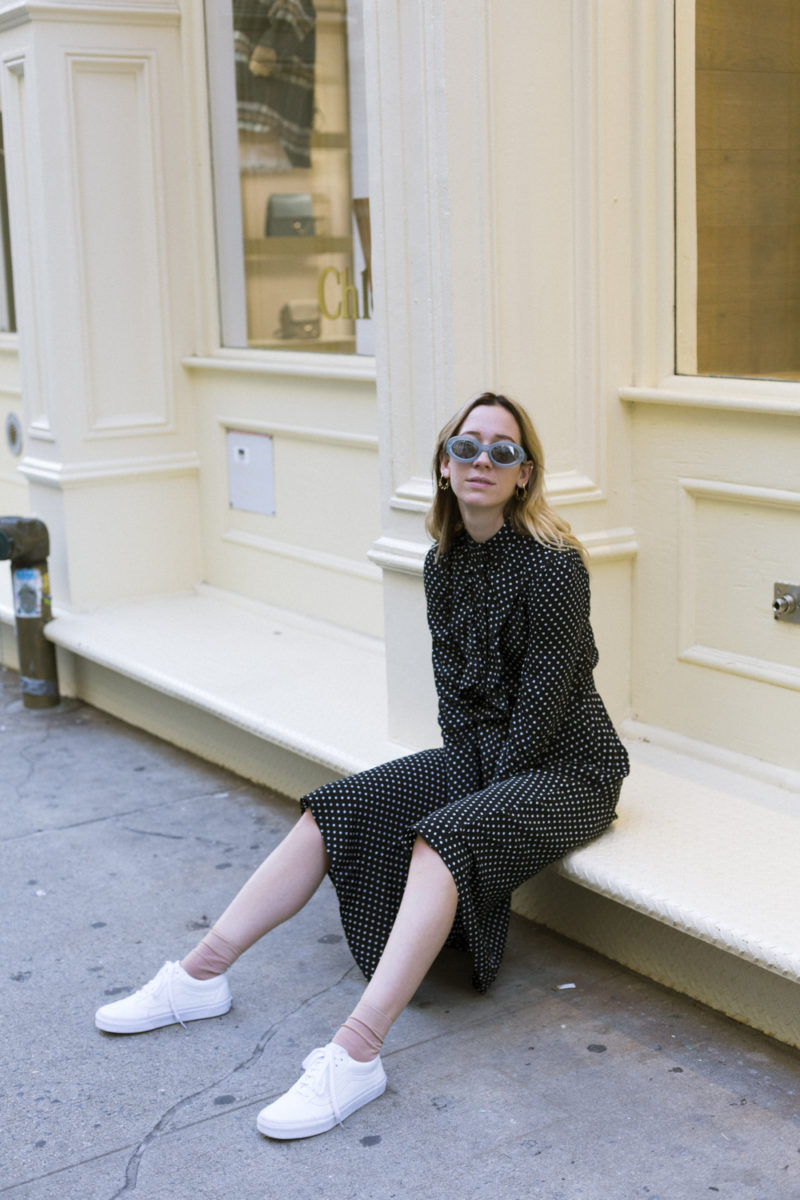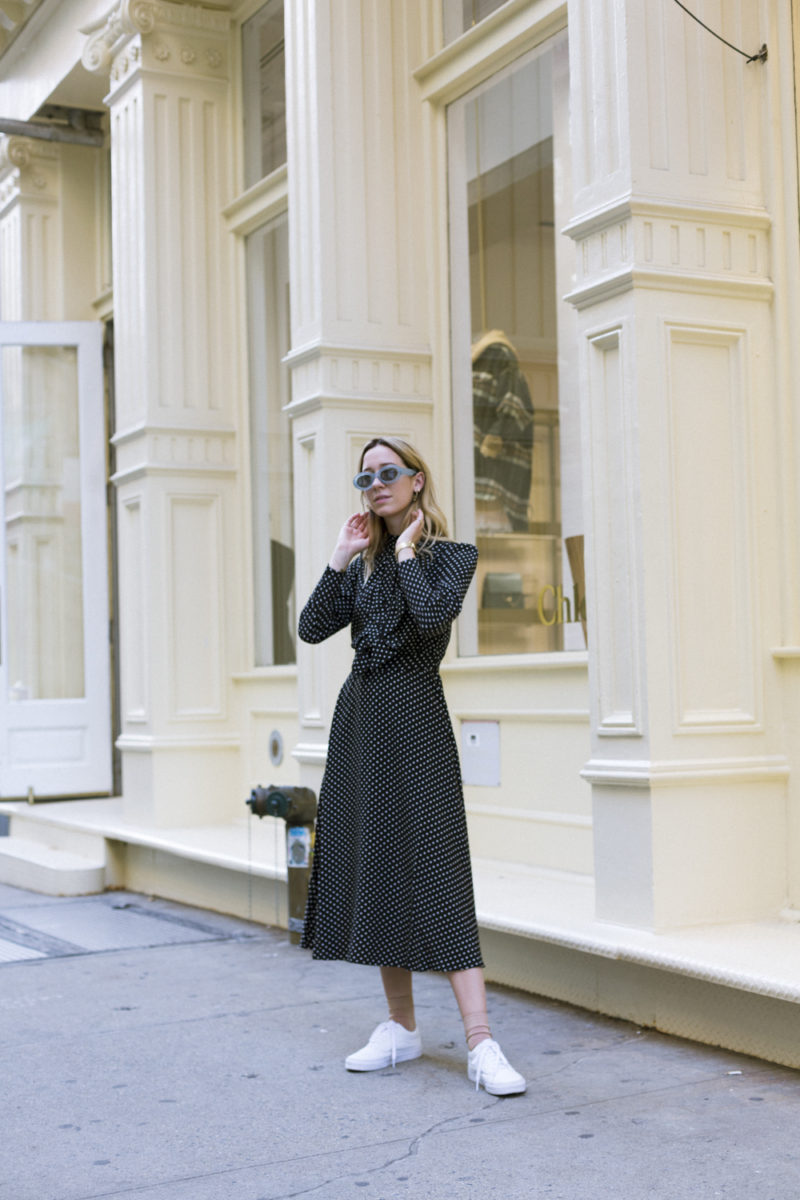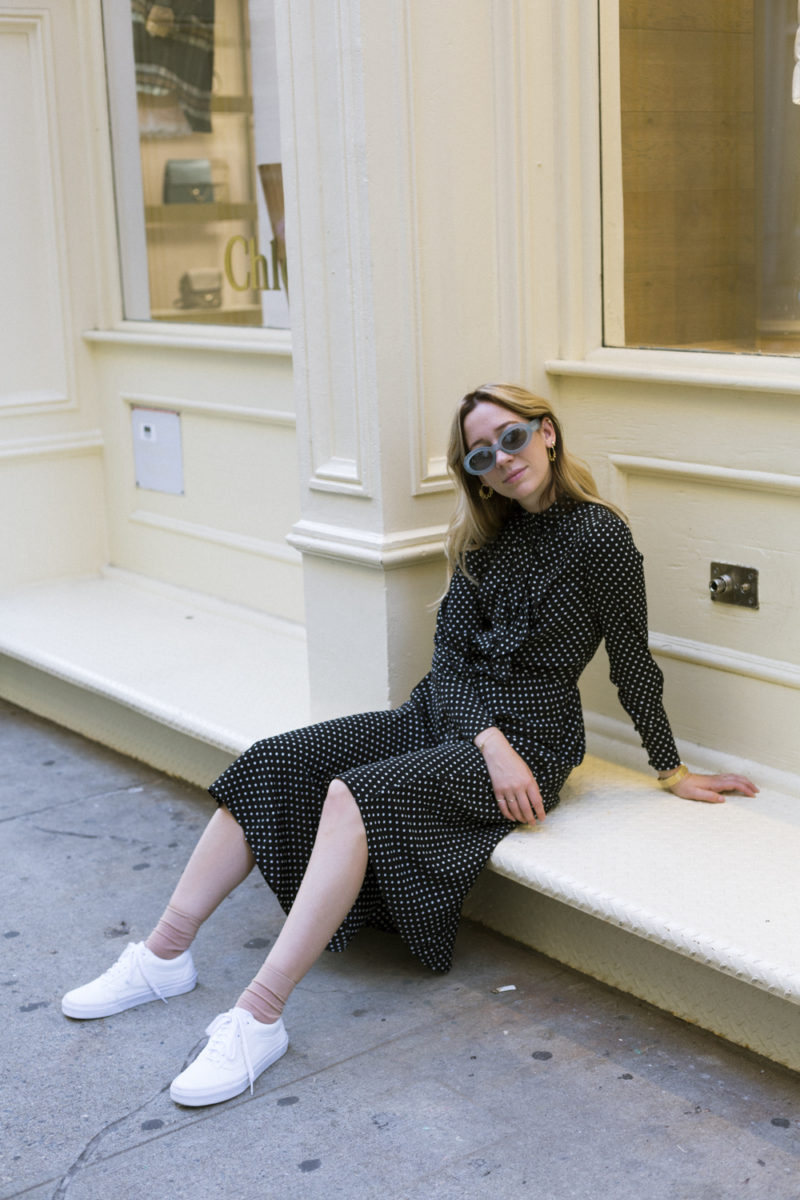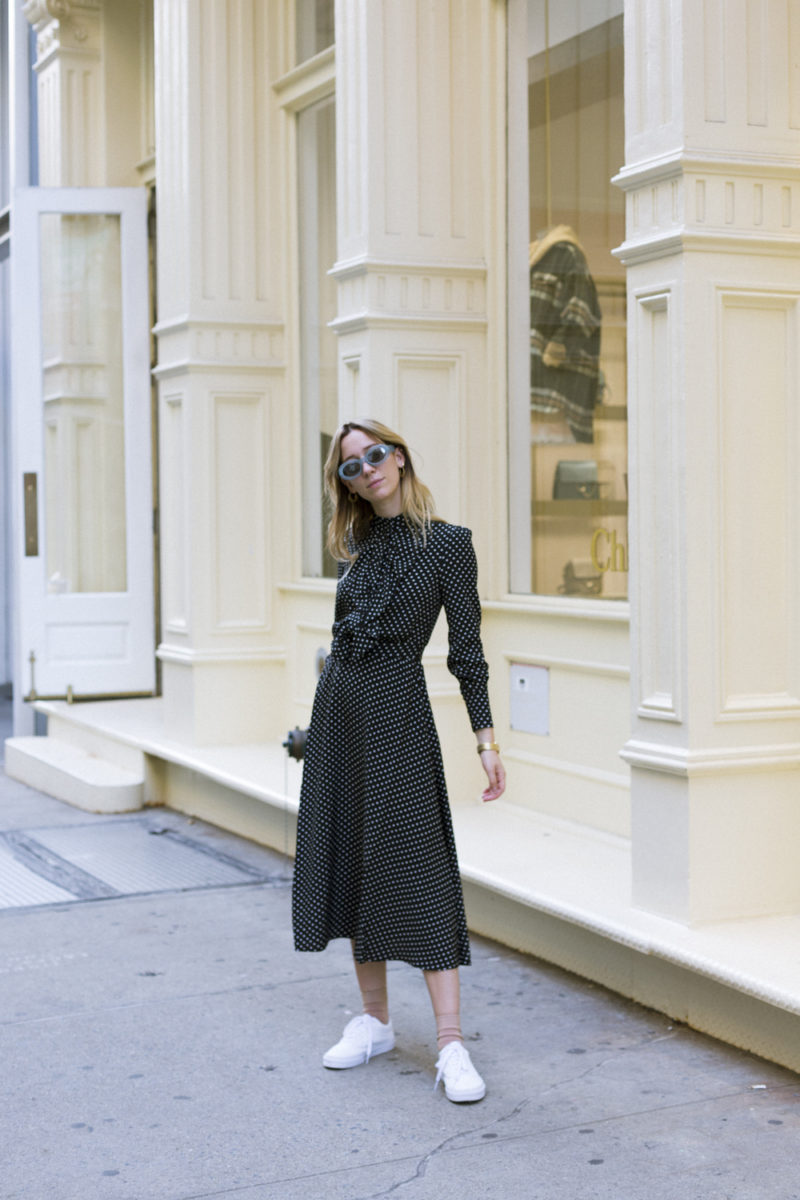 My first thought when I saw this dress at & Other Stories was: wow this is the most man repelling dress I have even seen, I need to try it on. Not that I particularly like to push guys away, but I have a soft spot for anything far-from-sexy in the clothing department. Unless it's a bal, then I go allllll out (see my Instagram for proof).
I decided to buy the dress despite it might keep me single forever and still, I got asked out on a date TWICE wearing it. Proof it's not always about what you wear.
These photos were taken in Soho, New York, while Ariane and I were there for Fashion Week. I put together a vlog of my whole experience at NYFW, so you guys can peak at what we do and how it really is while I visit for Fashion Week. Press Play below to watch it!