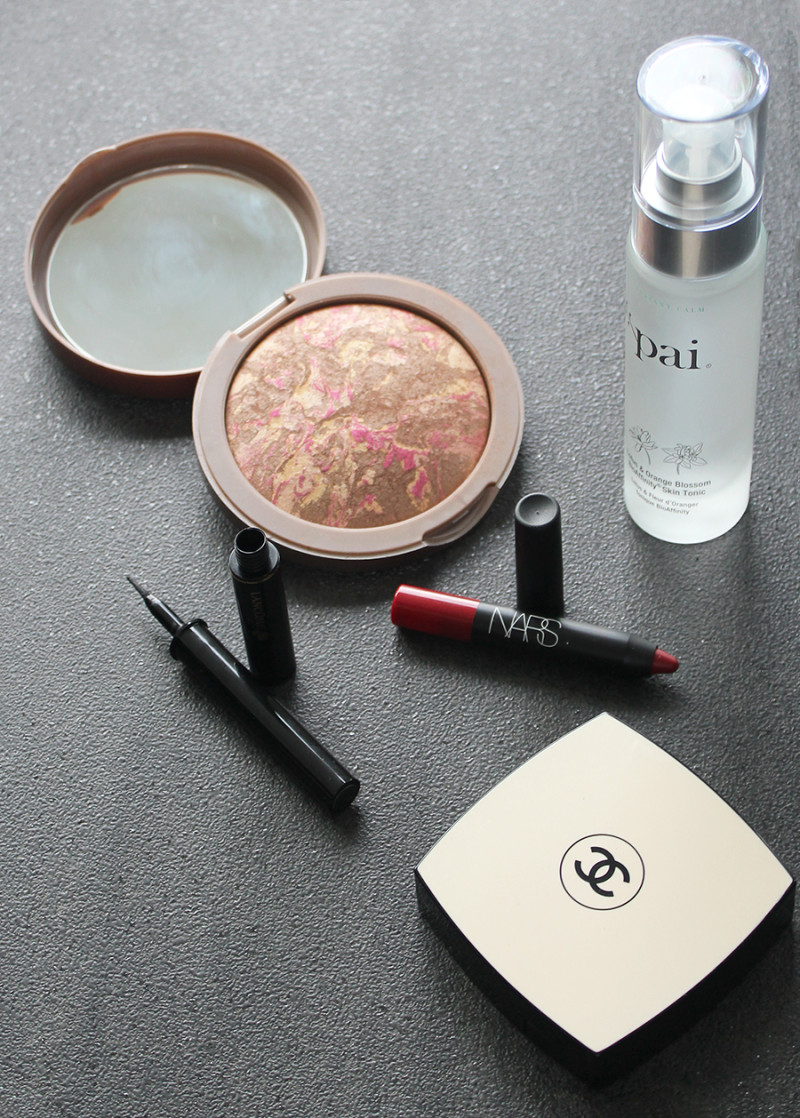 There is some debate on which beauty products are worth the money and which aren't, but everyone seems to agree on one thing, there are so many makeup products out there that it can be a little overwhelming! Why spend more than 30$ on a product when you can find something similar for 5$ at a drugstore? We are here to clarify which products will work better and last longer.
Facial powder and bronzer: If you're looking for something that's going to give you that daily touch of radiance and luxury, choose a good facial powder and bronzer that will provide a natural look. It will last for months, your skin will look healthy and smooth, you will have more color options for your skin tone, and will work better with your sensitivity.
(Chanel Les beiges Healthy glow sheer powder in N10 and Lise Watier Bronzing Powder in Rivages)
Matte lipstick: You can still find amazing matte lipstick at your local drugstore. We suggest buying one classic color that will last for every season (hot red is our favourite). A more expensive matte lipstick is usually highly pigmented without drying out your lips or fading out after an hour.
(NARS – Velvet matte lip pencil in Cruella)
Liquid Eyeliner: Cheap liquid eyeliner tends to dry out and flake off, have trouble staying on, smudges, or its formula is usually too thick or too liquid. For the perfect cat eye, you should be able to trace a bold line that will stay put for the rest of the day.
(Lancôme – Artliner eyeliner in Black 01)
Skin Tonic: Very versatile, skin tonic can be use in various ways. Use for calming skin and as an after-makeup to keep your face looking refreshed and natural, it can also help you provide hydration in very dry environments (office, plane etc.) – thanks to air conditioning and heating.
(PAI – Lotus and orange blossom BioAffinity Skin tonic)
Any questions? Let us know in the comment section.