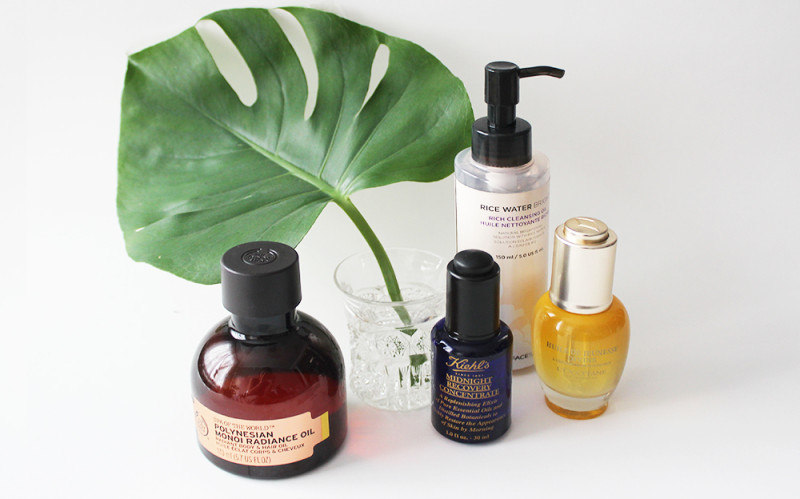 While our sweaters and our finest layering outfits make Fall our favorite season, cold weather is a little tougher on the skin. Since trend is to beauty oils, we made a selection of skincare products worth the hype. Here are a few that will help your skin stay bright despite temperature changes.
The face Shop – Rice cleansing oil: This mild skin cleanser with very subtle fragrance is very simple to use. Apply and massage the skin for about thirty seconds and rinse it with warm water. It leaves no oily skin and helps contribute to its daily hydration.
L'Occitane – Huile jeunesse divine: A miraculous oil to apply at the beginning of the day when you step out of the shower on a clean and dry skin. It can also act as an illuminator. How ? Simply drop a little bit of oil on your cheeks over your makeup. It enhances your complexion in a flash!
Kiehl's – Midnight recovery concentrate: Much more than a restoring elixir, apply a few drops to the face and massage well. The smell of essential oils, mainly its lavender scent, helps to relax completely. We immediately see a difference in the morning!
BodyShop – Polynesian Monoi radiance oil: We could have chosen this for its rich scent of coconut oil and Tiare flowers that remind us of a trip to the beach! Used on your body and in your hair for sublime moisture … or just to get away!