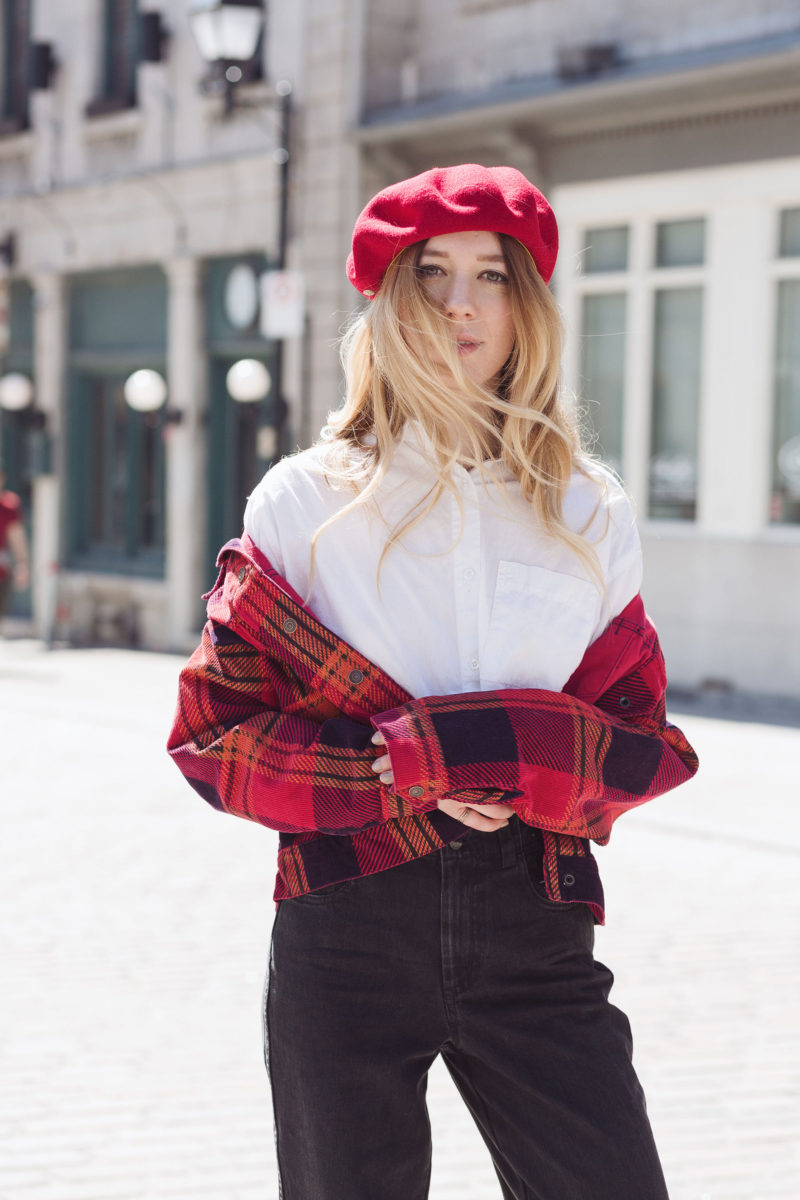 Matching kit, sets or outfits have always been my forte. I just love when everything is put together and color coordinated. This is probably why I've always been into two pieces set or suits. It's easy, a no-brainer and you are sure everything is at the right place. One of the reasons why I wanted to mix my shirt with my beret is to extend that pop of color and to draw the attention only to the hat. Plus, french style is so IN right meow.
Also: I was shooting these photos and a random dude asked to take a photo of me. He was a tourist and probably thought I was so kind of french Canadian mascotte. Oh well!
Shop red berets below!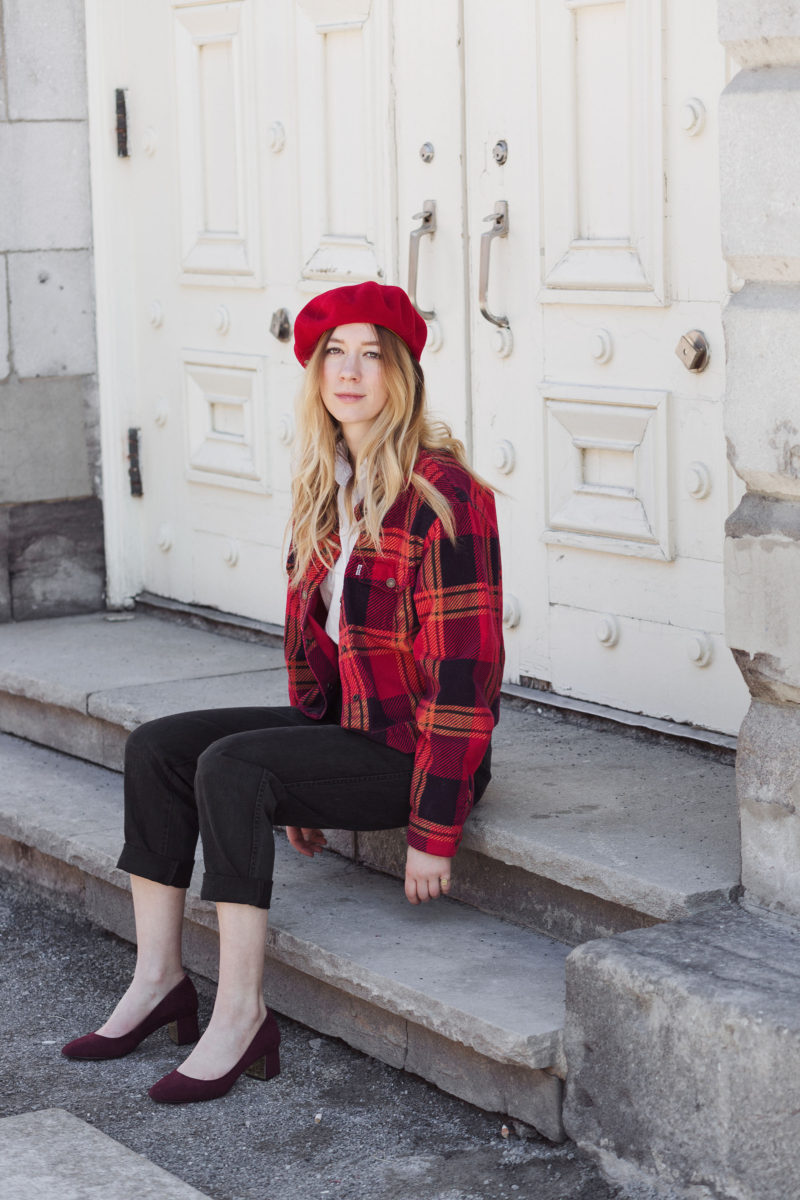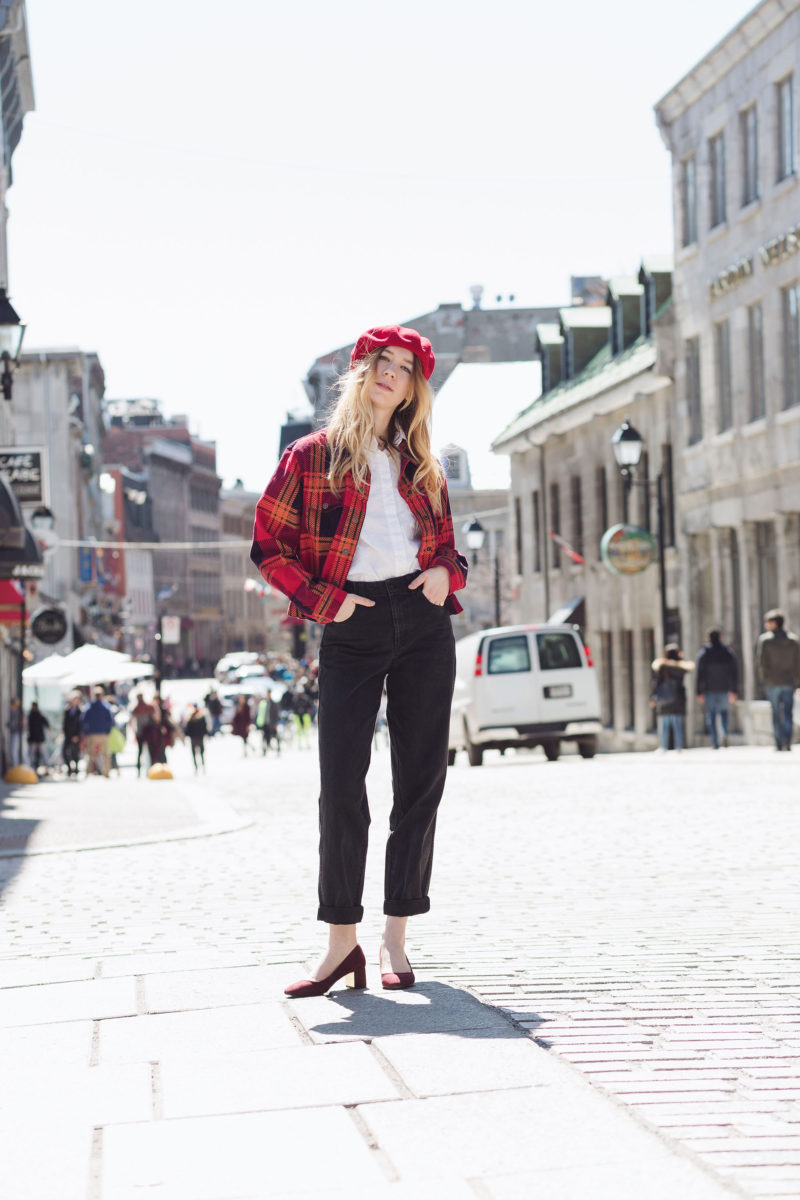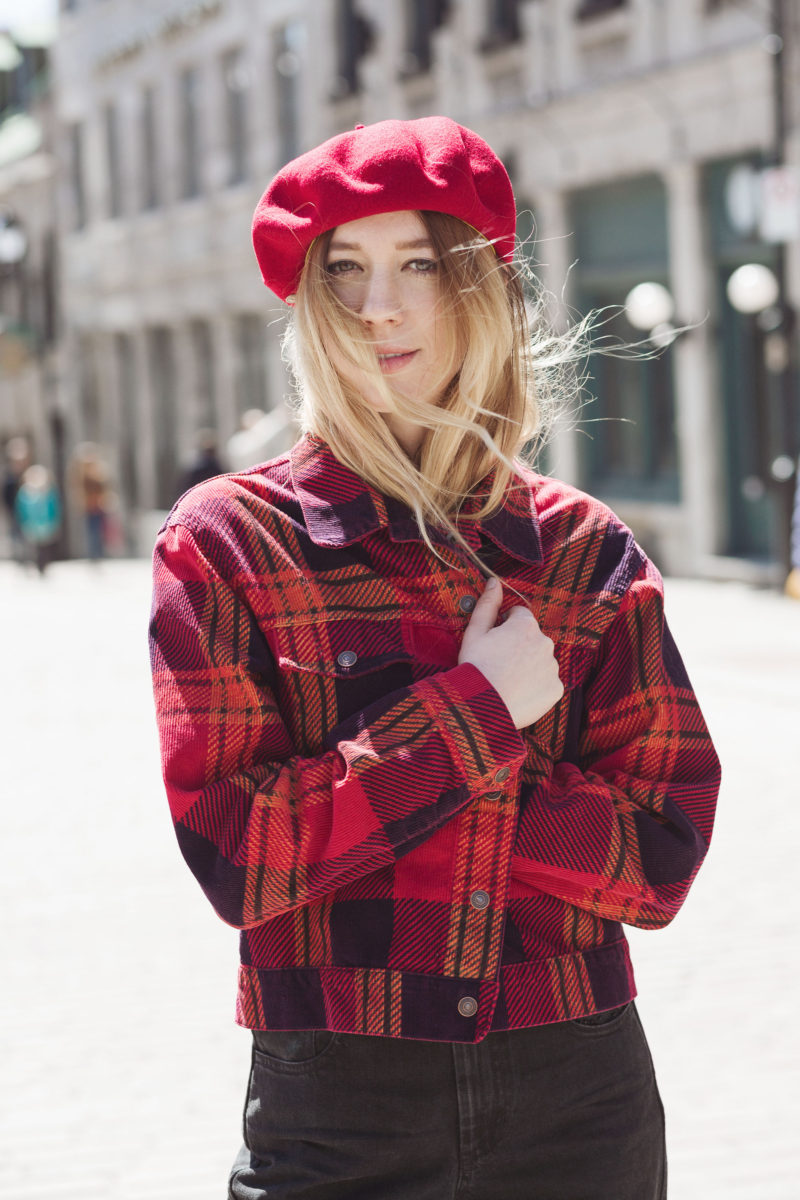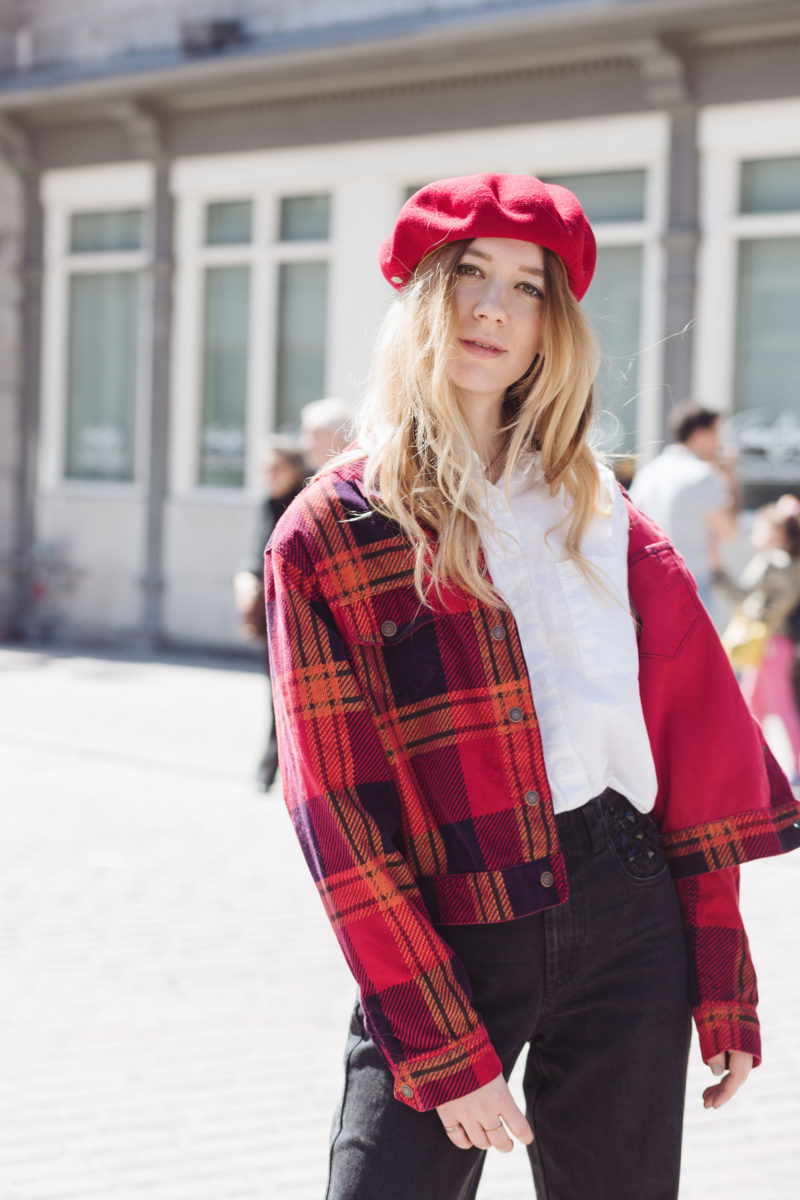 I am wearing: Laulhere Beret via Port Franc. Vintage Levis jacket. Guess jeans. No brand shoes I got at Hudson's Bay.
Photos: Sarah-Emily St-Gelais