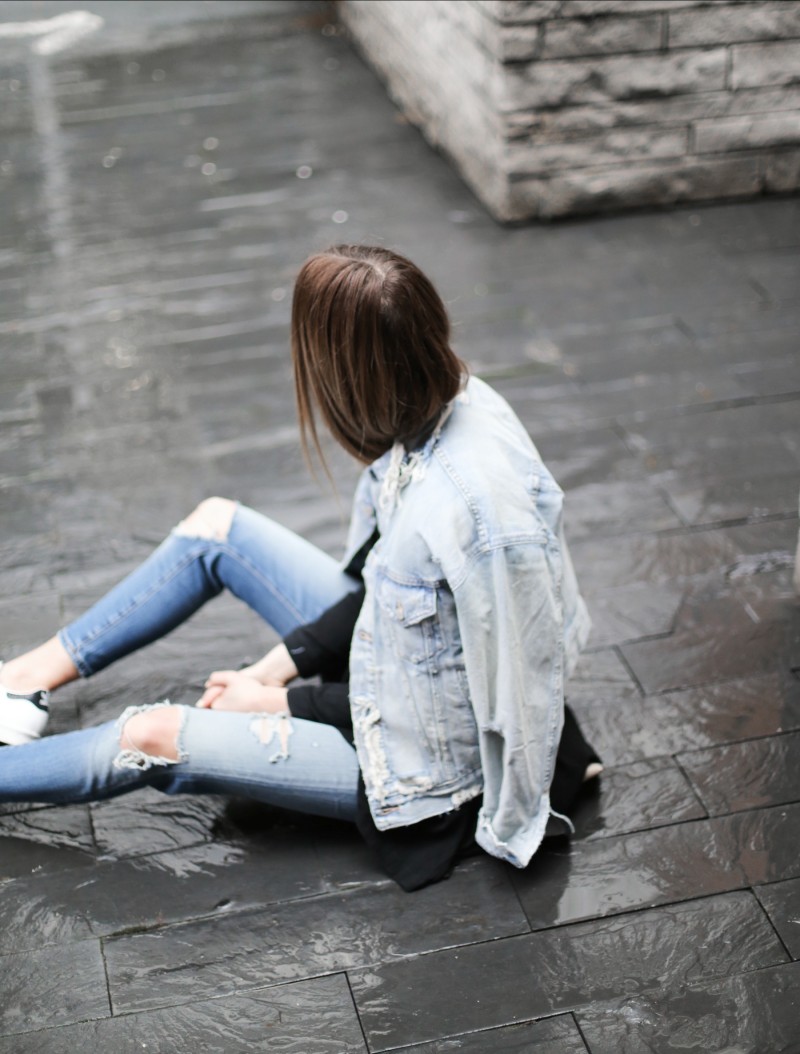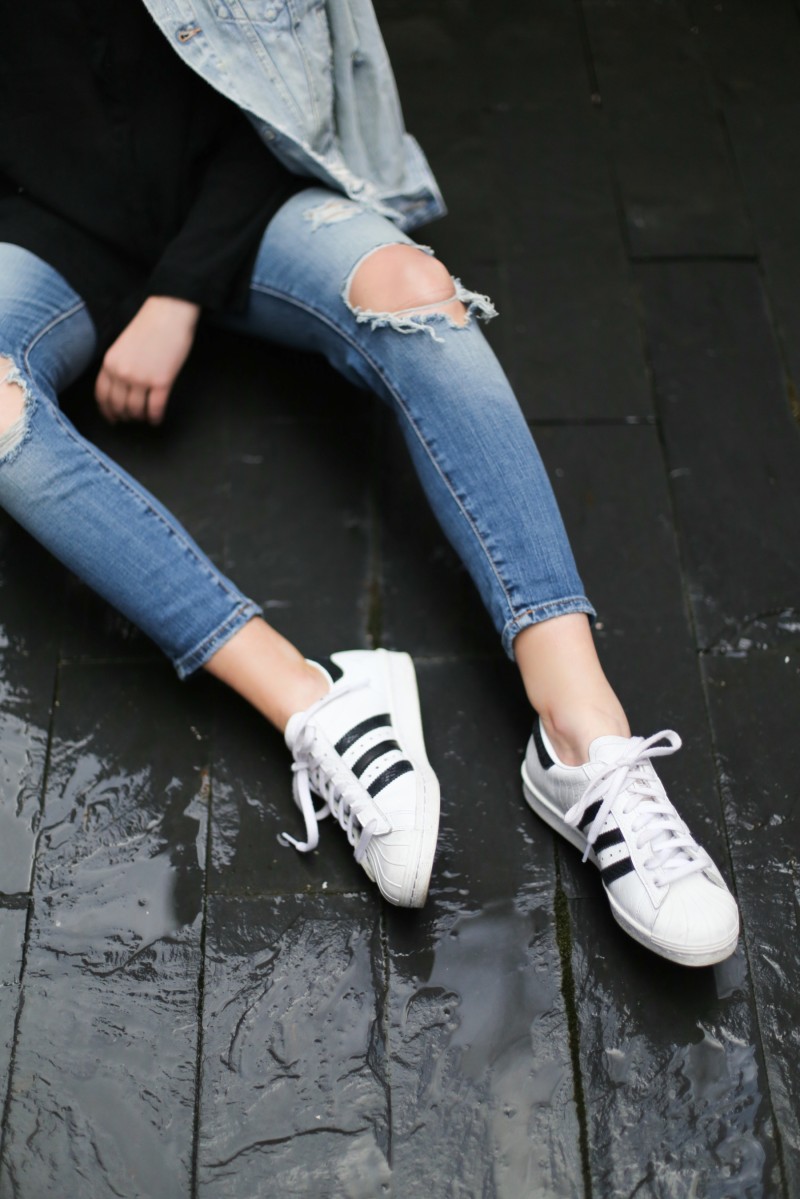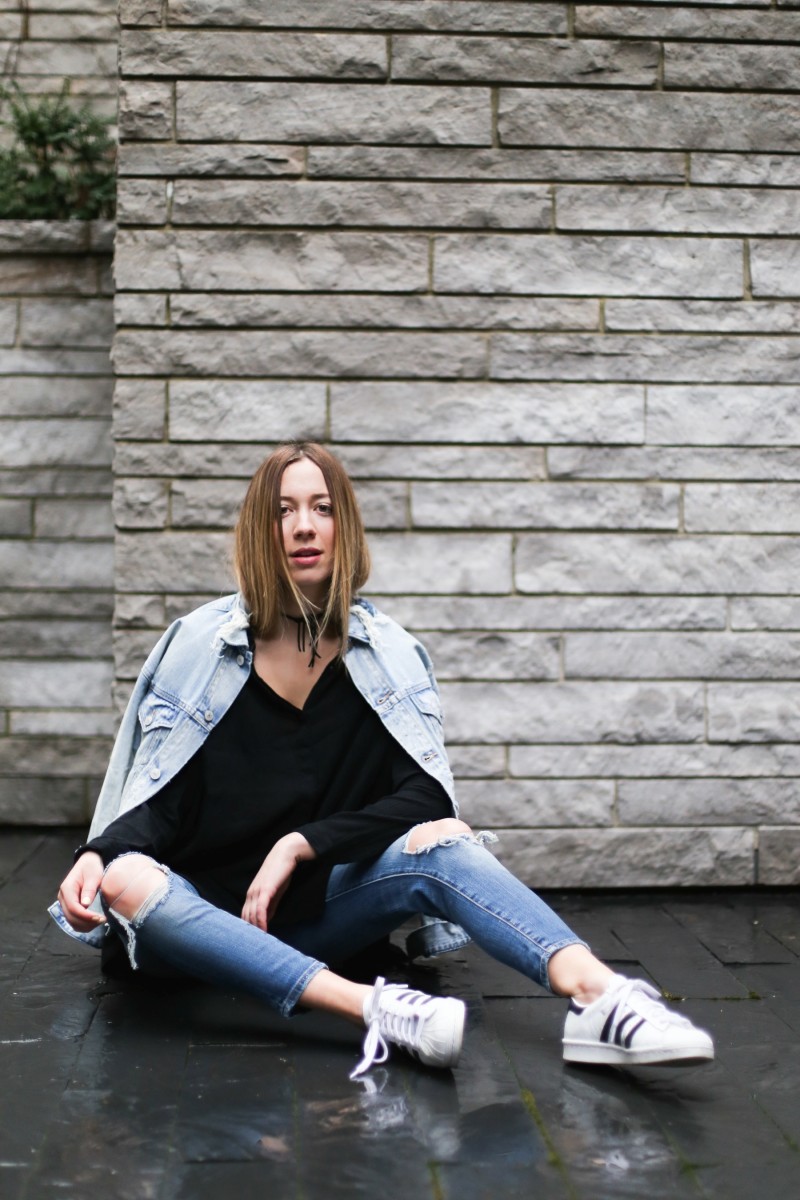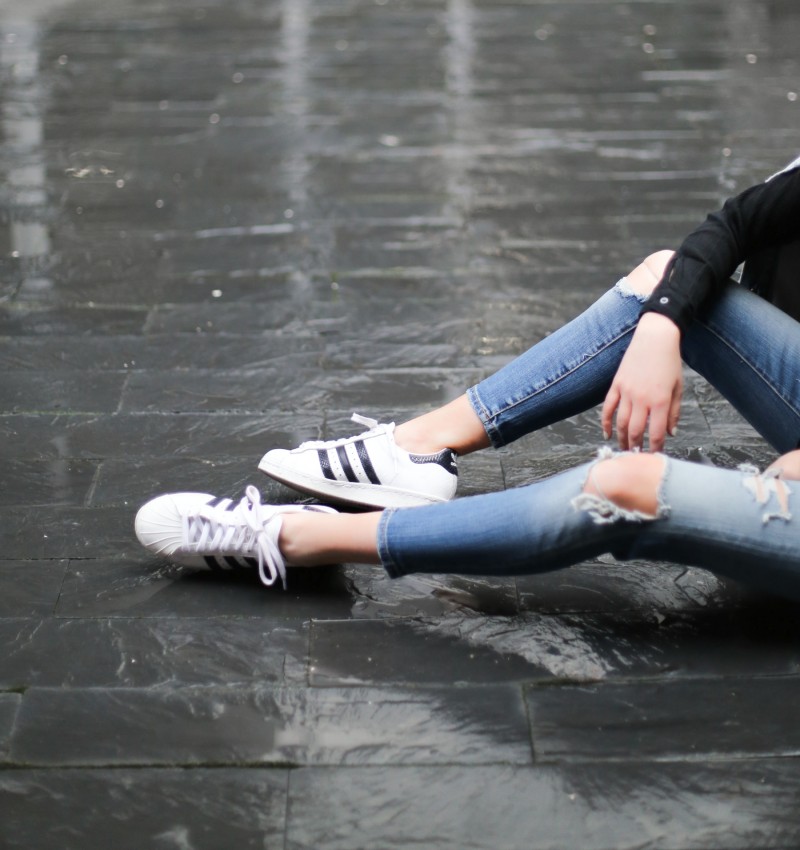 I have literally been wearing the very famous Canadian tuxedo every week for the last couple of months. There is something so put together, yet so casual with this denim combo, that I just can't get over it. It is comfortable, appropriate for variant occasions and not complicated to pull off.
During my last trip to Toronto, I had the pleasure to host an event for Denim & Supply Ralph Lauren at Hudson's Bay on the Thursday night. I was already familiar with the brand, trying their pieces on whenever I was shopping at HBC and peaking their latest arrivals on the Internet, so I was beyond happy to partner with them during my stay in the 6ix.
In the course of the event, the attendants (including me) were able to eat gelatos, shop the latest Spring-Summer trends, get their nails done and have their makeup touched up (not bad hin). I personally ate a few macaroons too, just because I could! I met a lot of great people in the time of the occasion and event got to meet with Casie Stewart, another great blogger from Toronto.
I most certainly opted for a Spring denim inspired outfit to wear the night of the event. Since their SS collection includes cropped denim, fun dresses, wovens and shredded denim, it wasn't hard for me to find something I would want to sport over and over again. I started with distress denim (the only way), then topped it with a white flowy blouse. I, off course, managed to satisfy my Canadian-tuxedo obsession by adding an amazing distress denim jacket to the ensemble.
If you want to discover the Denim & Supply Ralph Lauren pieces that I am wearing, head over to HBC website and browse their cool collection.
Thank you Denim & Supply for partnering with me on this great event, I had a blast!
This blog post was sponsored by the Hudson's Bay and The Co. but the opinions are all my own.