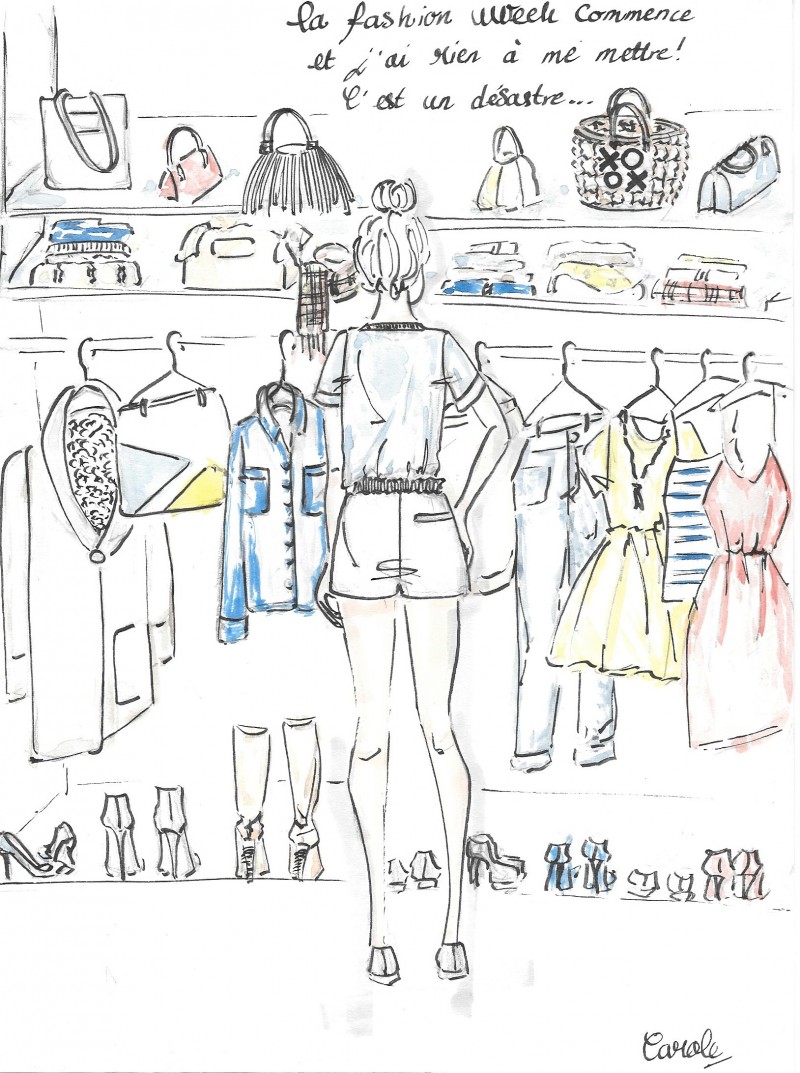 " Fashion week is starting and have I nothing to wear"
An illustration? Is that a new thing on the site? Yes!
We have a new intern at Dentelle+Fleurs, Carole Trefeil, a super cool french girl that knows how to draw fashion illustrations. She'll share with us a few images once in awhile, exposition the daily life of a fashion girl. Isn't this cool? Yes, we think so too.
The first illustration describes how we all feel at the beginning of fashion week. Now that NYFW is over, LFW is next and we can't wait to see the photos and the shows.
What do you think of our new concept?
Image: Carole Trefeil