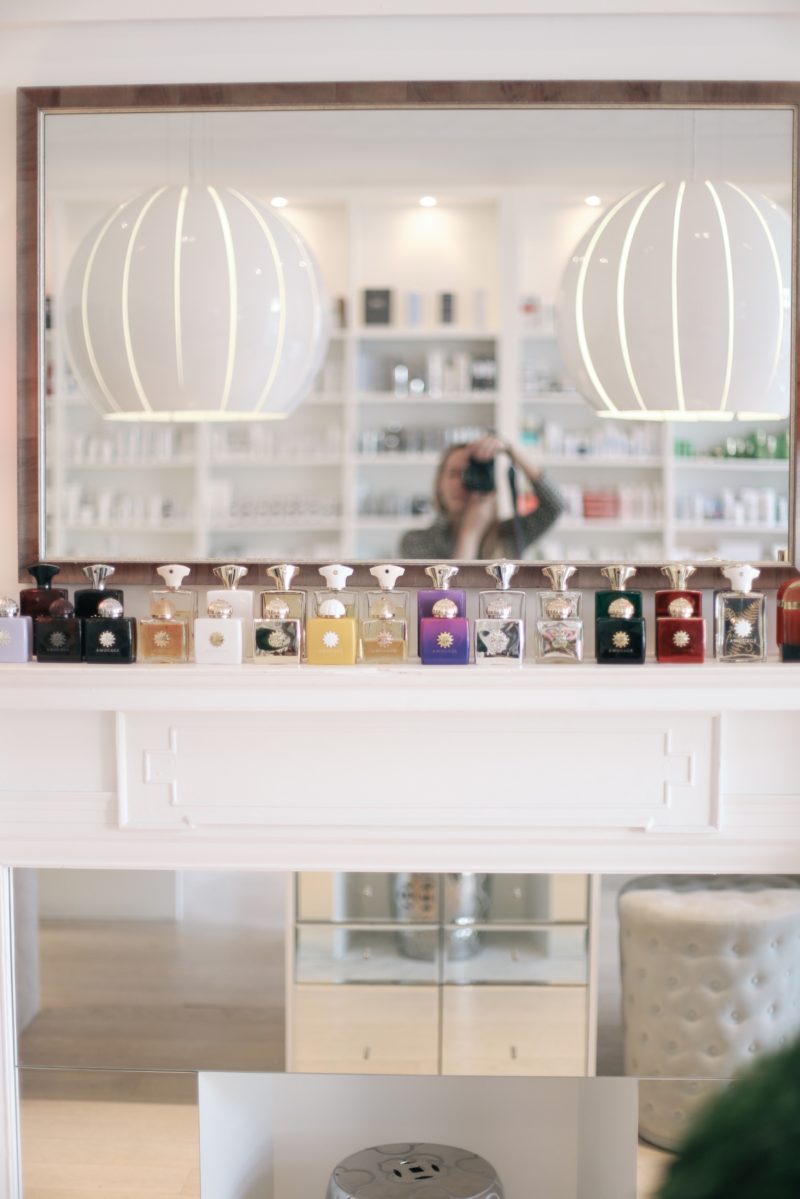 I have to be 100% honest here: I rarely receive skin treatment or facials. It's not that I don't like it or need it (pimples, hi), but I just don't know where to start and what my skin needs. I mostly use natural products and I have a simple night time routine that I like and suits me well.
The other day, Etiket, a luxe boutique that also offers skin treatment, offered me to try the new facial trend, the Hydrafacial. My first thought: Cool, why not, anyways my skin looks gross. I got there and had no idea what was going to happen or if there was going to have any major improvement skin-wise.
The first impression my skin expert had? I rarely do treatments and I should do them more (she was right). After, she explained that she was basically going to vacuum my face (what?) with different products to make it appear healthier. The process what simple and to be honest, quite fun! First step is cleansing and exfoliation, second one acid peel, third one extractions and final one, hydration.
The result? My face was exactly like that second Snapchat filter, you know the one that makes your skin looks prettier? A lot of people around me noticed the difference. My pores were smaller, my skin SUPER smooth (I made everyone touch it) and most of my imperfections looked smaller and less apparent.
I am definitely going back to Etiket after the Holidays to pimp my skin again. The place looks great and so does my skin now!