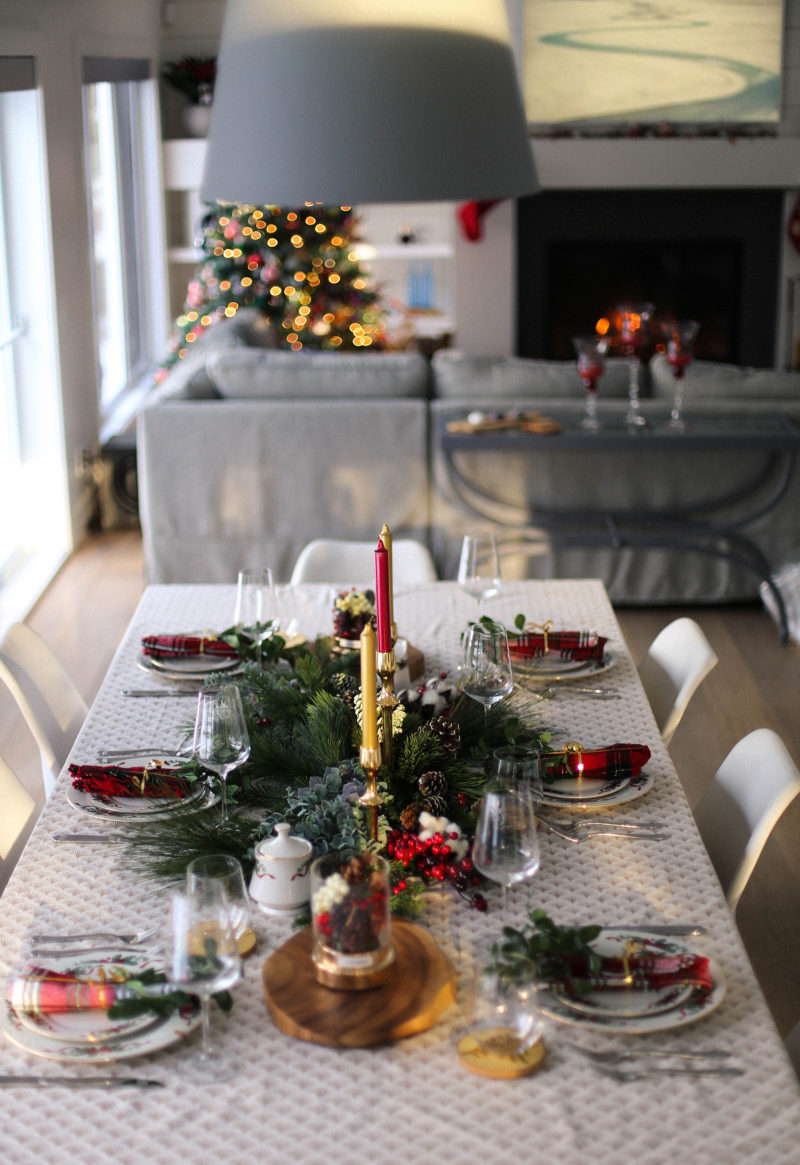 The Holidays are about exchanging, sharing and getting closer to your family for a very specific moment. Many families do this around the table with good food, wine and maybe even a few games (we have great song games in my very own). Sure, it doesn't really matter what your food taste like or what your flower arrangement look like if you enjoy spending time with your loved one, but you can certainly put a little extra time to set up a table that will make everyone go "Ohhh" and "Ahhh". If you are going to spend more than half of your night there, might as well make it impressive.
I created this Holiday table with my dad, since he has some serious skills. We went for an arrangement that was not too obvious, meaning we kept it mostly white and added some non-holiday elements to it, like the chandelier and some Eucalyptus leaves from Décors Véronneau. You can find all the steps below to recreate the same one if Christmas is at your house this year.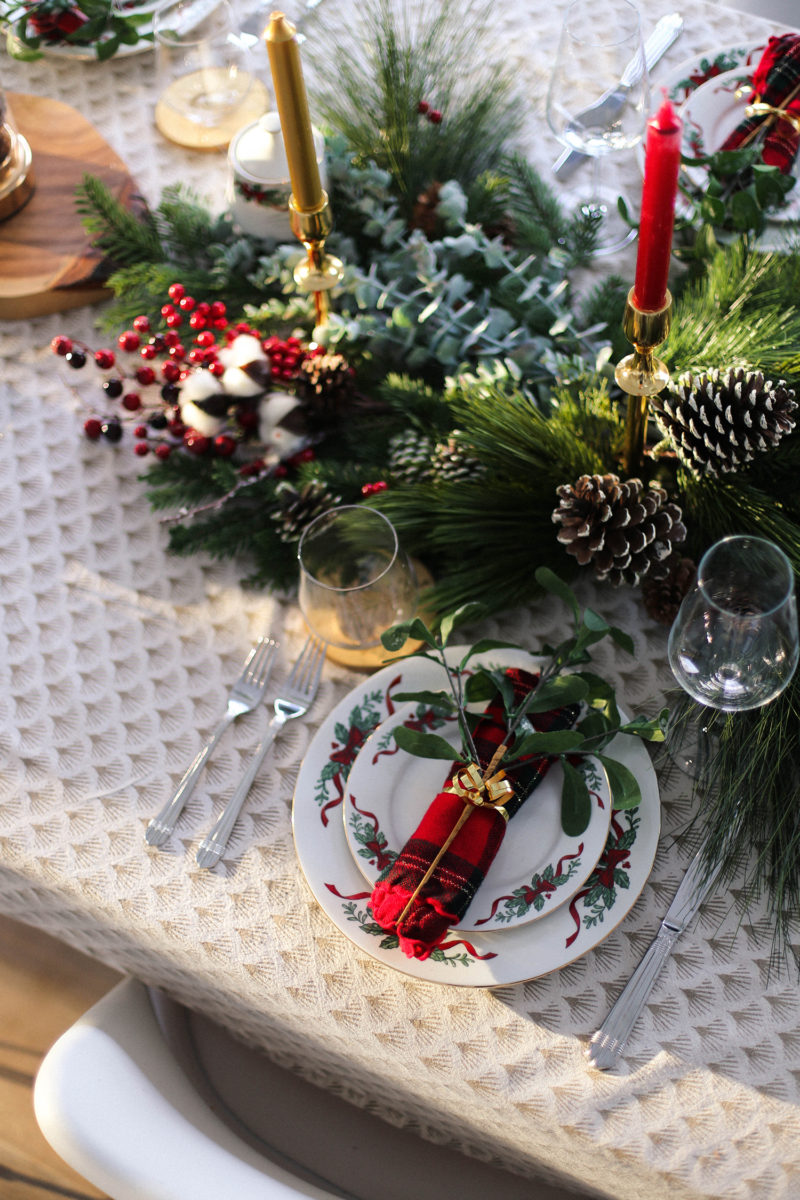 Pick a festive table cloth. It doesn't have to be one that was created for the Holidays only. A white or beige linen one will do the trick.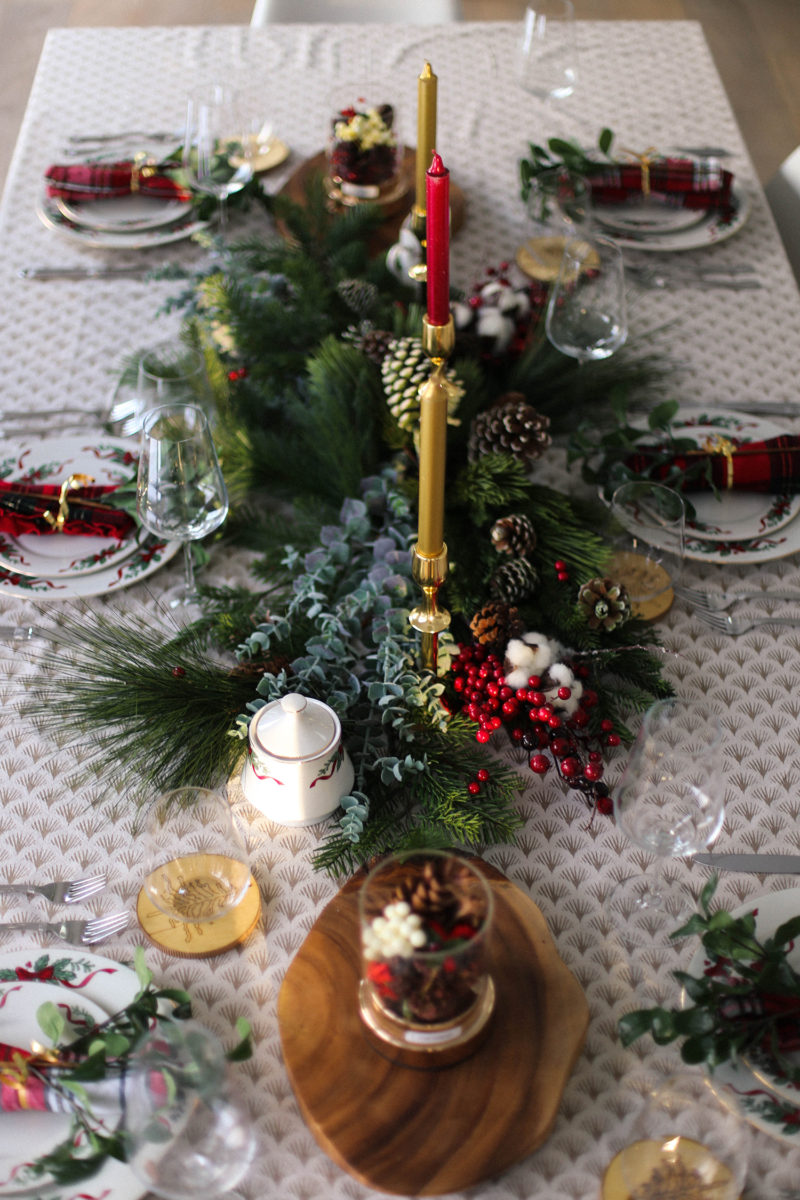 2. Set up the table's center. I absolutely raided the green leaves department at Décors Véronneau for this one. I picked some that were festive, but also some more neutral ones like the eucalyptus. These are all fake greens, so nothing will fall out and you can leave it there for a few days if you want to use your table as a permanent decoration. The only thing to keep in mind is that you want to keep the stem hidden, so make sure everything looks flawless in this department.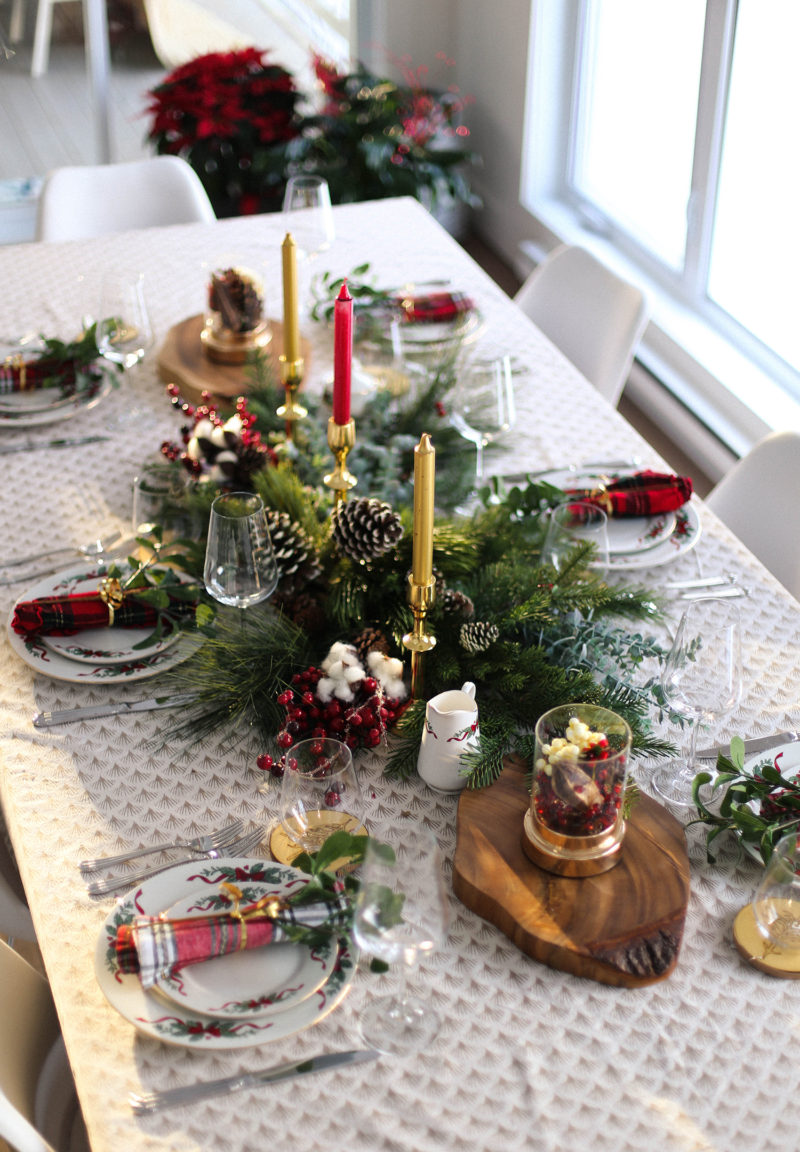 3. Add some non-Holiday decoration to the mix. You don't want your table to hurt anyone's eyes because of the colors, so make sure you keep it neutral but also fun. A great way to do that is by adding some wood elements to it and a few chandeliers. It is going to make your table feel homey.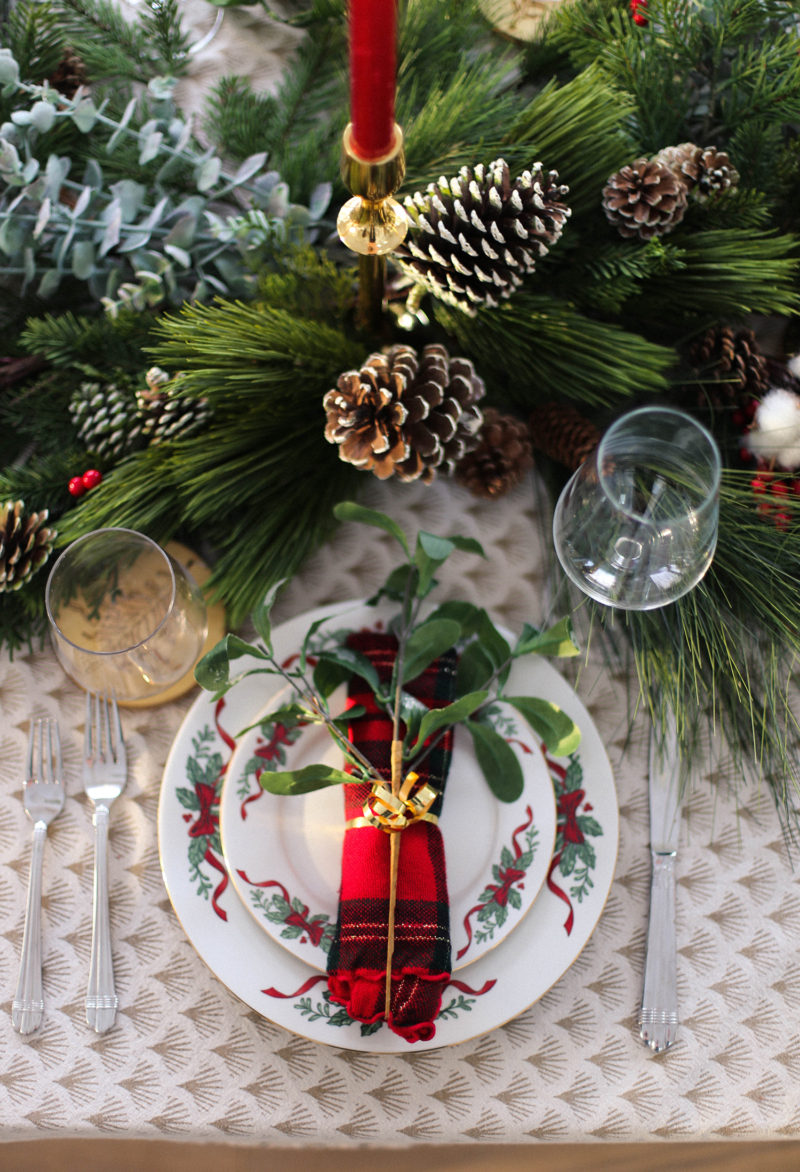 4. Create something special for each attendee. It can be the way your dispose the napkins, with a few branches and rope, or you can write everyone's name on a cute piece of paper and place them in each plate. Just make sure you use your prettiest ustensiles and that you put the fork on the left, from small to big (yes just like in Titanic).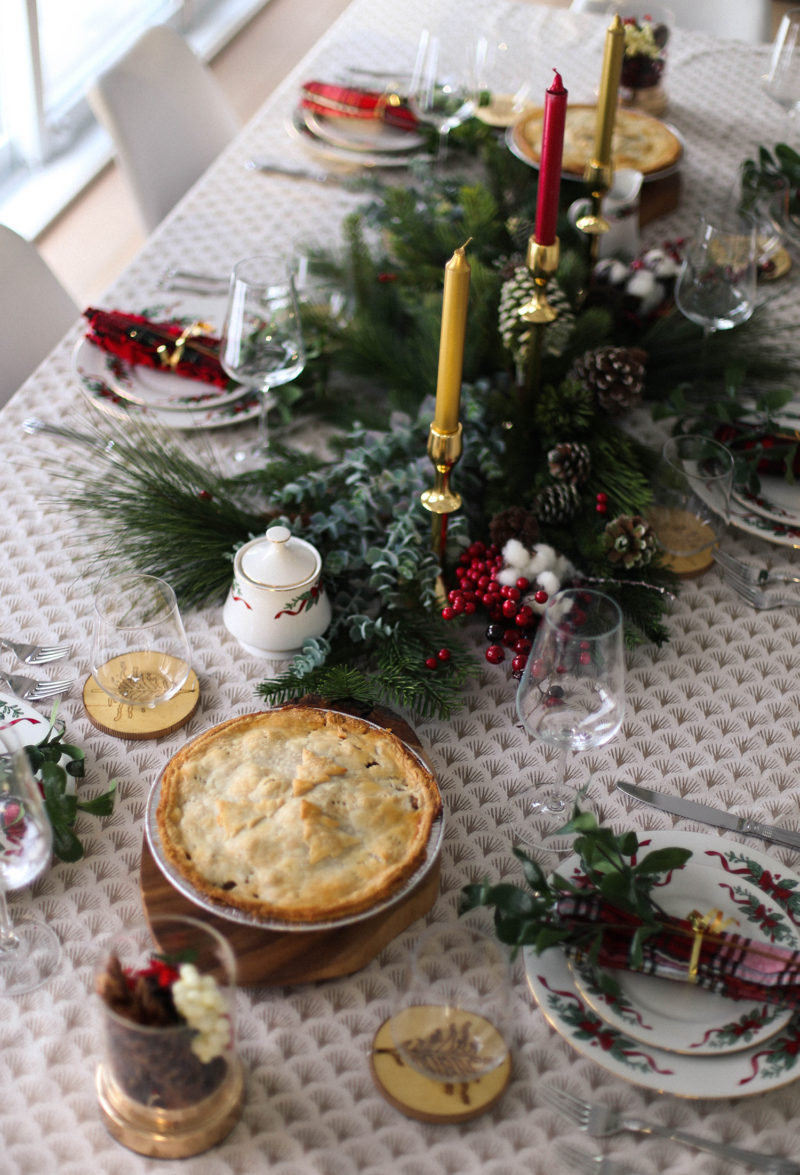 5. Set up a glass for everyone. You can use festive wood under glass for the water glass and make sure you dispose them at the left.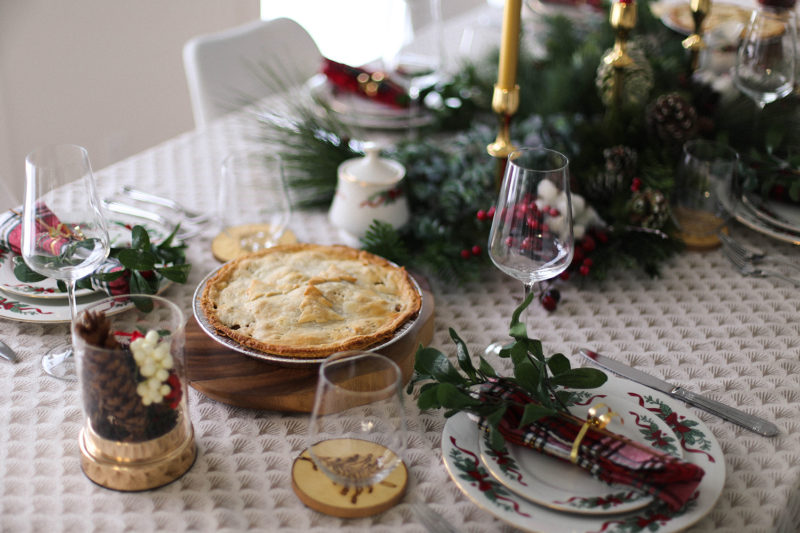 6. Cook and have fun! Whatever you guys eat during those festive moment, make it look cute and serve it on the wood plank for extra styling point.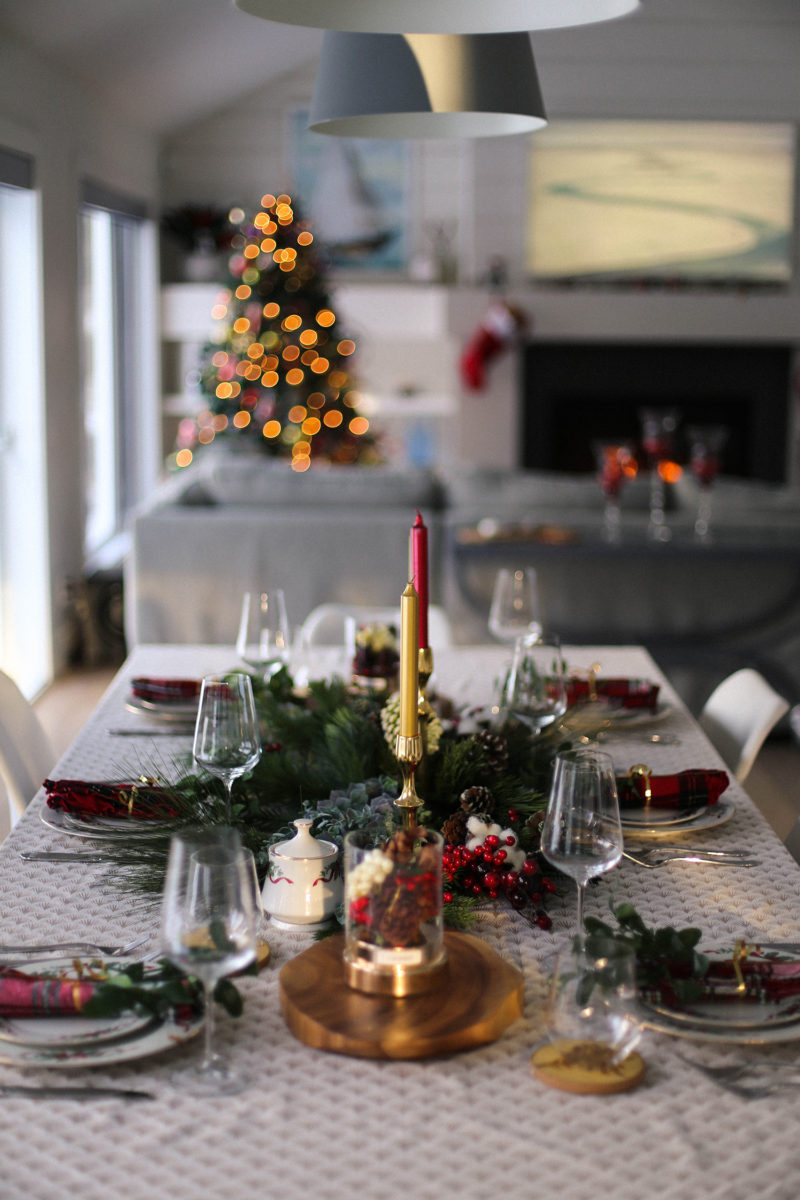 Mostly all items presented on this table (not the meat pie of course) are from Décors Véronneau, a Montreal-based company that specializes in artificial plants and decor of all kinds. They are a leader in all things decor and design, with a particular emphasis on artificial plants, since they have been in the game for more than 30 years. They have a GREAT selection of Christmas ornements and greenery for the Holiday season and a fast choice of materials (hello, ghost wood) and textures (artificial moss that looks too real to believe). Whether it's a wood frame Christmas tree, with the branches, lights and ornaments of your choosing, or a 6' green wall, you are sure to find the perfect accent for your home there. I highly suggest you go and take a look for your Holiday table!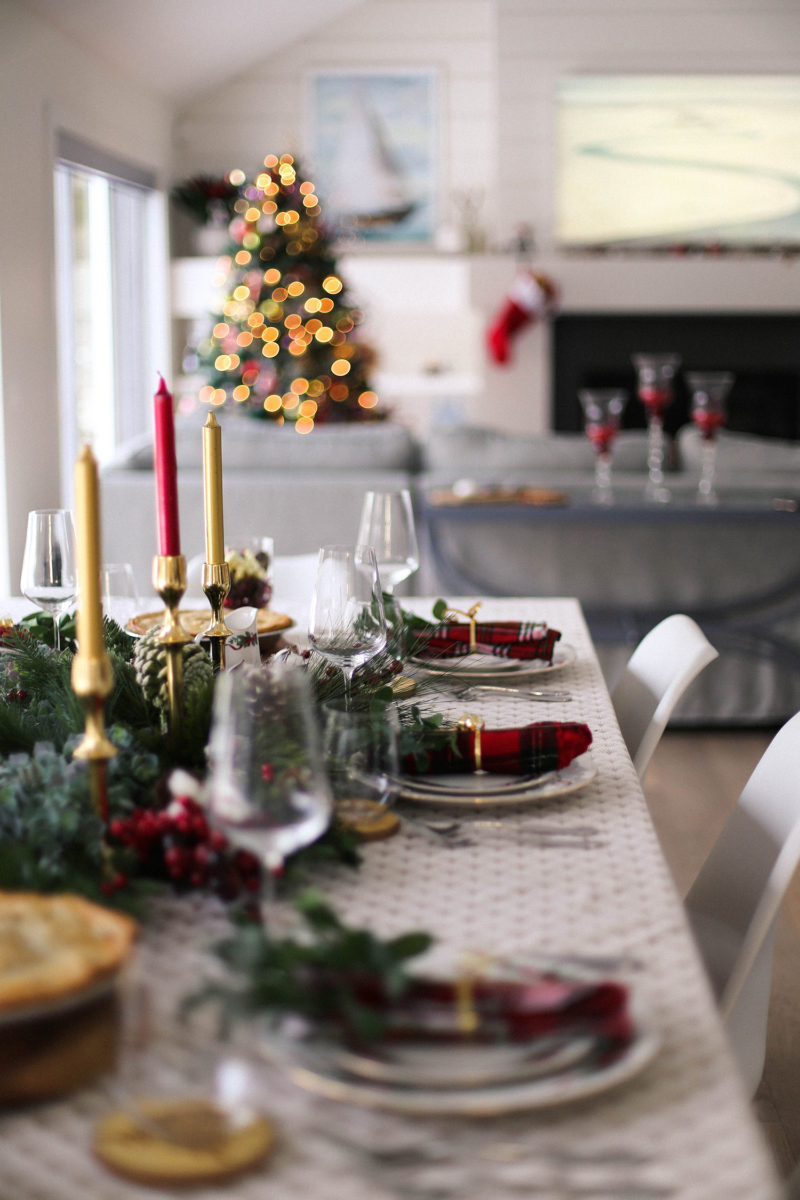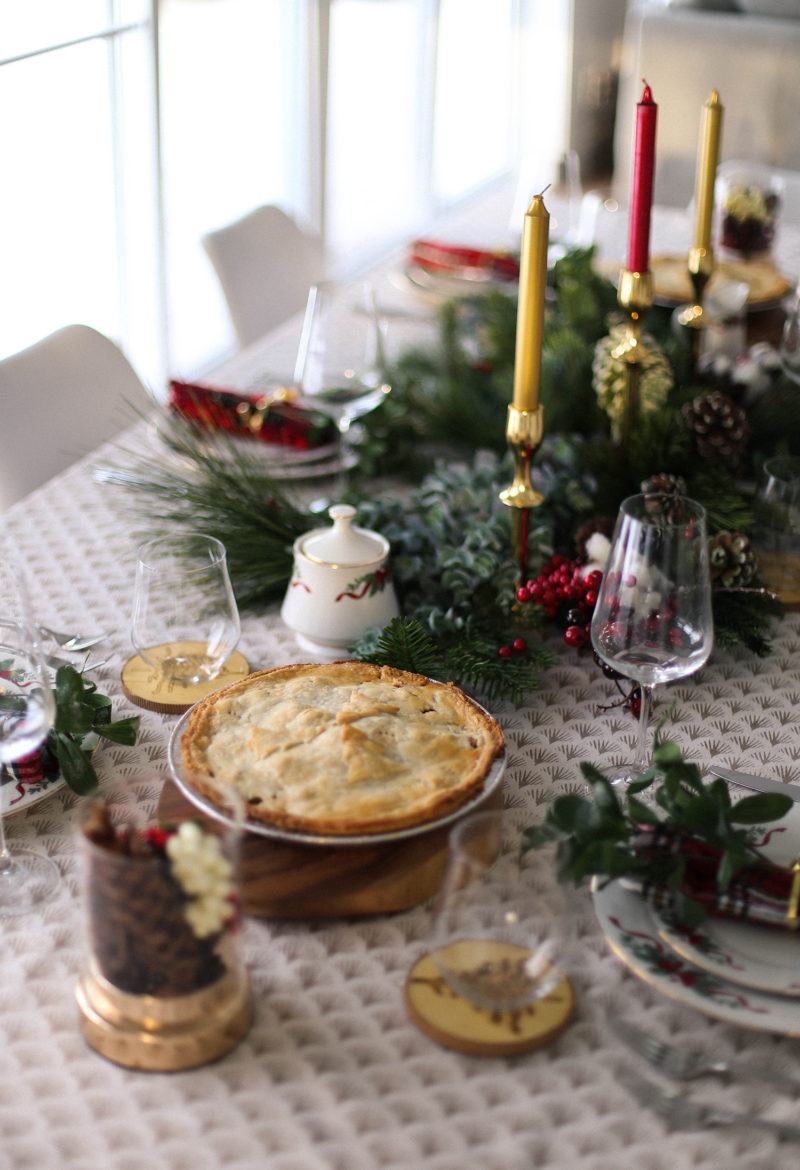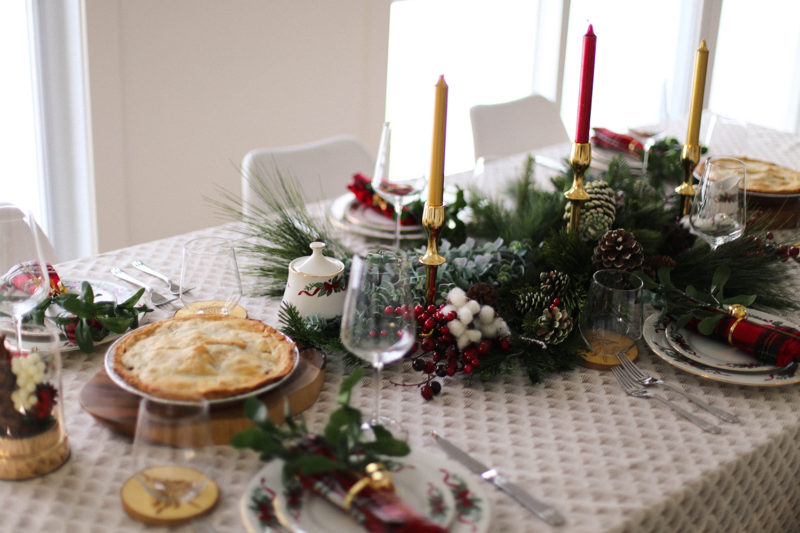 This post is sponsored by Décors Véronneau but all opinions are mine.