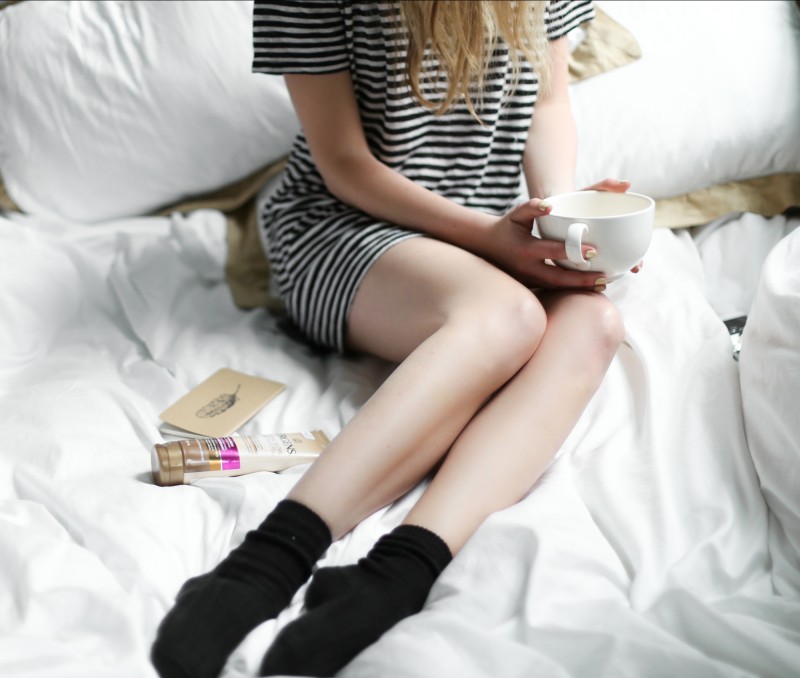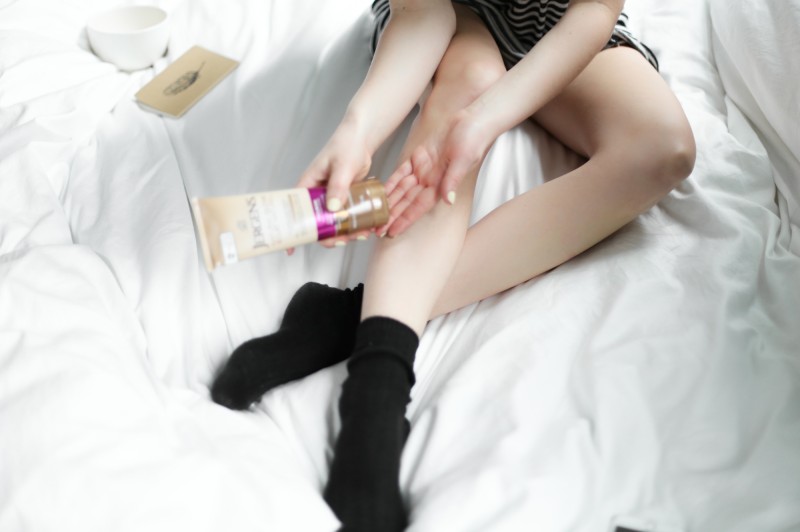 I don't how I manage to be that pale all the time. Not kidding, I was just in Vegas and Los Angeles for eleven days and came back tanned as a snowman, which means zero.
I don't particularly enjoy spending time on the beach to tan, I think I am a little too hyperactive for that. I like to move, go for walks or play games on the beach instead of lying down. Working on my tan as never been a priority for me- except for that one time in Florida and I just happened to roast like a toast.
Still, it is no secret that everyone looks best with a little colour on their skin, but with all those " you are going to die catching some sun" ads, it can be quite scary. This is when self tanner comes in. Tadam!
I tried the new Jergens Natural Glow daily moisturizer to see if it would make a difference on my skin and improve its appearance. Guys, all I have to say is, you are not ready for this.
First, it is way easier than you think to incorporate it into your daily routine. I simply switched my regular moisturizer for this nourishing one and 4 days later, I was already a lot more beige (because normally I am white, remember).
Sure, this cream will give you a fine-cool-nice glow, but will also smooth your skin for ultimate results. I like to apply just before an event, so that my skin shines at its maximum during the evening. My strapless dresses has never looked so good, let me tell you.There is no better accessorize than a glowy, healthy looking skin.
If you want to try the products and get your tan on, I am hosting a little giveaway with Jergens. You can will all the items below and gradually go from snowgirl to hot-cali-mama. All you have to do it leave a comment with your name, your e-mail and tell me what is the biggest sunburn you ever got in your life! Easy! You can also share your use of the products on social media with #glowandshow.
*Giveway now closed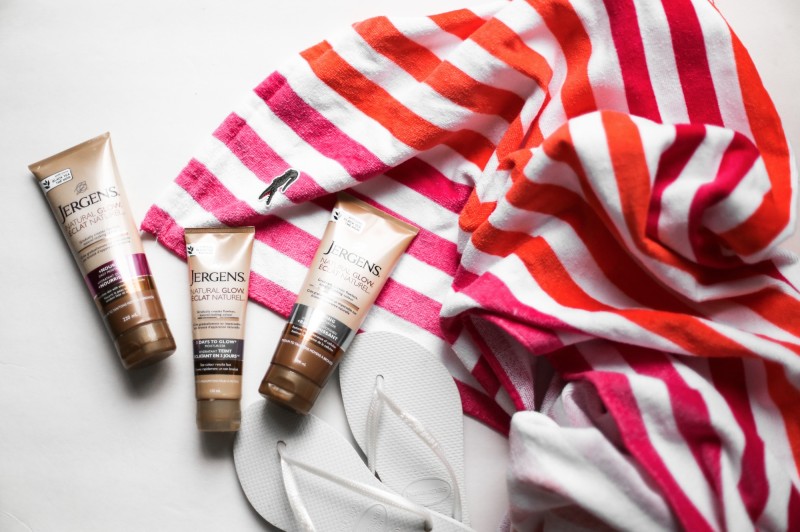 This blog post was sponsored by Jergens but the opinions are all my own.