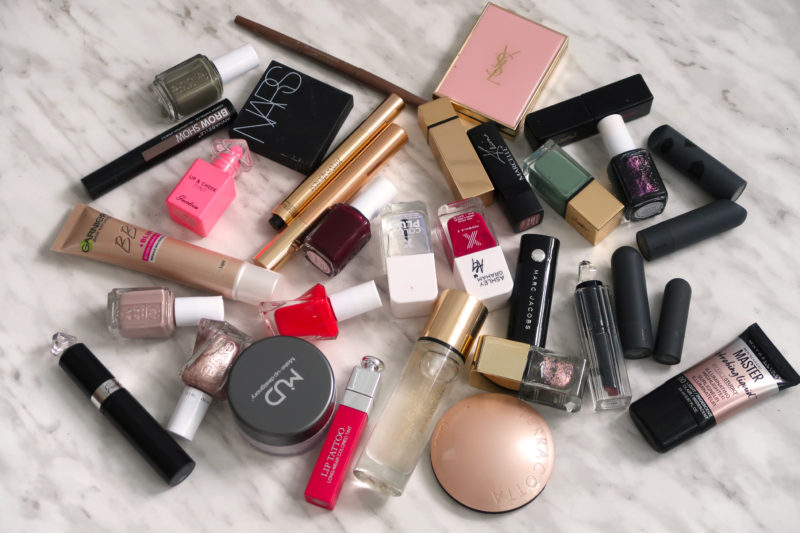 Spring cleaning is such a great excuse to get rid of everything that is old, has never been used or that is just taking unnecessary space in your house or apartment. I personally really enjoy decluttering my house since I am the opposite of a hoarder. I feel like this activity is relaxing, zen and great for the Feng Shui of my place. Plus, more space for new, amazing thing muahaha.
Last week, I decided it was time for a Spring makeup cleaning, because I accumulated way too much over the years. As a beauty blogger, I am so privileged to actually get all of these amazing products to try them and eventually talk about them. Sometimes, I think I will have time to try and sort everything, but the reality is that I only have one face (believe it or not) and trying every product is somehow impossible.
I created a video to show you guys how I decluttered my makeup collection (see below), but here at the steps I followed to get out of this makeup madness.
Step 1: Gather around all the makeup that is in your house. I personally have makeup in 4 different spots in my apartment.
Step 2: Divide everything by categories. Nails polishes together, lipsticks together, bronzers in one pile, etc.
Step 3: Set up a gifting box for friends and family and a bye bye, tossing away box. Those will be useful during your process.
Step 4: Start decluttering. Be honest with yourself, are you going to use these products? Are those useful? It is sometimes hard to let go of amazing products, especially pricey ones, but sometimes you just have to say adios.
Step 5: Put everything back into places and feel the new, fresh vibe of your home.
If you want to see how I decluttered my own makeup collection, click the video down below. Such a great therapeutic, zen moment.