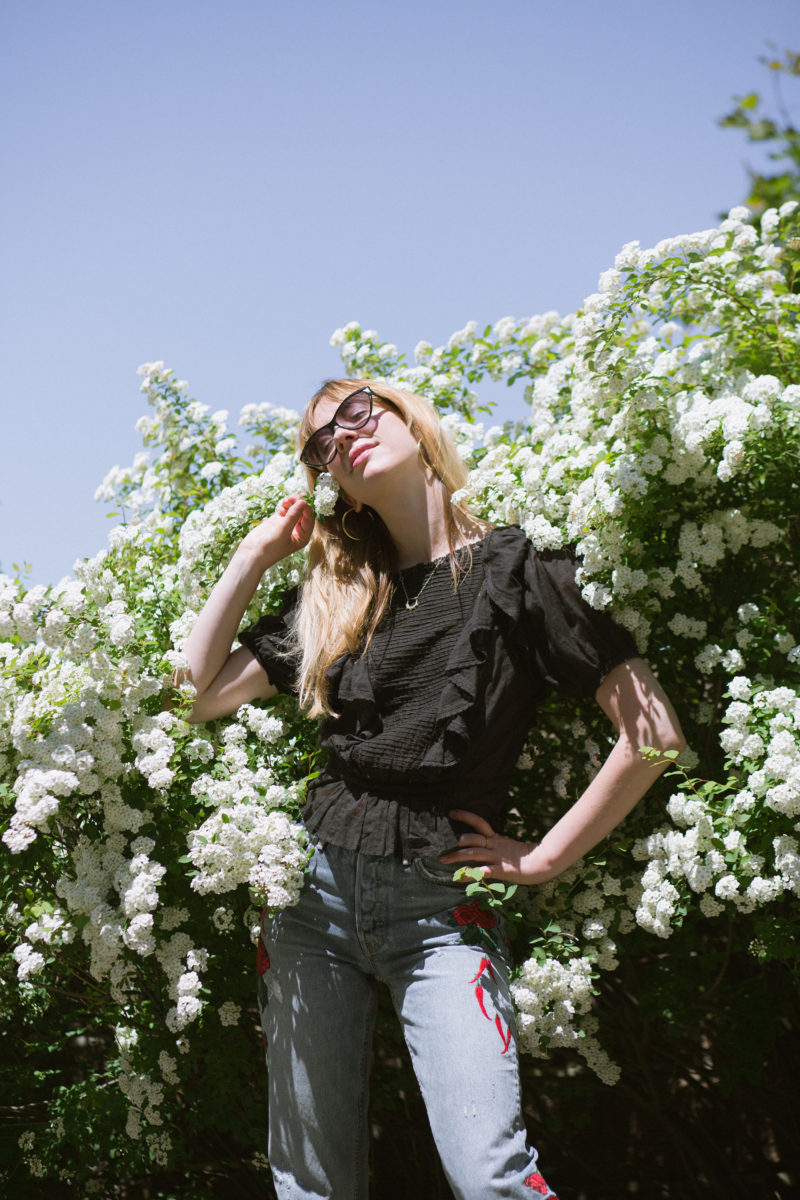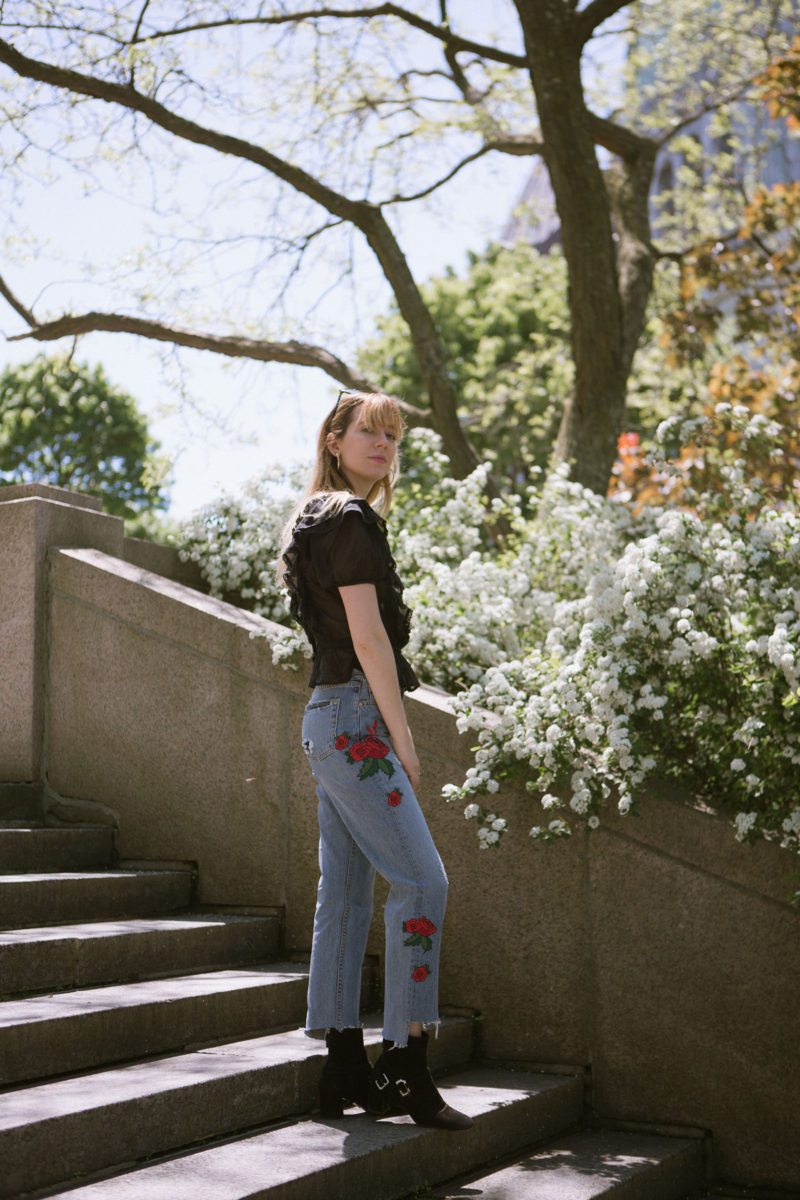 I want to be 100% honest with you guys here- I can't really afford designer pieces. I mean, I could, but I wouldn't be able to do anything else than stare at my purses and shoes. I like to travel, I like wine and I like to try new restaurants, which means I cannot afford to spend minimum 3000$ on a single piece of clothing or purse. That is the lifestyle I chose.
But I hear you now, saying I am wearing Isabelle Marant and Prada in this photo, which is also true. My secret to be able to wear designers I love, without spending full price? I shop vintage/preloved/second hand. Designer pieces are made in such a great quality that even if the person that owned it before you wore it 25 times, it will still look good and feel like brand new. In these particular photos, I am wearing a thrifted Isabelle Marant shirt and preloved Prada boots I bought online. I love to mix those pieces with new ones, so that everything is well balanced and still looks on trend.
If you want to buy Vintage designer online, here are a few points you need to master:
Know your sense of style. All pieces are not spot-on trend, so you need to find a way to make them work with your wardrobe.
Know your size.
Have time on your hands. I usually spend online on a Friday night with a glass of wine or when I am sick in bed. Both are dangerous.
Browse by size, because it can be overwhelming.
The only brand-new designer piece I own was gifted after a photoshoot. All the other ones I have in my wardrobe are second hand. I am trying to built a well-curated wardrobe in which each pieces is unique, well designed and useful. I think I am slowly getting there. Also, think about the fact that you are helping the environnement by buying something pre-owned. Have you guys ever shopped vintage designer online?
Shop my outfit and similar pieces below!
[show_shopthepost_widget id="2706515″]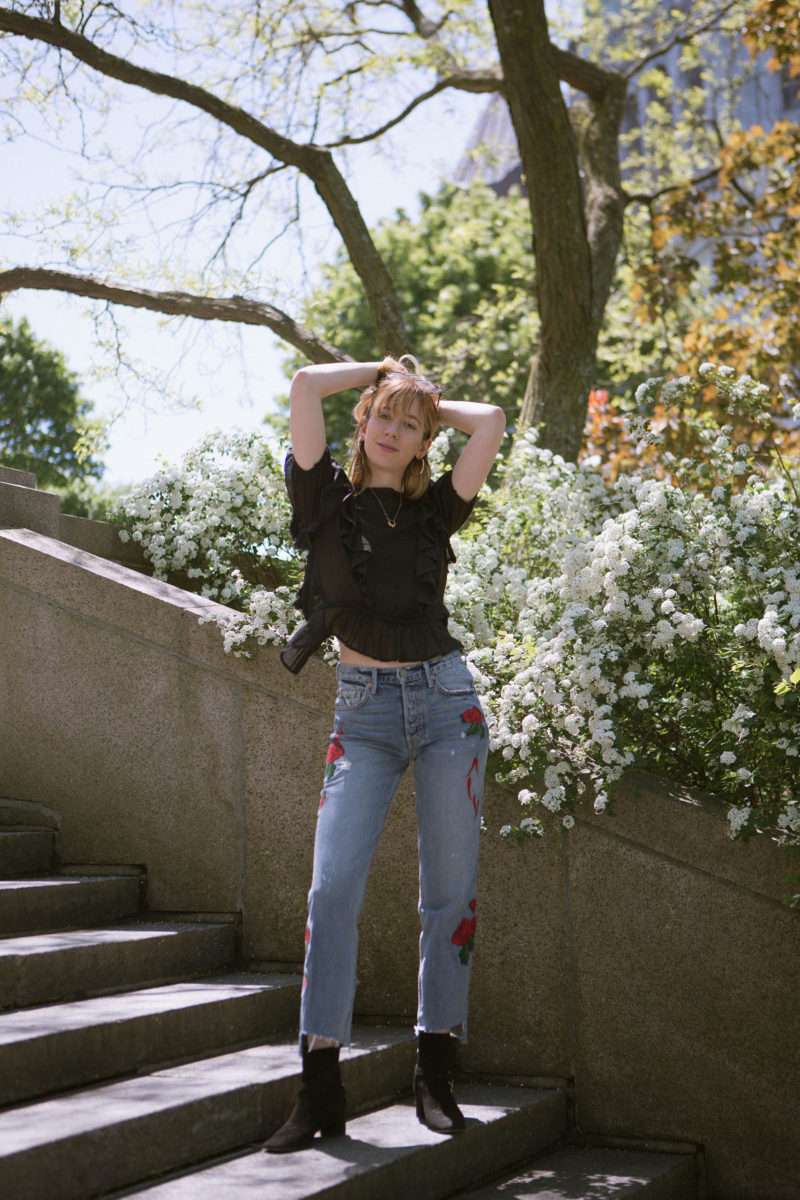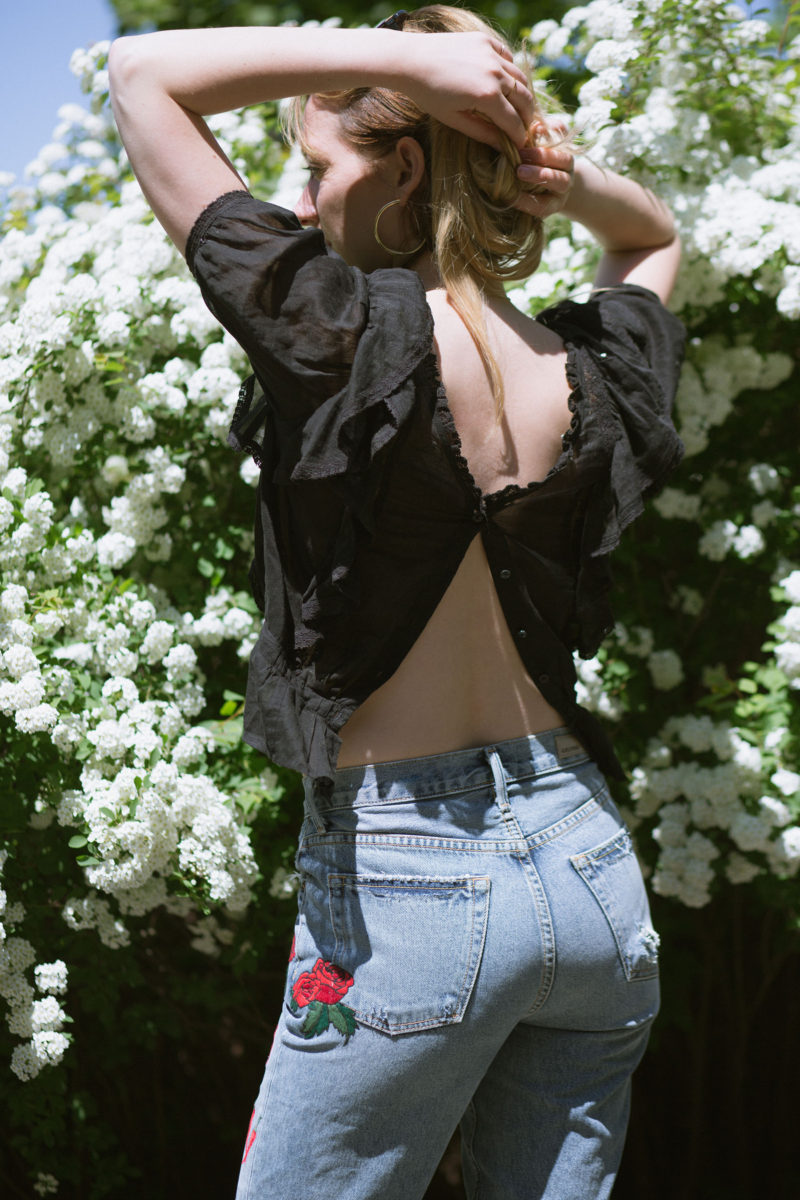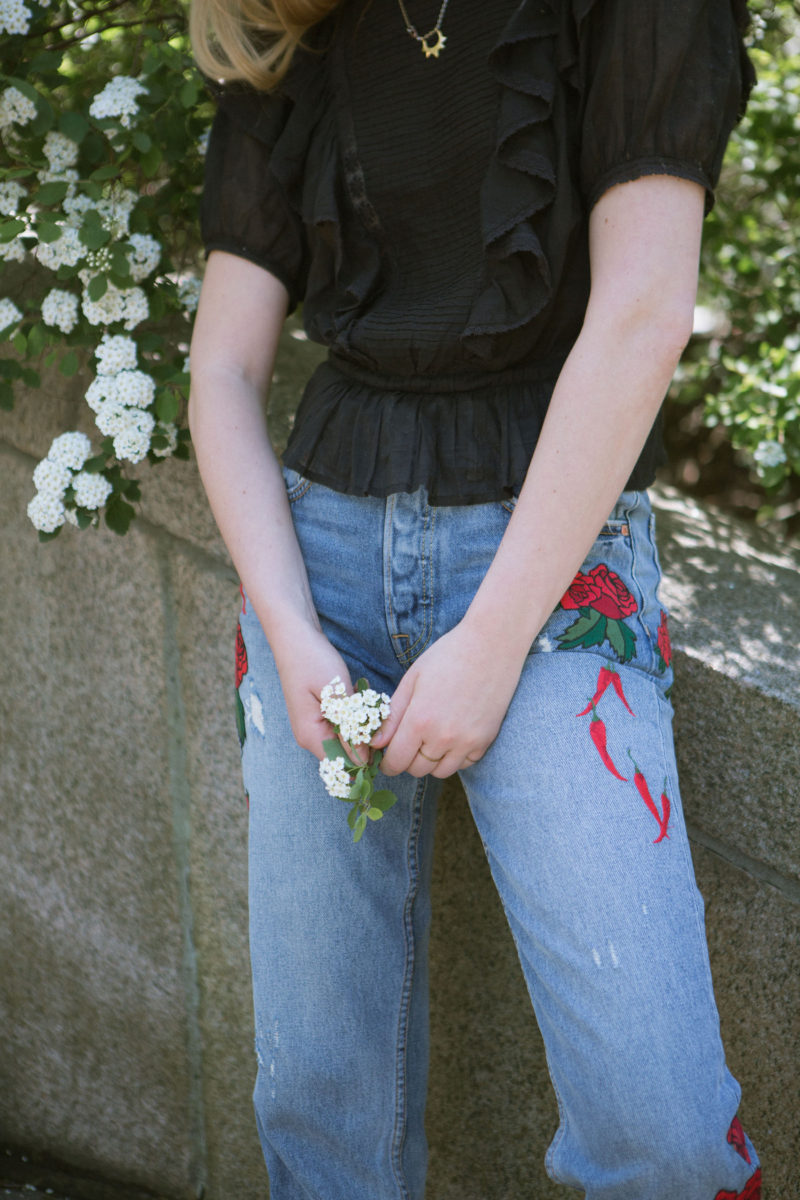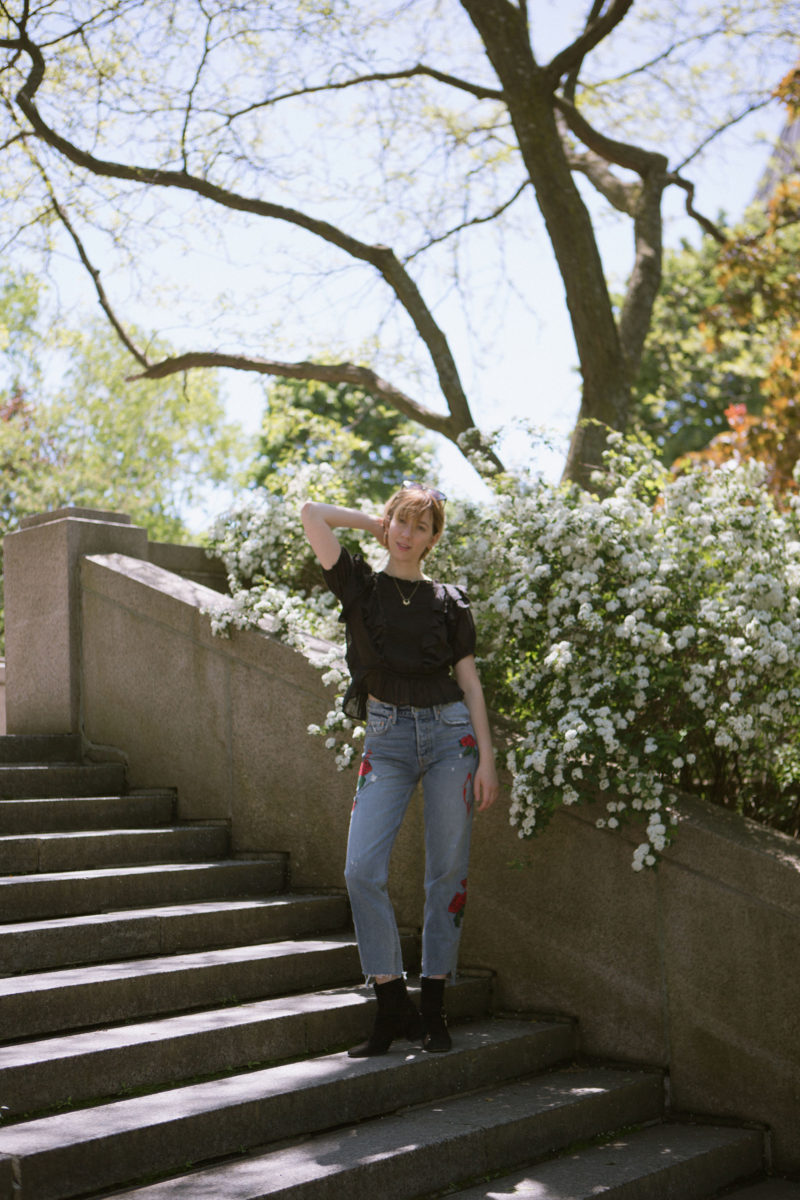 I am wearing: GRLFRND embroided jeans via Revolve, Vintage Prada boots, Vintage Isabelle Marant top, Jenny Bird hoops and Vintage sunglasses.
Photos: Ariane Poulin