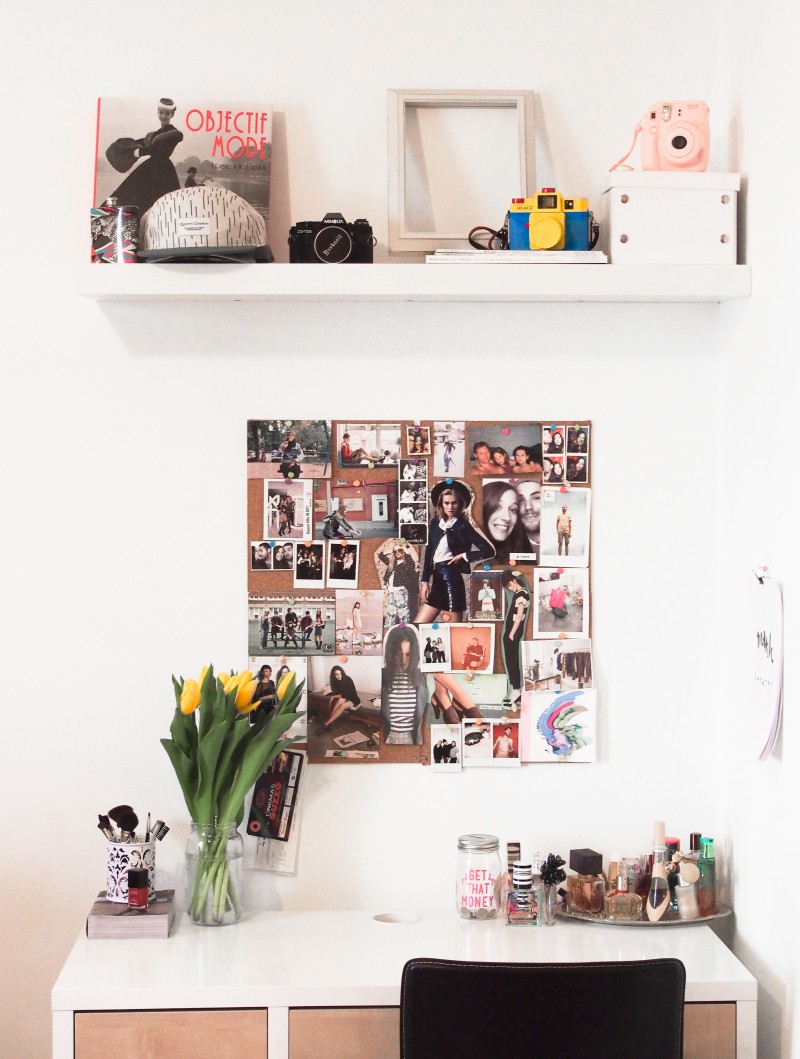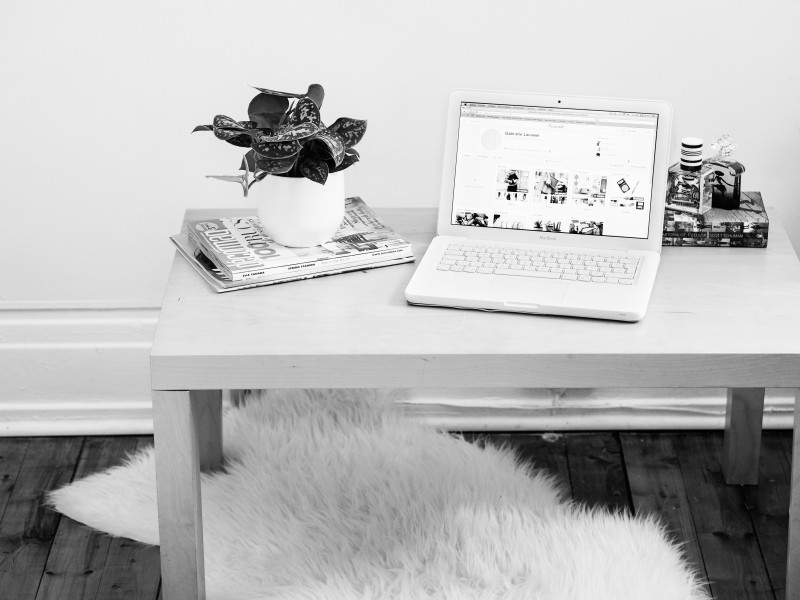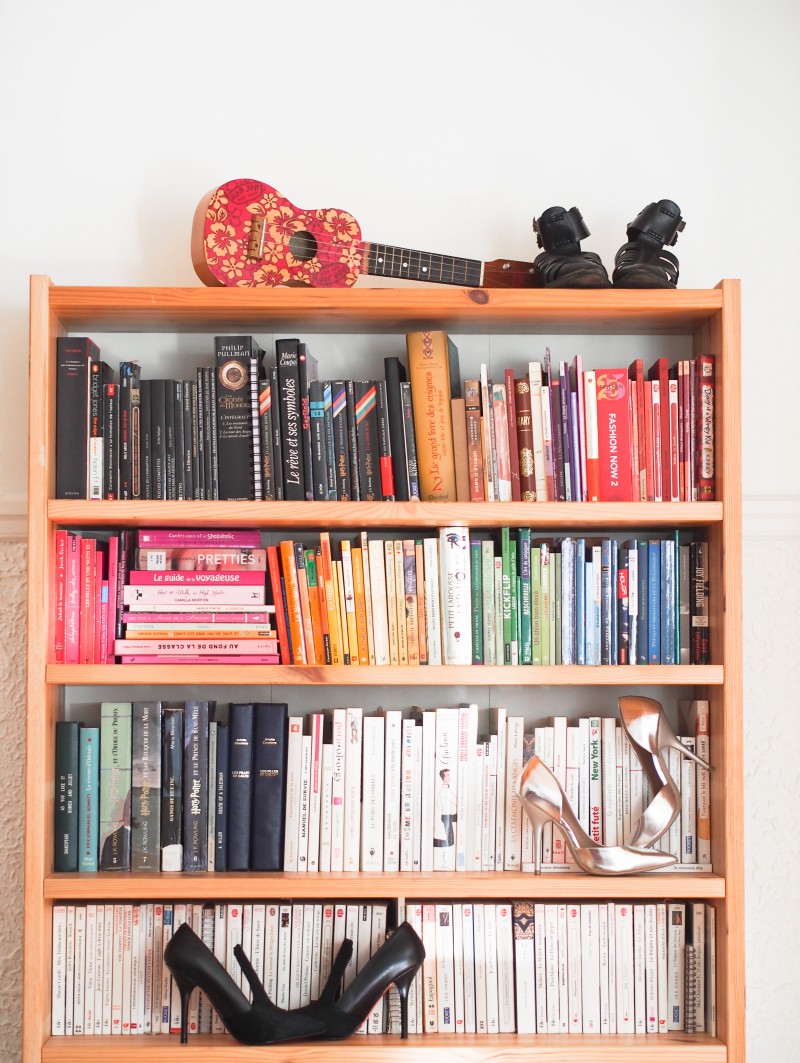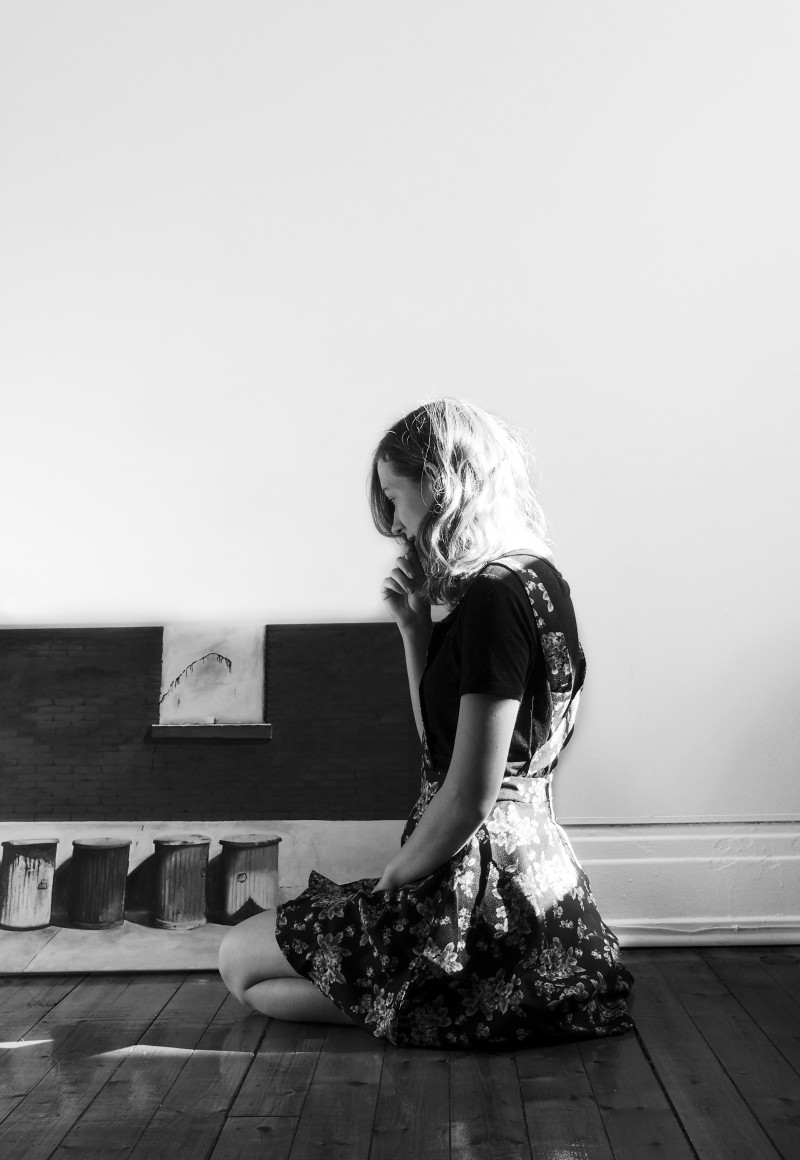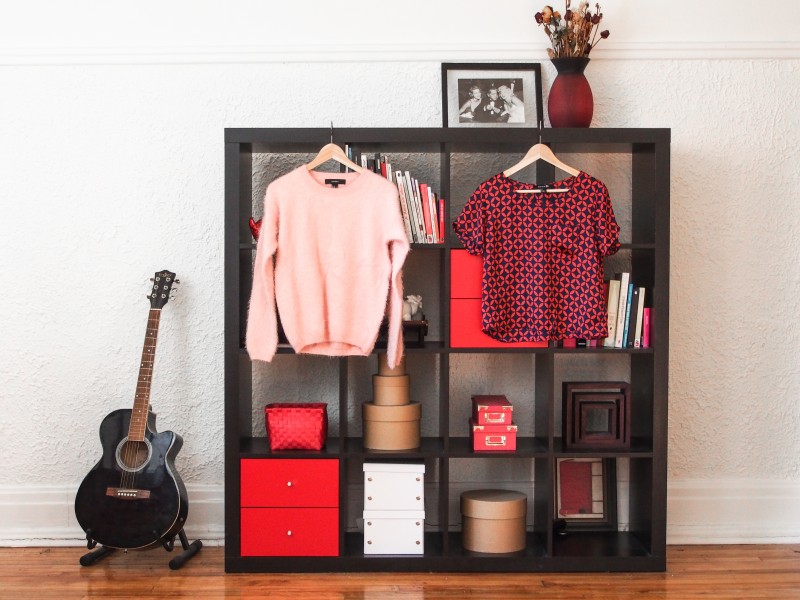 Welcome to my home! I teamed up with forever21 to show you around my house (well, corners that were worth the look) and to tell you a little bit more about my deco brain. As you can see, I am very minimalist, yet I love colours and fresh flowers. Discover a little bit more about my apartment, photo by photo:
1. This is my work place. Every season, I change my mood board to let it inspire me while I work. I also pin photos from my friends, boyfriend and some freshly taken Polaroids. As you can see, I have quite a collection of perfume on the desk. Before, it used to fit all in the silver plate, but hey, things change.
2. I am addicted to: magazines, Pinterest, my laptop and plants. I also try not to always work at the same place, because it may get boring. I travel with my computer from room to room, to change my mind and my energy.
3. When I moved, I asked my brother's girlfriend (now fiancé iiii) to classify my books by colours and she looked at me like: ookk? But she did it and I love the result. Every person that now comes in my apartment is like: is your bookshelf sorted by colours? So good. Also, when I used to live alone, my bookshelves where filled with shoes, but now that I live with a man, I've stopped doing it. I added some heels for the picture only, to remind me of those days.
4. This is a picture that I took in New York, very fast while I was in a car. My grand-father liked it so much that he made a recreation of it as a painting and I am now wondering when I should hang it. Where? (wearing F21 on the picture)
5. I decided to make a "coveteur" of myself and hang some pieces from Forever21 on my other bookshelf. For those who are wondering, I am the one who plays guitar in the house! I use to have a band and all, believe it or not.
How do you feel about my minimalist deco? How do you organize your own home?