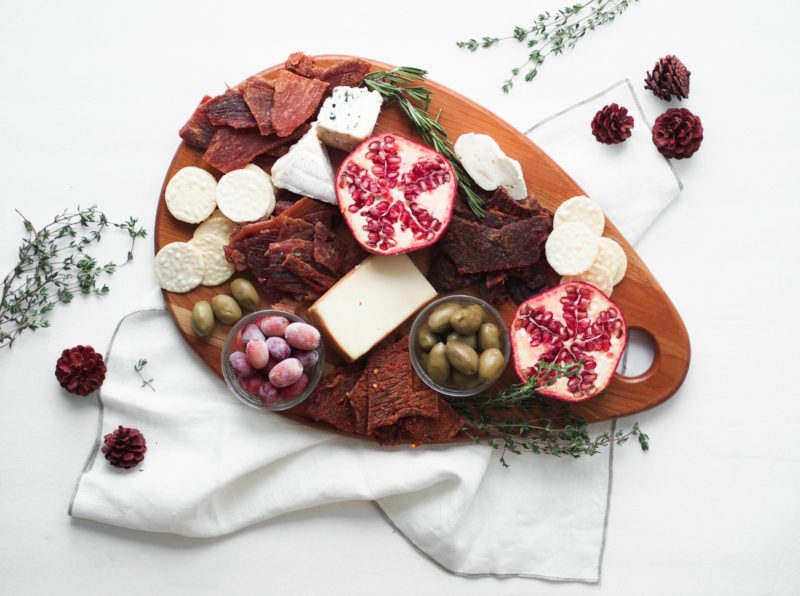 Holidays are coming faster than you think. Already, stores are packed with Christmas decoration and gift ideas. You may have to host a few gatherings during that time and one thing that is for sure is that no one should keep their guests hungry. The result may be tragic, meaning they might  "accidently" dip their fingers in your turkey sauce while no one is watching. Make sure you keep them well-fed with a non-boring, yummy charcuterie board made of gluten-free meat and fresh fruit. Take a few tips from me, the French girl addicted to cheese and charcuterie.
Variety is key. Don't throw the same flavour of cheese and charcuterie on the same board. With Tinder and video games all around, people like when they feel they have a choice. I opted for 3 different cheese and KRAVE Gourmet jerky such as Chili Lime beef (my fave), Black cherry barbecue pork and grilled sweet teriyaki pork.
Add some fruits. Mixing sweet and salty is one thing no one can get over. It's just pure magic when the flavours of a grape, cheese and bread meet in your mouth.
Opt for meat that is good in your mouth and good for you. KRAVE Gourmet jerky is new to Canada, so give it a shot. It has no added preservatives, is gluten free and sooo damn tender. It contains 30% less sodium than the usual beef jerky you can buy at your local groceries, which is why I've chosen to include it in my spread.
Make it look good. The fuller, more colourful and well presented your charcuterie board is, the more people will talk about it for years. "Remember that great board Gabrielle did at Christmas in 1994? Loved loved it".
Also, remember to slice some bread and serve a glass of wine with all this meat madness. You can buy KRAVE (the packaging is so vibrant too!) at Loblaws, Sobeys, Walmart, Shoppers and many more.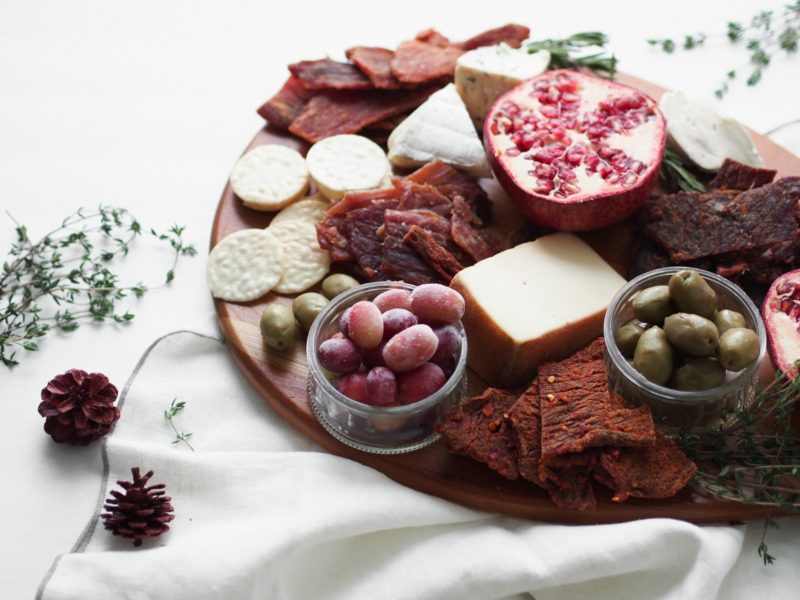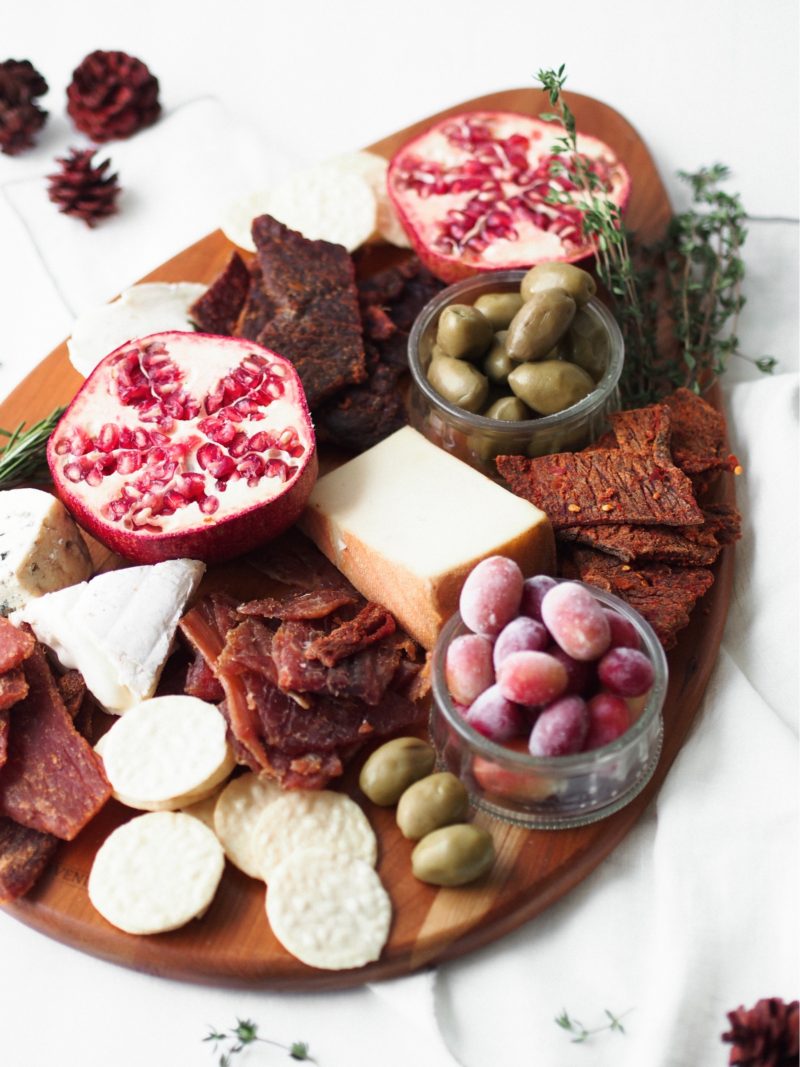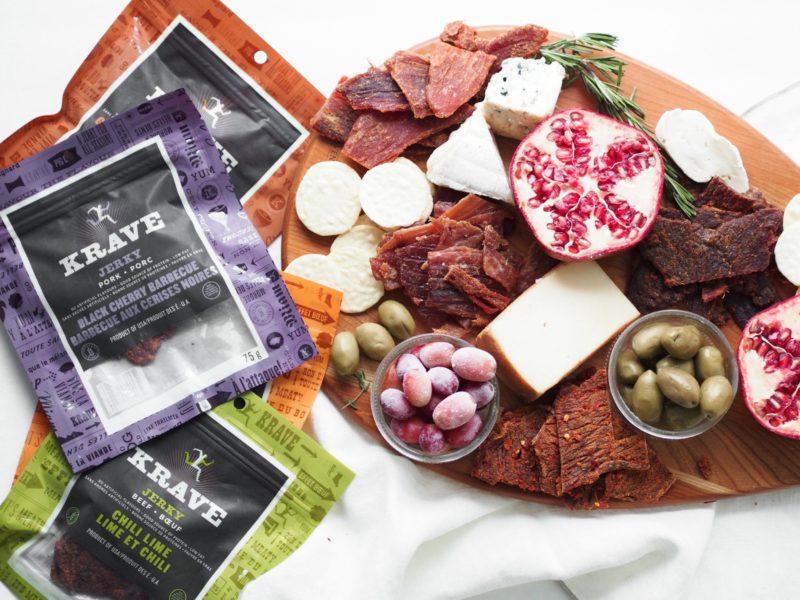 KRAVE Jerky sponsored this post, but my stomach truly enjoyed it.