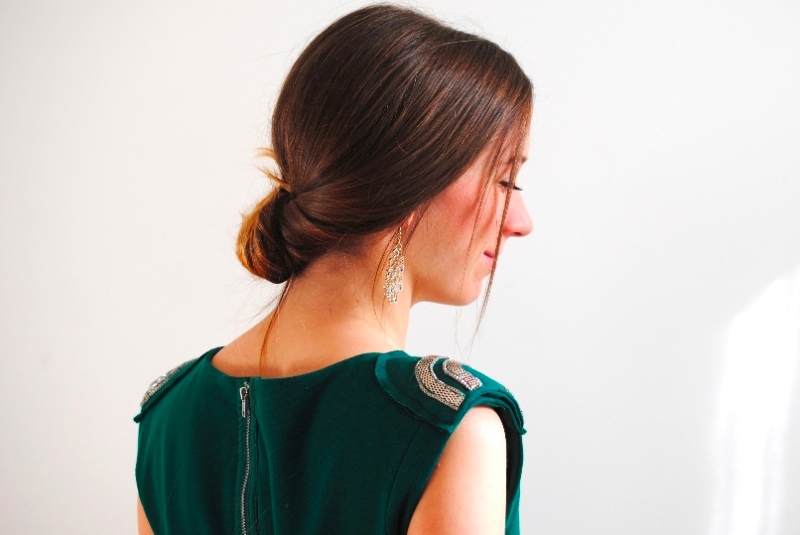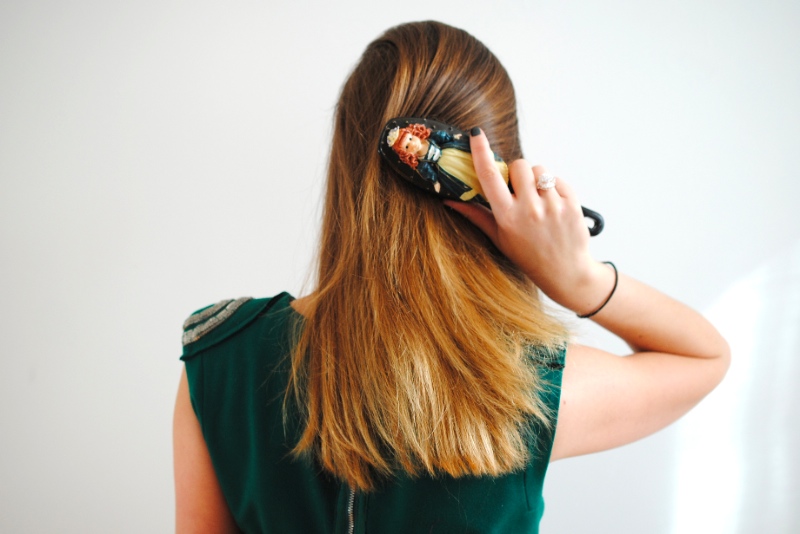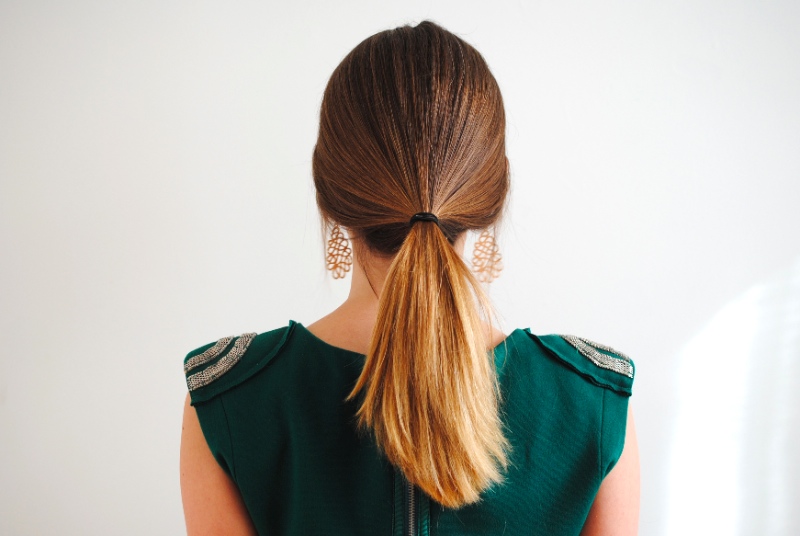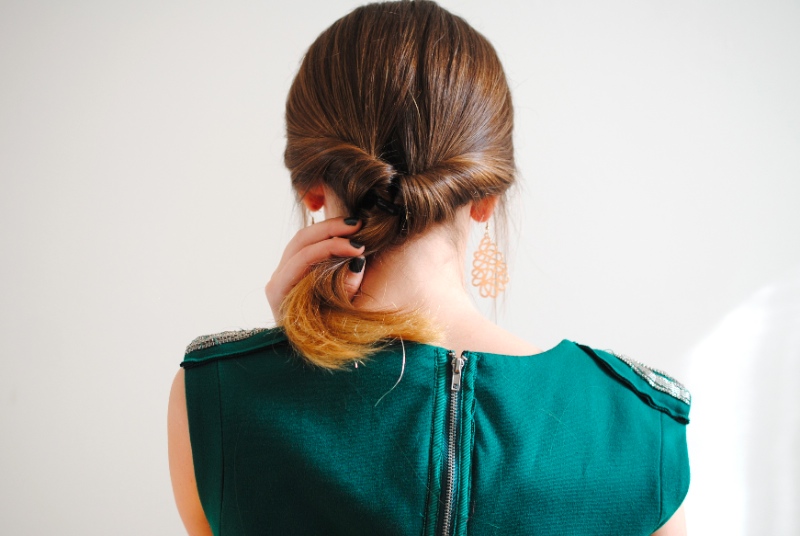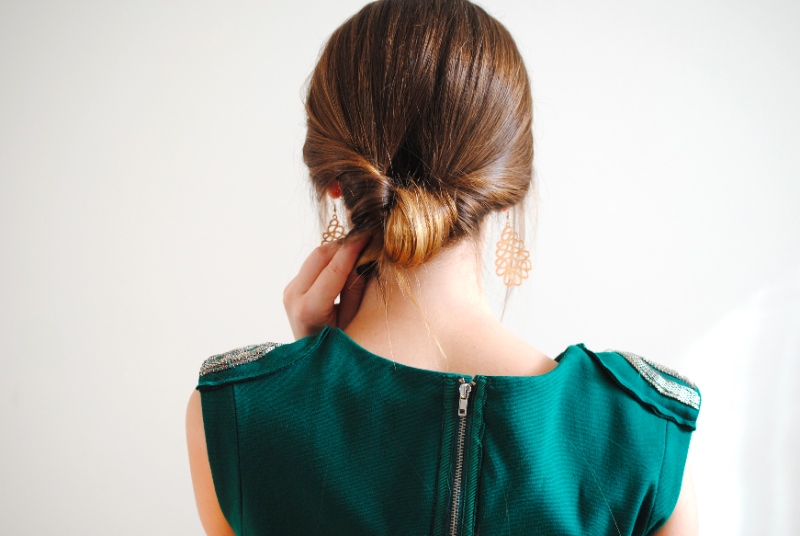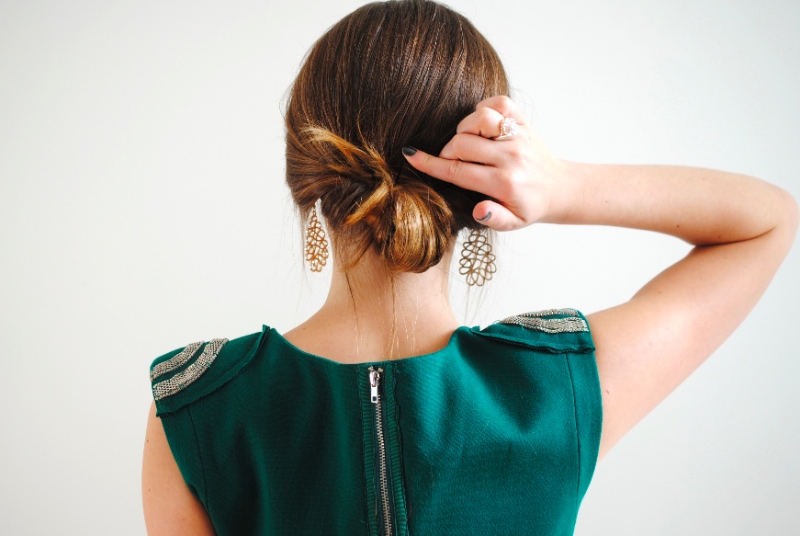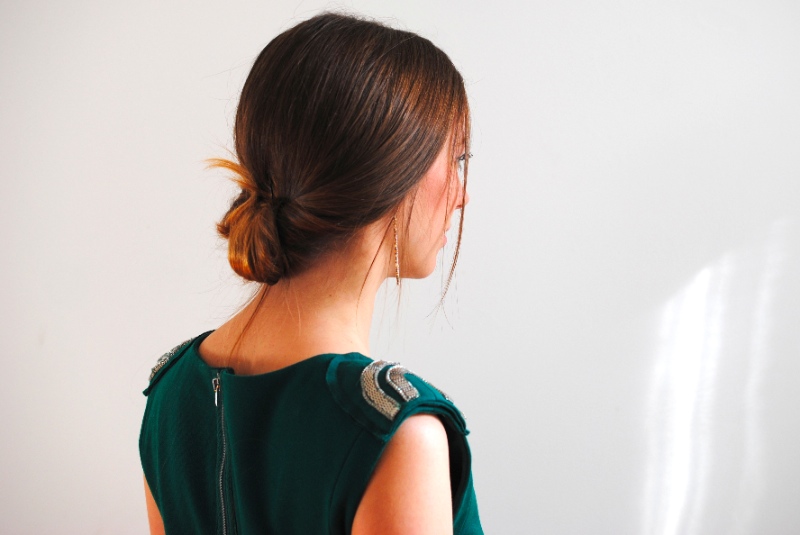 Earrings and rings from Bizou
Introducing my new special hair DIY for the holiday season, yay! Each week from now on until Christmas, I'll show you guys a tutorial on a particular holiday hair styling, featuring some cute dresses and accessories for the season. Here's the first one, the low twisted bun, which is quite easy. Just brush your hair, preferably straighten, and tie them up into a low ponytail. Separate the upper side of your ponytail into two sections, and twist your hair 2 times in the hole. Secure with pins, and tadam! You're ready to go!
No-so-top secret: If you like that dress, it is on sale on my 'Shop my closet' store!