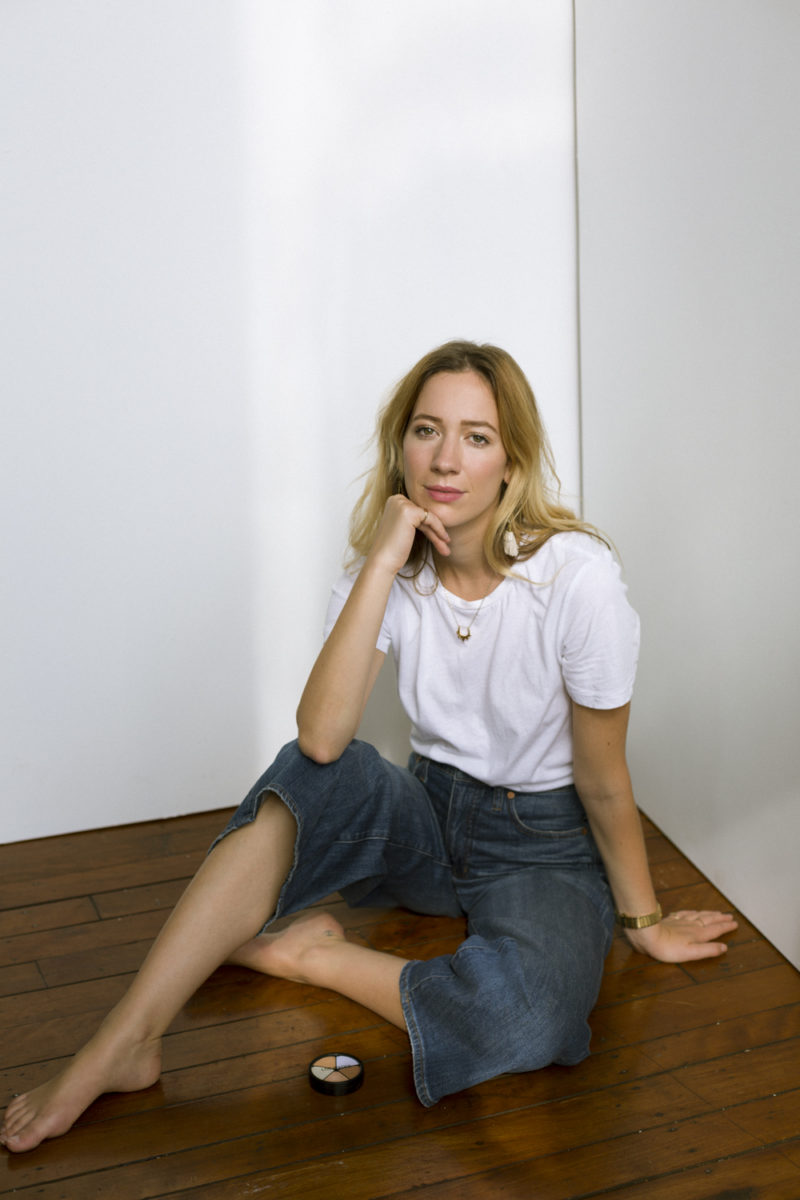 I just can't escape it ; as soon as I step in a plane, a new pimple comes out, its automatic. It usually last one or two days and I hide it during that time. Then, my skin pretty much gets over it. Thing is, I have been travelling a whole bunch these past few days. My skin doesn't even have time to get over one travel that another one comes up, as well as a bunch of imperfections.
I then needed a new solution that works well and can prevent me looking like a pizza while I am away. I hate coming to a new city, super excited to explore, but with a skin that doesn't look like mine. I decided to visit the closest Uniprix to ask someone at the beauty counter what I should do and if they had any secrets they could share to neutralize my travel imperfections.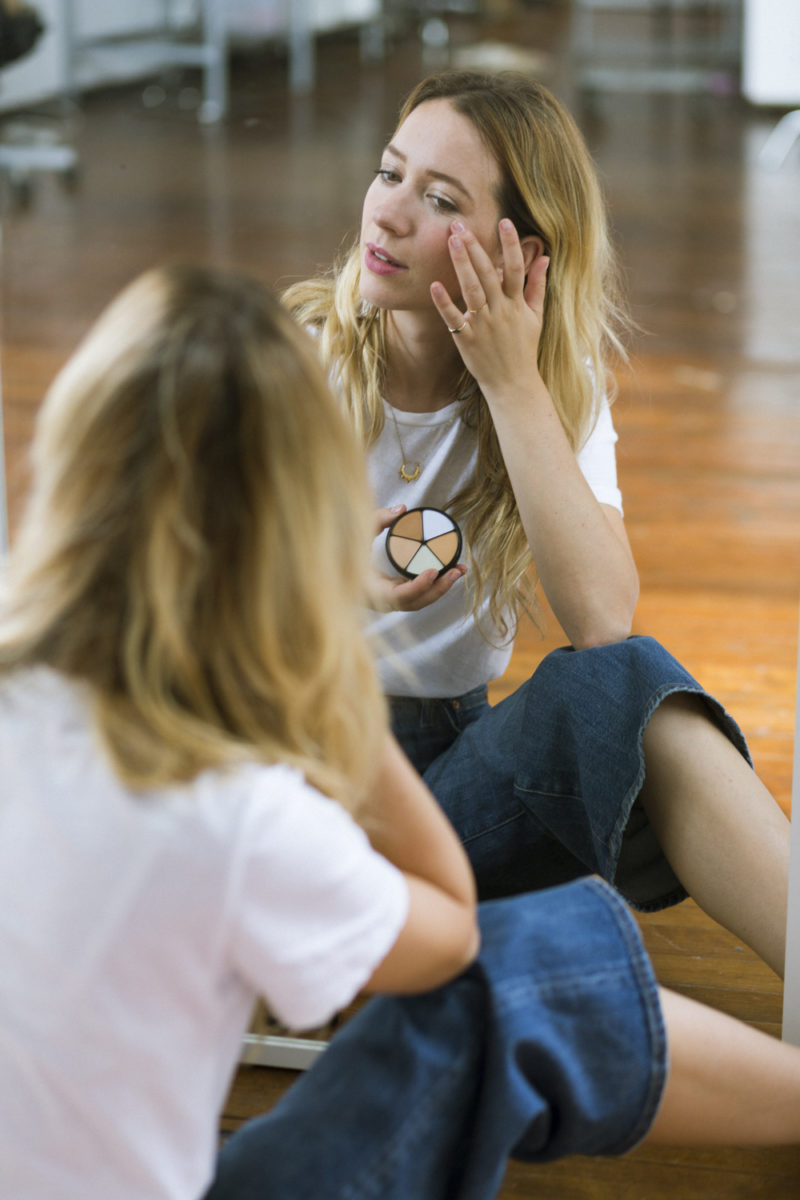 The girl at the beauty counter rapidly pointed out the Lise Watier counter, in which was sitting the timeless Portfolio, which is a wheel of different colours that help you hide any redness, pimples and dark circles. I've heard of this product many times before, but never attempted to buy or try it, god knows why, because this wheel has been the favourites of many blogger friends for a while now. The sale assistant actually shared that she has been using it for years and never found a replacement for it.
The five different colours in Portfolio all have their own purpose and they all help neutralise something different. The Ivory tone hides under-eye circles, the brown corrects and sculpts, the lilac acts as a corrector, the yellow hides blue veins and under-eye circles and the green one acts as a corrector and counteracts redness. That way, even in another country, far from home, you don't have to go too far to find what you are looking for in terms of correctors. Instructions are all written down at the back of the wheel so you don't lose track of what is what and the package is small enough to fit in a carry-on. Win!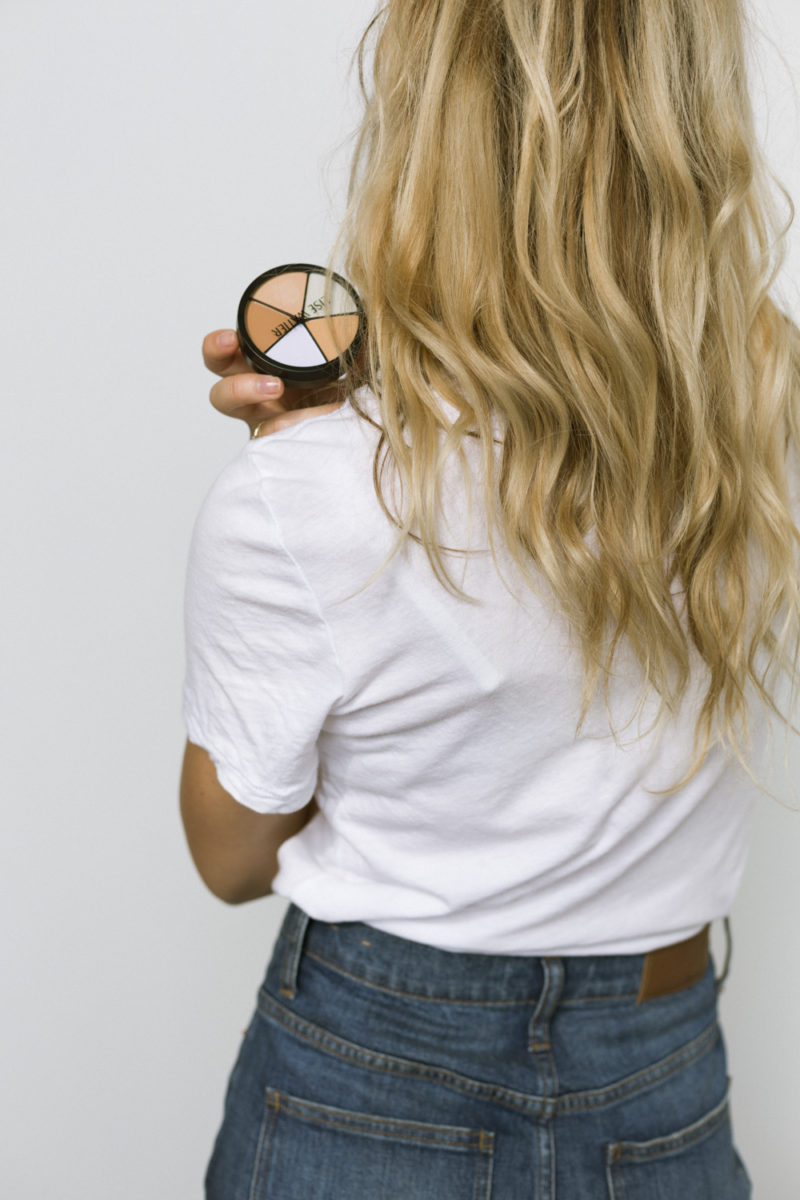 If I could resume, since I discovered (or might as well say rediscovered) the Lise Watier Portfolio, I never travel without it. I will be bringing it to New York Fashion Week in two days, since I am taking a night bus to get there (wish me luck). If you want to get to know the product, you can get it at Uniprix and ask anyone at the beauty counter to help and guide you through your purchase. I highly recommend it.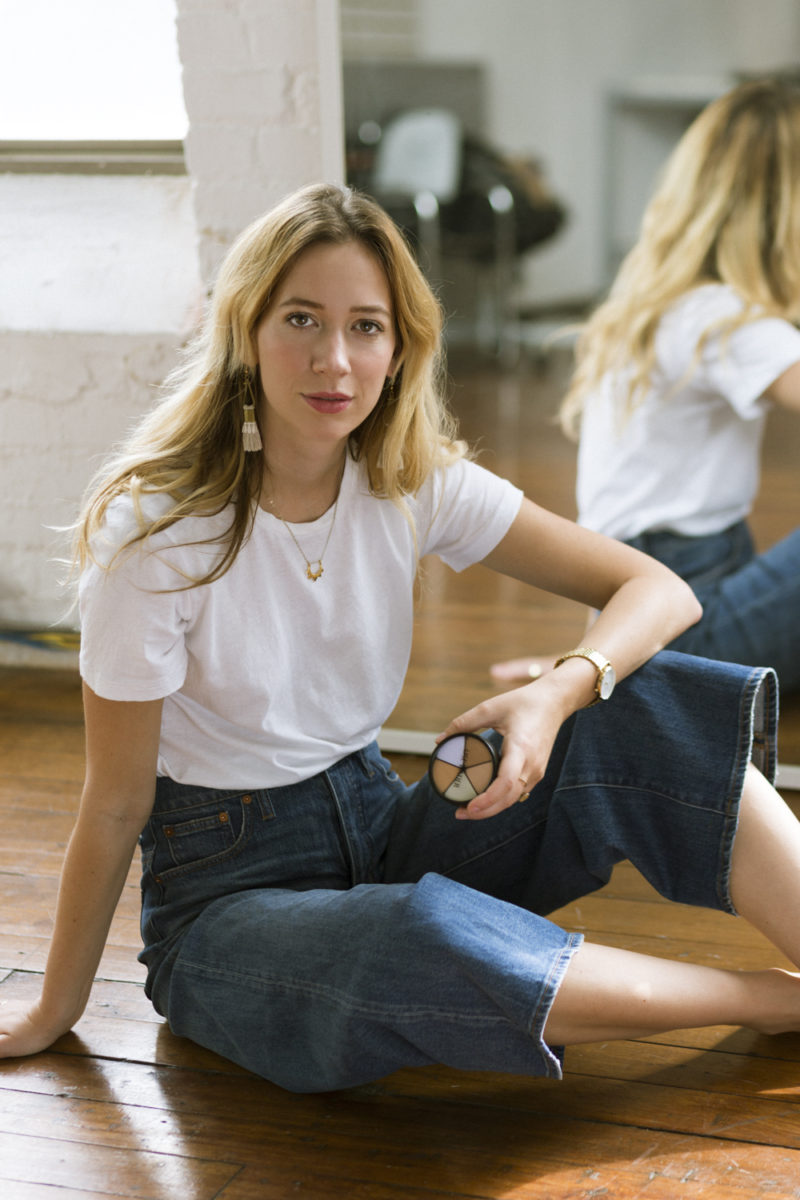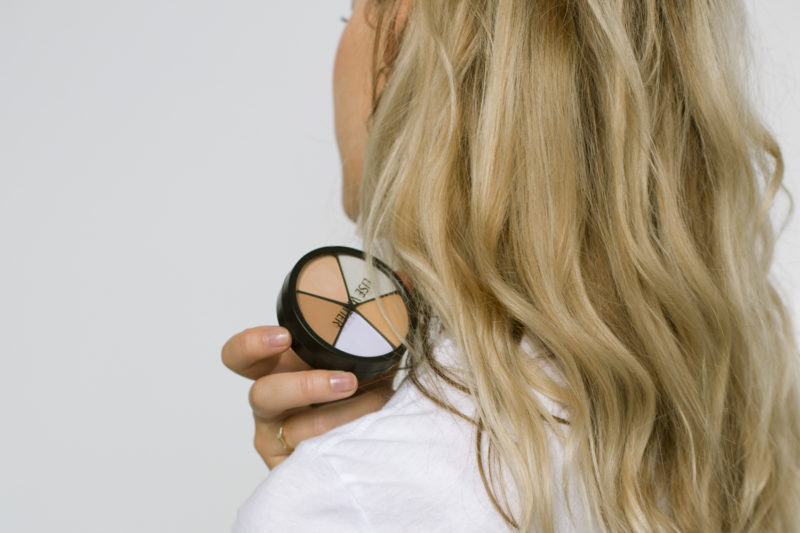 This post is sponsored by Uniprix but all opinions are mine.
Photos: Ariane Poulin