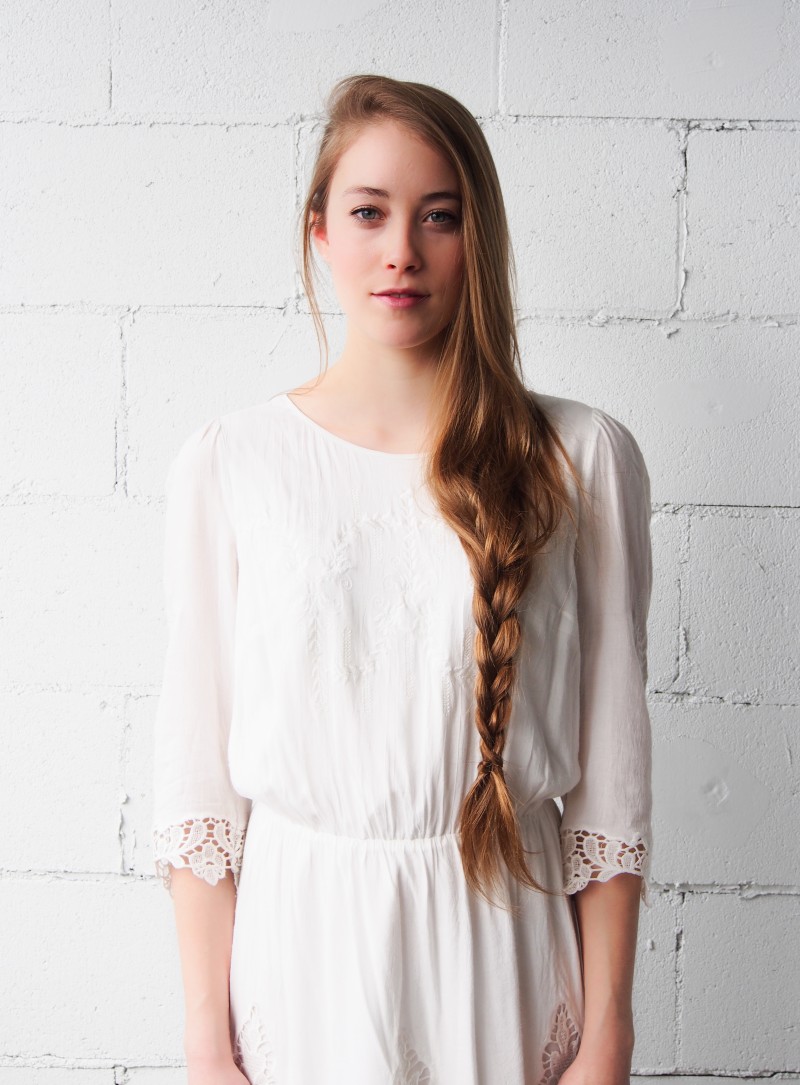 Oh Hello! To start the week right, let's take a look at the third hairstyle featured in the Dentelle+Fleurs Spring lookbook, the low side braid. Valérie (this cutie right here) has long long locks, therefore, many hairstyle suits her well. I decided to create a low braid for this look, to add a little more girly-ness to the ensemble. Here's how you can do it at home (for long hair only):
Step 1: Place all of your hair on one side. Adding bobby pins will secure this step (only 1 or 2)
Step 2: Start braiding the hair but only at half of the "ponytail"
Step 3: Secure the braid with an elastic band
Step 4: Hide the elastic by rolling around a strand of hair and fixing it with one or two bobby pins
There you go! Make sure you fix the braid by adding spray if you plan on wearing it the whole day.
Model: Valérie Collette 
Picture: I