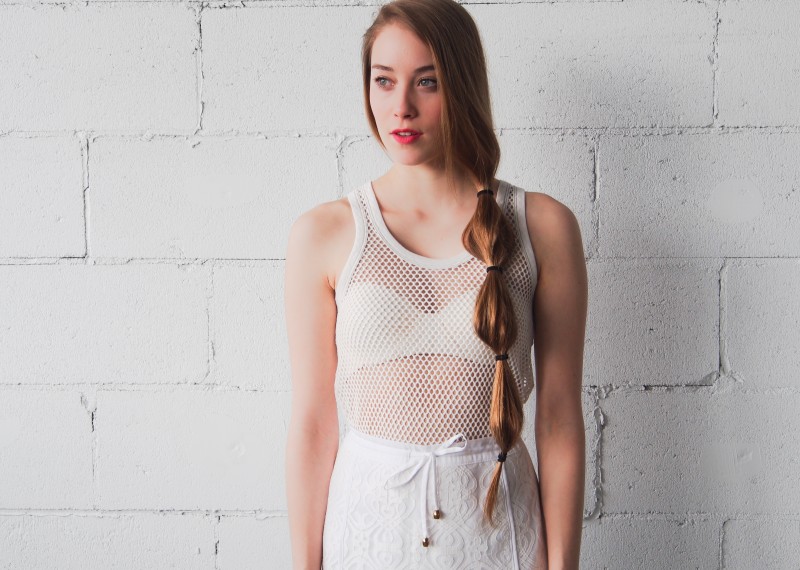 While Shooting Valérie for Dentelle+Fleurs Spring Lookbook, I had the idea of styling her hair differently for every picture. I saw/read lots of reaction regarding her fabulous locks in the project, so I thought I'll teach you how I did her hair so you can recreate every style at home! Here is the first look: the Jasmine ponytail (yep, like Jasmine in the Aladdin movie), for long hair only:
Step 1: Sweep all hair on the side. Let them fall naturally. Secure in a ponytail.
Step 2:  Divide the pony in more than 3 sections to create the "jasmine look".
Step 3: Add volume in every section by pulling the hair a little.
Tadam! You know look like Jasmine, without the magic carpet (don't we all wish we had one?)
Model: Valérie Collette