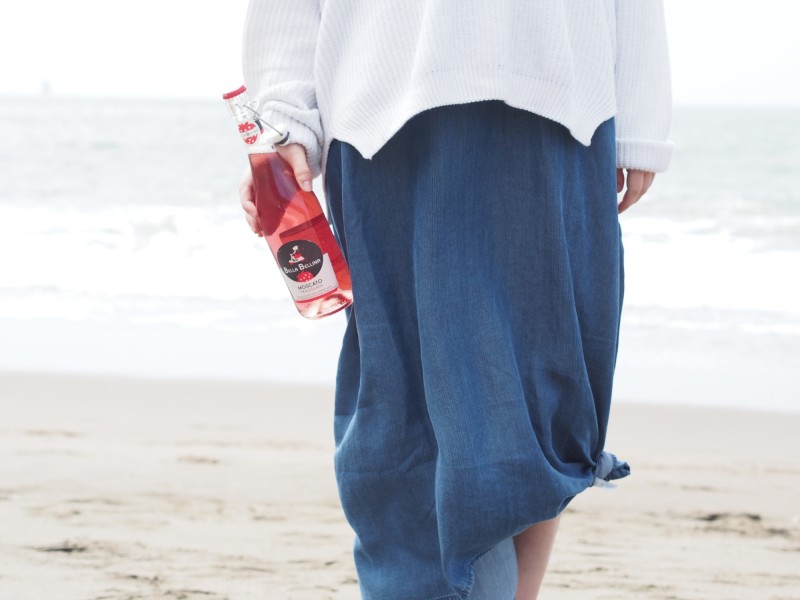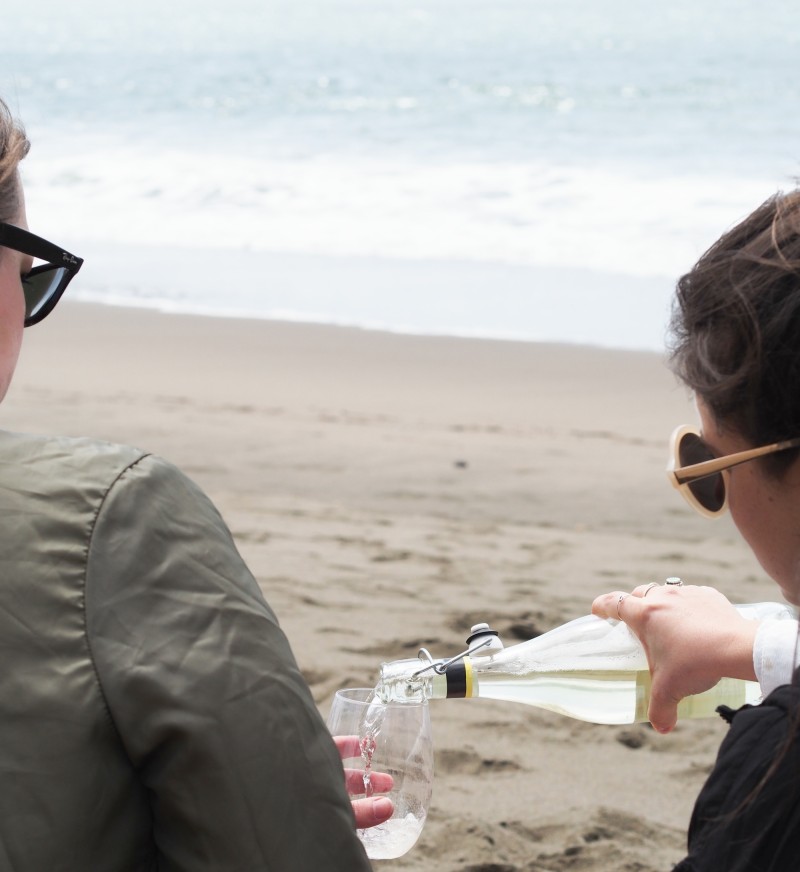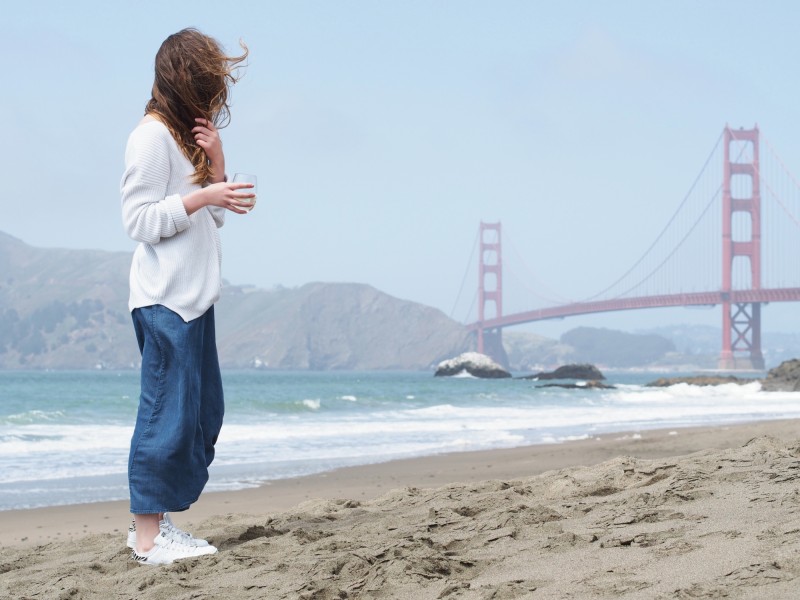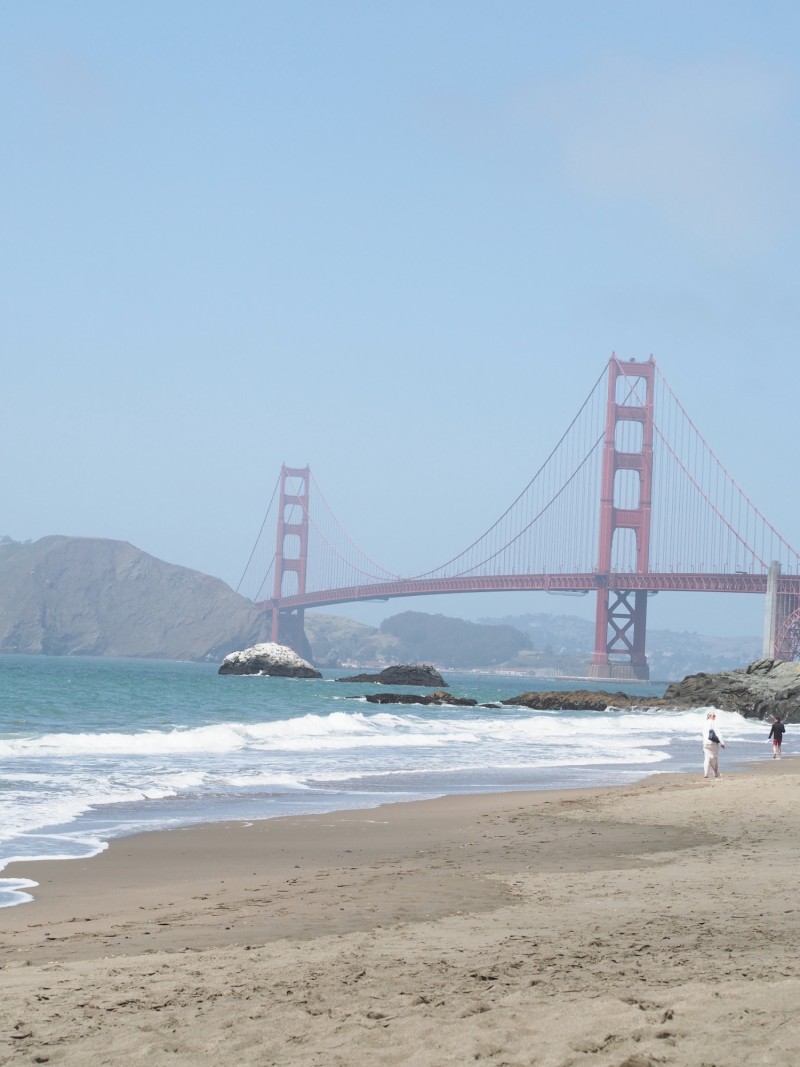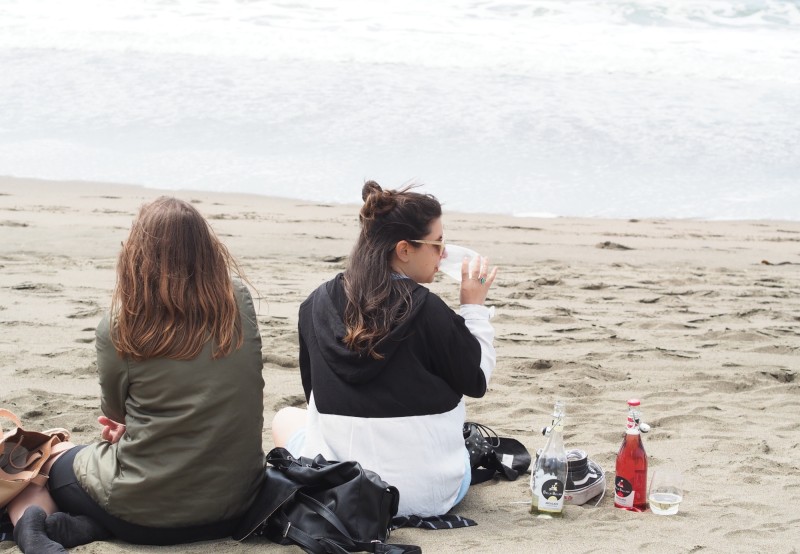 Oh, California. I was there a few days ago to enjoy the water, take pictures of cute pastel houses and discover new places. I wish I could say "and enjoy the warm weather", but unfortunately it was warmer in Montreal, which explains the knits and coats in these photos.
Knowing that I was travelling, some friends at SAQ offered me two bottles of their new summer wine line, so that I could enjoy them on Bakers beach (famous beach in San Fran) with my two friends. We then packed our bags with the Fragolata and the Limonata bottle and we were good to go. After a good 4 hours of hiking, with no water bottle and only an apple for 3 as a snack (we have good organizational skills as you can see), we then arrived at Bakers Beach, near the Golden Gate bridge. We then discovered that we've also forgotten a bottle opener, meh. Fortunately, there was a lot of gentle guys on the beach that day, and one of them was able to open the bottle for us, which was great.
These two wines are from the same producer as the Voga wine (you know, that cute glass bottle?) and are perfect for a fun aperitif. Their strawberry/limonade flavours makes them the perfect wines for a summer party, a brunch or a picnic. The bottle is also reusable, which was perfect for us because we got to carry the one we didn't finish back to our Airbnb. I highly recommend them for those who likes light, sugary and refreshing drinks.
This post was sponsored by SAQ, but I still enjoyed the wine and the time I spent drinking it with my dear friends!