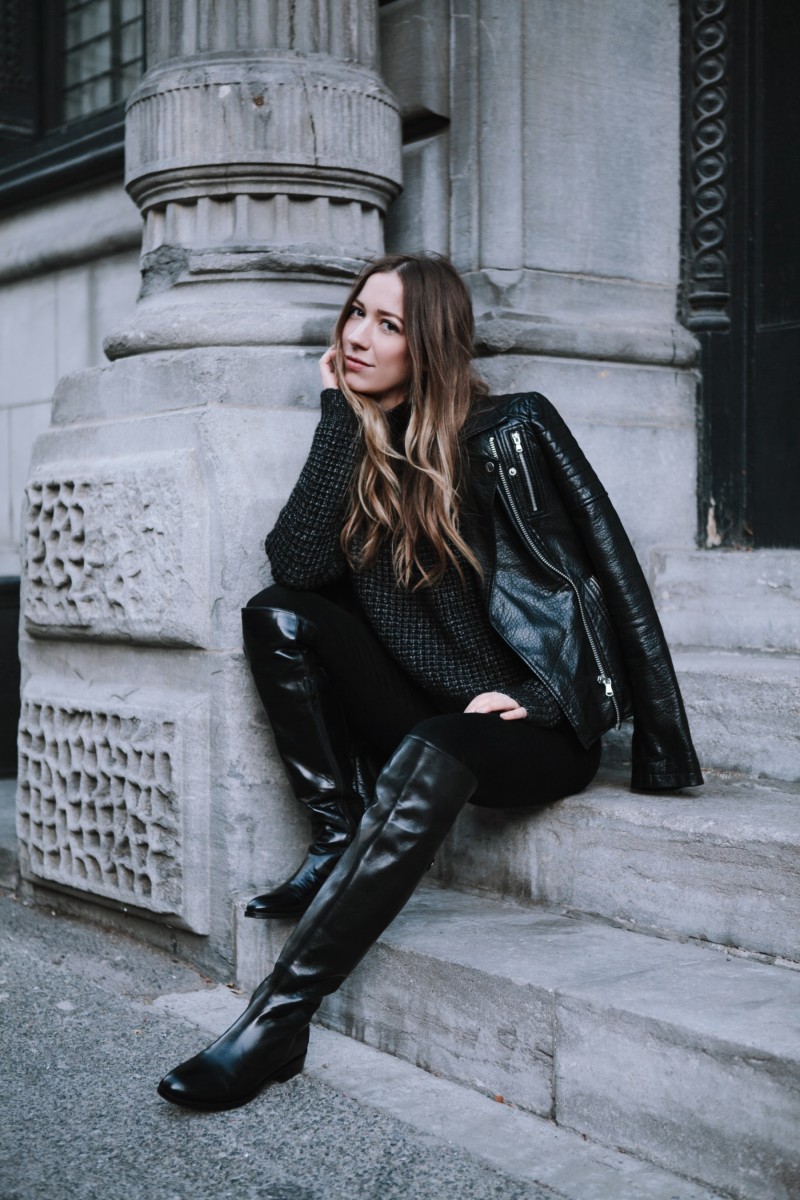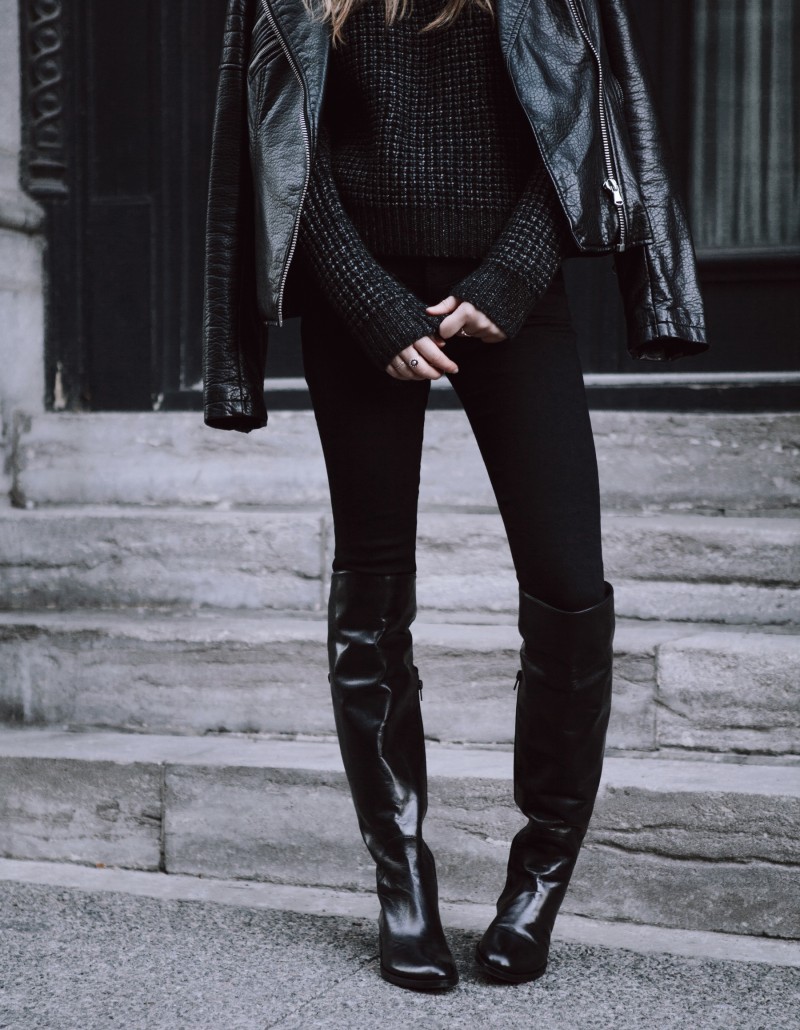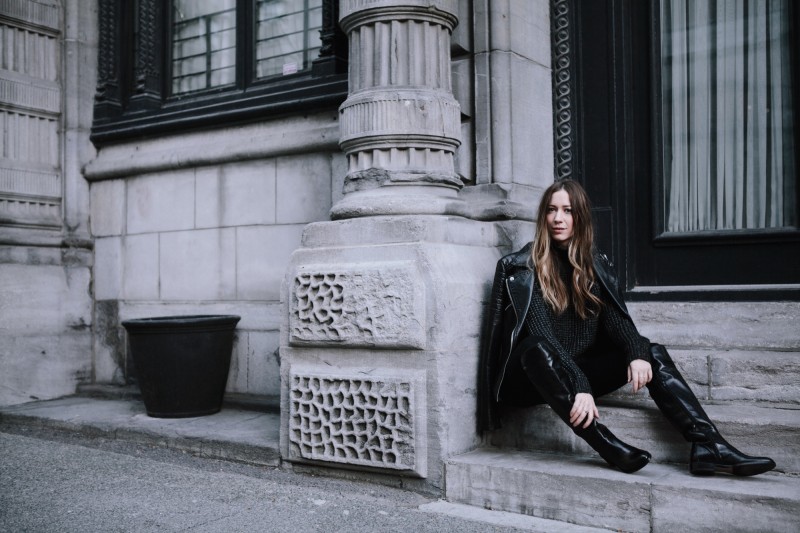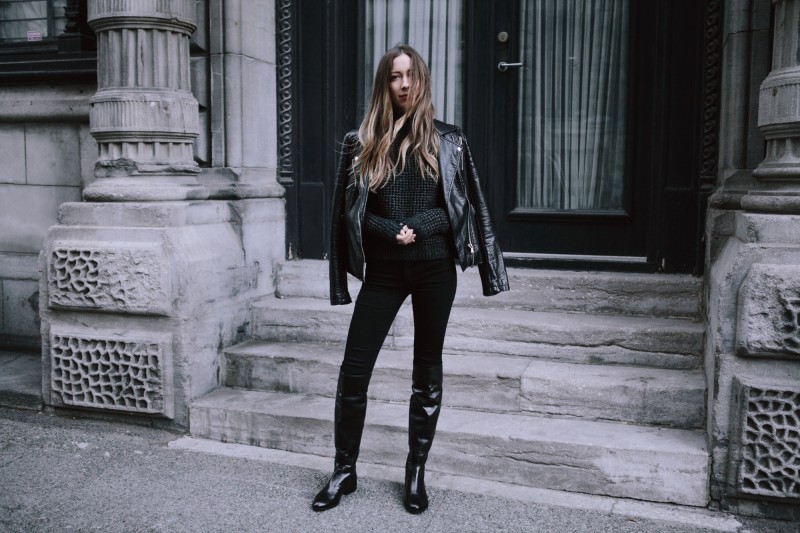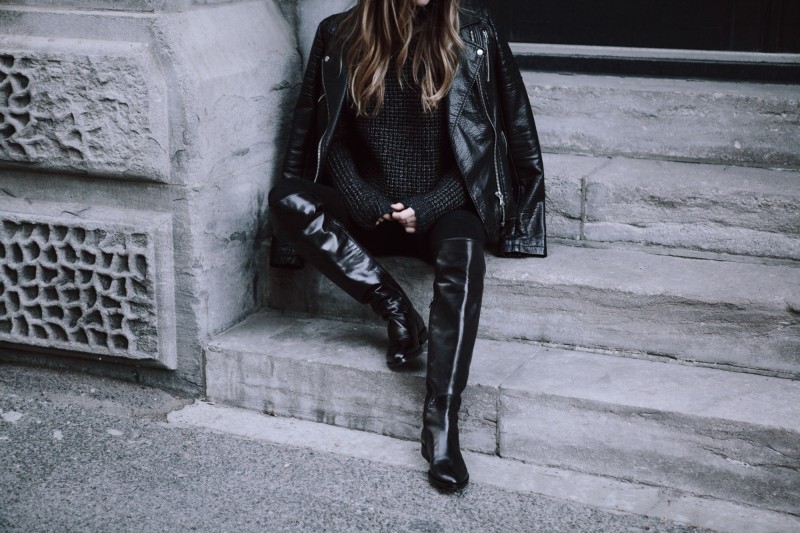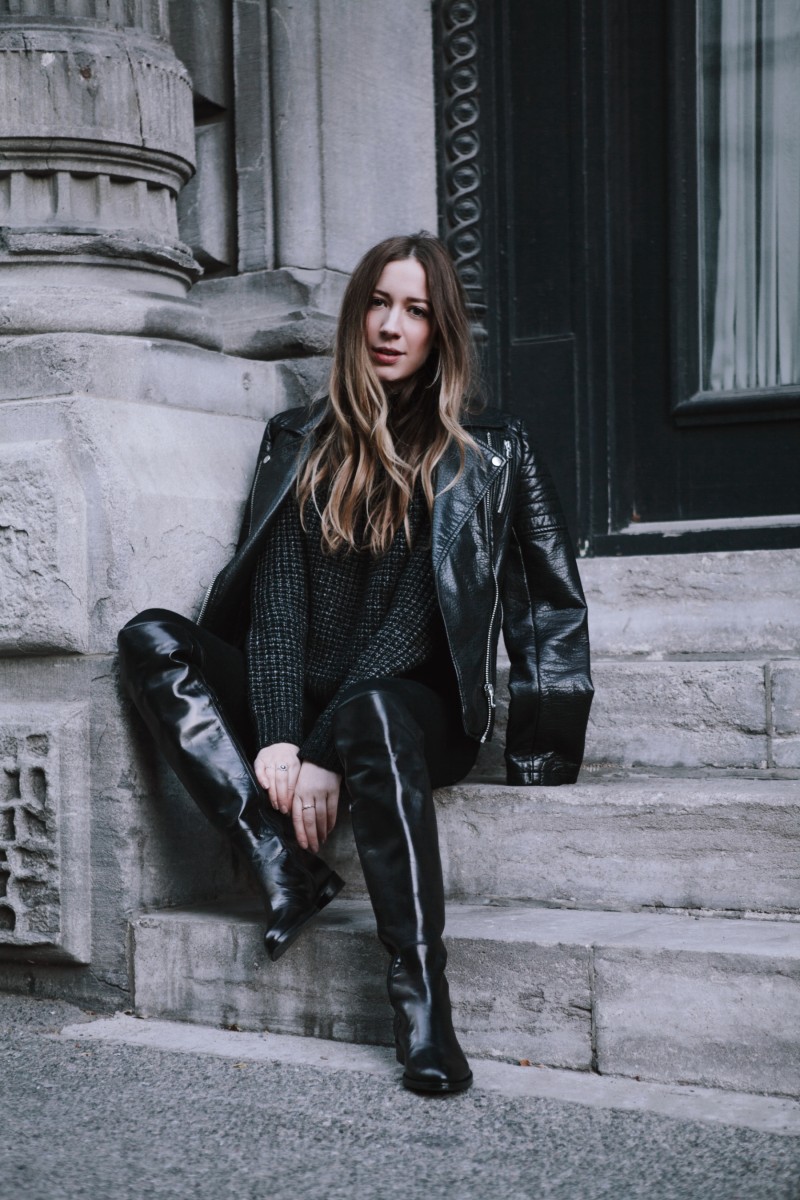 How many times have you bought a pair of boots that looked super good, looked classic and was fitting all your needs, until you decided to wear them for more than 20 minutes? Me, lots of time. Almost every fall, to be honest, and I absolutely hate it. Isn't it the meaning of boots, to be comfortable so that you can walk in them for a long time? What is going on with the world?
 I decided that this season, it was going to be different. I opted for some made in Italy boots « La Canadienne ». They don't need to be protected before you wear them, you can just run a cloth over the stains after a walk and they'll be like brand new. Also, they are super comfortable, which is a rare case for riding boots (I find so). Normally, I feel all trapped in these kinds of shoes, so I normally opt for Chelsea's, but these ones are very convenient with the zip and the small heel. Since only Canadians can understand the true meaning of a cold-rainy fall and the importance of having boots that fits your lifestyle, « La Canadienne » has a large selection of waterproof boots for the winter, which means no more soak and wet socks during any outdoor activities (worst feeling).
Usually, combining style and comfort during the colourful season is nearly impossible, but I think I will be able to achieve it with these leather boots. You know what they say, the higher the boots the better.
Level of happiness? 10/10
Outfit details: La Canadienne boots. Aritzia knit. Joe Fresh leather coat. Jane and Rye rings. Citizens of humanity jeans.
Photos : Gabrielle Robert