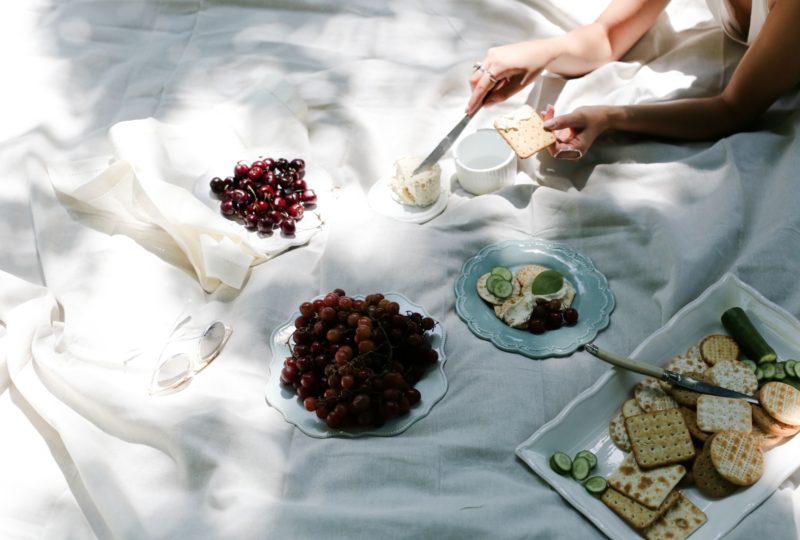 Summer, the season when we spend the majority of our time outside, eating and drinking with people we love. This season is definitely the most vibrant, spontaneous of all. We organize country escapes, weekends at the cottage and if finances are not as good as we would like them to be, we stay in the city and we hang out in parks.
Since my month of July is already looking so busy with work, my birthday, the end of my move and various exciting projects lining up, I decided to organize a chic picnic with my family in collaboration with Boursin, so we can chill together and get the most out of the hot season. Like I said a million times already on the site (here, here and here), family is very important for me and I think it is essential to cultivate what unites us. Since I don't have that many childhood friends (my parents LOVED to move), my cousins are the ones I grew up with and I still cherish the amazing relationship we have, a lot.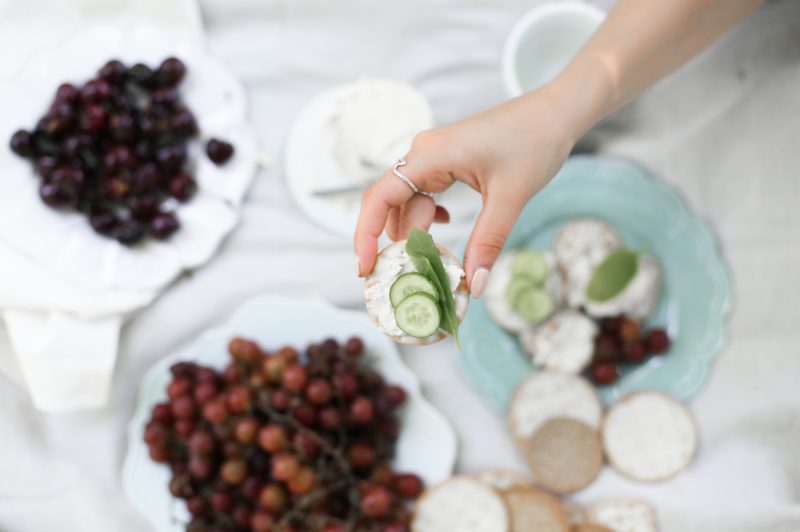 I decided to gather all of my cousins (and my brother, the only guy, poor him) to a picnic in Montreal, so we could all catch up, laugh, sing Celine Dion (a tradition) and eat lots of Boursin cheese. Speaking of, cheese plates have always been a thing in my family. When I was younger, we would usually end a copious diner with a huge plate of different cheeses, grapes and bread- so french. This year, I am reviving the tradition with an urban diner in a park.
I found this great table cloth for the occasion at a local store and a few ornaments, so that everything will be much Instagrammable (what?). The importance of a picnic is, of course, the cheese, but also the deco, reasons why I chose pastel covers and matching colour plates. I will also create a few cute drinks with fresh ingredients for us to enjoy.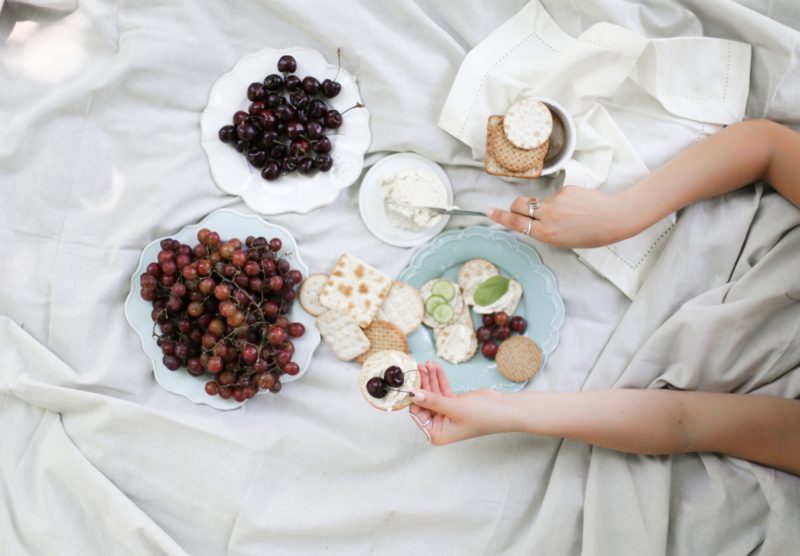 Since we already are fans of Boursin in my family, I decided to mix this creamy and unique ingredients with a few vegetables and fruits that are a little less obvious, like cherries, cucumbers and basil from my appartement. If you didn't know, Bousin is made in Canada and is now available in 7 different flavours (the Cranberries & Pepper one, yum!).
I can't wait to share with you guys the final result. In the meantime, Boursin is offering the readers of Dentelle+Fleurs not 1 but 2 yay-fun contests. Here are the details: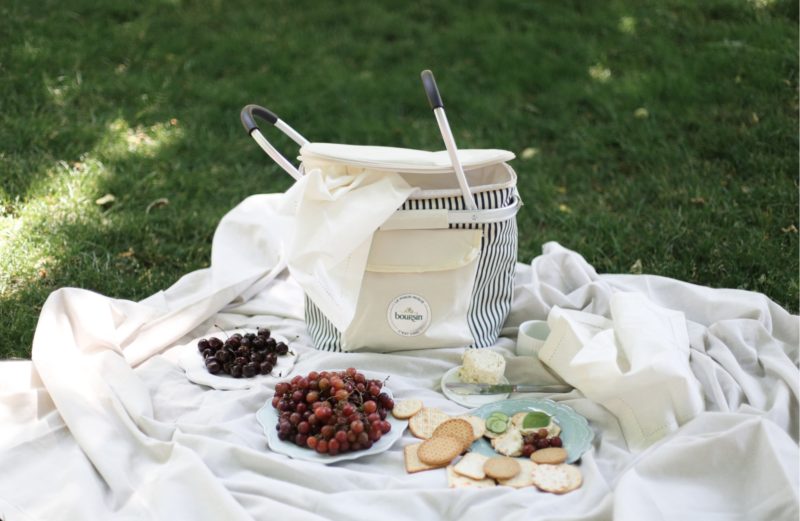 Giveaway #1 : Boursin Picnic bag
This cute little bag with definitely keep your food fresh and is very convenient to get from point A to point B for your very own picnics (I know what I am talking about, I got it too!).
To enter the contest, just mention in the comment section where you think I should do my picnic next week (which Mtl park) and why.
The contest ends July 13. Good luck!
Giveaway #2: Your very own chic picnic 
Want to be the host of a great gourmet picnic in a enchanting place this summer? You could invite 12 friends to join you for diner made by Kimberley Lallouz and party outside like you should. This picnic is worth 5000$. For all details and entering the contest, it's here.