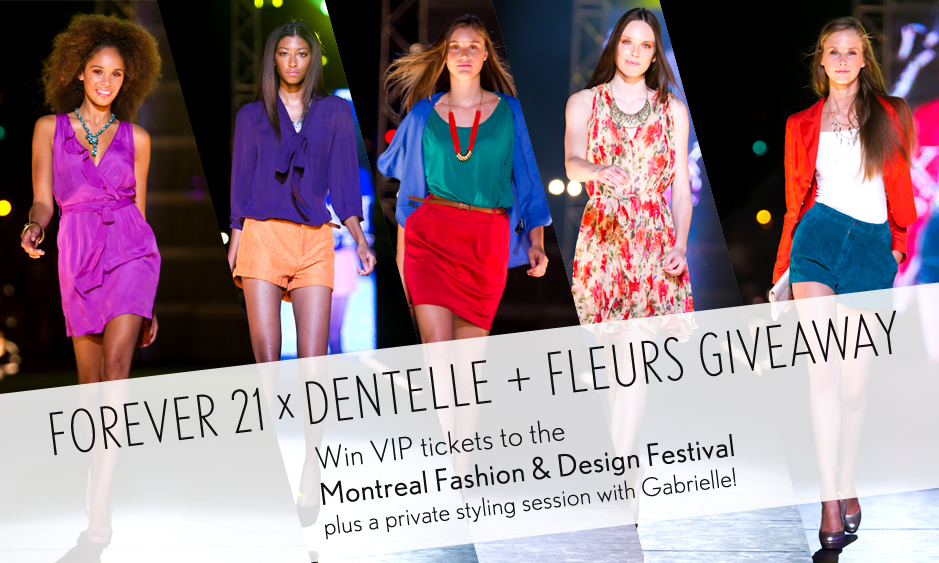 You love Forever XXI and you wish you could assist to their show at the Montreal Fashion and Design Festival? Well, don't go anywhere, just follow the steps and 2 of you guys could win:
– 2 pairs of  VIP tickets for the Montreal Fashion and Design festival (including the access to the VIP section)
– A Forever XXI 21$ gift card to spend on August 2 (lots of 21 here) at the 1255 St-Catherine west store
– A 20 minute styling session by me at the store on August 2nd between 5 to 6 p.m. (Makeoveeerrr!!) (Just kidding)
How? Well, as usual, make sure you like Dentelle&Fleurs and Forever21 on Facebook. Also, like this post and leave a comment saying what you would like to wear to the fashion show. Good luck and see you on August second for some serious shopping.