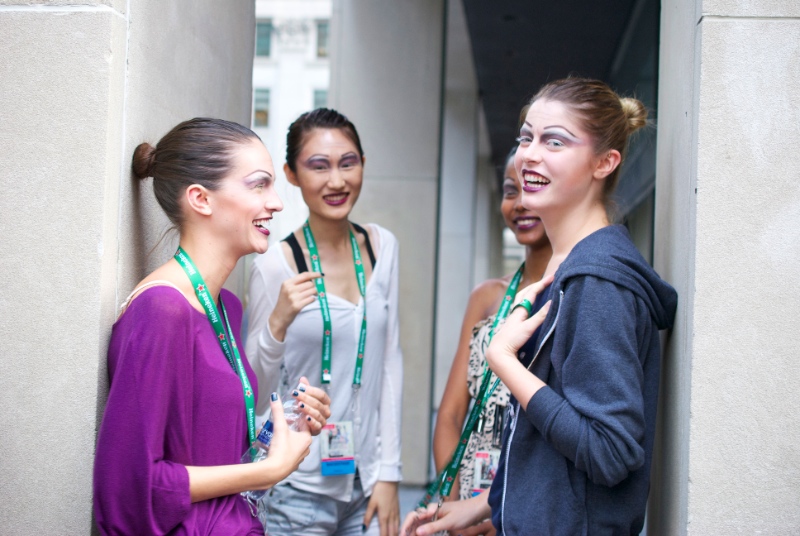 I am very happy and trilled to announce that I am the official blogger this year at Festival Mode & Design. I will be photographing the entire festival with my lens and, this won't come as a surprise, Instagram all week on Sensation Mode account (and my very own!). This affiliation means a lot to me, since I have a great souvenir of the first time I collaborated with the festival 3 years ago, when I built my very own fashion show.
This year, the festival will be quite crowded, since it now takes place at la Place des festivals (yep, same place as Festival de Jazz and Francofolies) and because it is the only big fashion event of the year (no more Montreal Fashion Week, remember?). Sensation Mode picked up a great venue, some amazing bands (*cough* my boyfriend's band *cough*) and some great talent to be featured.
I decided to make a quick list of what to see during the week, so that you don't get all lost (this list does not include music, since the bands are not announced yet):
Garance Doré Conference (August 18th). It is probably the first and last time you'll get to see the lady put up a conference and my, you do NOT want to miss this (if you do not know who Garance Doré is, please hit the google button now).
Roxane Nikki (August 20th). The way this designer plays with fabric is quite impressive. Her take on leather is a must see.
Re//Mode (August 21st). Massive Art always puts up the best soirée and this time, fashion is mixed with cinema and art.
Food trucks (August 22th at lunch). I mean, food truck, what do you want me to add?
Fashion on the rocks (August 22th). A fashion show that includes the best trends of the season while a band is playing.
The big names (Forever21, Guess, Target, Dynamite): Yes, we do know them, but it is always fun to see the clothes you normally see in window display on a real person.
The Pop Up boutique (all week). Shop you favourite Montreal brands in a fun space.
If you attend the festival (from August 20th to August 23th), Instagram what you like about it, or your outfit, and add the hashtag #fmd to be featured on their Instawall.
Also, come and say hi, I won't bite (and may even take your picture). See you there!
The pictures was taken by me 2 years ago at the festival