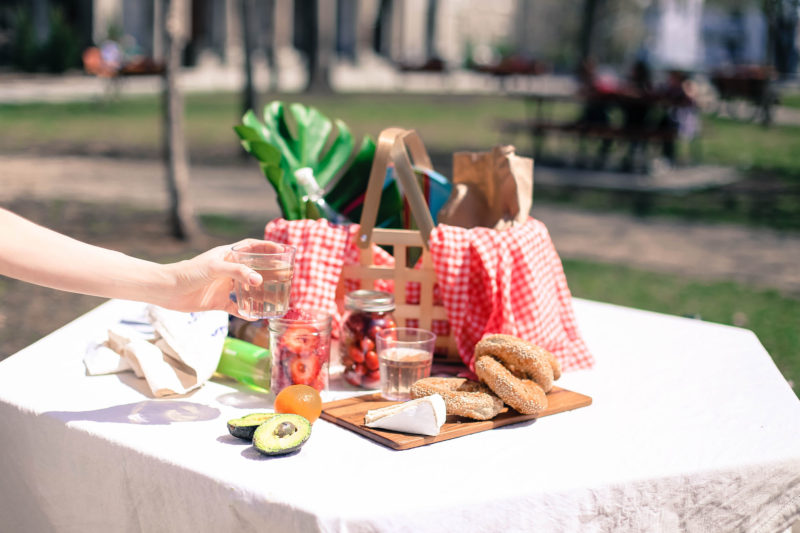 Enjoying a beautiful, well curated picnic is an art itself. The minute it is finally warm enough to hang outside for more than 10 minutes, I usually kick off Spring season by choosing healthy snacks and I bring them to the park in a basket. I, of course, pair the food with some great company, because no one should eat a picnic alone.
Usually, picnicking involves wine, beer and other booze of some sorts, but these days I am trying to be more vigilant with my intake of alcool during the week. No, I am not pregnant. No, I do not have an alcool problem. It just seems that I get much more done when I don't drink at lunch when I have a lot to get done on a particular week. I prefer to indulge on one or many glasses of wine on a Friday night, as a reward, instead of during an outdoor activity in the middle of the day. I simply cannot fonction properly if I have a beer at lunch, it gets me super sleepy or at the contrary, makes me want to get outside, run and forget about my responsibilities (hehe).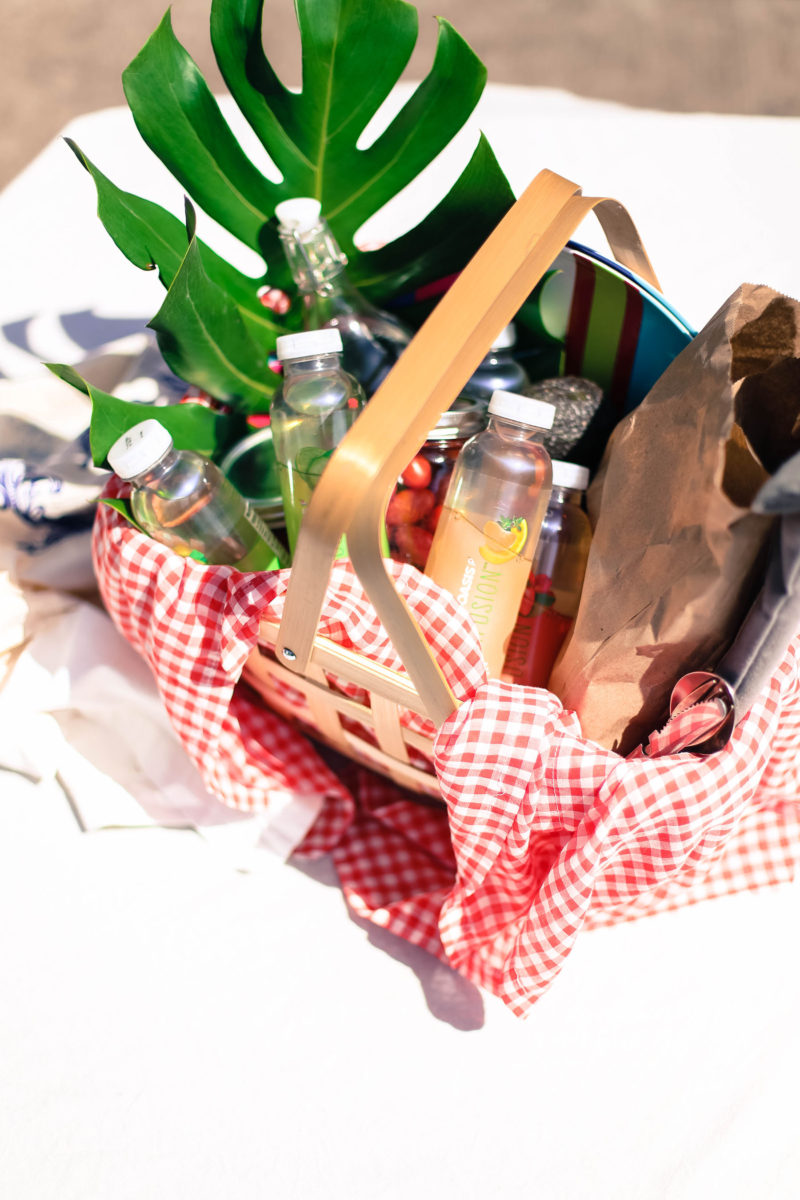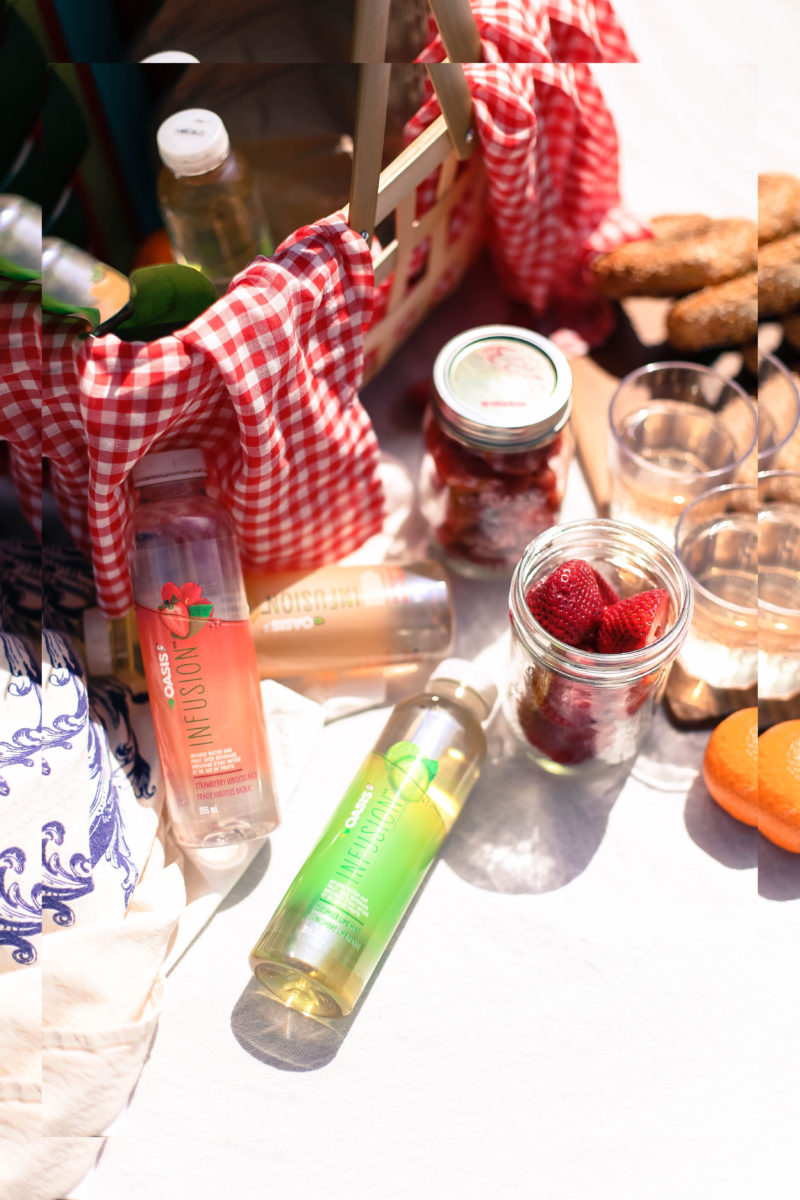 Since I was having a casual picnic with my cousin during lunch time, I decided we would opt for a more healthy, refreshing drink choice. We were also eating with her newborn, no I wanted to keep the activity light, healthy and fun. I packed a bunch of fruits, veggies and a few Oasis Infusions, the new product from the very well known juice company. These new drinks, available since March 1st, have no additional sugar and are only 50 calories per drink. Think about a refreshing water, but just better, because it is infused with simple, fresh ingredients like herbs, fresh fruits and flowers. My favorite one? The tangerine, lemon and thyme one.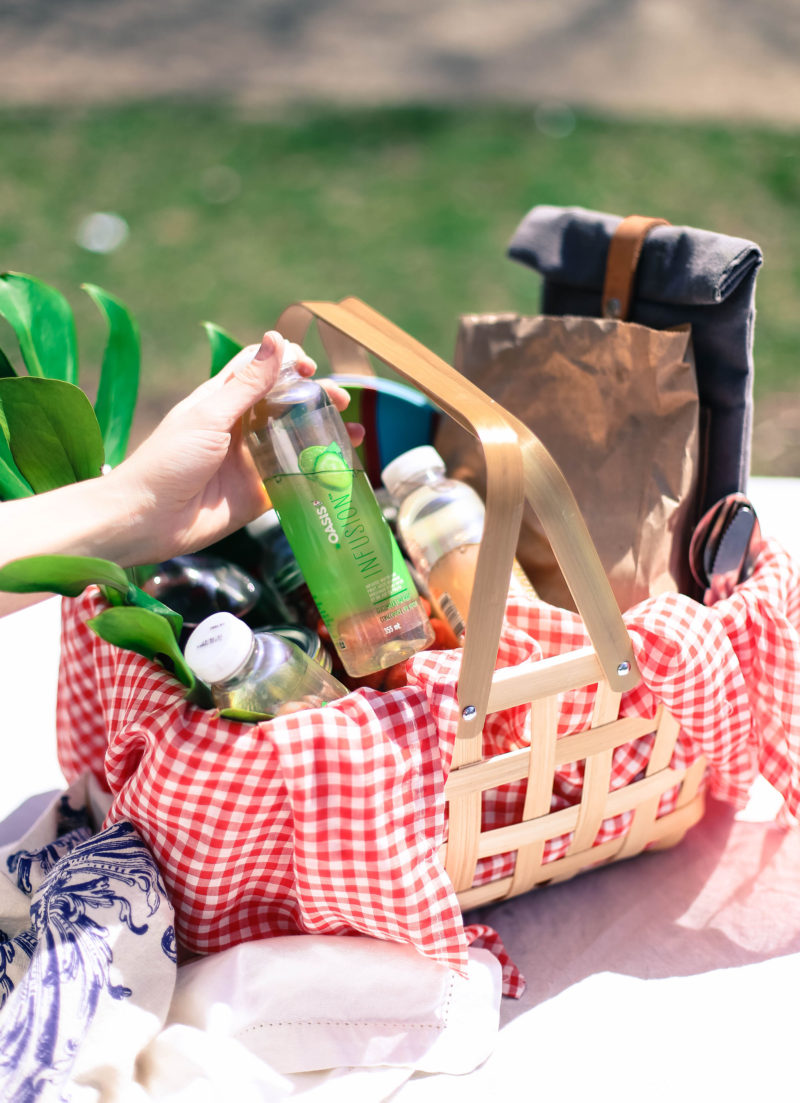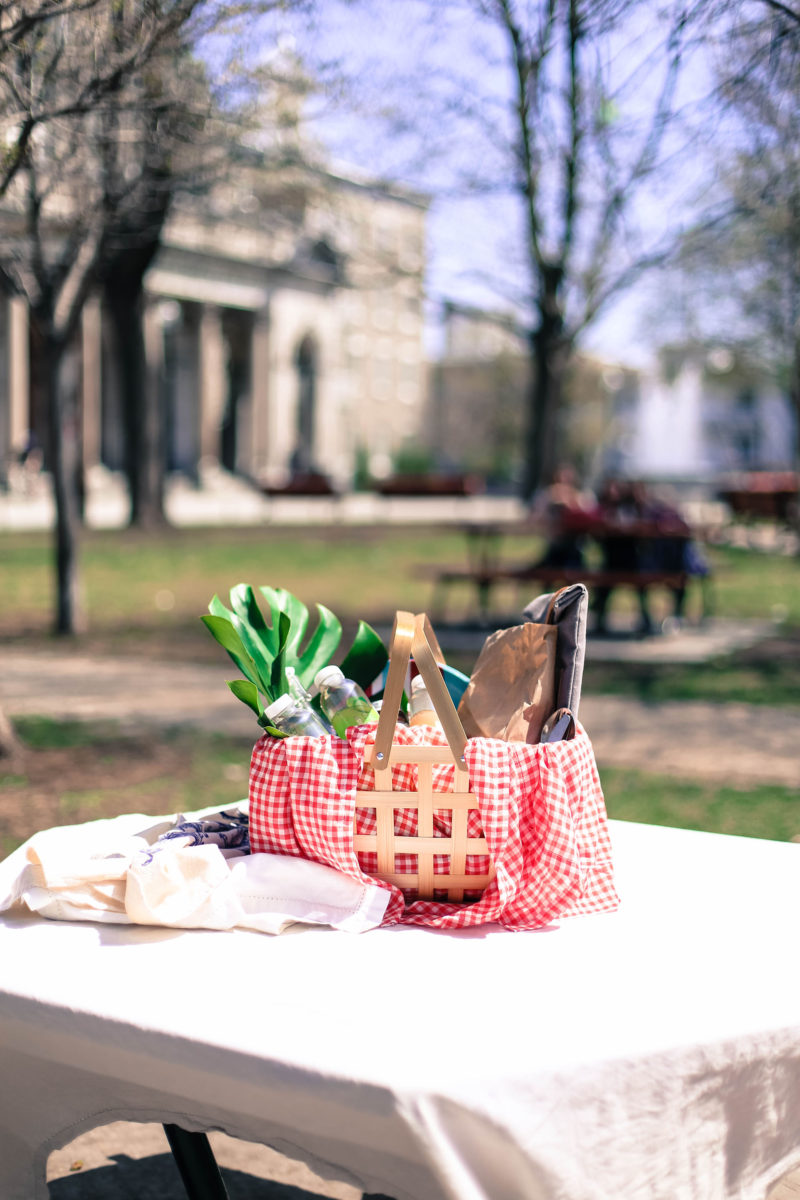 If you want to recreate this picnic on your spare time, I put together I list of what I packed so you can copy me (I won't care, I promise).
Picnic basket (from IKEA)
A tablecloth
Fairmount bagels (do not even try to tell me St-Viateurs are better. They are not).
Cherry tomatoes
Strawberries
Cheese
Smoked Salmon
Avocados
Oasis Infusion drinks
Water
Oranges
Plates and forks
A wooden board (from Avenue Coloniale)
What do you usually pack when picnicking for two? What are your favorite drinks for the occasion?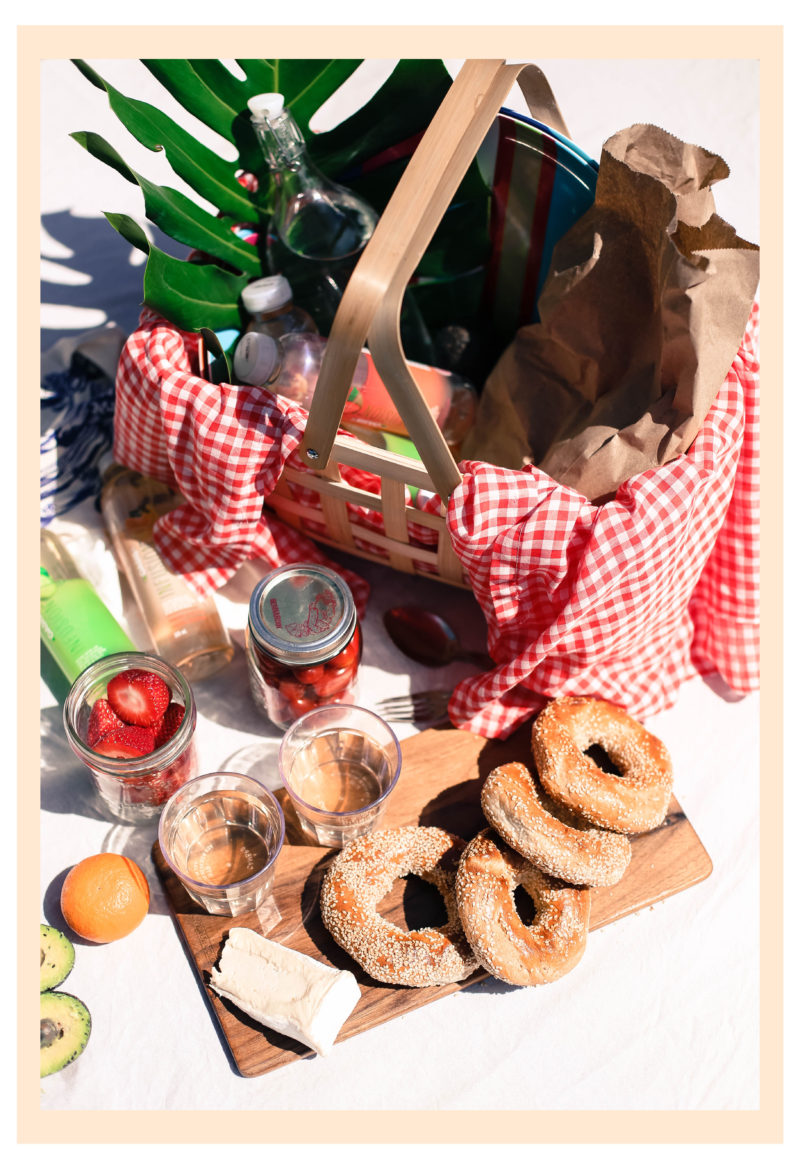 *This post was sponsored by Oasis but all opinions are mine