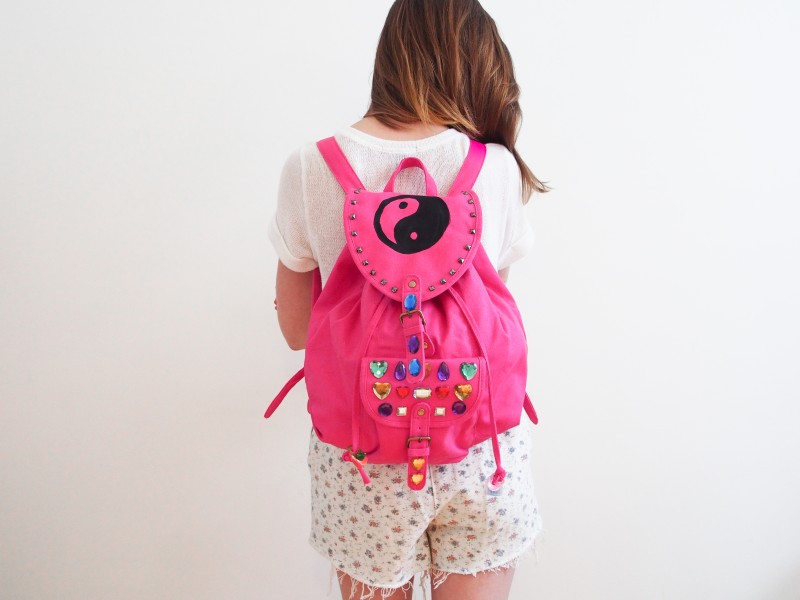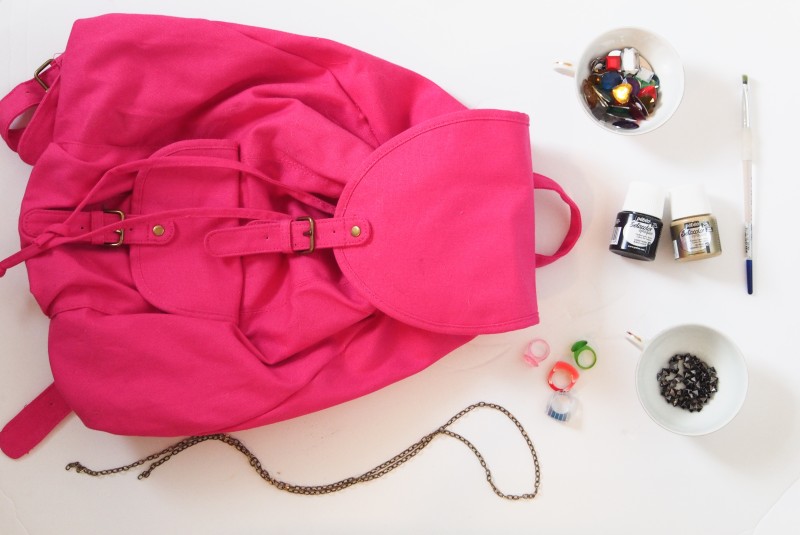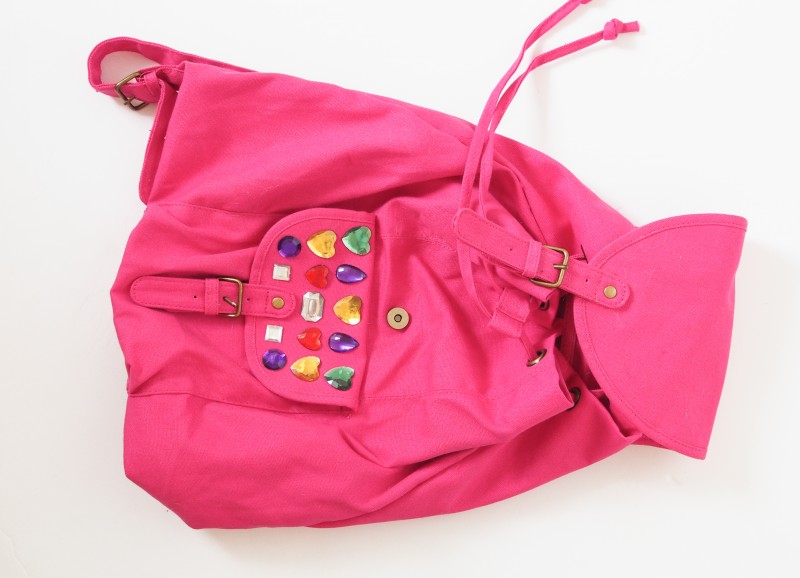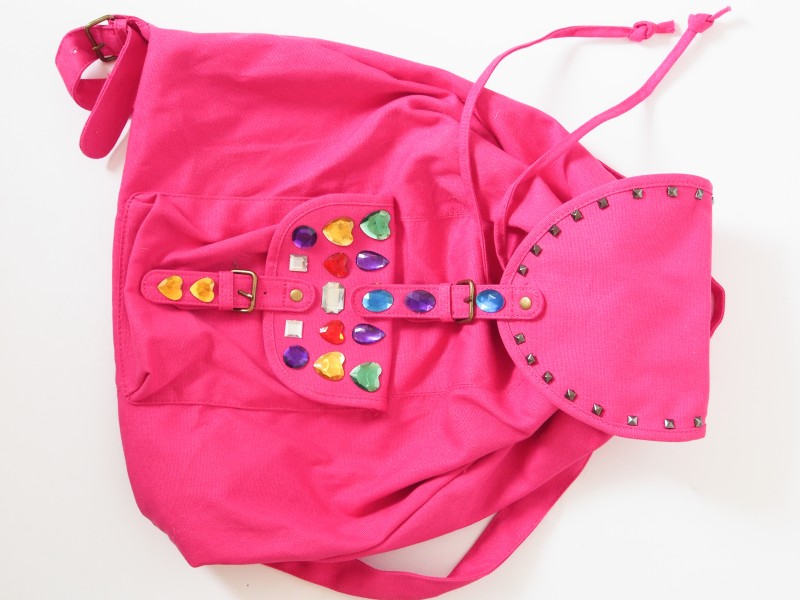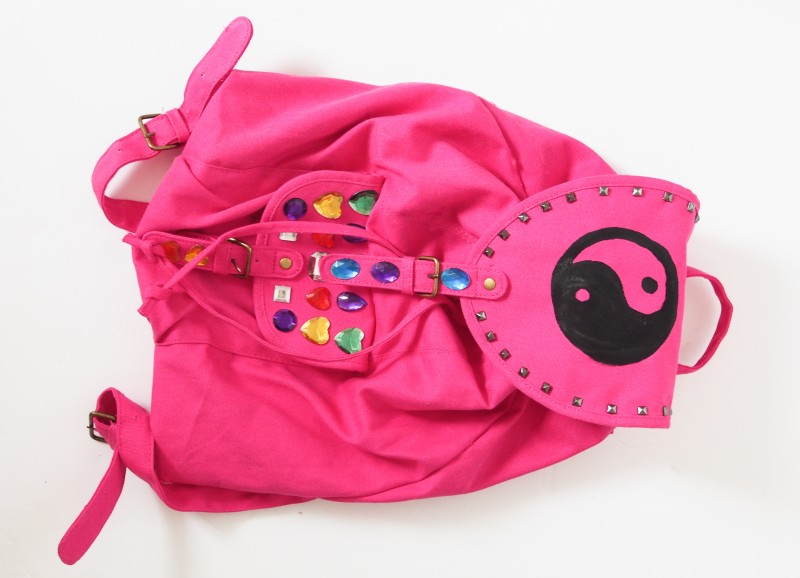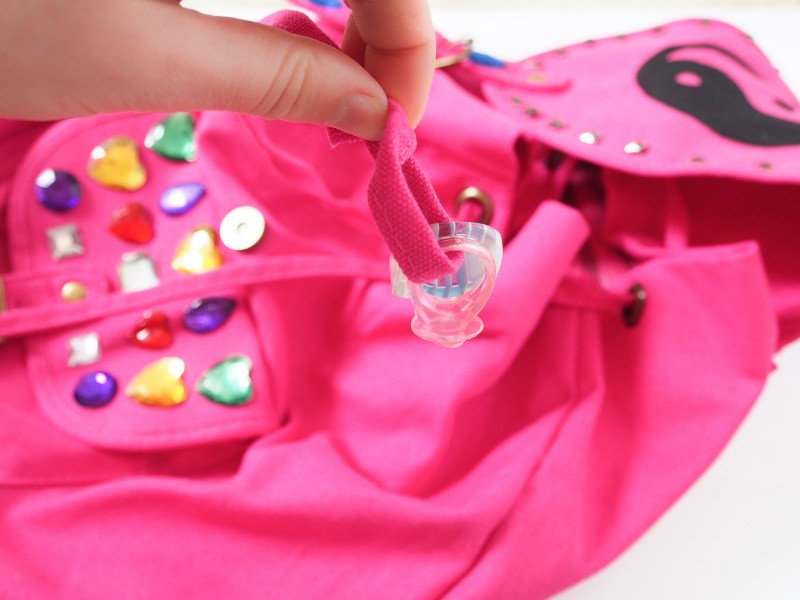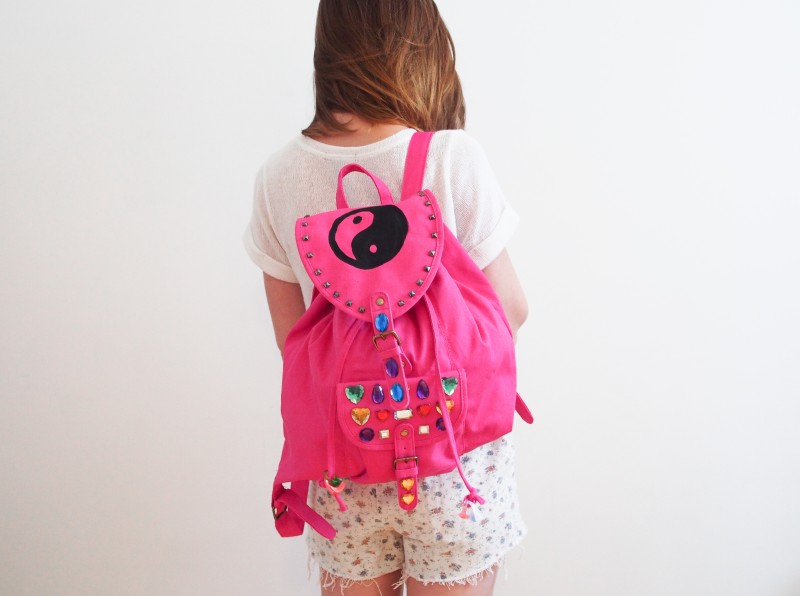 Forever21 backpack and t-shirt. Vintage shorts.
I teamed up again with Forever21 to teach you how to create a fun and practical festival DIY, because 1) their festival collection is now in store  2) I am a gal that enjoys going to any music concert  3) 90s are back and I love it. I decided to go for a 90s inspired backpack since it is THE piece you absolutely need when you attend a day of music concerts. 1,2,3, Get crafty!
Step 1: Buy a F21 backpack and use any craft material you have at home. I went for "jewels", paint, studs and my very old 90's rings.
Step 2: Add jewels and studs all over your backpack. This is not a case of "less is more".
Step 3: Paint any 90s inspired form on your backpack. Yin Yang was my #1 choice.
Step 4: Add the rings at the tip of the cordon.
Put your best festival shorts to complete your outfit and voilà! You are ready to attend Gov Ball, Osheaga, Canadian music week and many more!