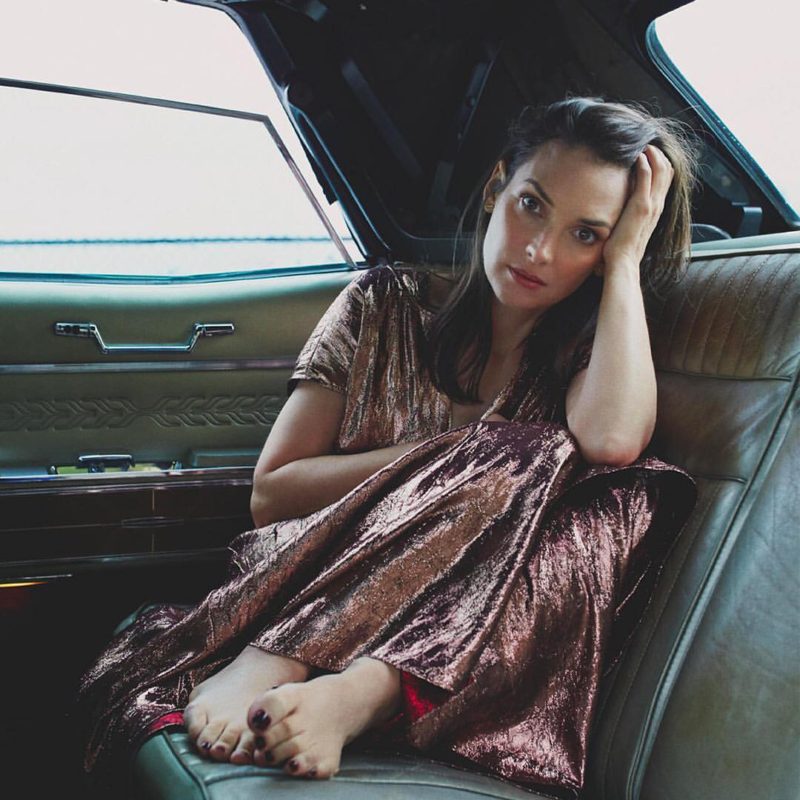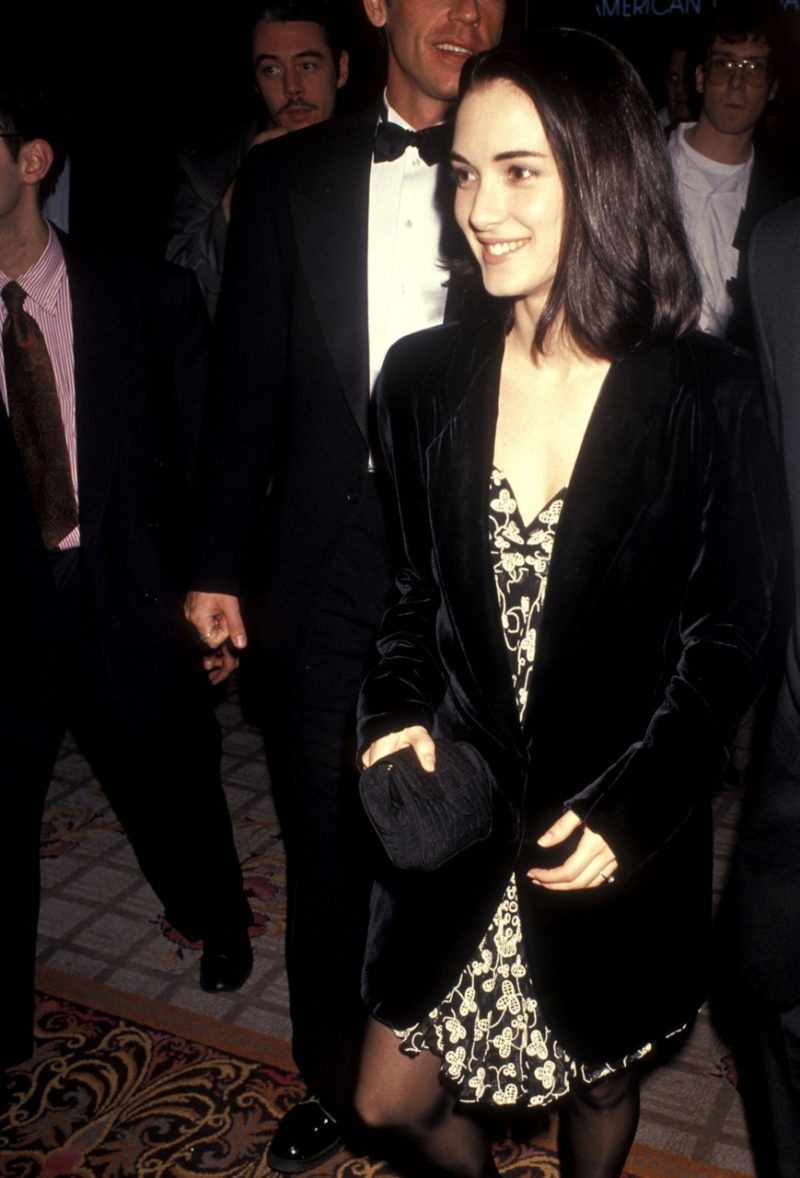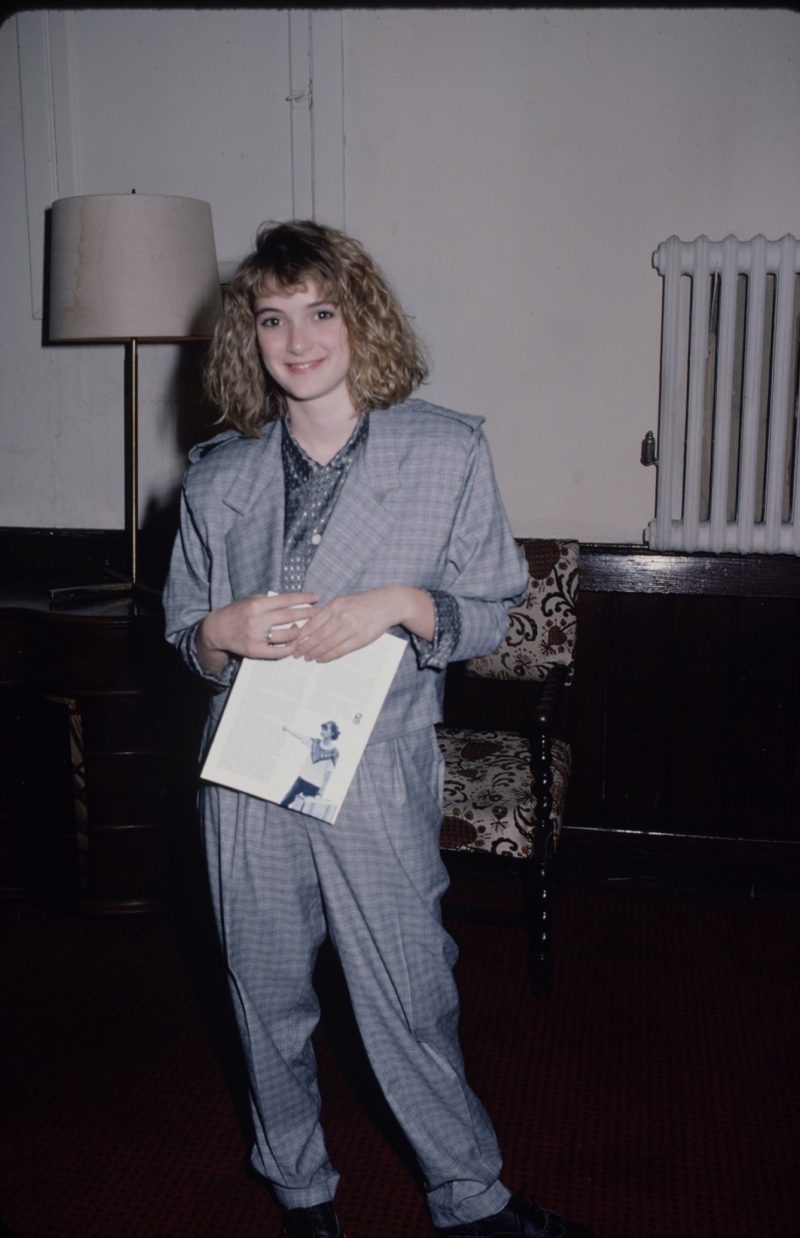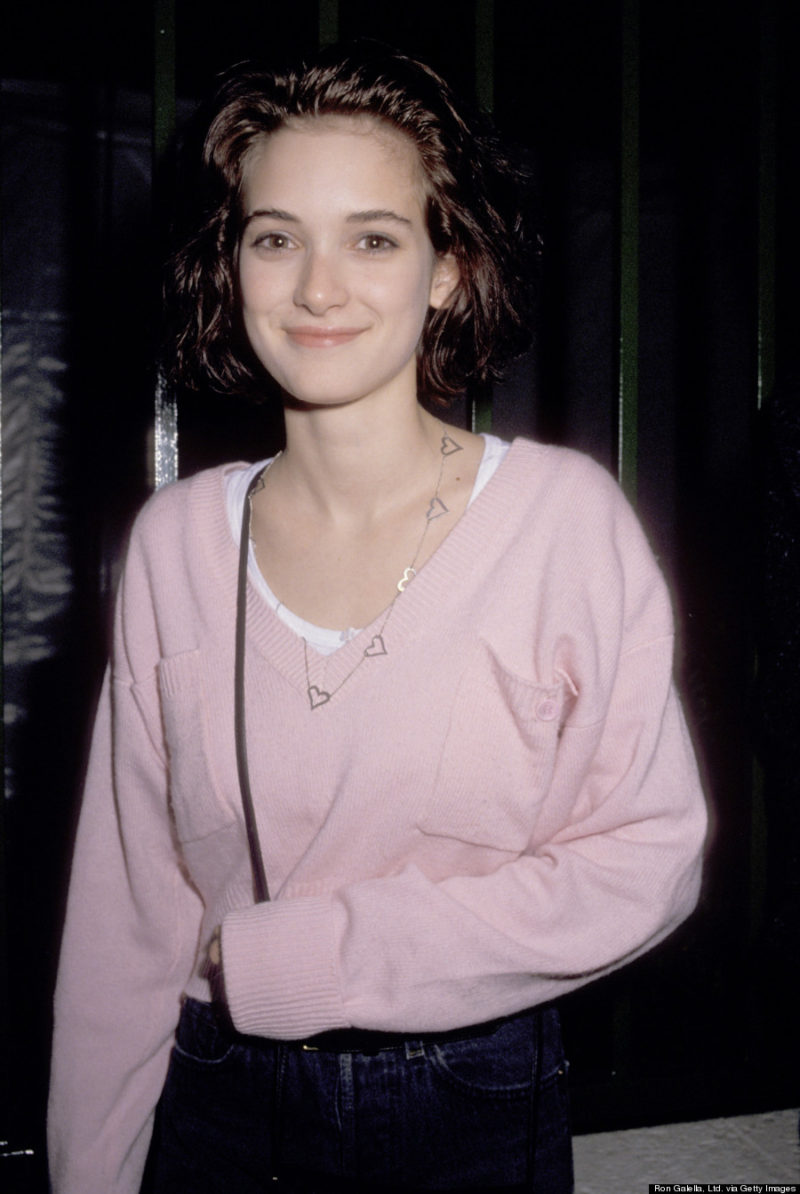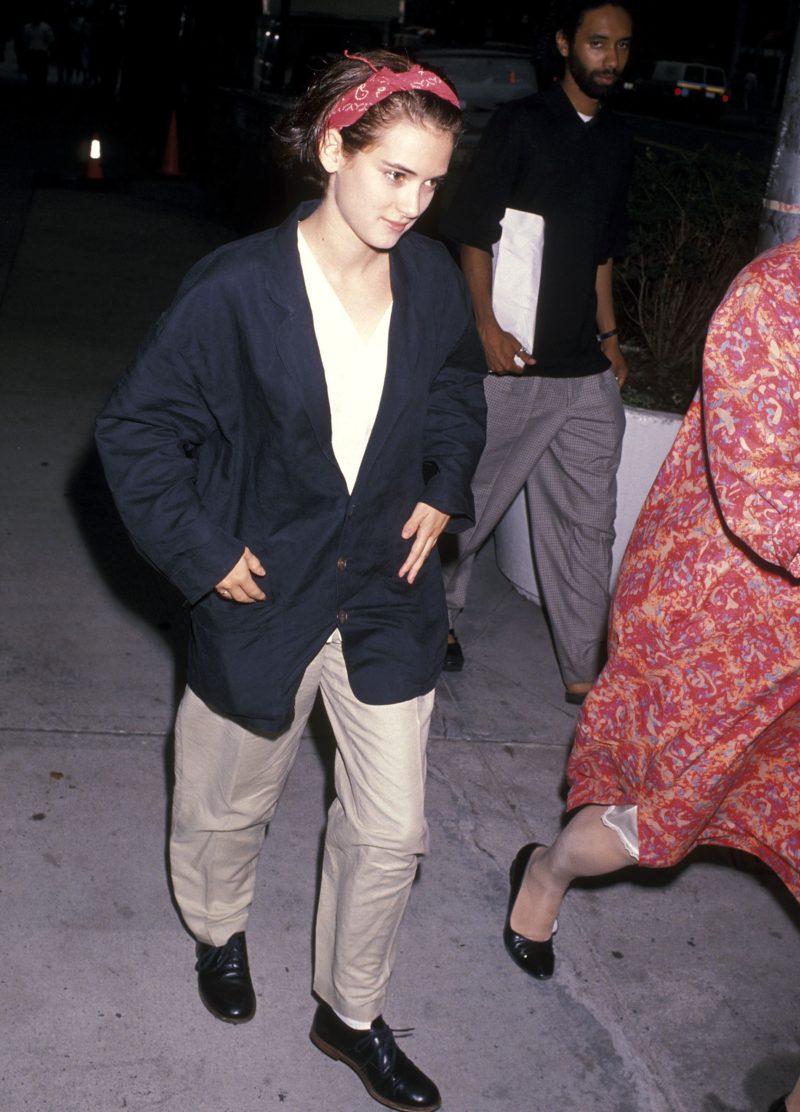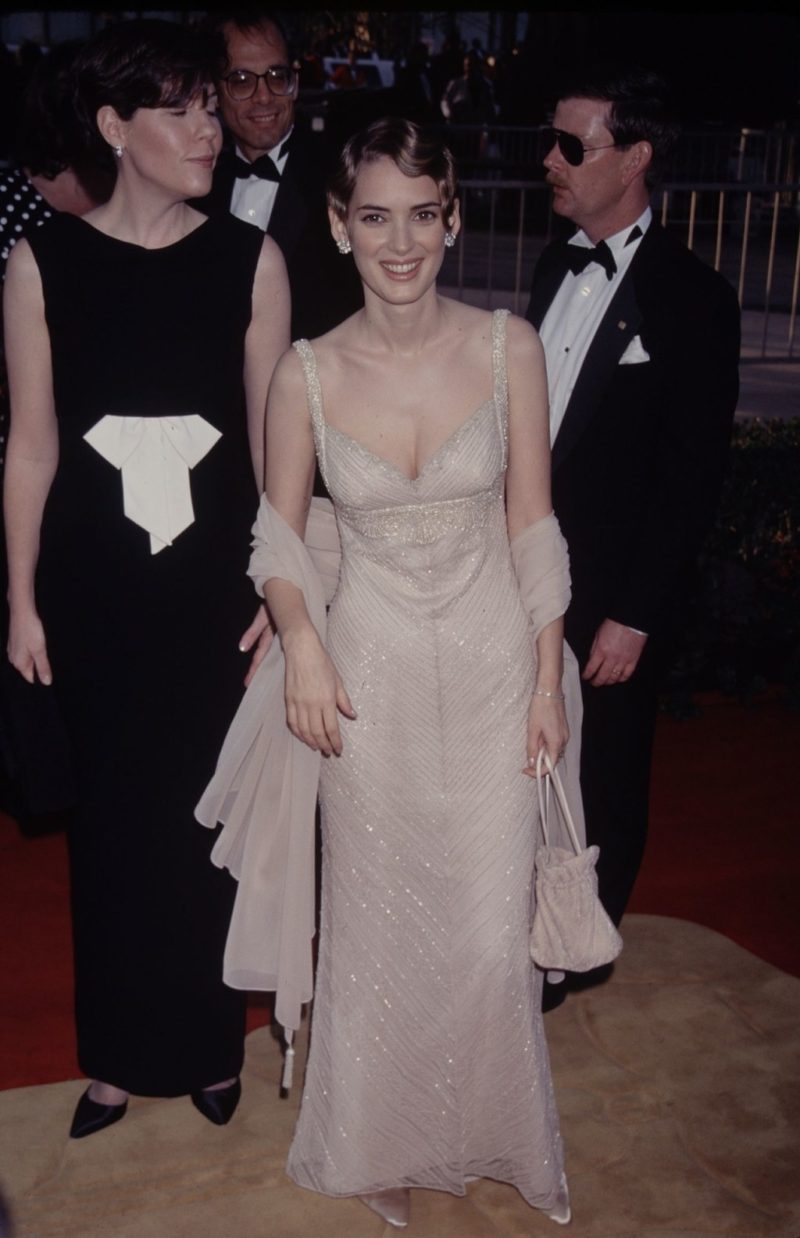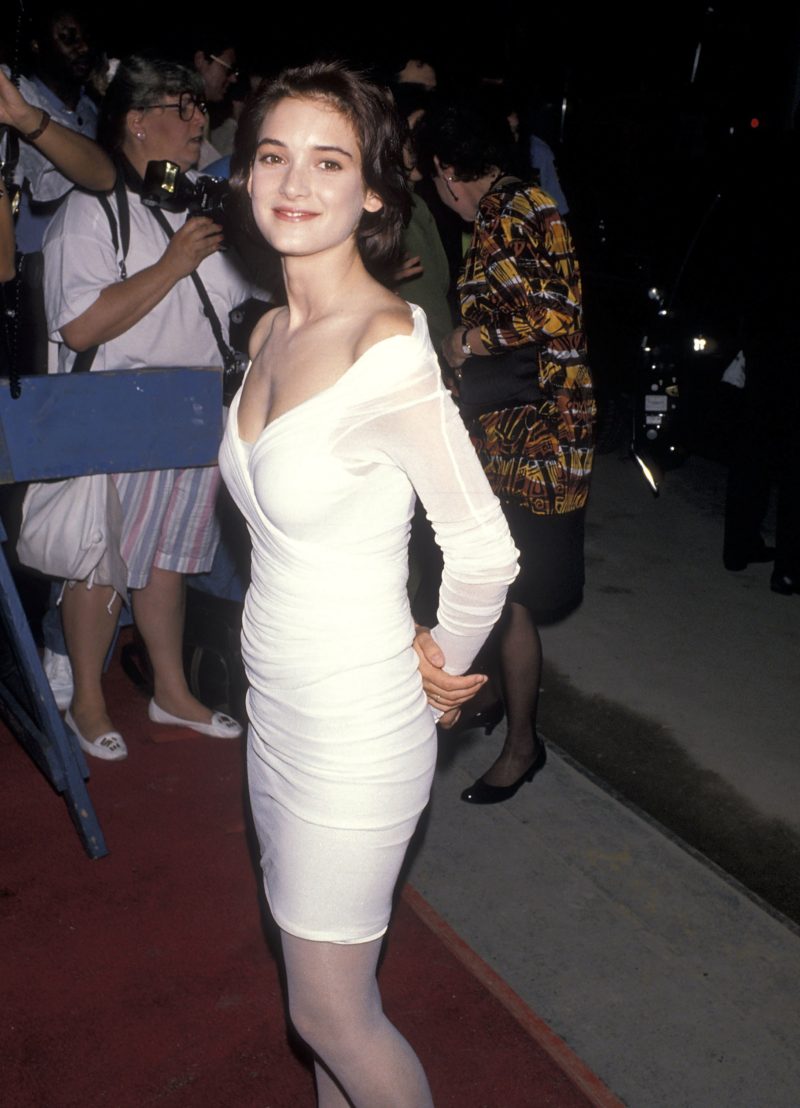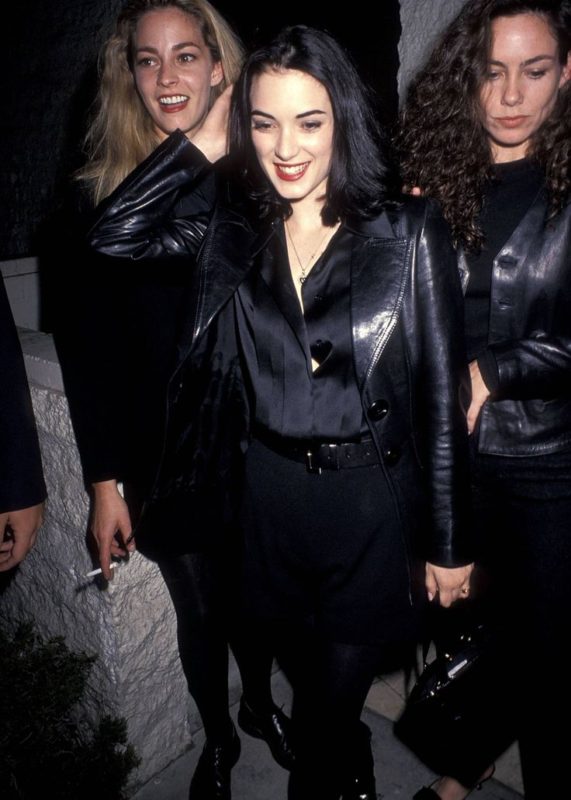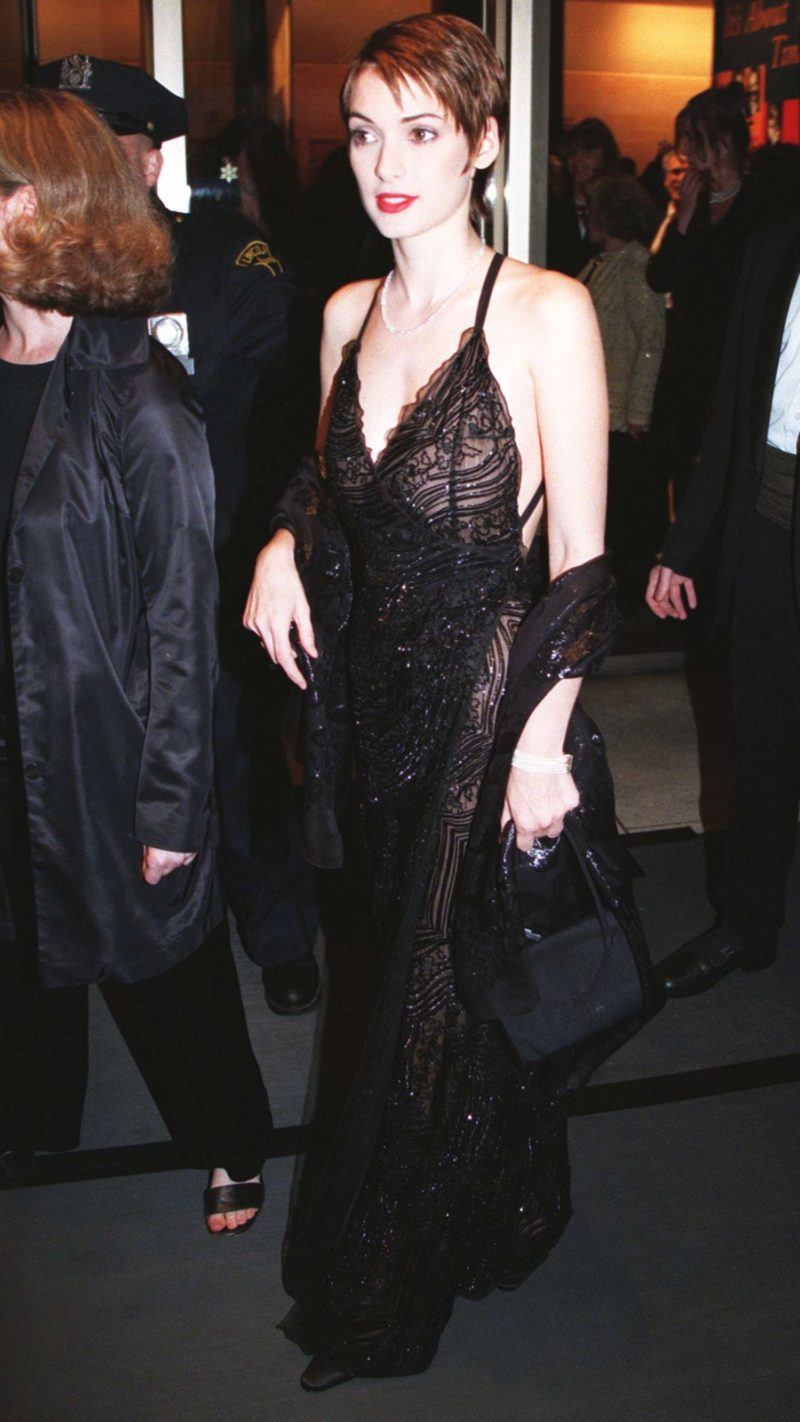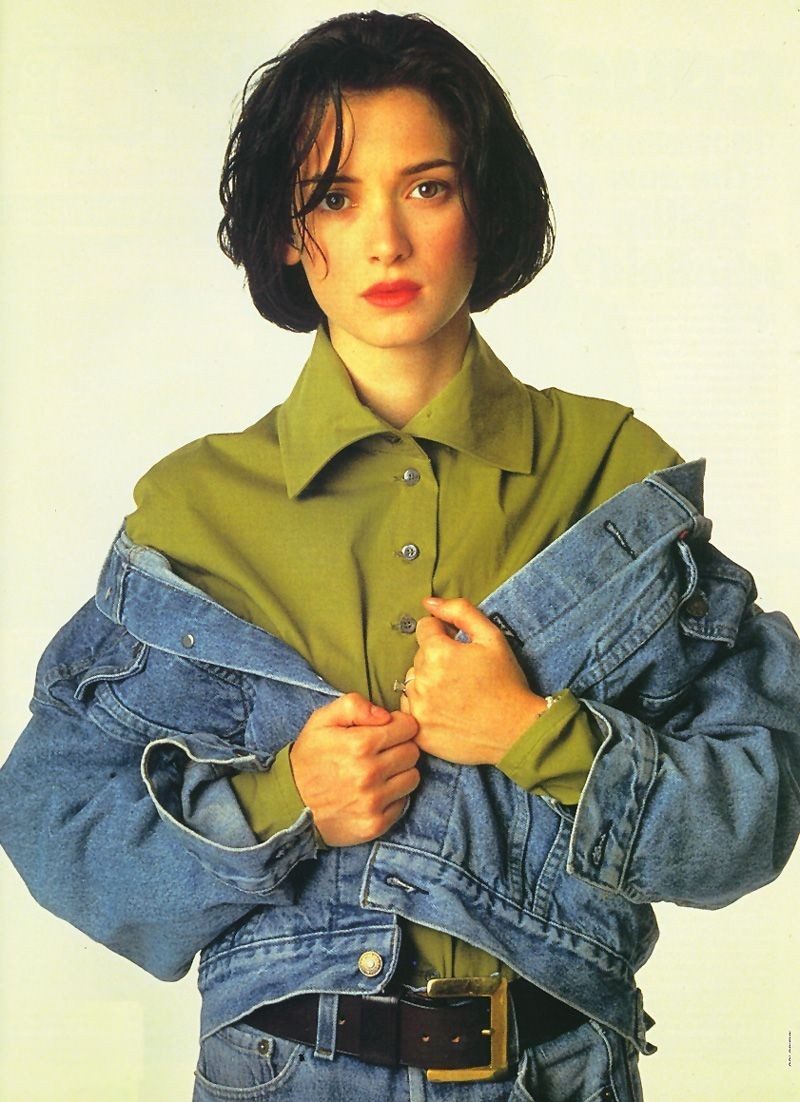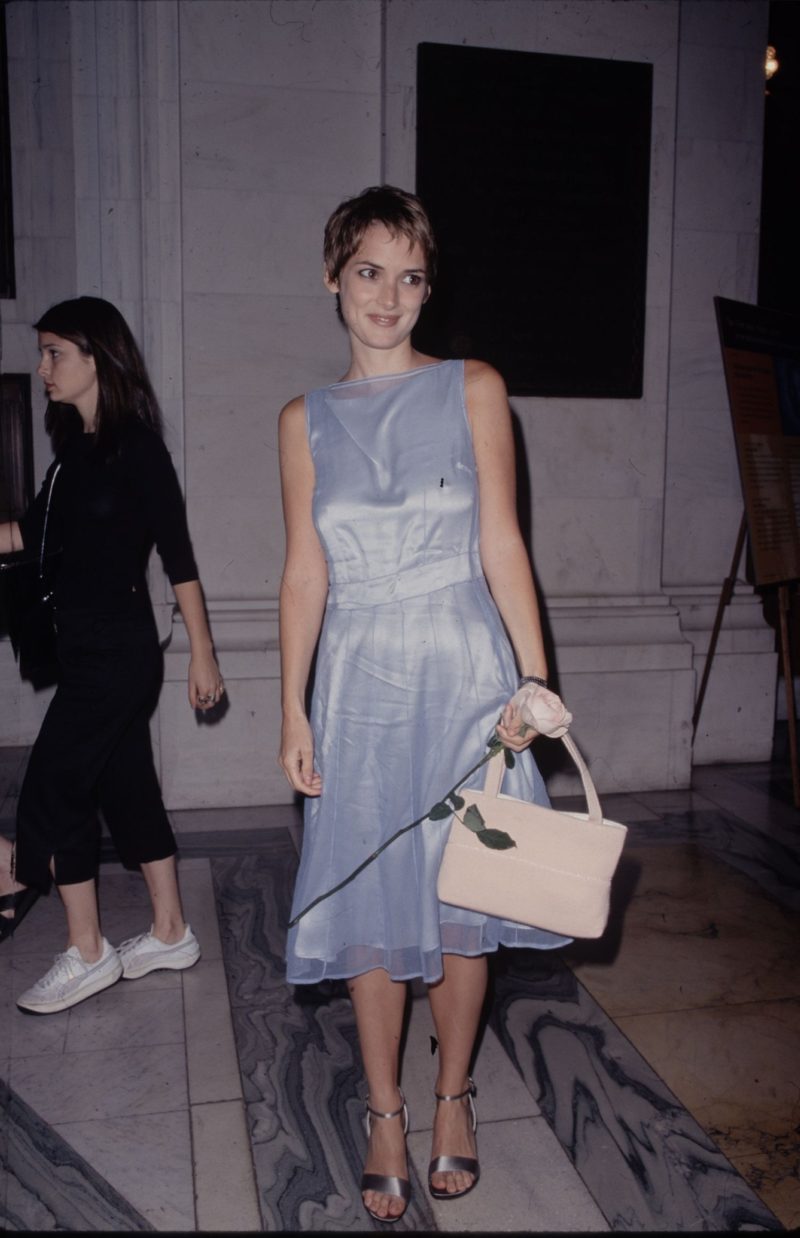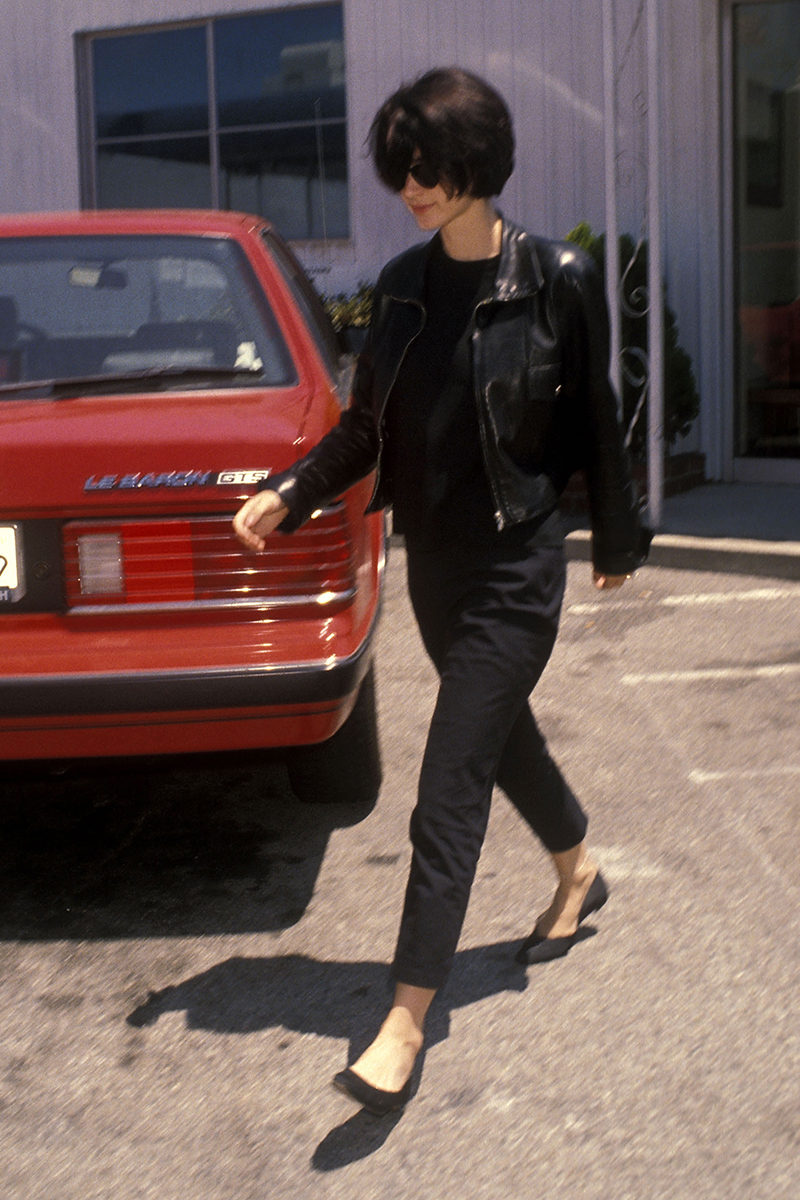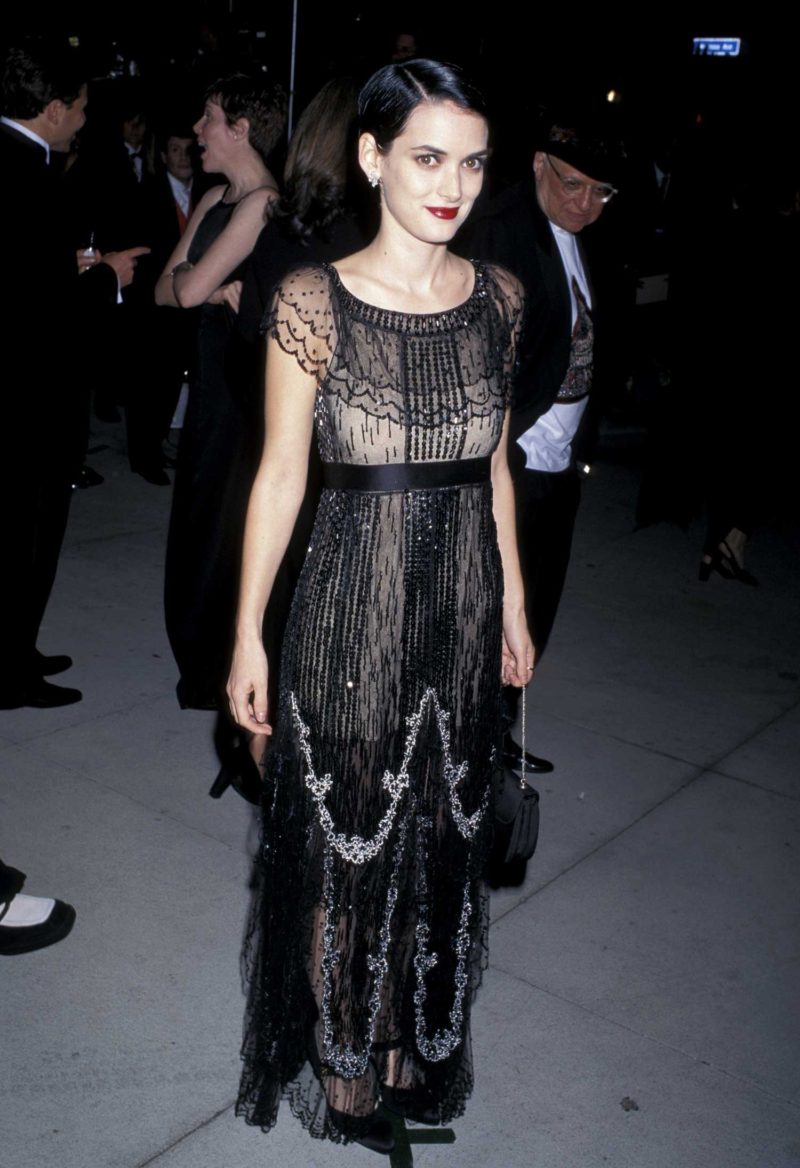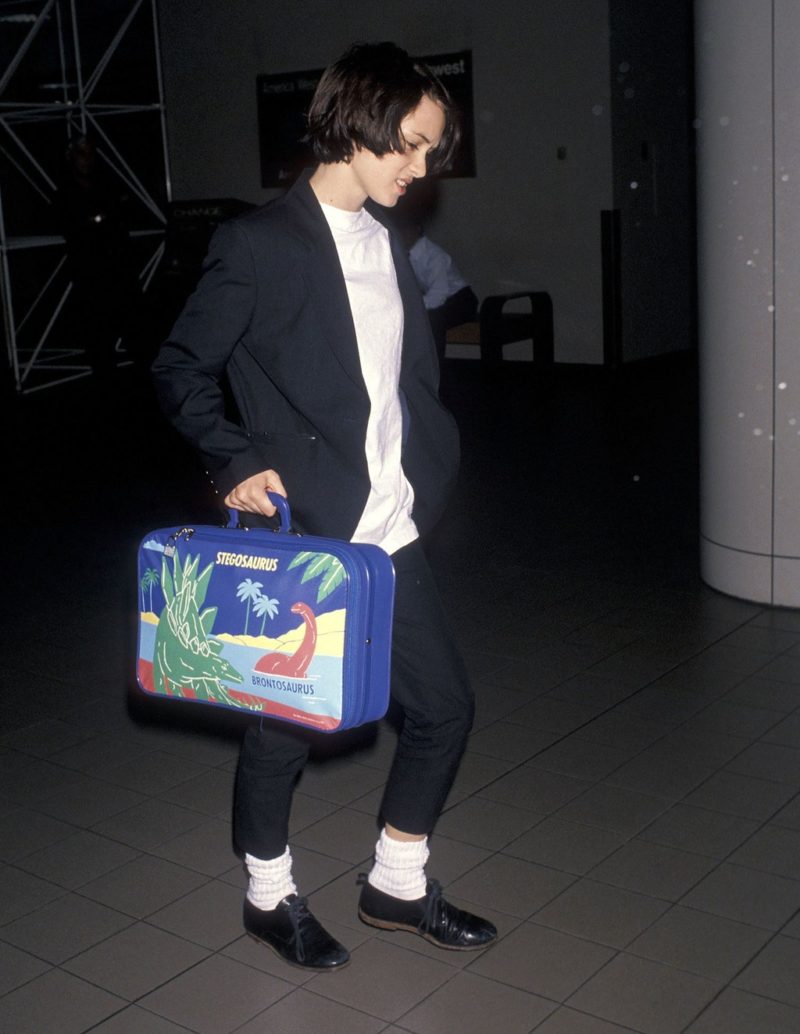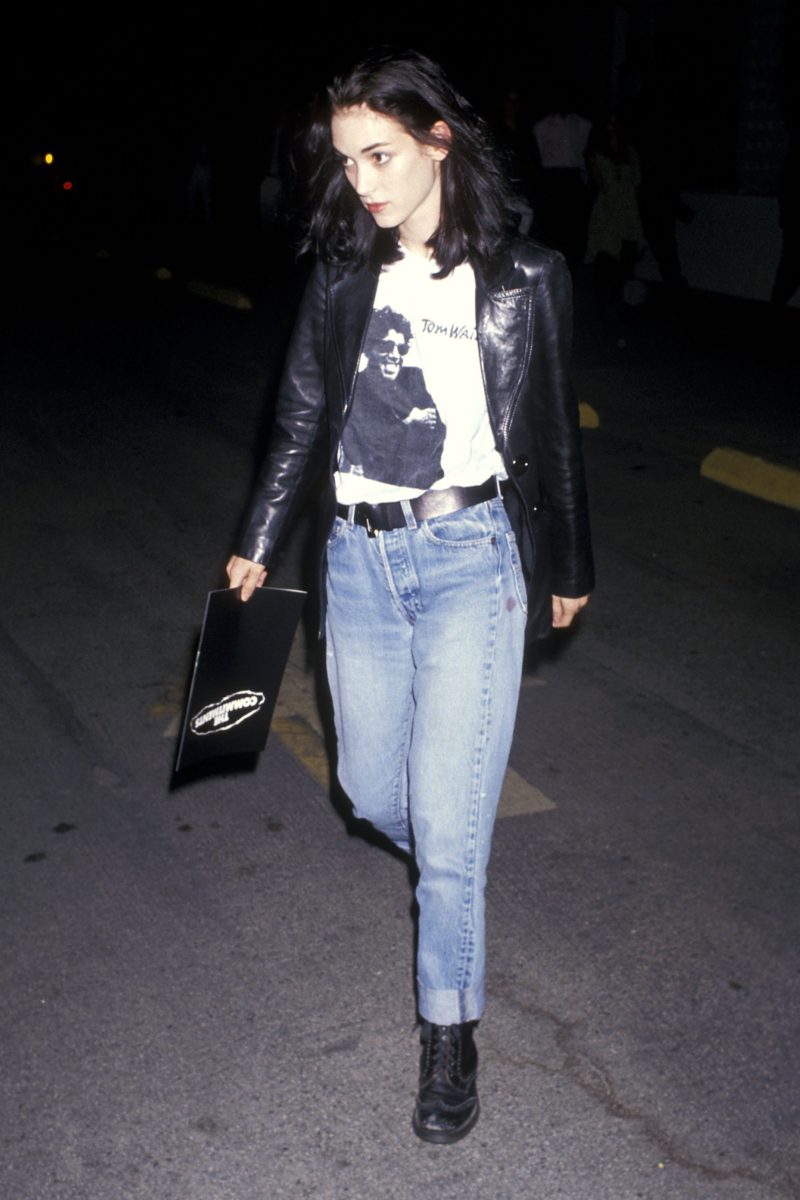 How can we not get inspired by Winona Ryder's iconic grunge look from the 90's? This gal is the icon of a generation. From the sleek leather jacket and quirky accessories such as a toddler's dinosaur suitcase, the talented actress knew how to make a real fashion statement. Her chic badass looks surely swoon many on both streets and red carpets. She can rock menswear like no tomorrow and her style is definitely the epitome of effortless fashion.
An obvious bonus point to that dinosaur suitcase and for the oversize velvet cardigan in the second picture.
Let's also not forget about the signature pixie cut throughout all these years. Iconic. Plus who doesn't want to date Johnny Depp?