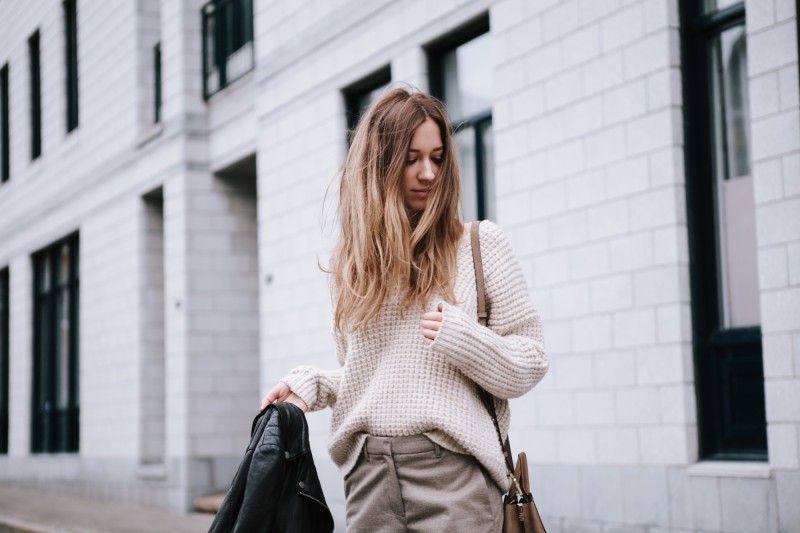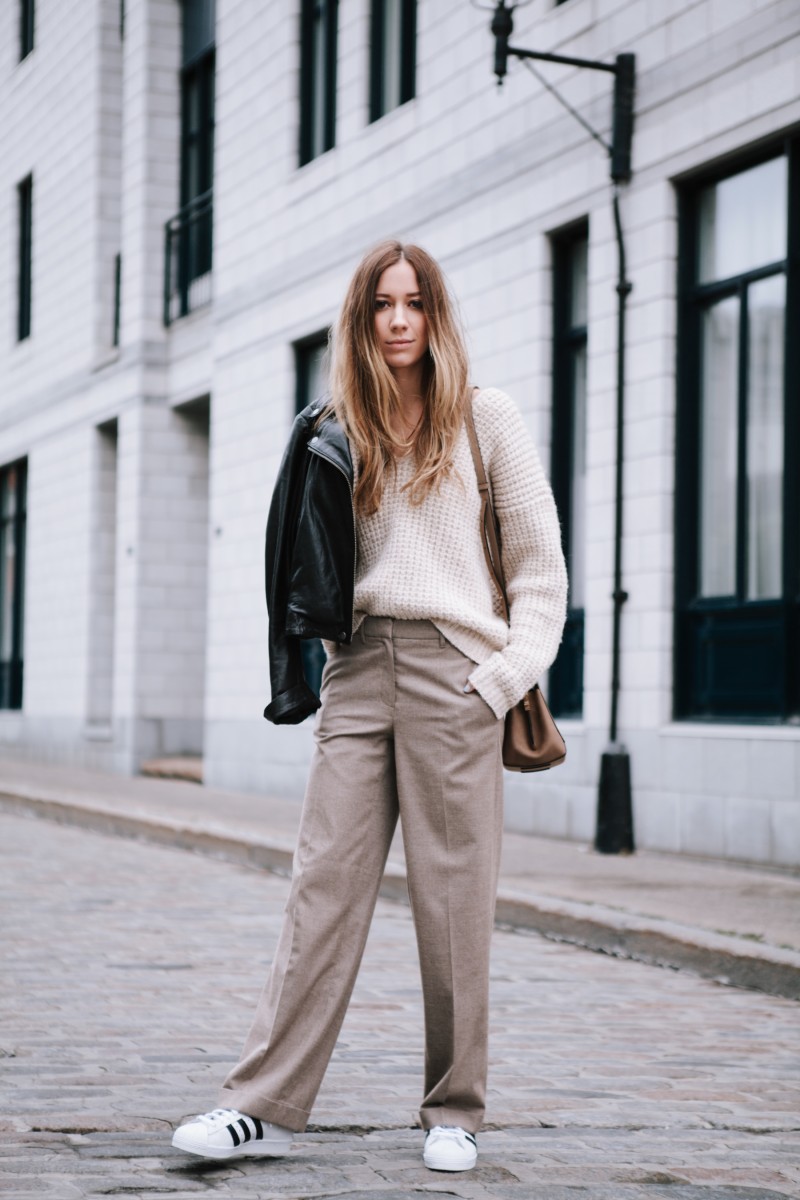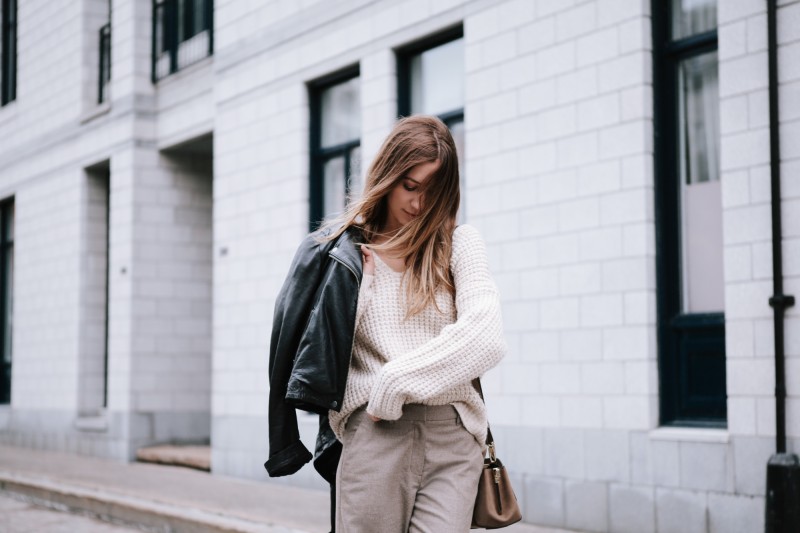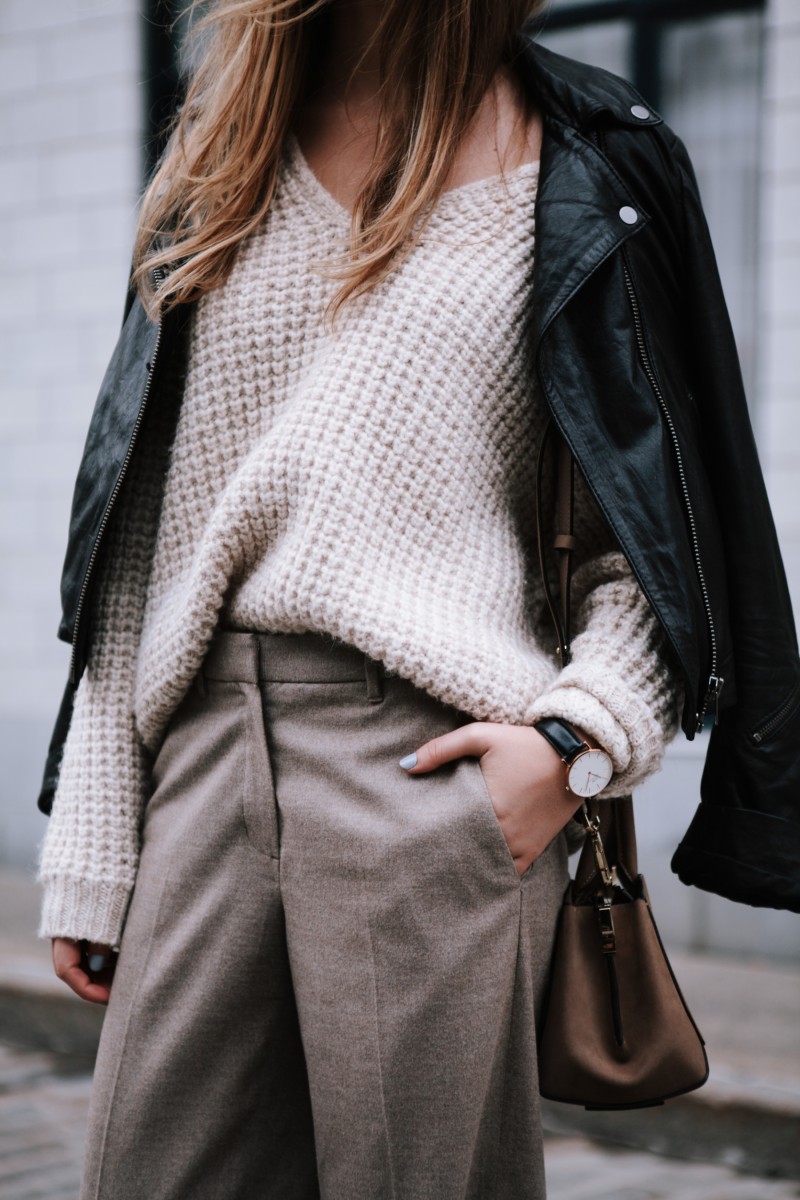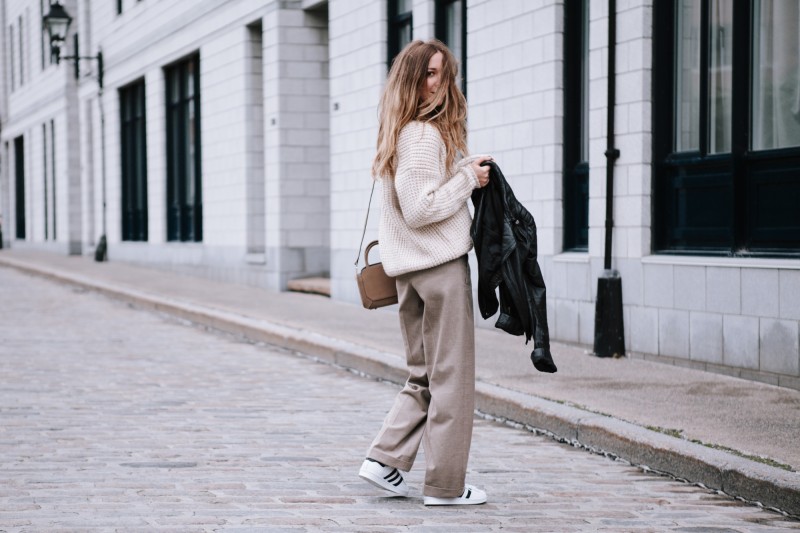 This beige sweater-pants combination officially marks the end of sexy season. No more bare legs, no more cute tops that show a little skin, no more heels (have I ever worn heels this summer? Prob not).
You know I am exaggerating (I always do), but still, those large beige pants are definitely not the most appealing thing. But eh, you know what they say, dress for you, dress for other girls, dress so that when you look at yourself in the windows of your favourite shop, you think "yes girl". So, whatever sexy season, farewell. See you next year.
P.S. This text does not state that I think I am sexy. I am a dork and I don't know what sexy is.
Outfit details: Adidas Superstar sneakers. Everything else is from Aritzia.
Photos by my favourite Gabrielle Robert