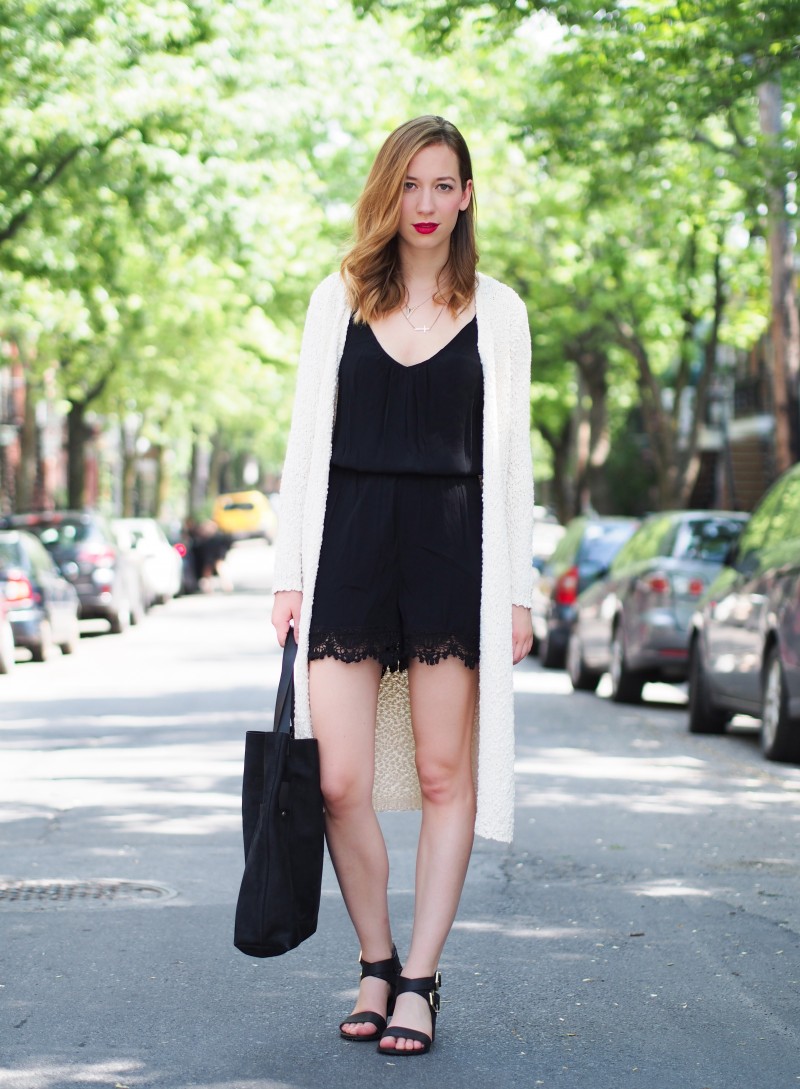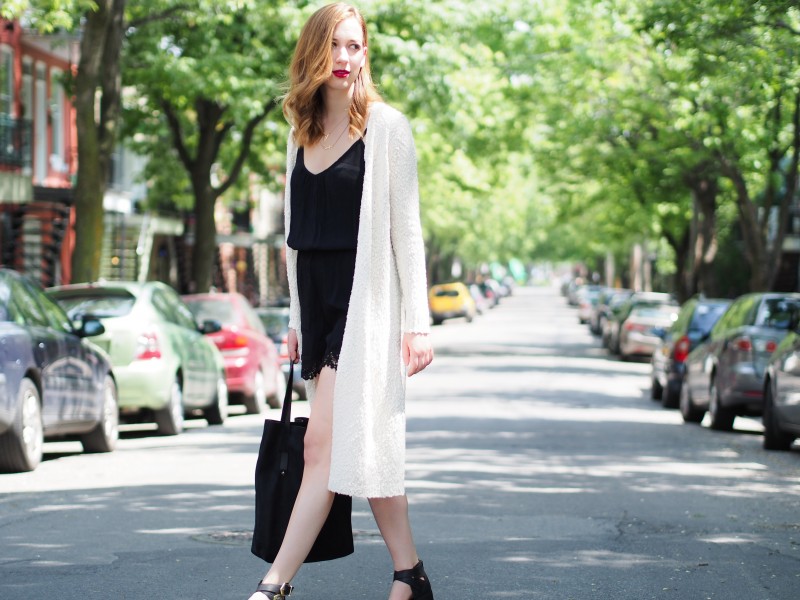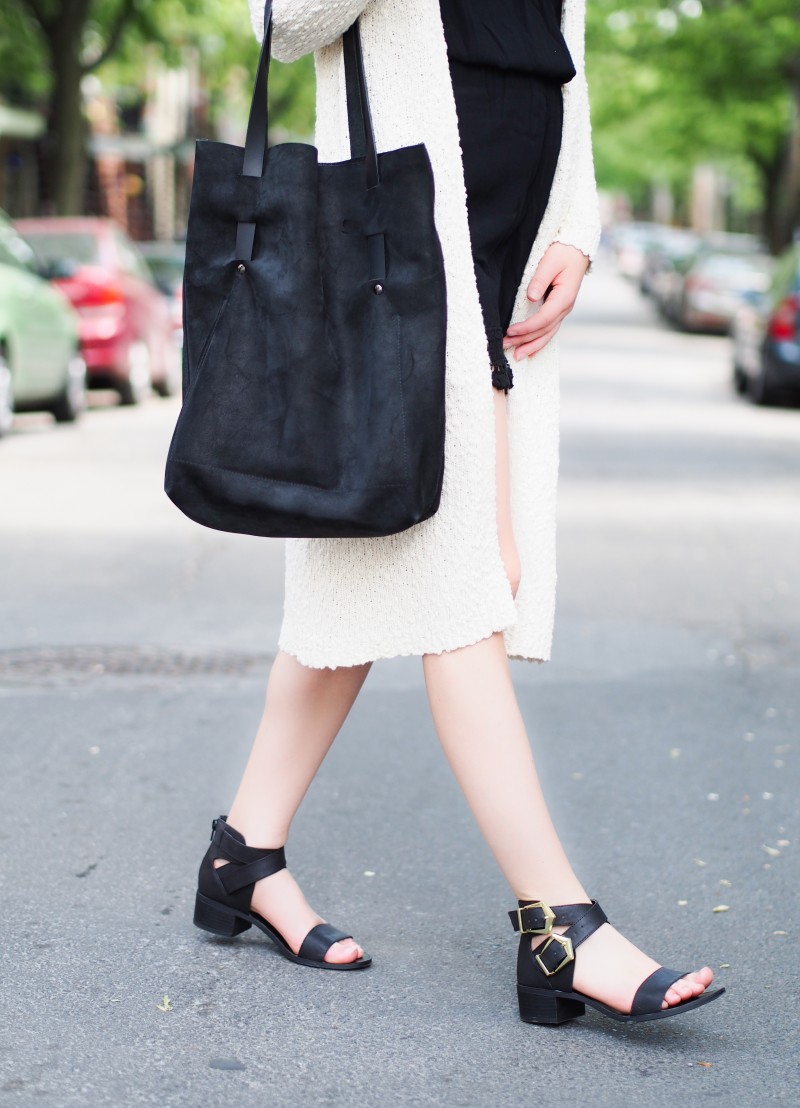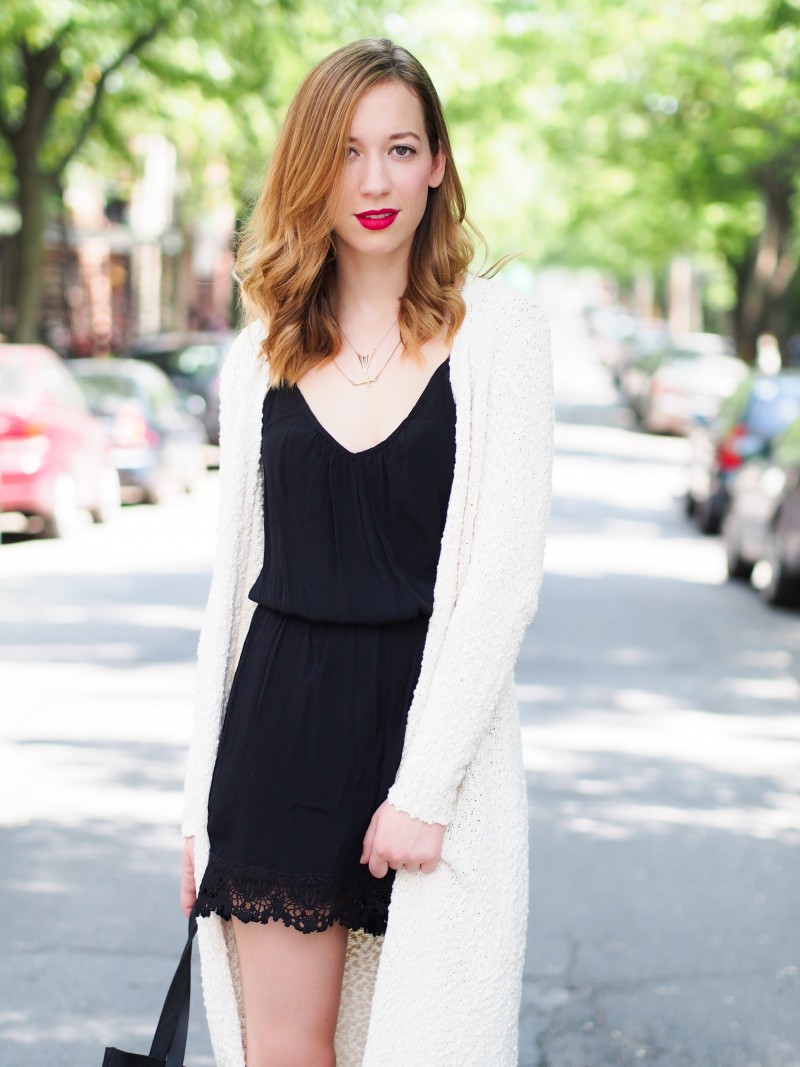 Summer is finally here, can you imagine? I am back from Paris, where everything was beautiful, magical yet, cold. Coming back to Montreal is great when you are welcomed by this beautiful weather.
I am glad to partner again with Forever 21 for some outfits and other fun posts (like this one). I decided to challenge myself for those outfits and only buy online, without trying anything. Let me tell you it was the greatest experience, since no one was bothering me at the store and I could browse through anything without missing a piece. The box came home and yesss, everything fit. Are you guys scared to shop online? Because, I admit it, it's the best kind of shopping.
Outfit: Forever 21 romper, cardigan, shoes and necklaces. Martin Dhust bag. Lise Watier lipstick.
Photos: Anik Lacasse-Richard