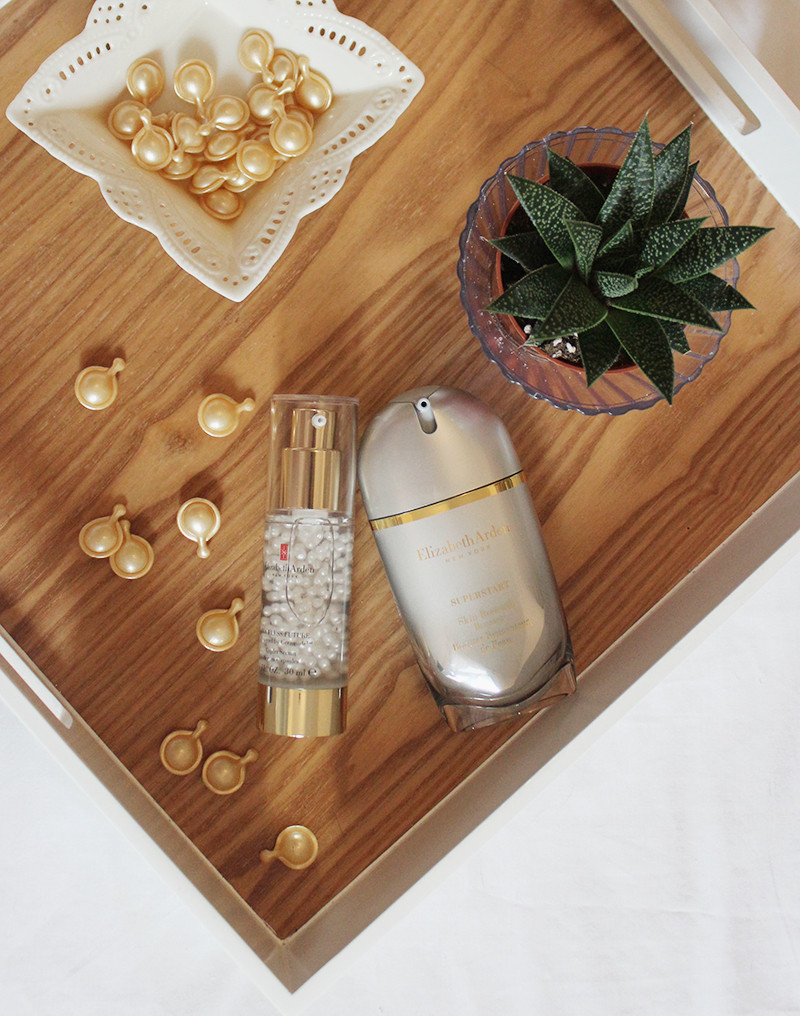 If you want to do something really amazing for your skin, start with Superstart skin renewal booster. We were so impressed with how this has boosted our skin's hydration and comfort level with just a few applications. We noticed a difference from the first time we used it. Its light botanical smell awakes your senses in the morning. We also love the fact that it has no parabens, sulphates, or color added. Renewing and moisturizing, it also helps as a barrier to the environment.
We were also pretty thrilled to try Elizabeth Arden's Ceramide capsule, a restoring serum that boost skin's natural collagen and repairs the look of delicate skin to reveal a lifted and smoother look in an unusual packaging and amazing to apply!
Flawless Future was so gentle on our skin we couldn't believe it! With this rich serum, your skin will transition from drab to bright in a second.
This entire collection awakened our skin. And we loved it.