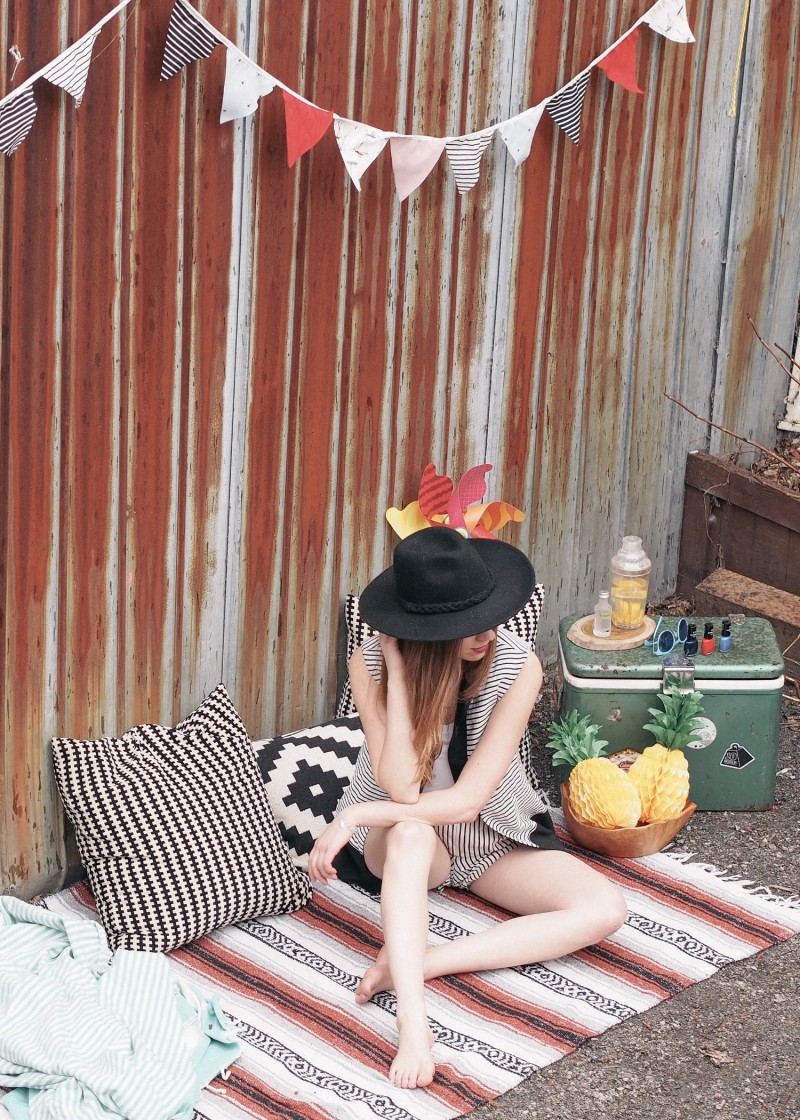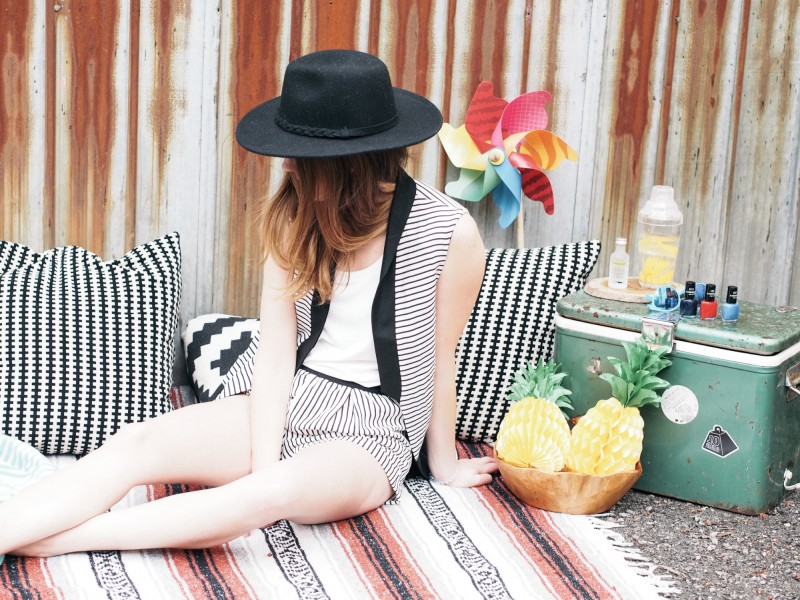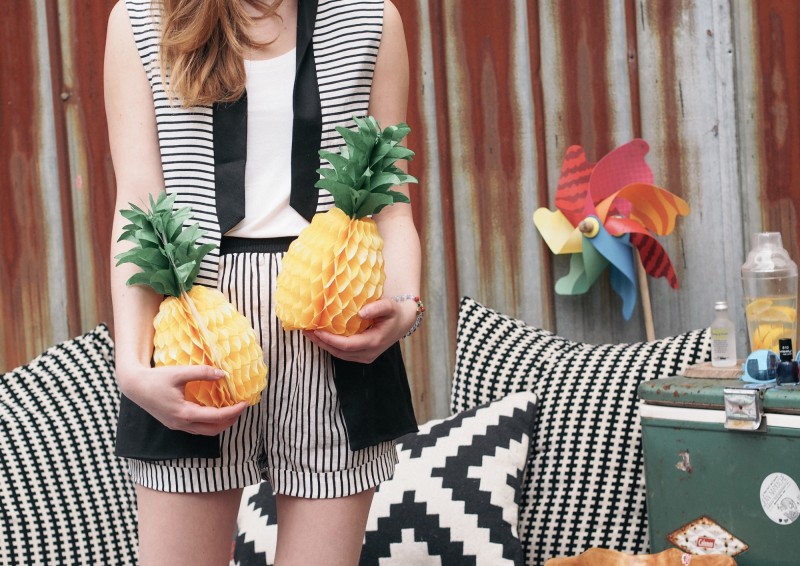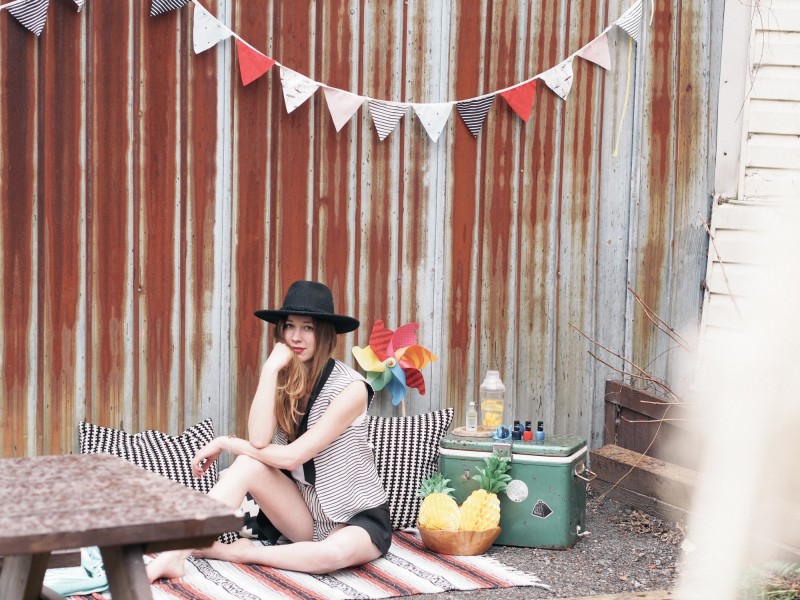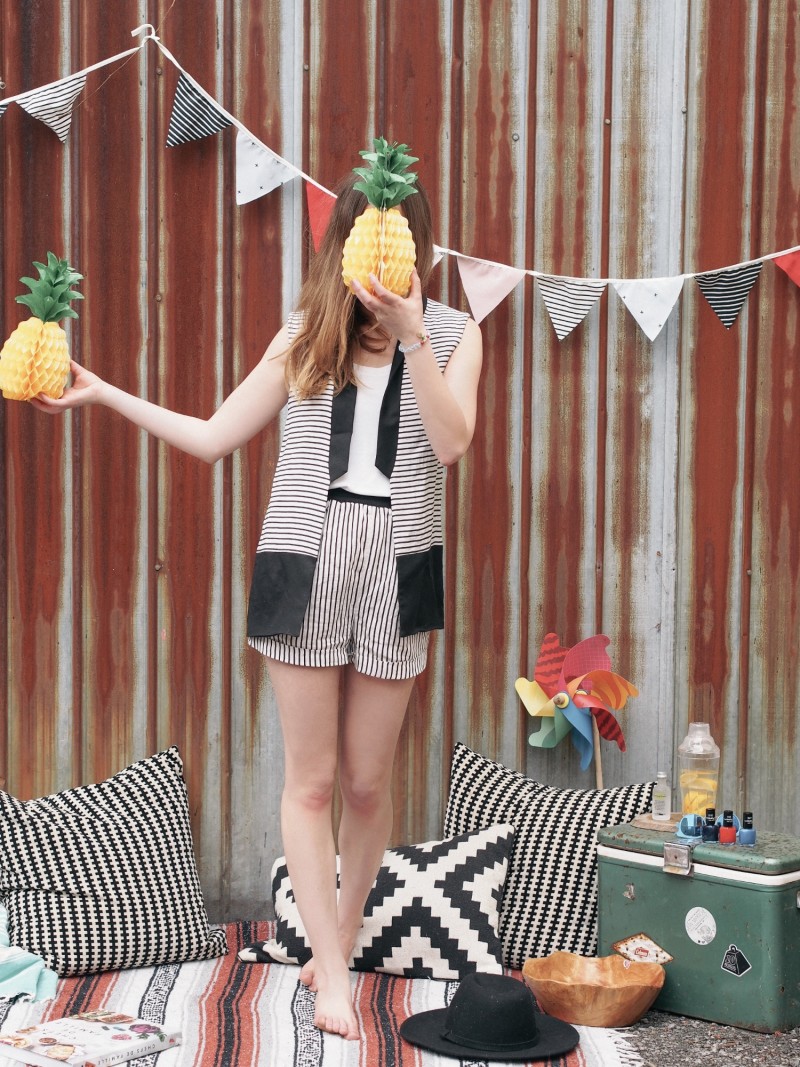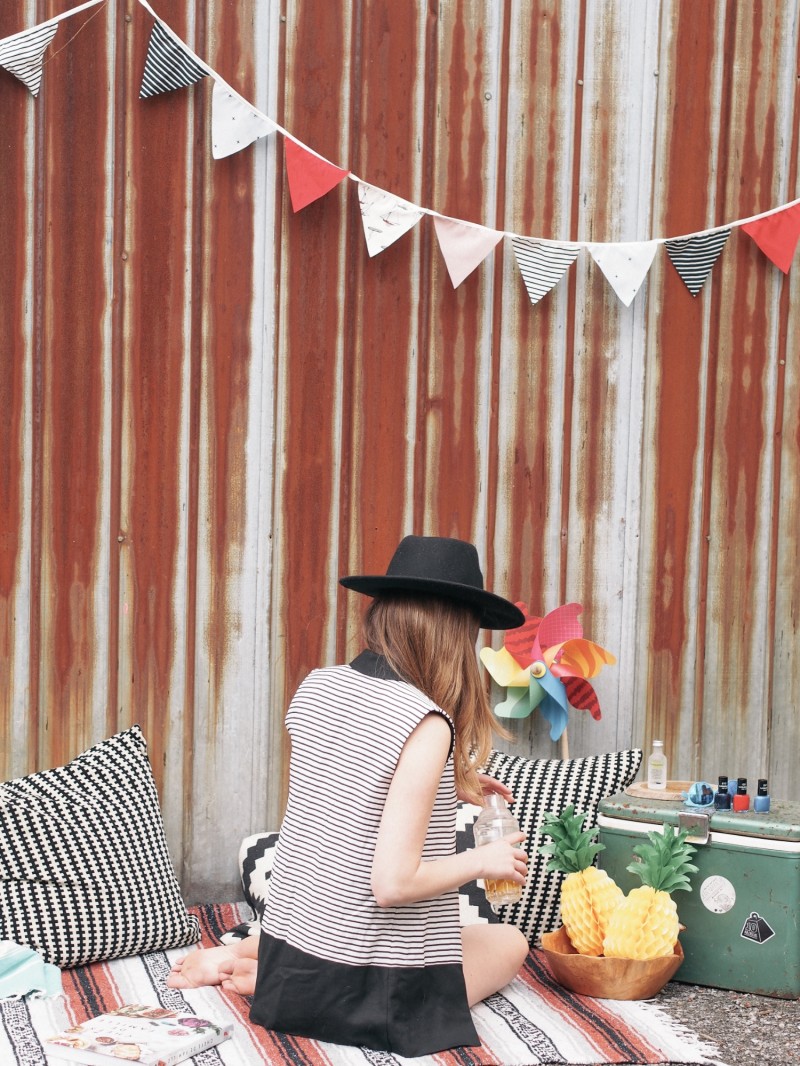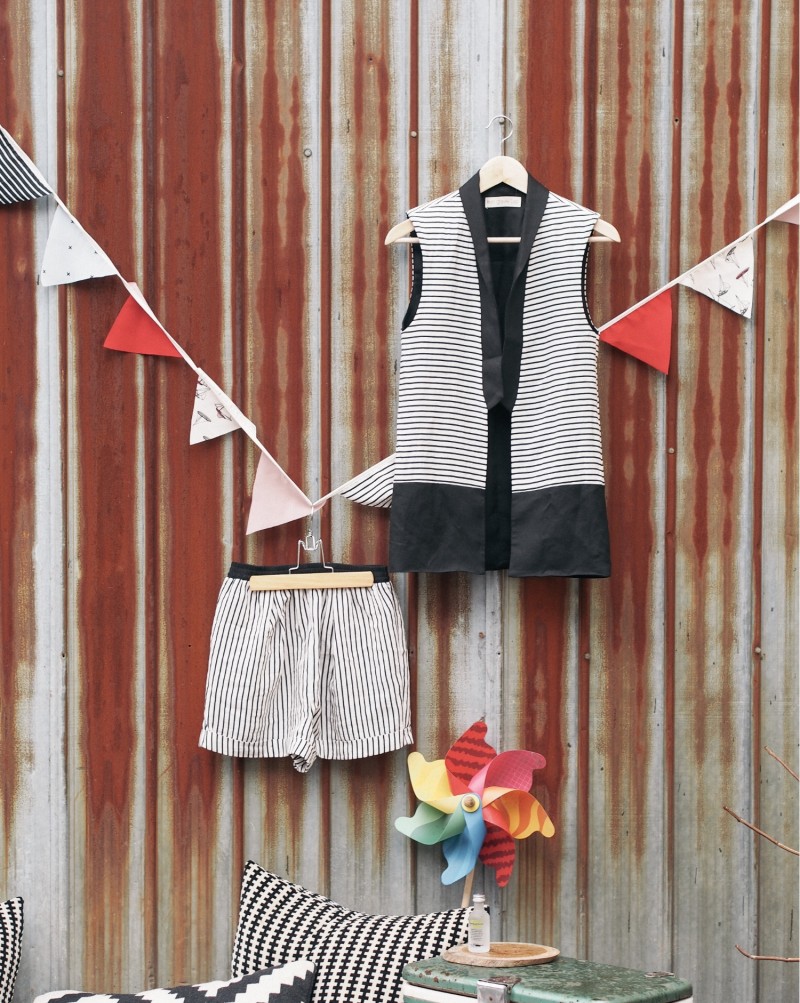 A few weeks ago, Eve Gravel, a local designer I especially love, asked me to wear her summer collection, while creating a "Garden Party" environment. I liked the idea of bringing spring back with a fun theme and a garden-party-box.
I asked Carolane from TPL if we could shot in her backyard, because she has the best place to recreate a garden party. She went for a more "pique-nique" look, while I opted for Glamping (camping + glam haha). I then chose this amazing two-piece set from Eve Gravel to style. A matching set is definitely the way to my heart. We then shot this on a rainy day, so that explains the poring rain on my hat on and the table.
How do you like this little camping set-up? Would you wear this two-piece set from Eve Gravel?
Here are the items that we featured in the party-box: Eve Gravel shorts and vest. Horace Jewelry bracelet. Misslyn nail polish. Italia Independent sunglasses. A fun shaker. Smirnoff vodka. This cute pennant.