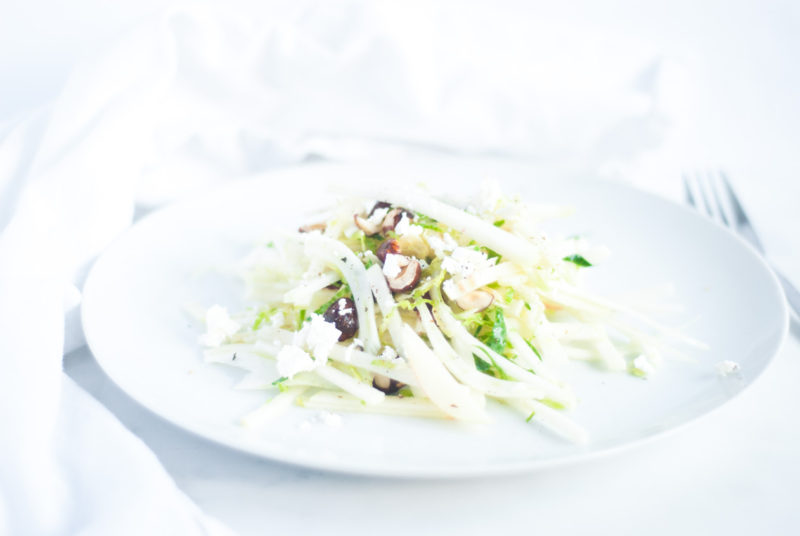 You think you've spotted the strangest looking veggie at the farmers market? It must be kohlrabi! This sometimes green, sometimes purple vegetable, is equally tasty raw or cooked. Kohlrabi is crunchy, crisp and fresh, and its flavour will remind you of radish and broccoli. Try it for the first time in our delicious kohlrabi, fennel and apple salad. We bet you'll fall in love with this weirdo odd-shaped veggie!
Kohlrabi fall salad
Yield: 2-4 portions
Ingredients
1 small kohlrabi, peeled
1 small bulb fennel
1 apple
5 brussel sprouts
1/4 cup roasted hazelnuts
1/2 teaspoon lemon zest
1 tablespoon lemon juice
1 teaspoon white wine vinegar
2 tablespoons olive oil
2 tablespoons goat cheese
Salt and pepper
Instructions
Julienne the kohlrabi, fennel, and apple and shred the brussels sprouts using a mandolin.
Toss in a bowl with the rest of the ingredients, season with salt and pepper and divide among plates.