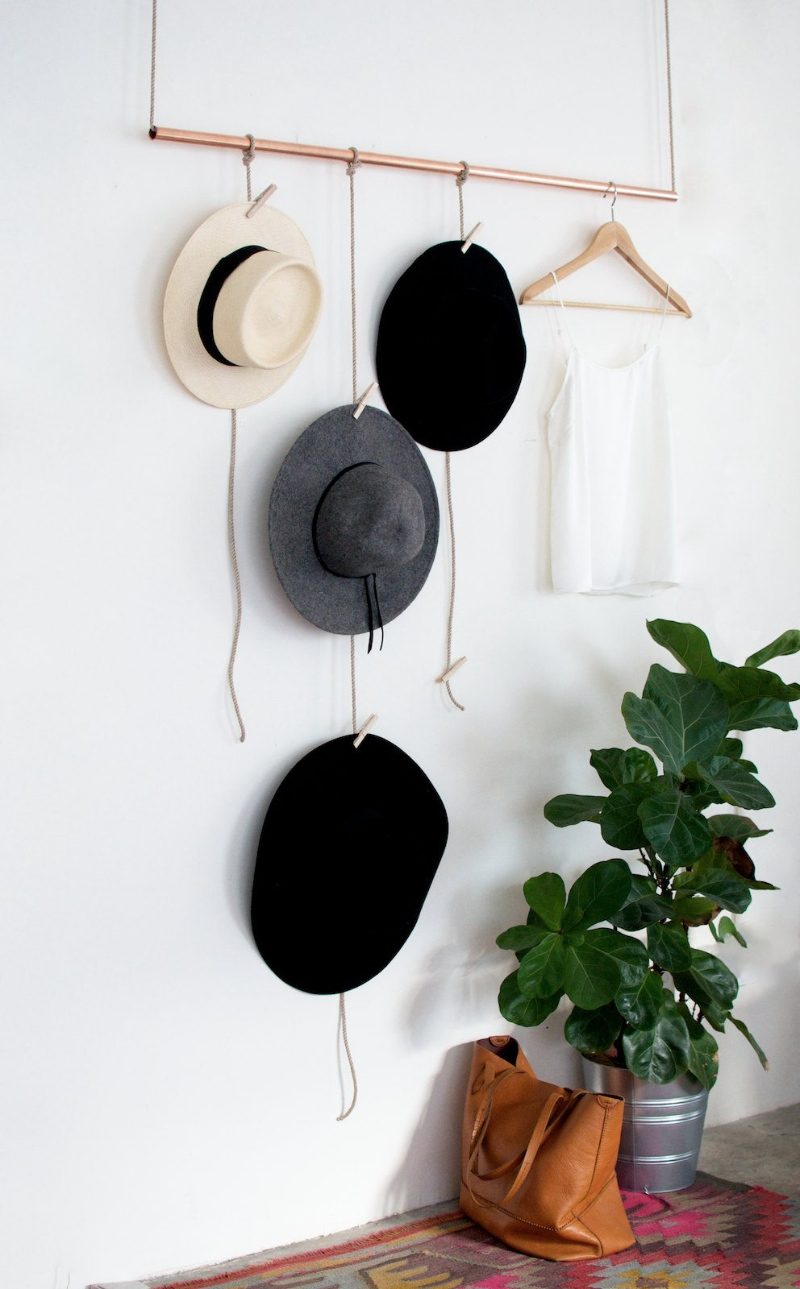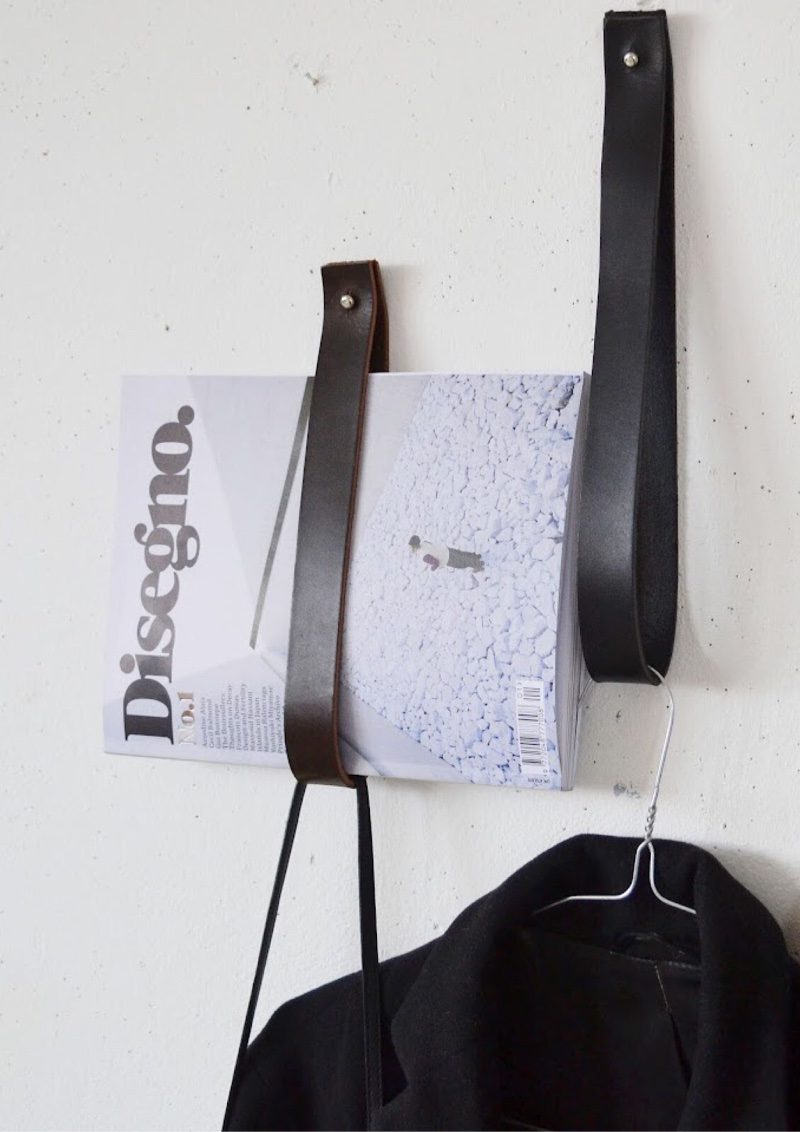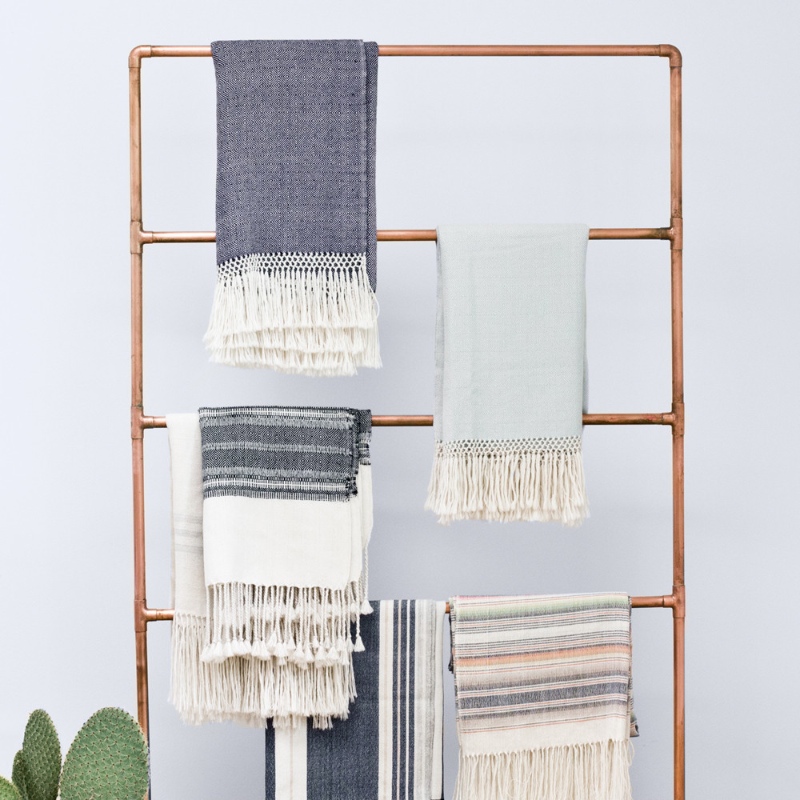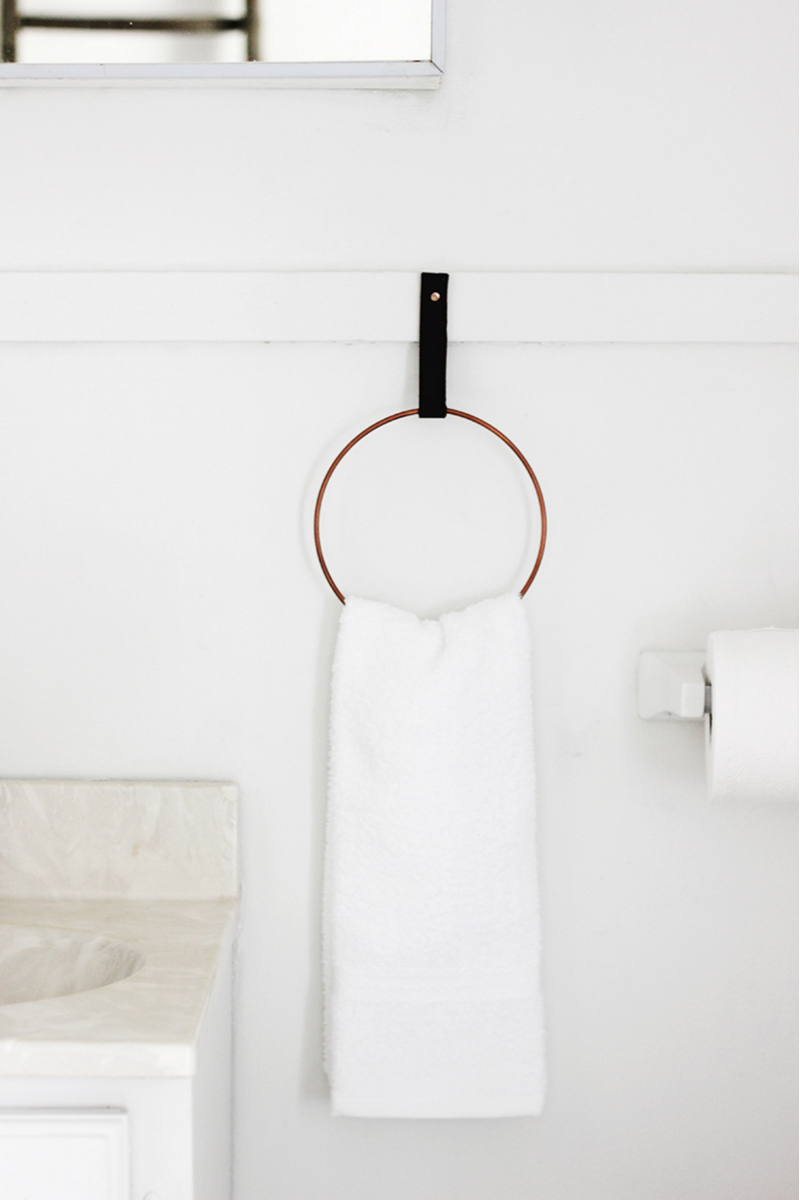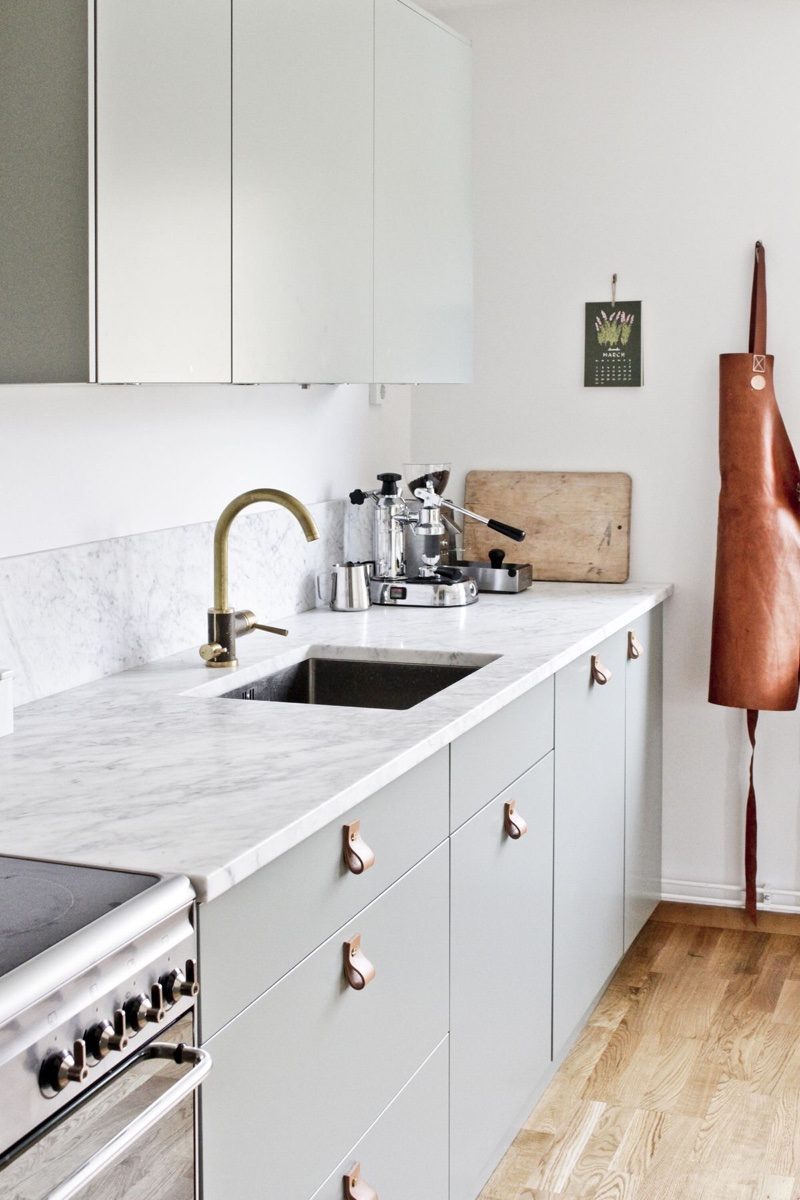 Even though it seems like winter wants to come back, this time of the year makes us think about Spring cleaning. We can't help but want our home to look and smell fresher than ever so we can truly feel like winter is gone. Despite the « traditional » major cleaning, there are easy DIY ideas that you can do to freshen up your decor – and when we say easy, we are really stating the truth. You will not believe how effortless, yet stunning AND practical these are:
Hand towel ring here: we love the minimalist look of this towel ring and how the leather gives it such a fancy touch.
Baskets with soft pom poms: they are so pretty and SO easy to do, it will literally take you 2 minutes. All you need to do is buy the pom poms of your dreams and attach them to your wicker basket the way you want.
Leather strap hangers here: You will only need two things: nails and leather straps. You can even use an old leather belt. Simply fold your leather piece to the length you want and nail it to the wall with a hammer and you are done! We also like to use this DIY to give a new life to cabinets or to an old dresser: use the leather straps as handles.
Hanging hat rack here : when displayed nicely, hats can be used as decor items in a room. This hanging hat rack will make a statement, no doubt!
Blanket storage ladder here: You can use it for towels, scarfs, blankets and more.