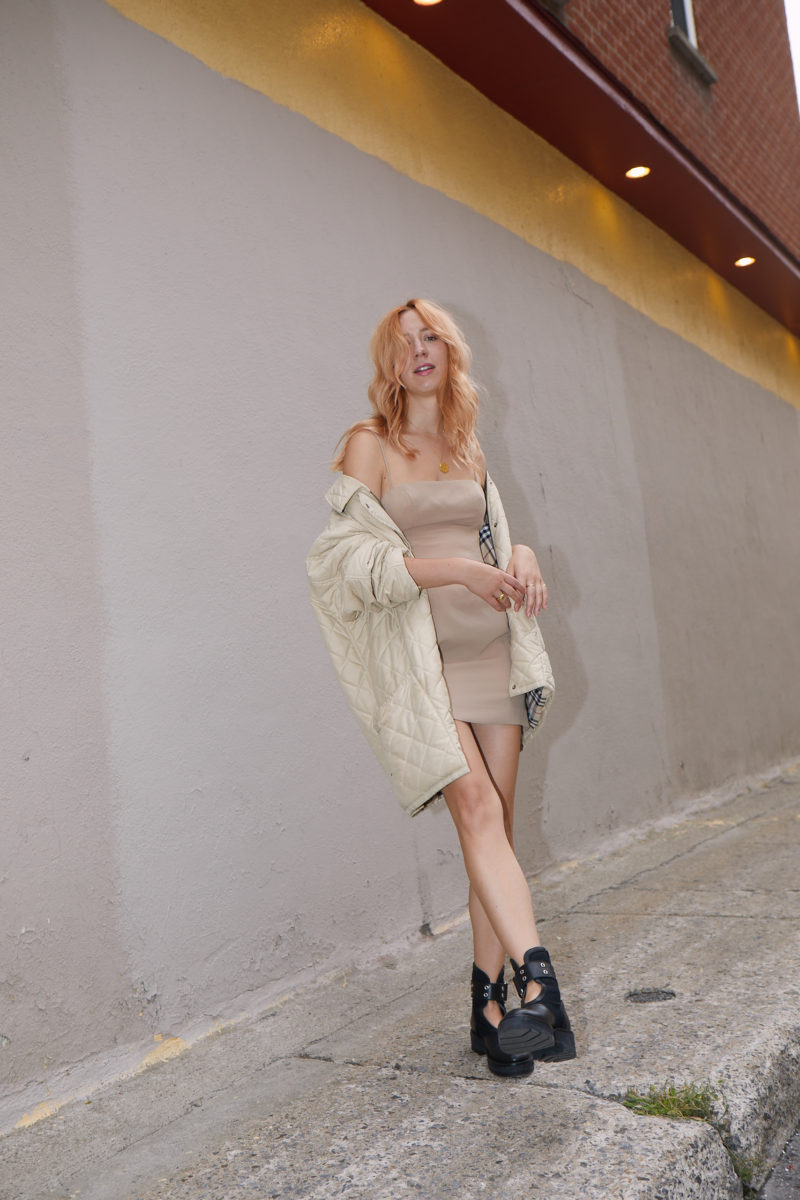 Remember Carrie Bradshaw naked dress in SATC? We all do- don't we. This Fame and Partner one is basically a version of the iconic piece of clothing. I actually didn't realize that until someone pointed it out on my Instagram and I was like: Oh god yes it is.
Still, unless you have a date with M. Big, you might want to dress down a piece like this so that you don't steal the show while taking the bus at 5 pm on a Wednesday. I decided to do so by pairing it with my vintage oversized Burberry coat and a pair of chunky boots. Both are super masculine and balance out well the sexyness of the dress that can be quite overwhelming for every day life.
I am a big fan or wearing chic pieces of clothing in different life settings and oversized clothes are the way to go.