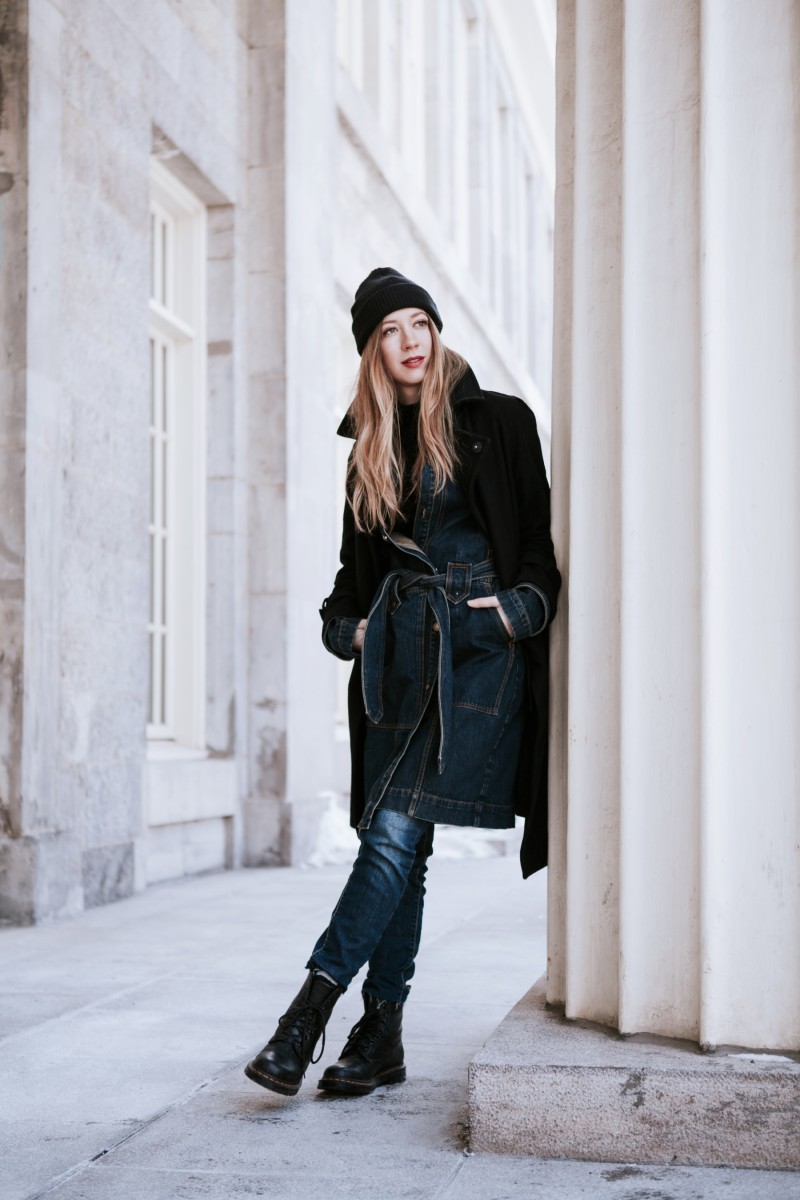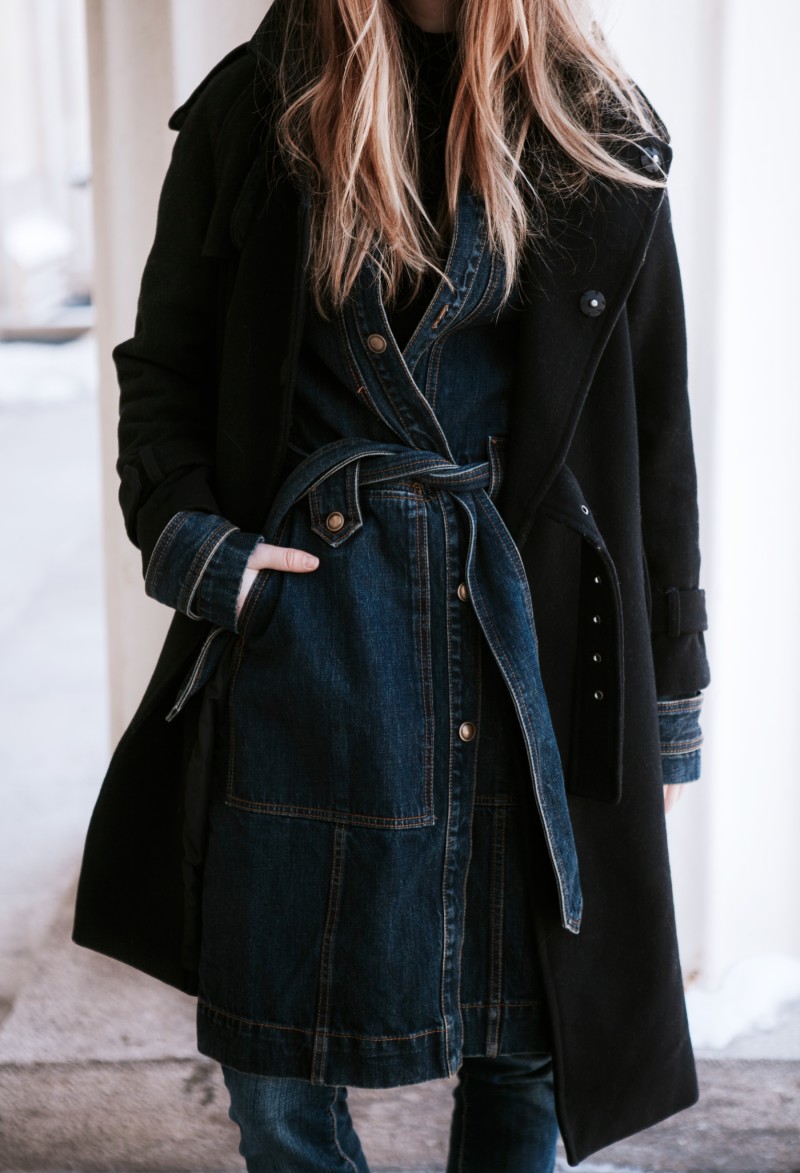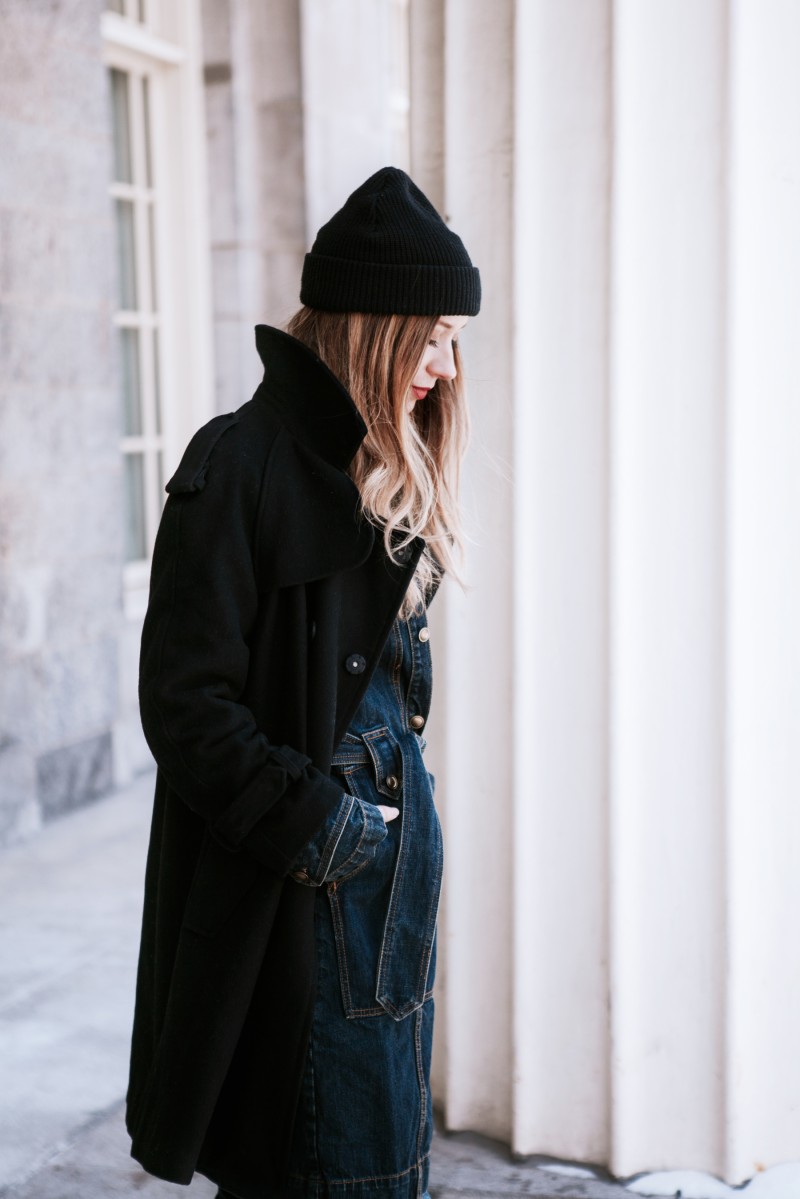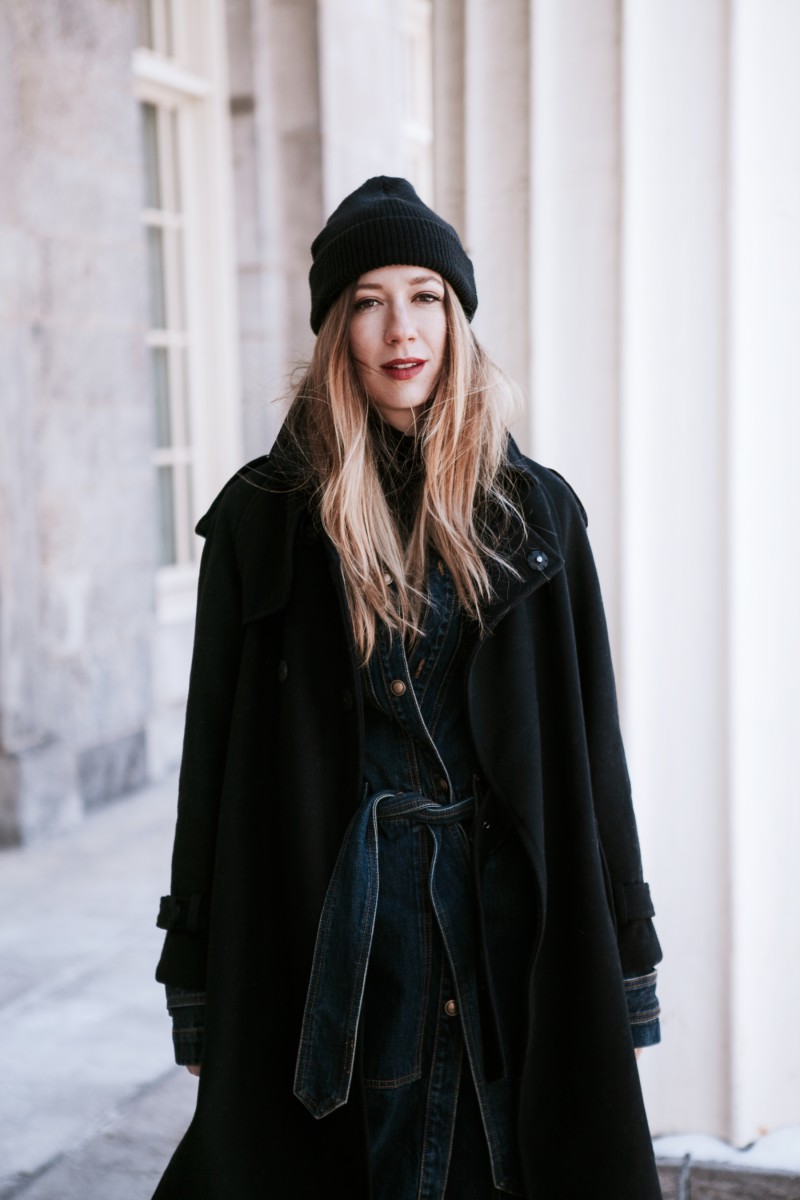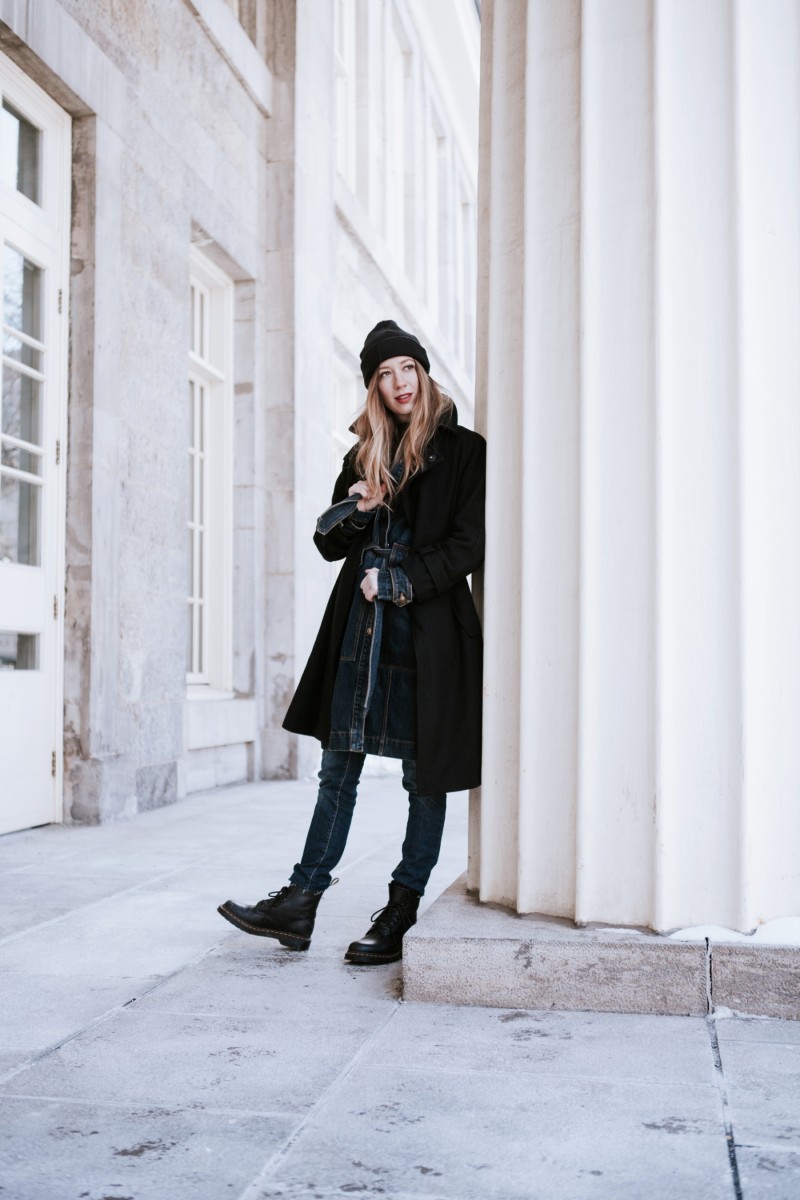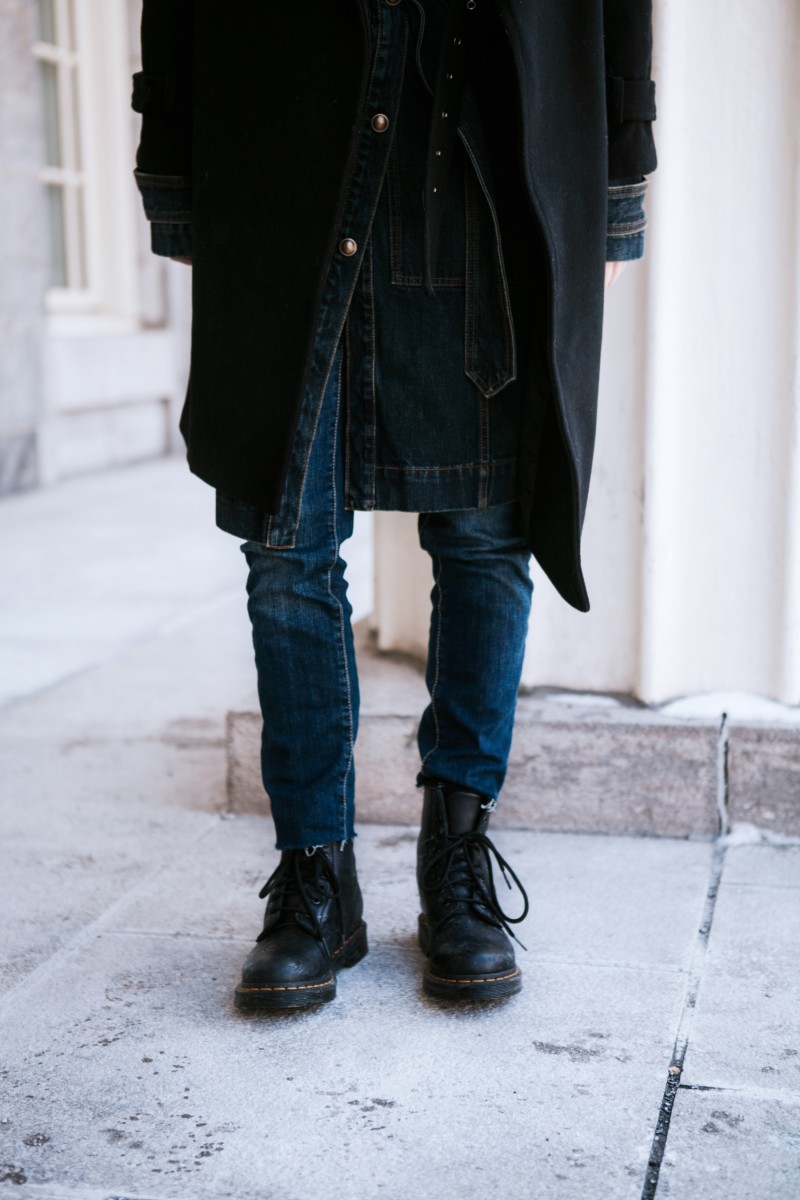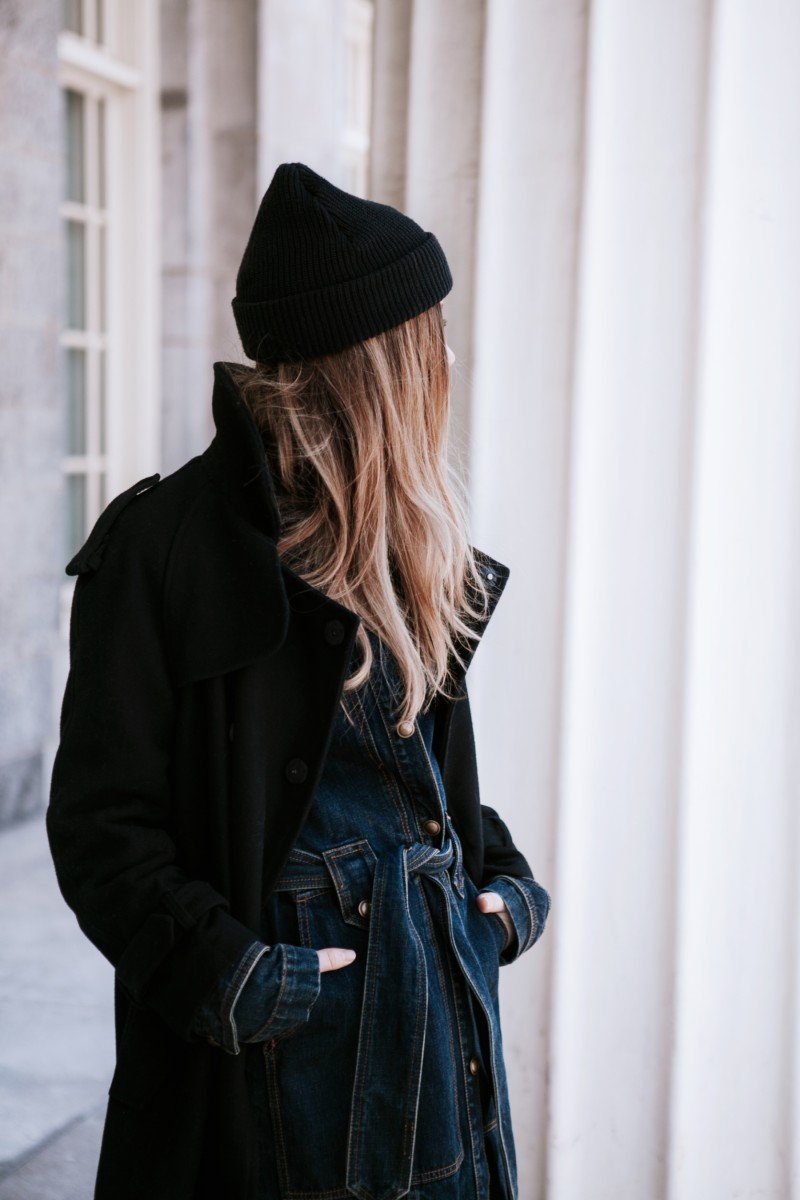 Unfortunately, winter does not want to say bye and we are still stuck with snow, ice and temperatures below zero. The only way to make these fake spring days less painful is by layering your favourite pieces and wearing boots that makes you feel good. Oh, and also by booking a vacation far far far away.
You probably do not know about it, but I am a huge fan of Dr. Martens. I always wanted a pair and got my first one 4 years ago. This winter, I wanted a pair of boots that would look good but also keep me warm, which is practically impossible to find. These docs from Soft Moc made the cut because they have fur inside (cozy), are all black (it goes with everything) and won't fall apart after 3 uses.
I decided to pair them with a Canadian tuxedo because apparently I only wear that these days, and some jeans that I cut myself. DIY everyone.
On another note, Soft Moc has a great selection of shoes, boots and even some cute Mocassin that you can wear inside or outside of the house (see below). I personally wear those pretty much everyday, since I work from home and can do whatever I want. Head over to their website to browse and find the pair that suits you!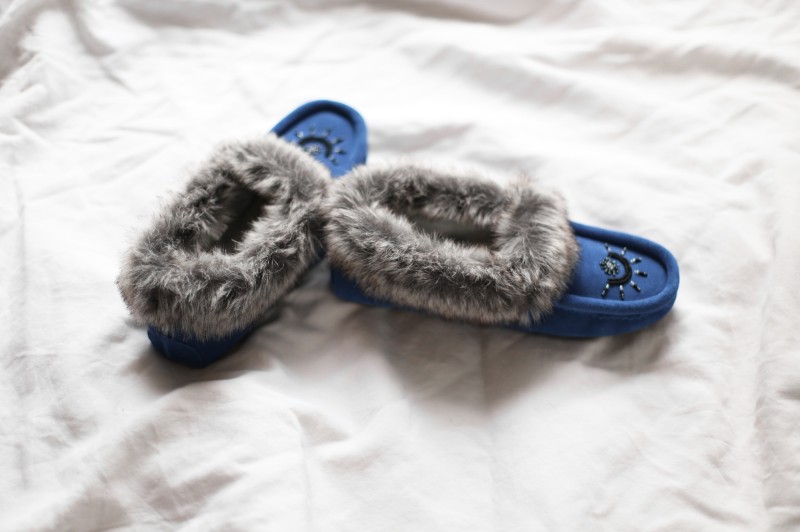 Détails: Martin Dhust hat. Free People trench. Front Row Shop coat. Dr Martens from Soft Moc. Joe Fresh Jeans. Lise Watier lipstick.
Photos: Gabrielle Robert