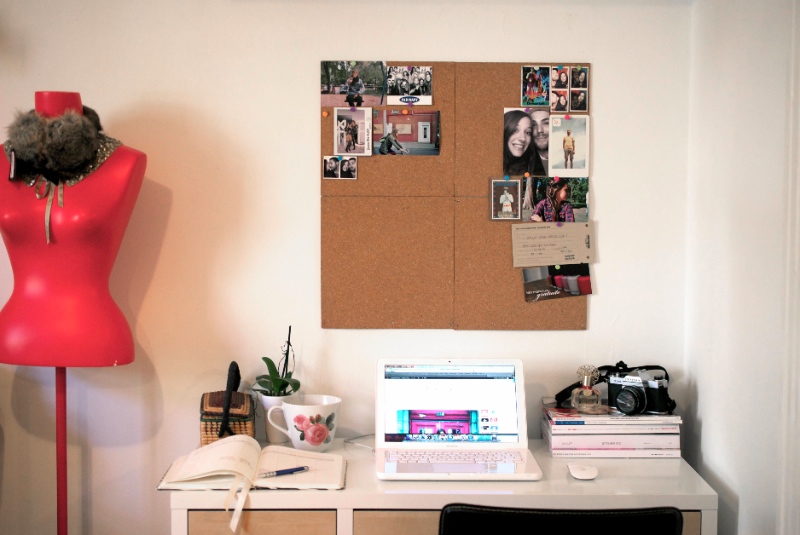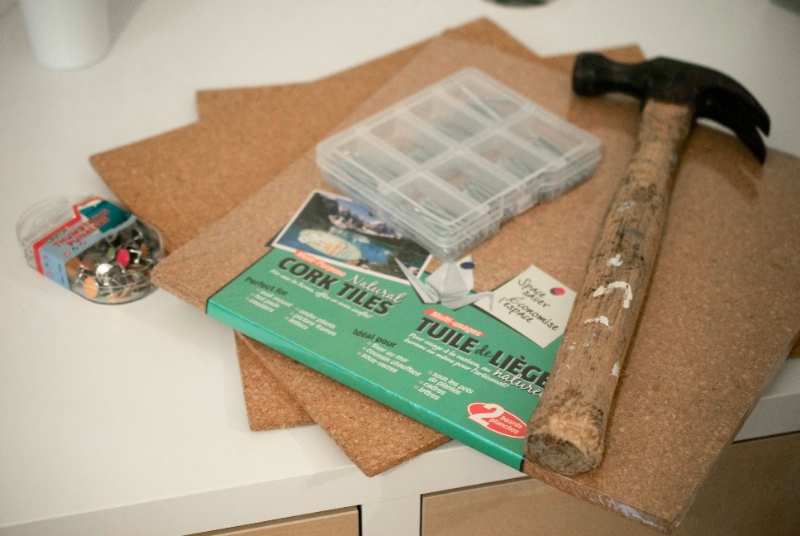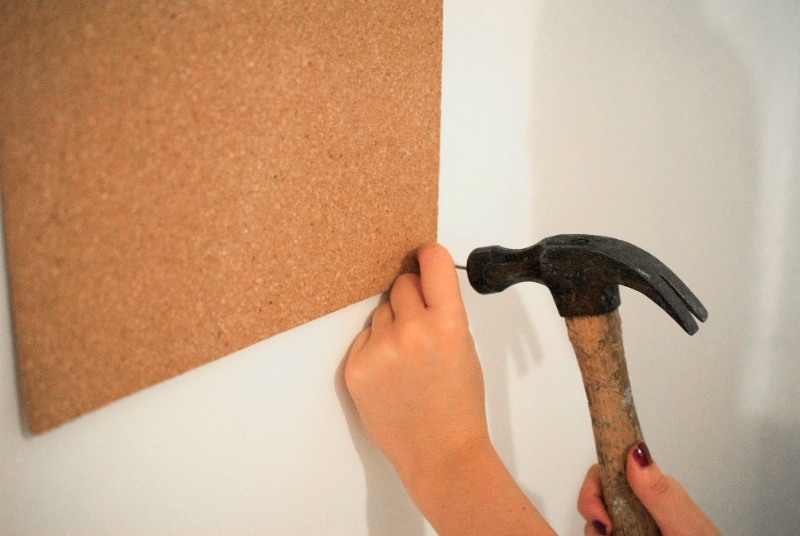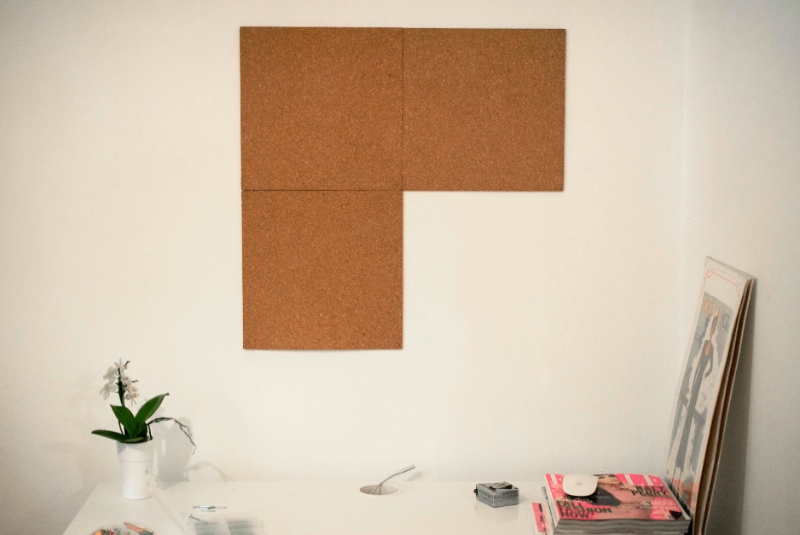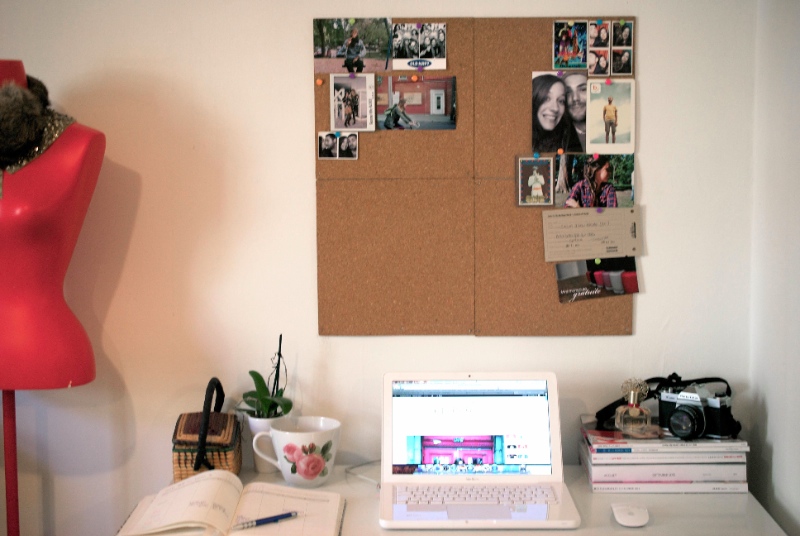 You need: A Hammer. Some tacks. 4 cork tiles (got mine at the dollar store).
I think everybody needs a 'live pinterest' where they can pin their memories, inspirations and notes. I also pin my gift certificates and photo booth pictures. It is always fun when you work to look up and take a look at pictures that makes you smile.
I really wanted one but didn't want to splurge so I went to the dollar store and bought these 4 cork tiles for, well, 2$. Not very expensive, hen? Yep, yep.