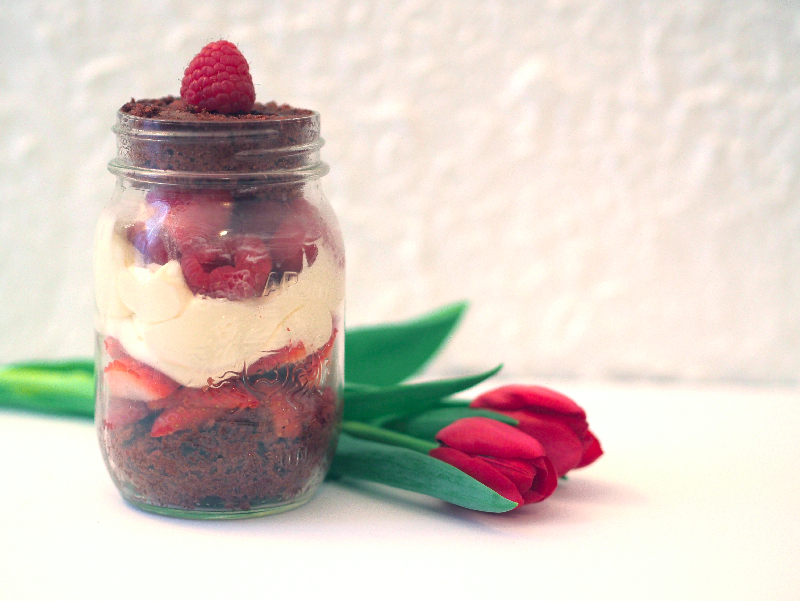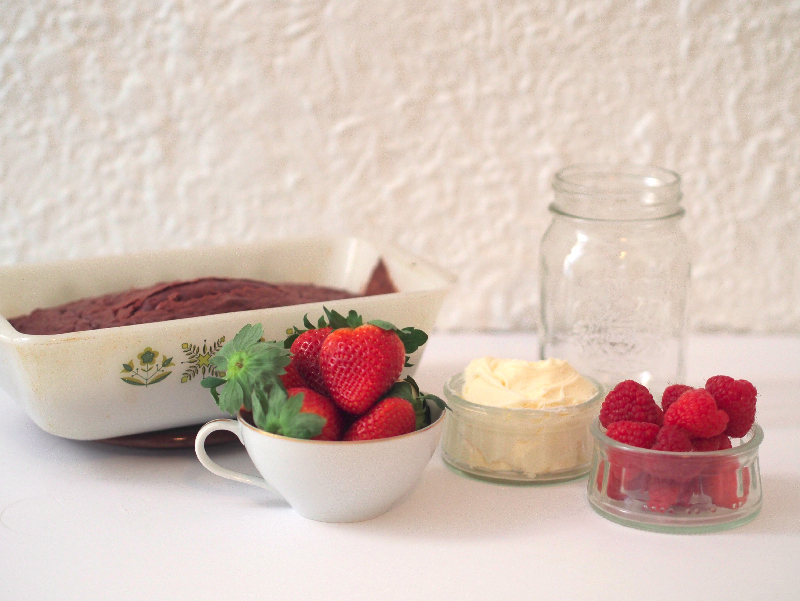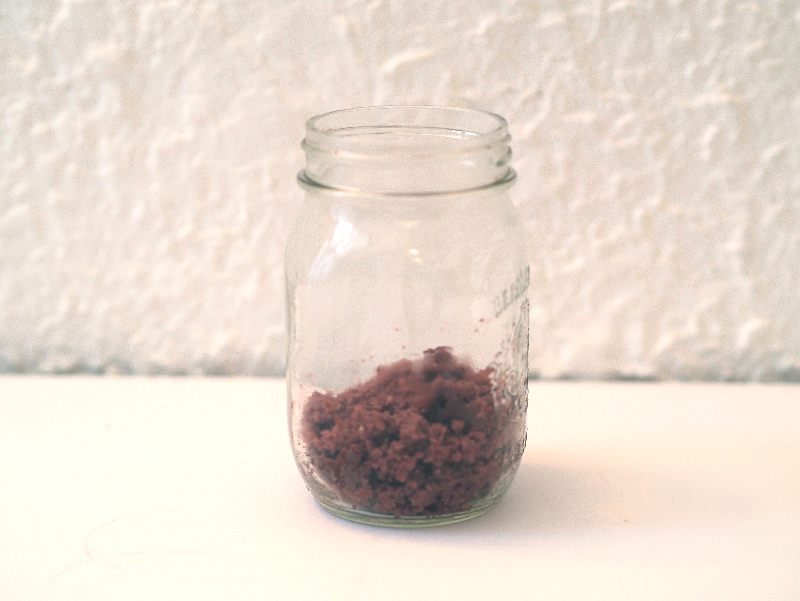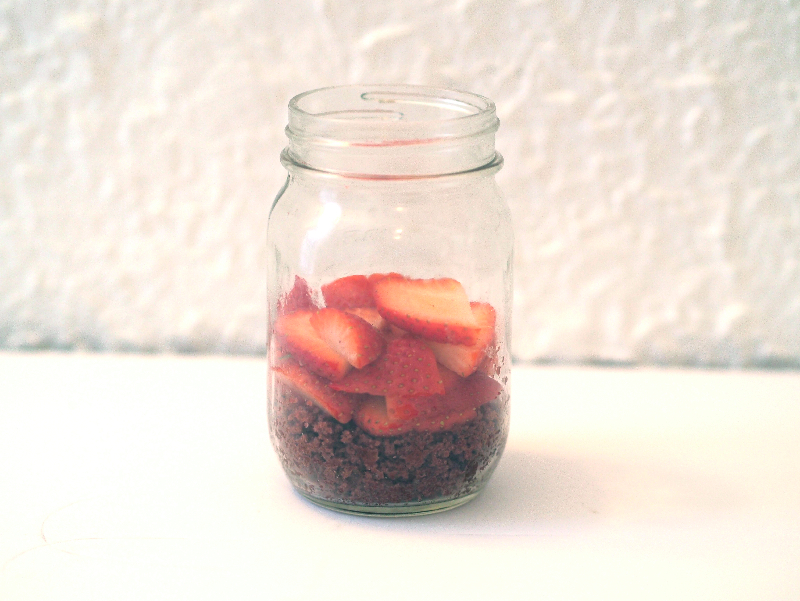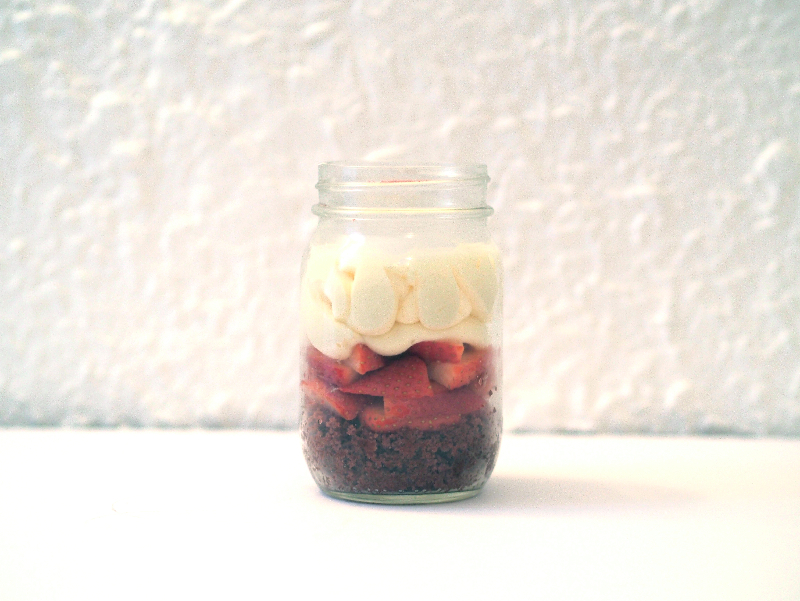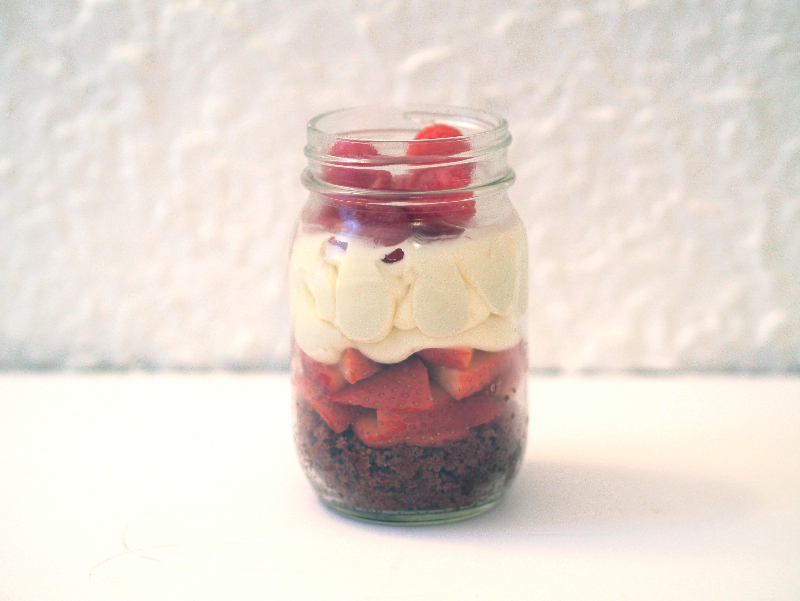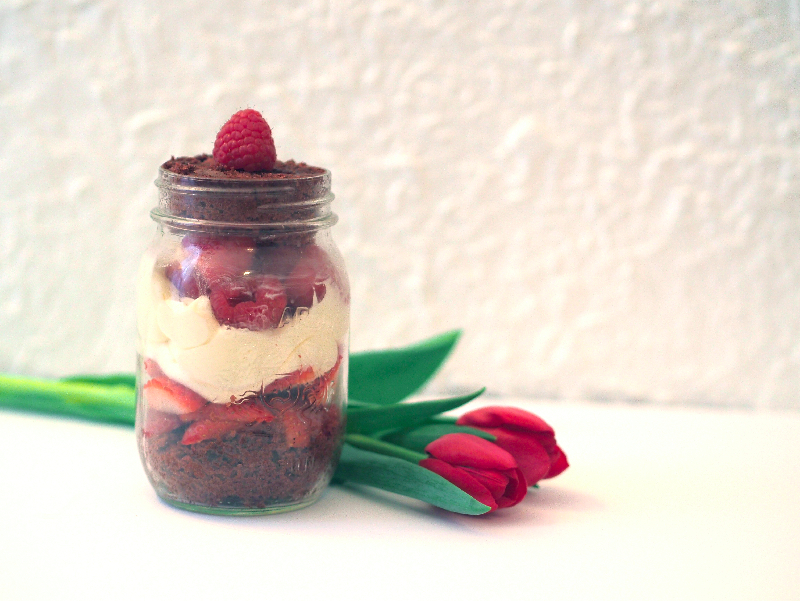 One great way to get to a gentleman's heart is by serving great food. Valentine's day is the perfect day to wear that sexy apron of yours and party in the kitchen. Here is a fun and easy DIY to try tomorrow and yes, you can share the final result with your loved ones or just eat one for yourself like I did.
1. You need: strawberries, raspberries, a cake, a jar and icing  2. Cook the cake and put some in the Masson jar  3. Slice strawberries and add them on  4. Add icing in the jar, then raspberries.  5. Put the cake in a plate and reverse the jar on it. The cake with be perfectly slick on top using this trick. You are now done. EAT!
This  DIY food post is in collaboration with Forever21, who is offering you the chance to win a 250$ giftcard. Hurray! How? Follow the steps below in the box using your Twitter and Instagram account. You also need to leave a comment, mentioning what your favourite item from the Forever21 Valentine's Day collection is (browse it here!). The winner will be announced next week. Good luck!