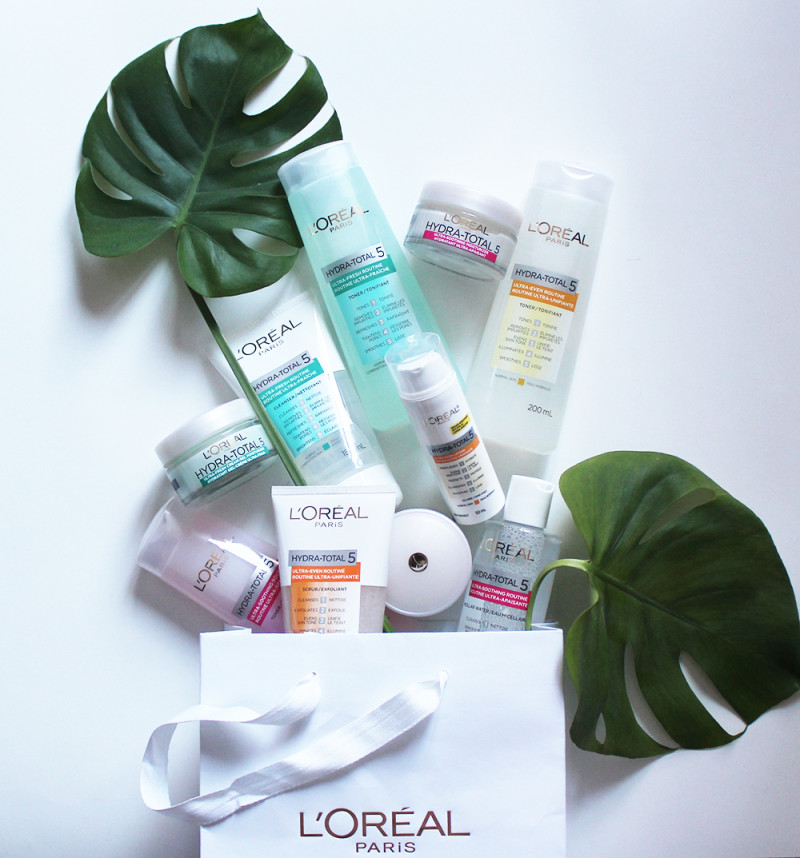 Monday night, Dentelle&Fleurs team was invited to the beautiful Ritz-Carlton downtown Montreal for the launch of their new collection of skin products, Hydra-Total 5. L'Oreal released three different collections of products that can moisturize three different skin types.
For the Canadian launch in February, they invited the gorgeous Freida Pinto, brand icone, to promote the collection. We had the pleasure of meeting with her during his visit to Montreal, and she is absolutely a-do-ra-ble!
In three steps, this is what we should do morning and evening:
Cleanse 2.Tone 3.Care
In a friendly atmosphere we discovered the 3 beauty rituals of the collection:
Ultra-even ritual Hydra-5 Total for irregular skin: it moisturizes, evens the complexion, protects, brightens and smooths irregular skin.
Ultra-soothing ritual Hydra-5 Total for sensitive skin: it moisturizes, restores, softens, soothes and calm dry skin
Ultra-fresh ritual Hydra-5 Total for combination skin: it moisturizes, revitalizes, refreshes, softens and tones combination skin
L'Oréal has also advised us to customize our own routine by mixing the products together. This way, it is possible to answer to our exact skin needs. And we sure love the Ultra-even lotion with SPF 20! AND they are super affordable!!