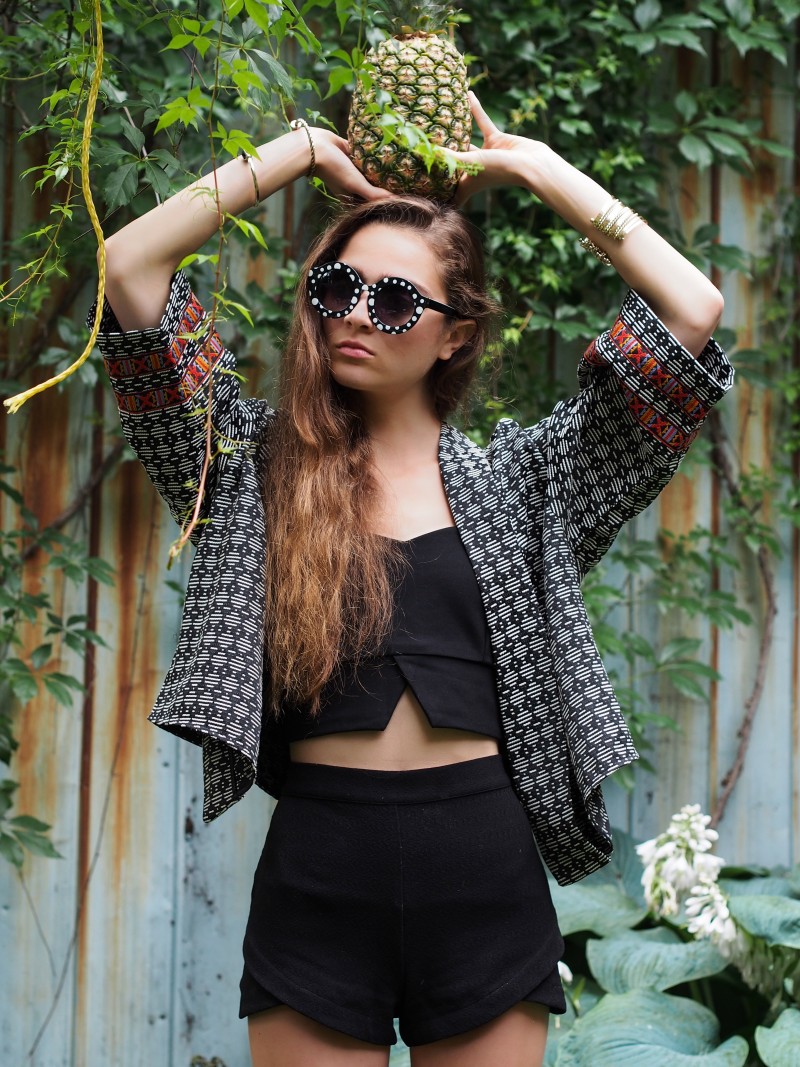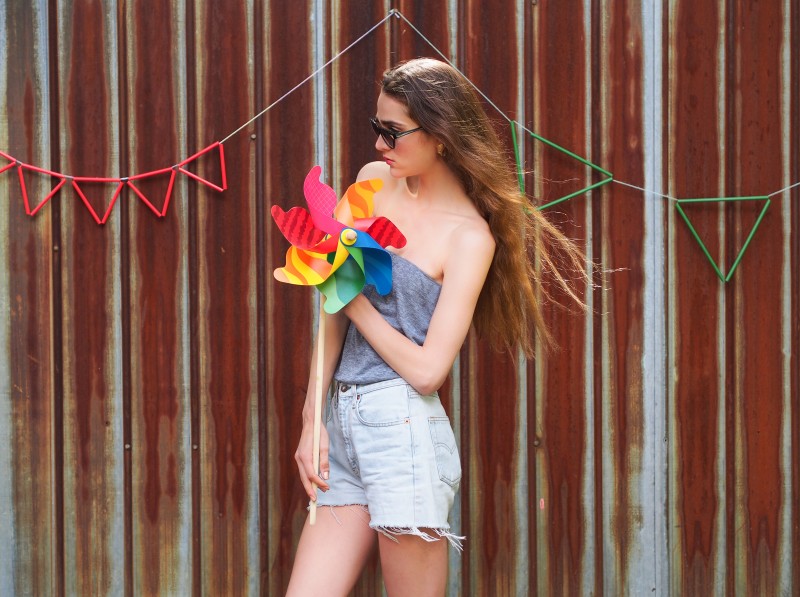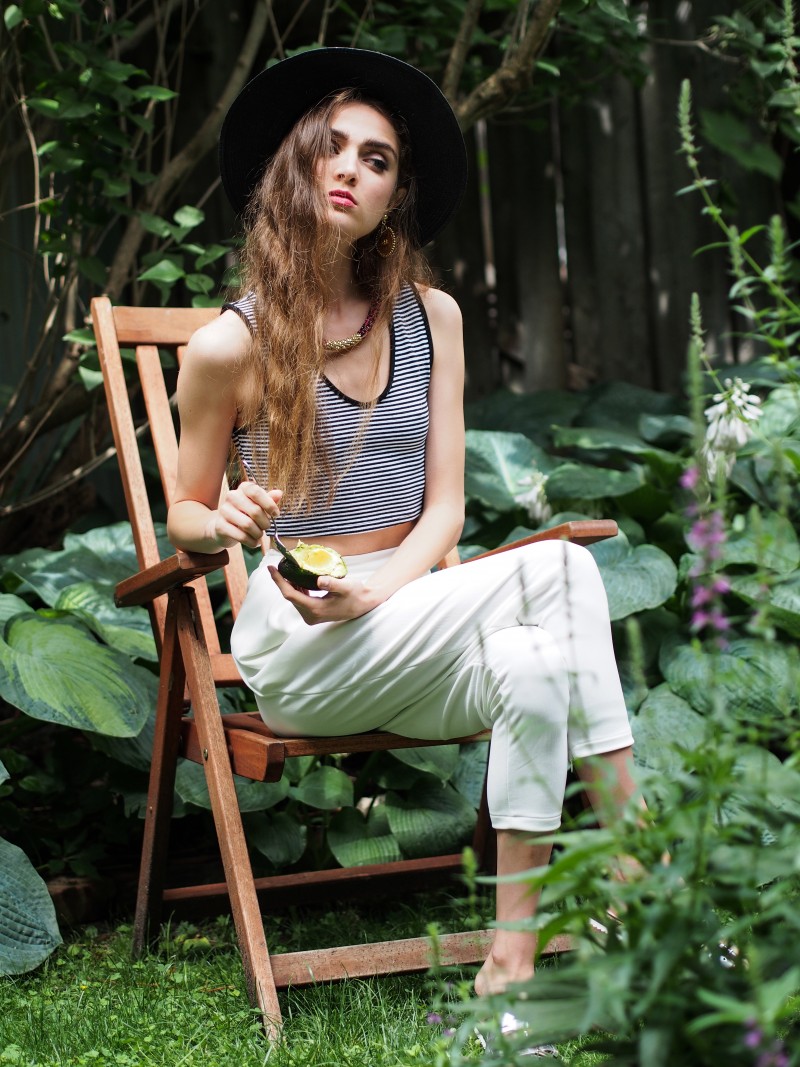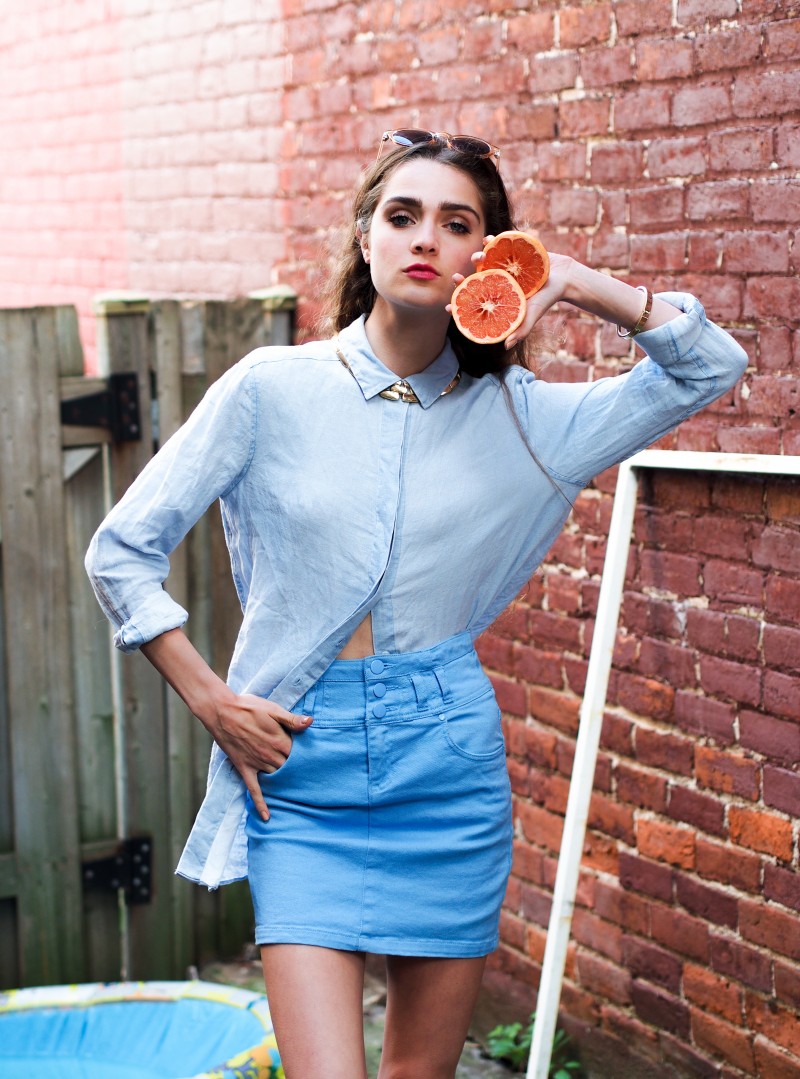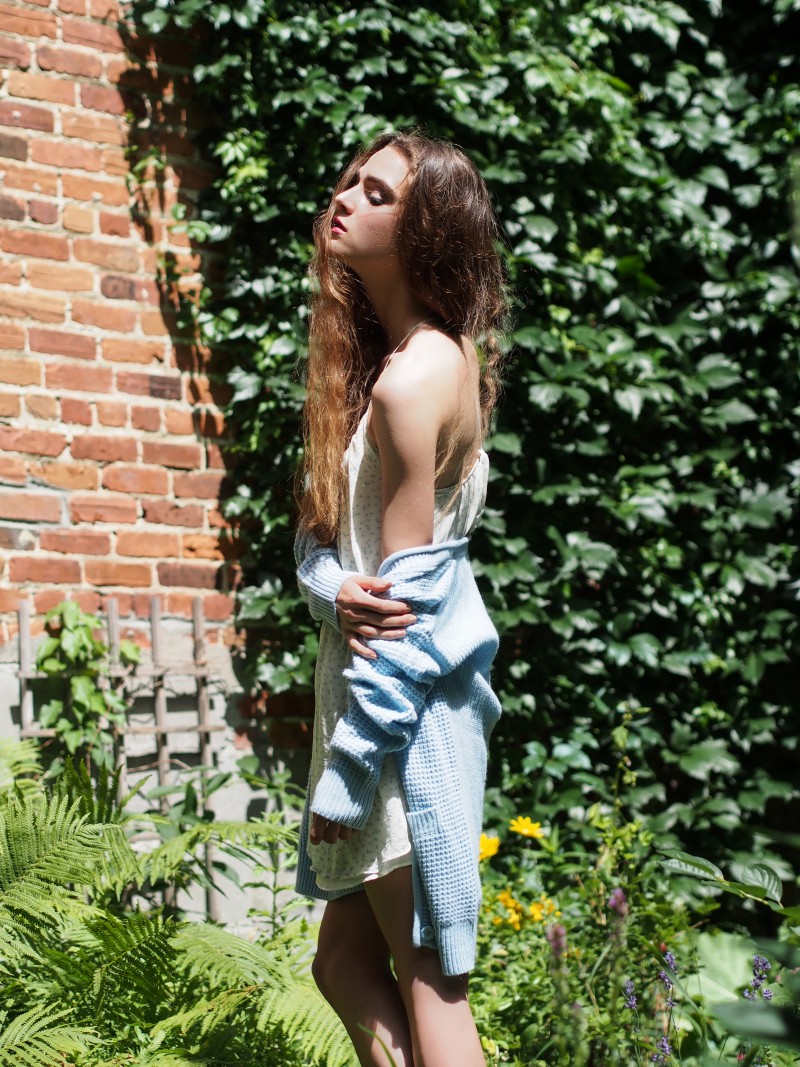 Welcome to Dentelle+Fleurs summer editorial, where fruits, sun and plants are mixed with fashion and beauty. I shot these 5 looks in Carolane S. backyard, where she grows fruit, kale, veggies and love. Since the first Dentelle+Fleurs editorial was so well received (Remember? No? It's here) I decided to keep going with the idea. I contacted Eve Bastien and asked her if she wanted to model for me. Then, I bought a bunch of fruit and the magic happened (if you've been following me on Instagram, you probably know that I am a little crazy with the fruits). I've never seen a girl rock a pineapple like this before, I must admit. I am very happy with the result and I can't wait to bring you some more projects like this in the future.
Like it? Don't be shy to share it on your favorite social media, right below (Facebook, Twitter, Pinterest).
Outfit details:
Outfit 1 (High Fashion Pineapple): ZeroUV sunnies. Choies crop top. Forever 21 shorts and vest. Bizou bracelets.
Outfit 2 (Let that thing twirl): American Apparel one-piece. Vintage Levis Shorts. Vintage sunglasses. Uranium Earrings.
Outfit 3 (Spooned Avocado): Forever 21 hat and top. SheInside pants. Vintage earrings. Necklace from Portugal.
Outfit 4 (I'm blue): 424 Fifth shirt, bracelet and necklace. H&M skirt. Polette sunglasses.
Outfit 5 (Sun kissed): Quicksilver dress. Forever 21 cardigan.
Model: Eve Bastien
Photography, Styling, bla bla: Gabrielle Lacasse