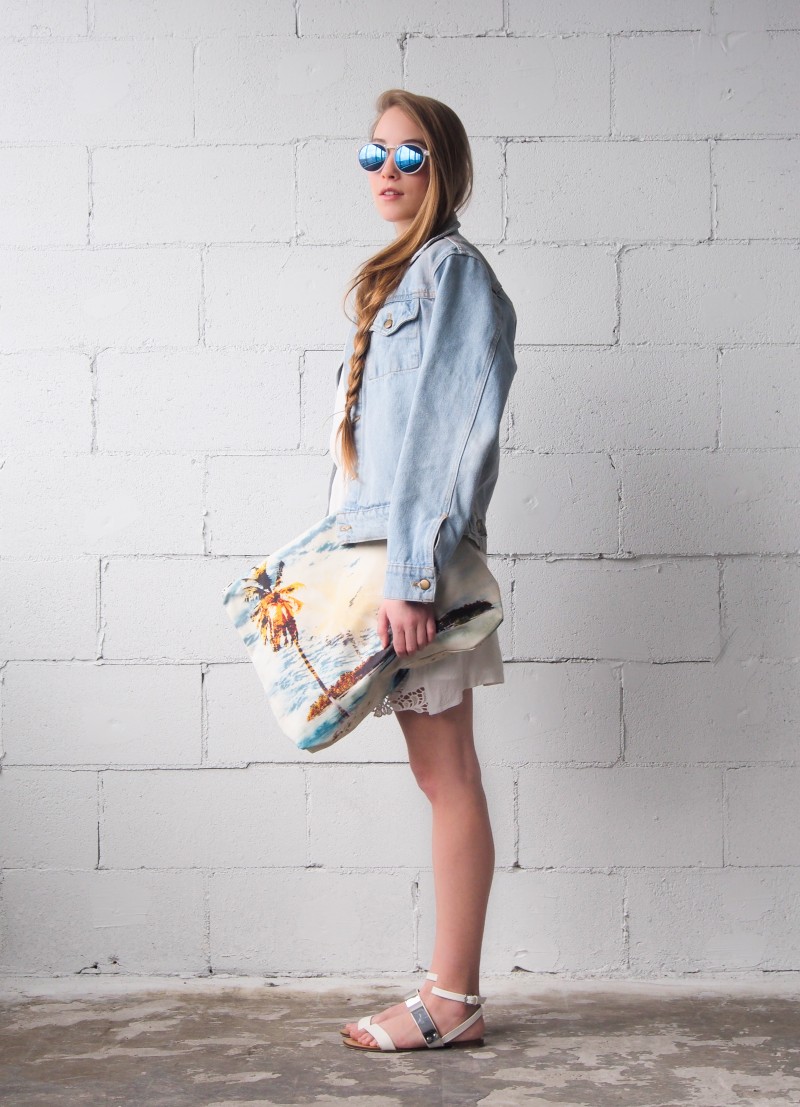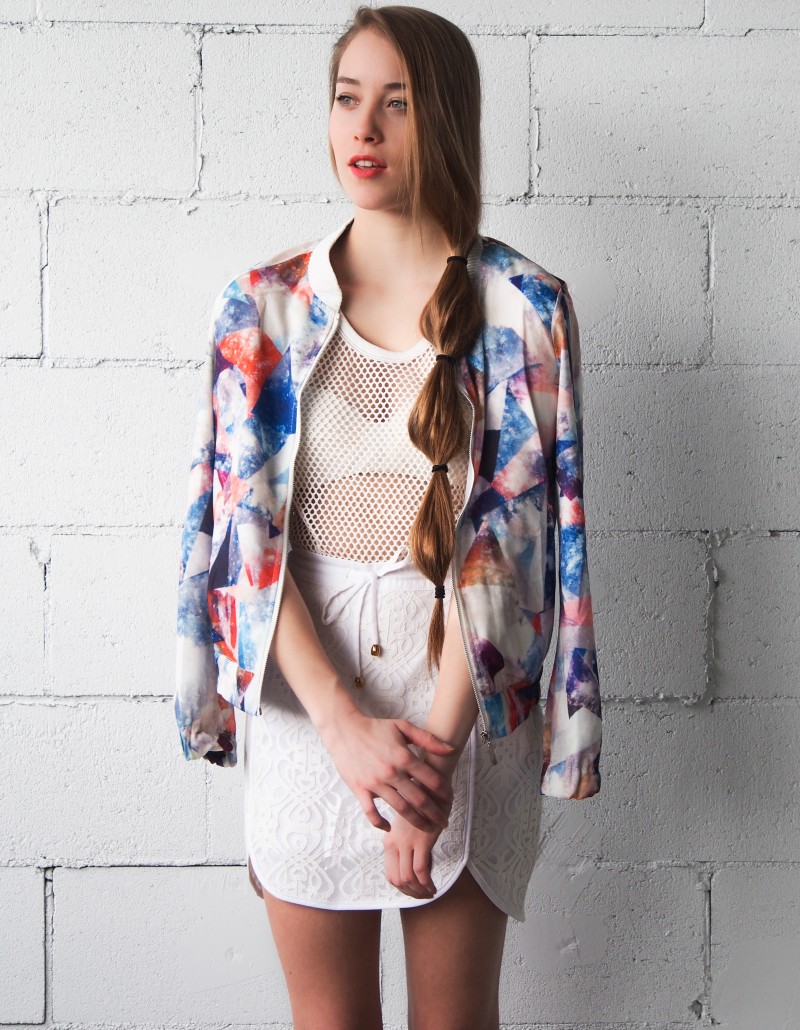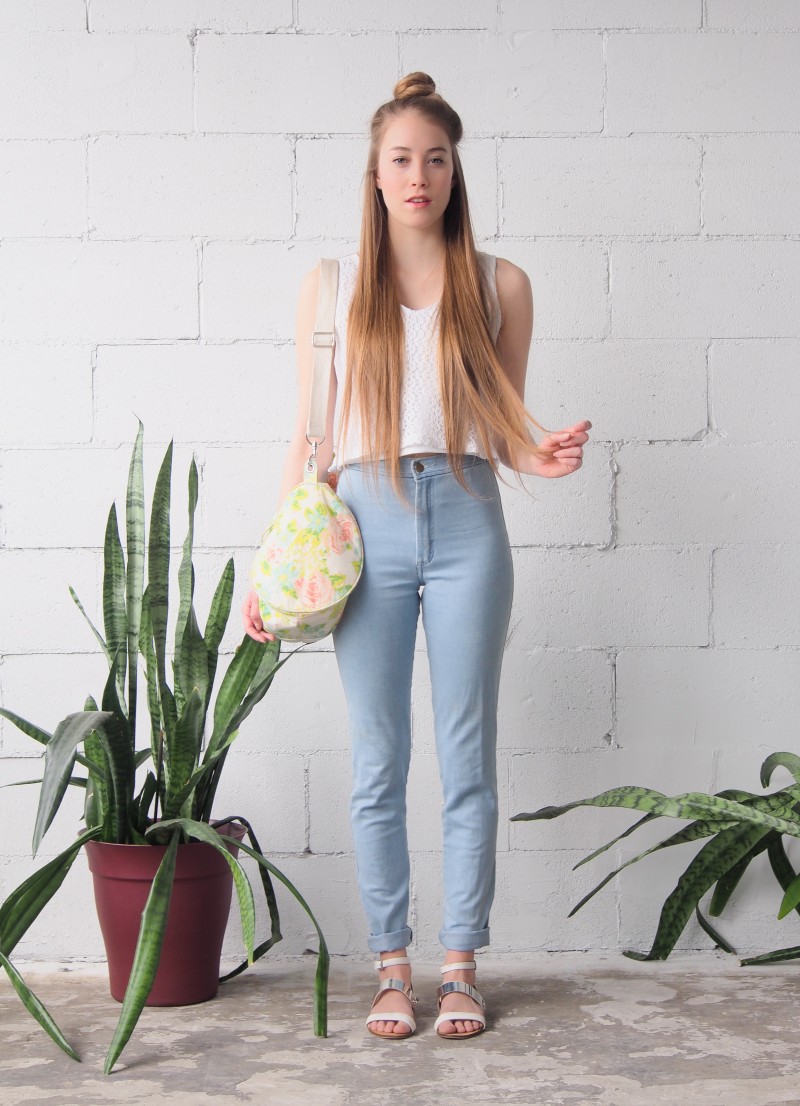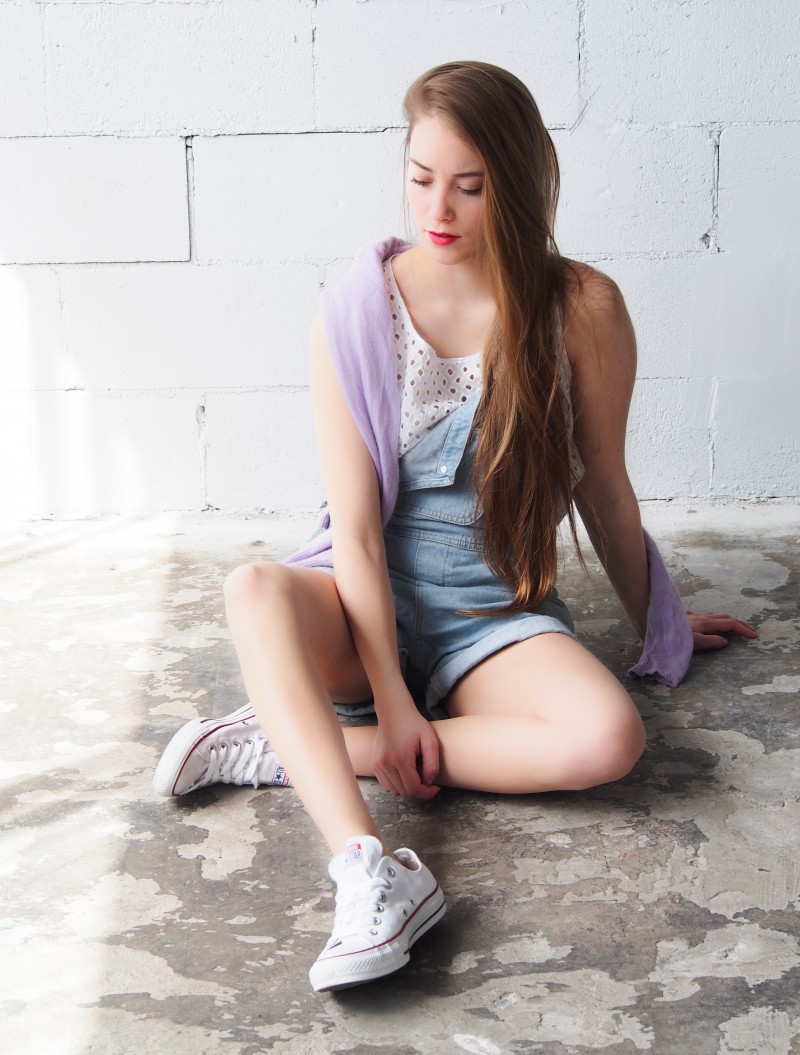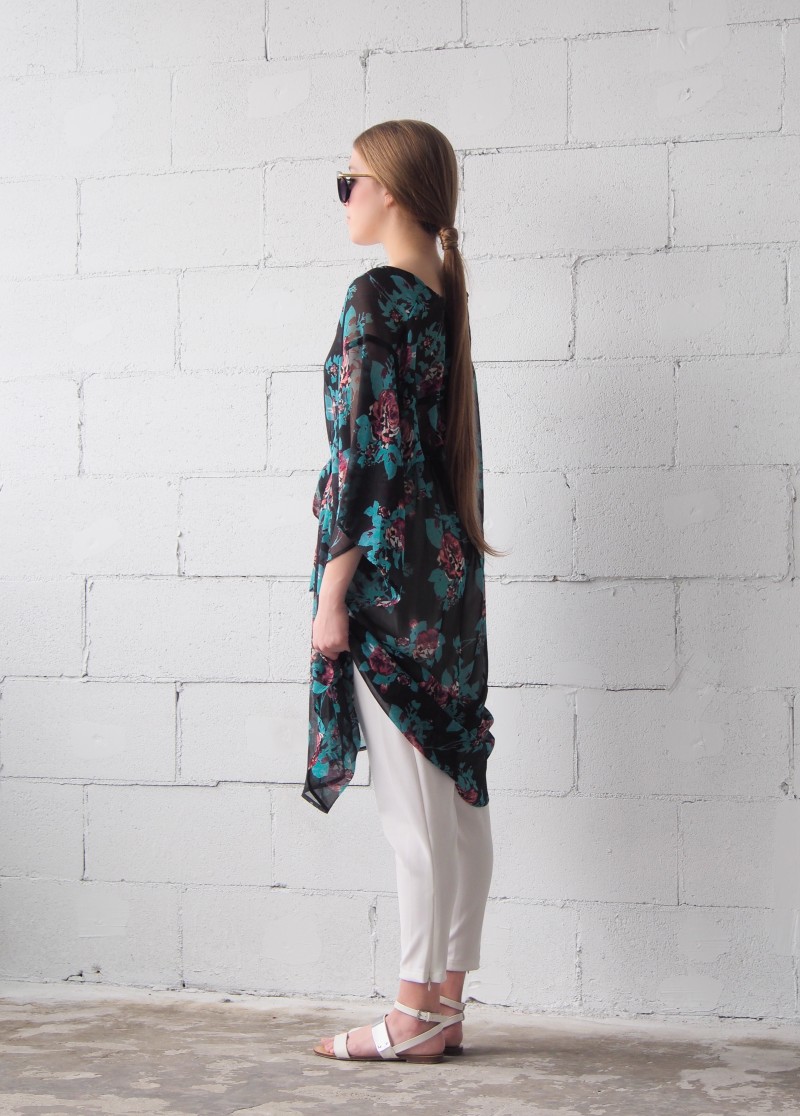 I am so happy to introduce you to the first ever Dentelle+Fleurs Lookbook, inspired by the Spring 2014 trends. I am usually the one in front of the camera, but for this project, I really wanted to be the one taking the pictures and managing the whole vibe of the images. I asked the oh-so-gorgeous Valérie (who also writes for Mode34b) to model for me on a cloudy saturday morning and fortunately, she said yes. Have you ever seen hair that perfect? Because I haven't. Anyhow, I had loads of fun styling Valérie and deciding the angle I was going to give to this first Lookbook. I opted for shades of blue and white to create a link between every picture, but I also incorporated some Spring key pieces into them (kimono, overall, crop top, mirror sunglasses and others). If you like what you are seeing, don't be afraid to share it with any of your dearest friends, because I would like to create one for each season. What do you guys think?
Outfit details:
Outfit 1 "The Walk on the Main": ZeroUV Sunglasses. American Apparel jean jacket. Sugarlips apparel dress. 424 Fifth bag. Zara sandals.
Outfit 2 "Sportswear inspired" : Persunmall jacket. H&M mesh top. Sugarlips apparel skirt.
Outfit 3 "Comfortable at the park": Vintage top. American Apparel jeans. H&M bag. Zara sandals.
Outfit 4 "School finals": American Apparel overalls and top. Joe Fresh sweater. Converse all star sneakers.
Outfit 5 "Coachella" : ZeroUV sunglasses. Forever21 kimono. SheInside pants. Zara sandals.
Styling, hair and photography: Gabrielle Lacasse
Model: Valérie Collette
Merci encore à Avant-Garde pour le fabuleux espace