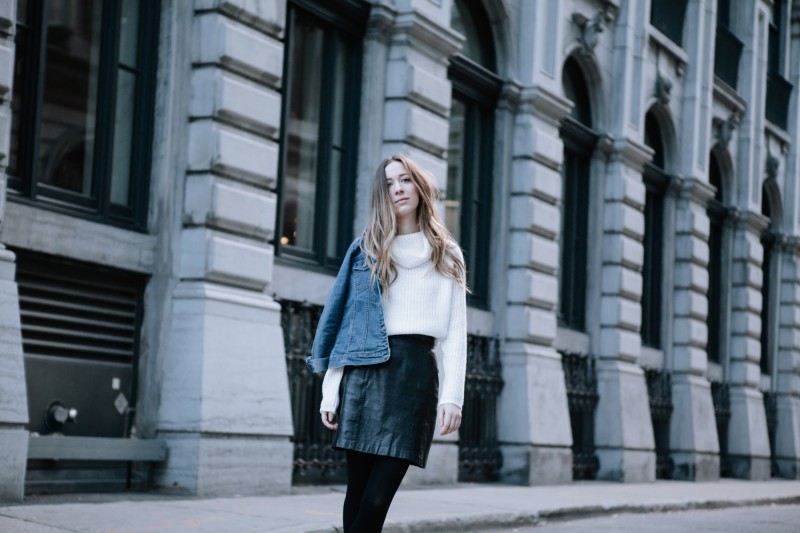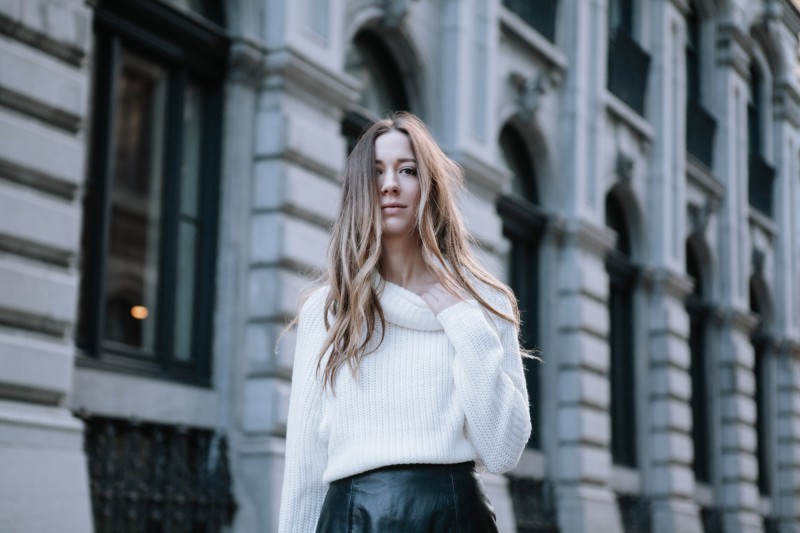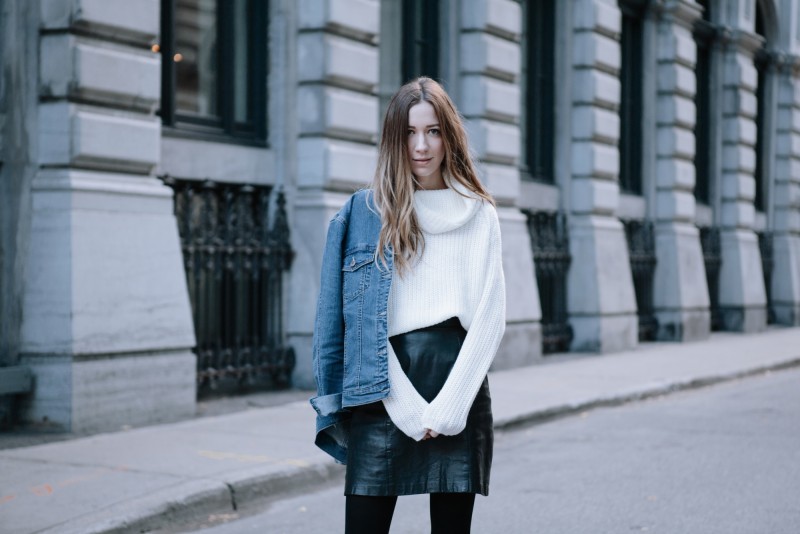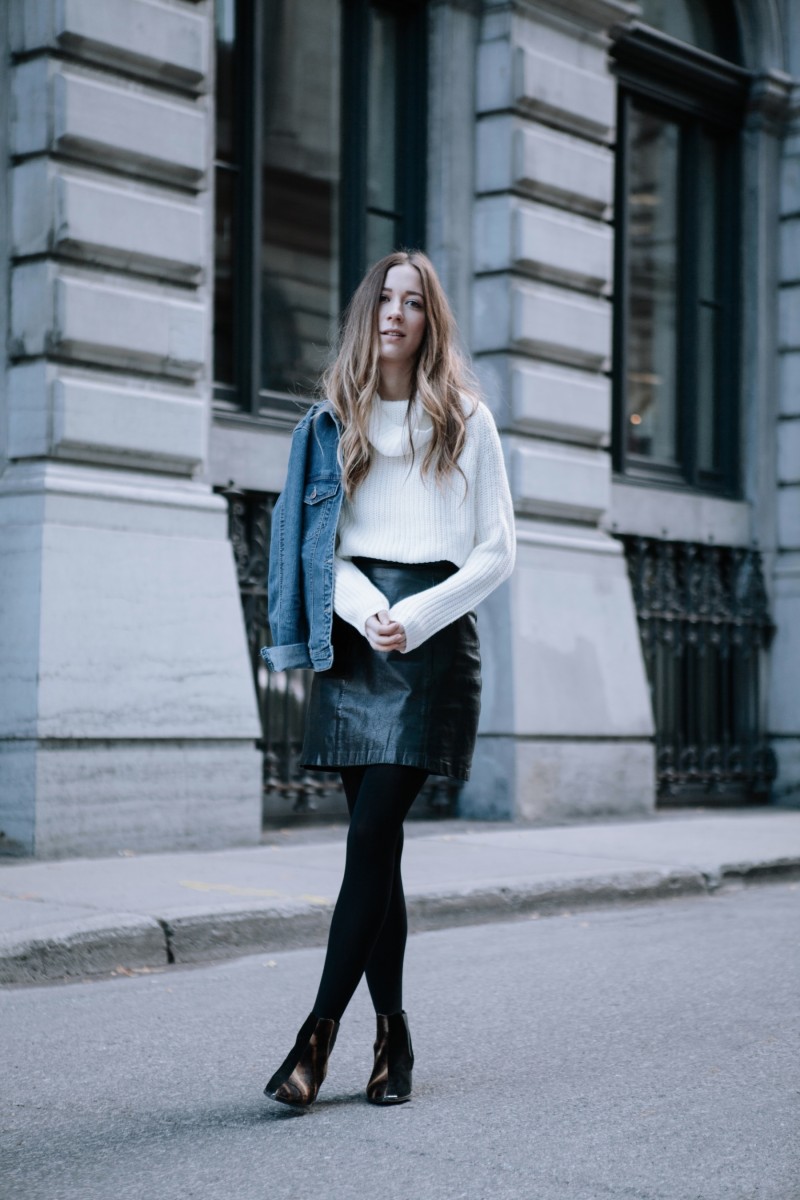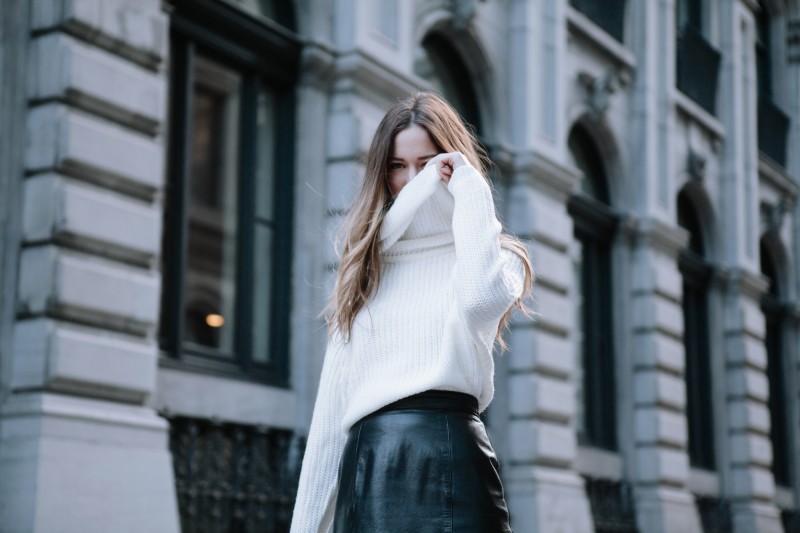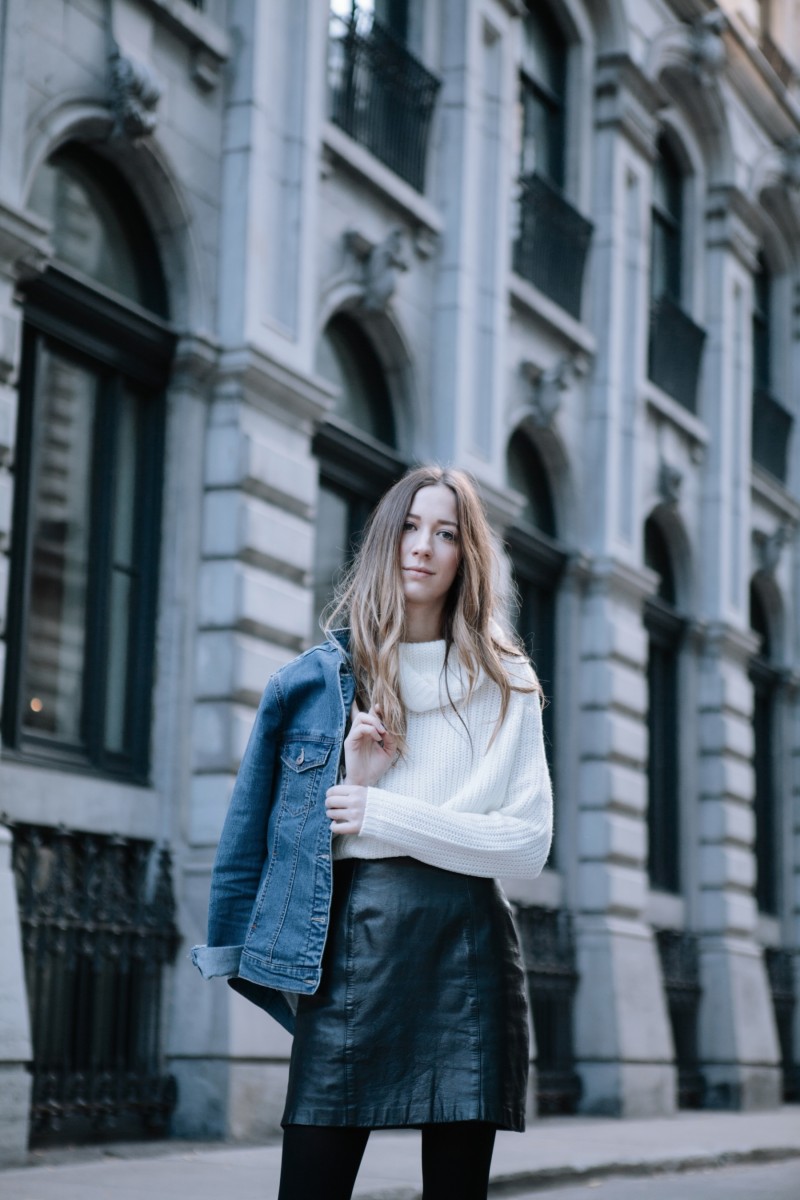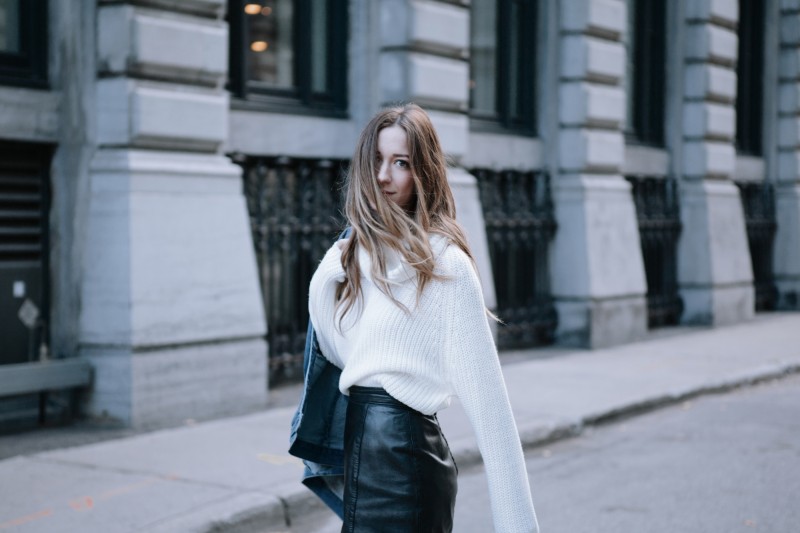 My new favourite hashtag is #alwayswearingthesamething, since this is what I am all about. I have 2 leather skirts on rotation, 7 to 10 knits that I always sport and 4 denim/leather jackets for when it gets a little colder. The older you get, the more you stick to a specific style, one that suits you and that makes you feel good.
Or maybe I am just getting lazy, who knows.
Outfit details: Vintage skirt. Union Bay coat. Urban Planet knit. Acne Studios boots.
Photos: Gabrielle Robert