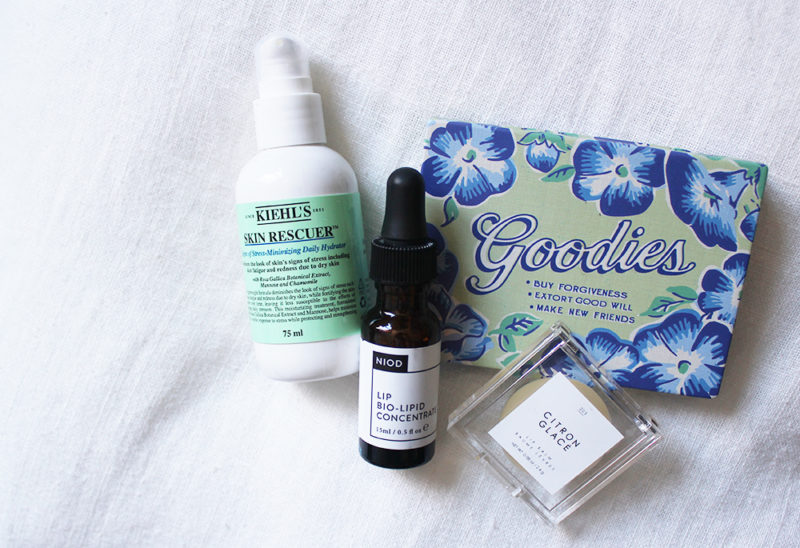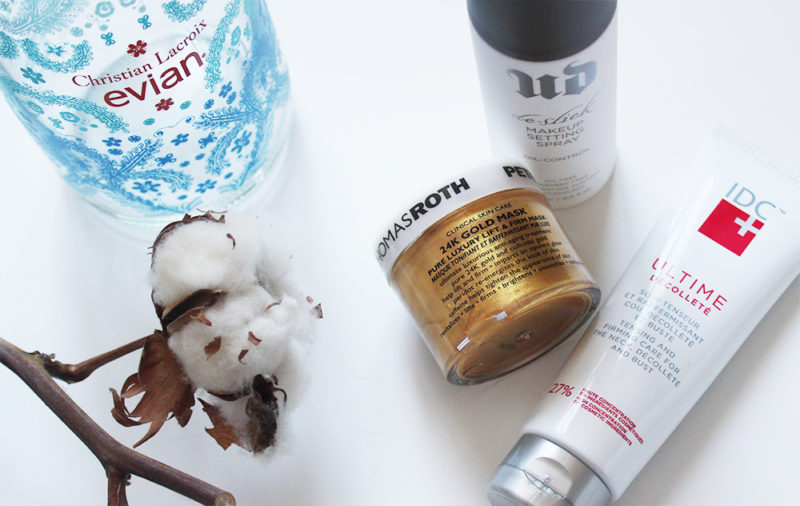 It's only the first month of 2017, we haven't started to really focus on our new year's resolutions that we are already swollen by the Holidays. Don't get us wrong, we love family and friends quality time, food and drinks, but we also loooove to rest! Whether it's tired eyes, dark circles or puffy face, these skin savers will help you combat the inevitable skin fatigue that comes with attending so many parties. Bless these rescuers!
24k gold mask by Peter Thomas Roth: Simply because, we just want our glow back! Tired and dull looking skin will not be our beauty trend this year!
Beauty vinegar Aura Mirabilis by Roger Galet: refreshes, smoothes and clarifies the skin appearance with natural fruit vinegars. You can use it as a toner and we just love the lightweight texture (bonus: nice fruity smell!)
Skin Rescuer by Kiehl's: Your daily shea butter moisturizer to reduce skin fatigue, redness and dry patches. You know, sometimes 10 hours of sleep isn't just enough!
De-slick makeup setting spray by Urban Decay: We LOVE to use this one alone! Take a break from all this holiday makeup, but at the same time you can keep your skin matte!
Lip Bio-lipid concentrate by Niod: A serum to improve lip colour, volume, texture, softness and contour. We suggest you apply lip balm on top of it for extra moisture!
Ultime décolleté by IDC: This tensing and firming care for the neck and décolleté will soon be integrated in your daily routine. It just makes good sense to care about this area too!
(Little extra: the limited edition bottle of Evian by Christian Lacroix makes a cute night table carafe, YES!)