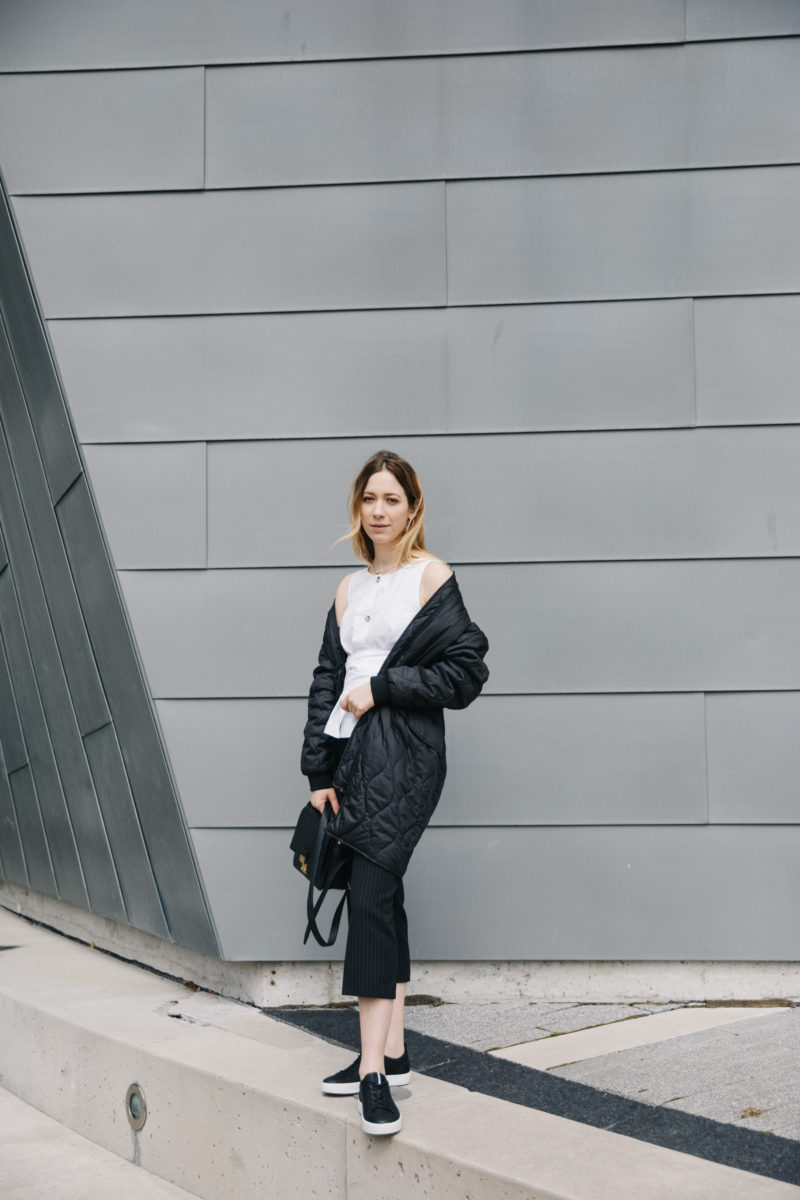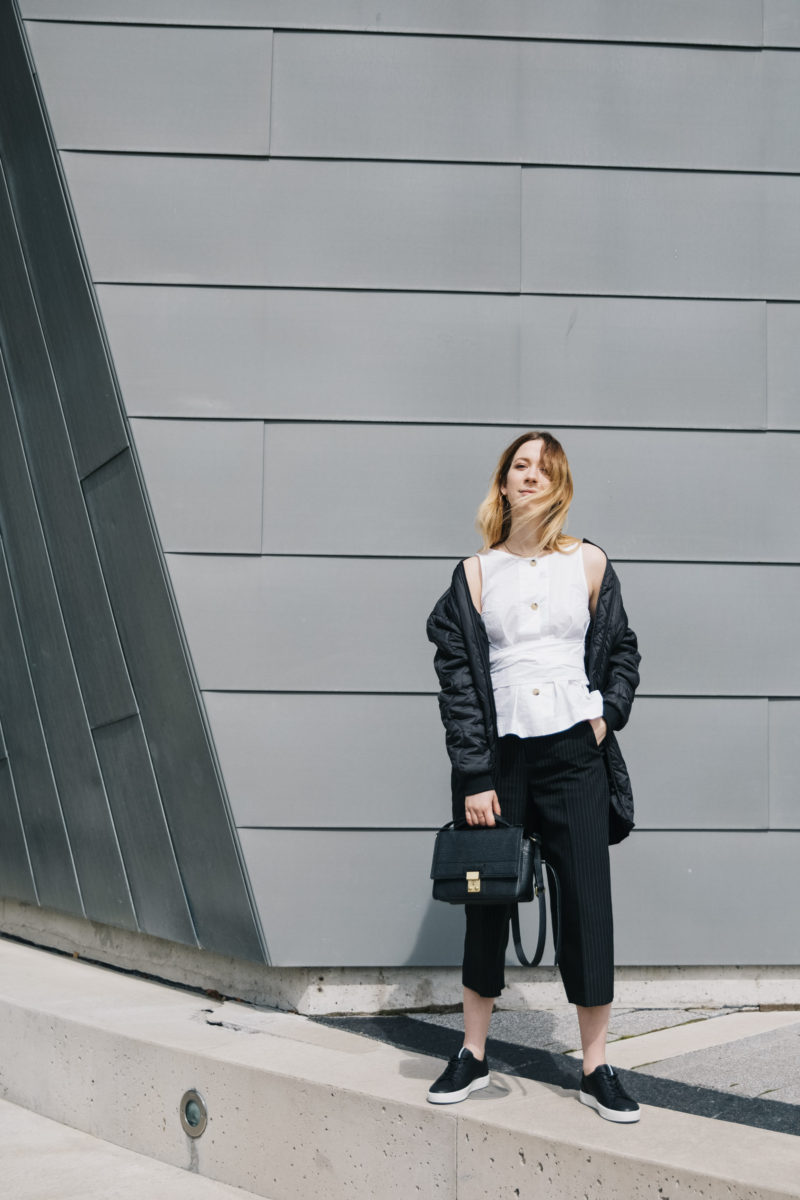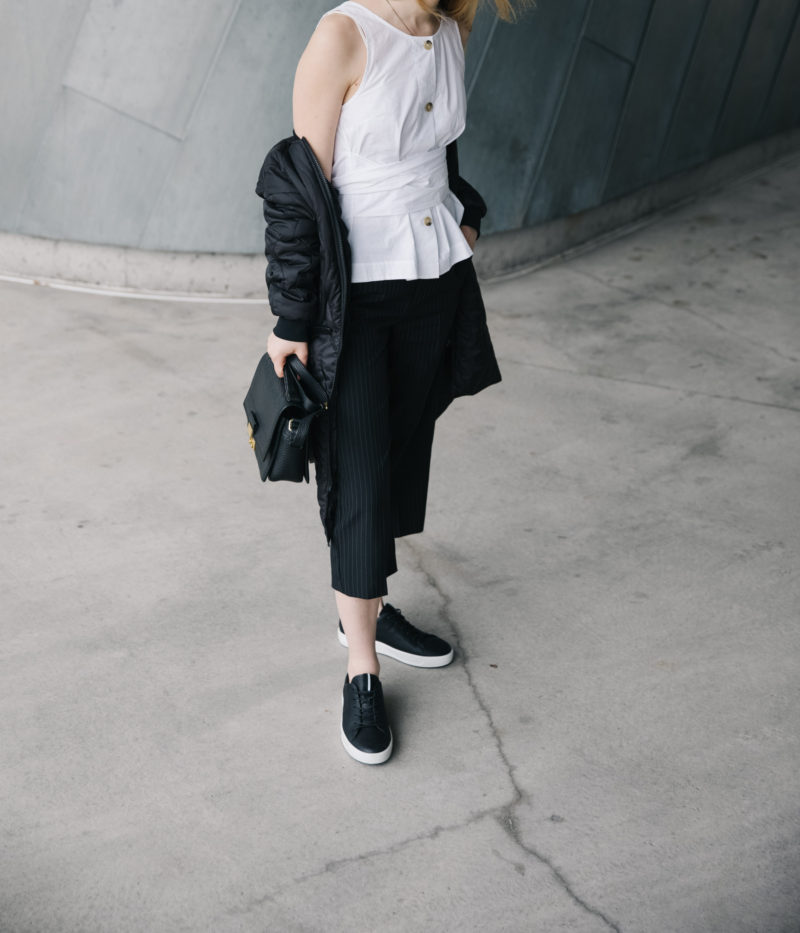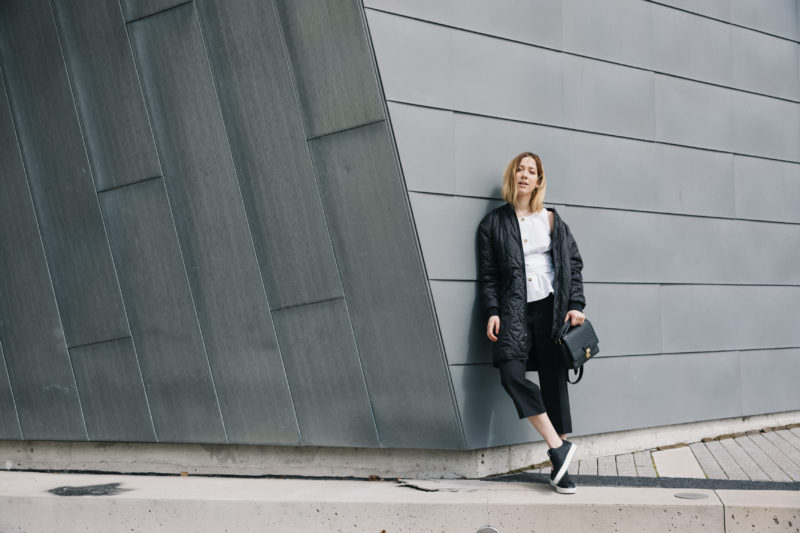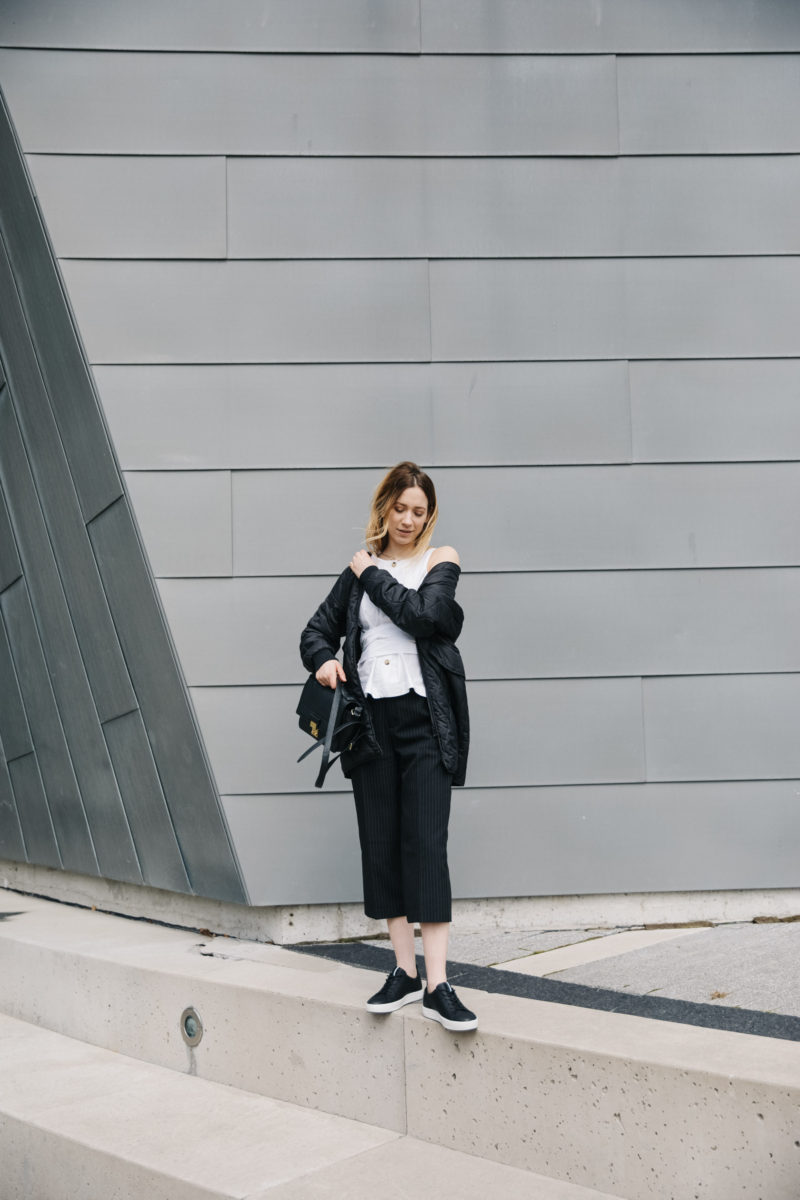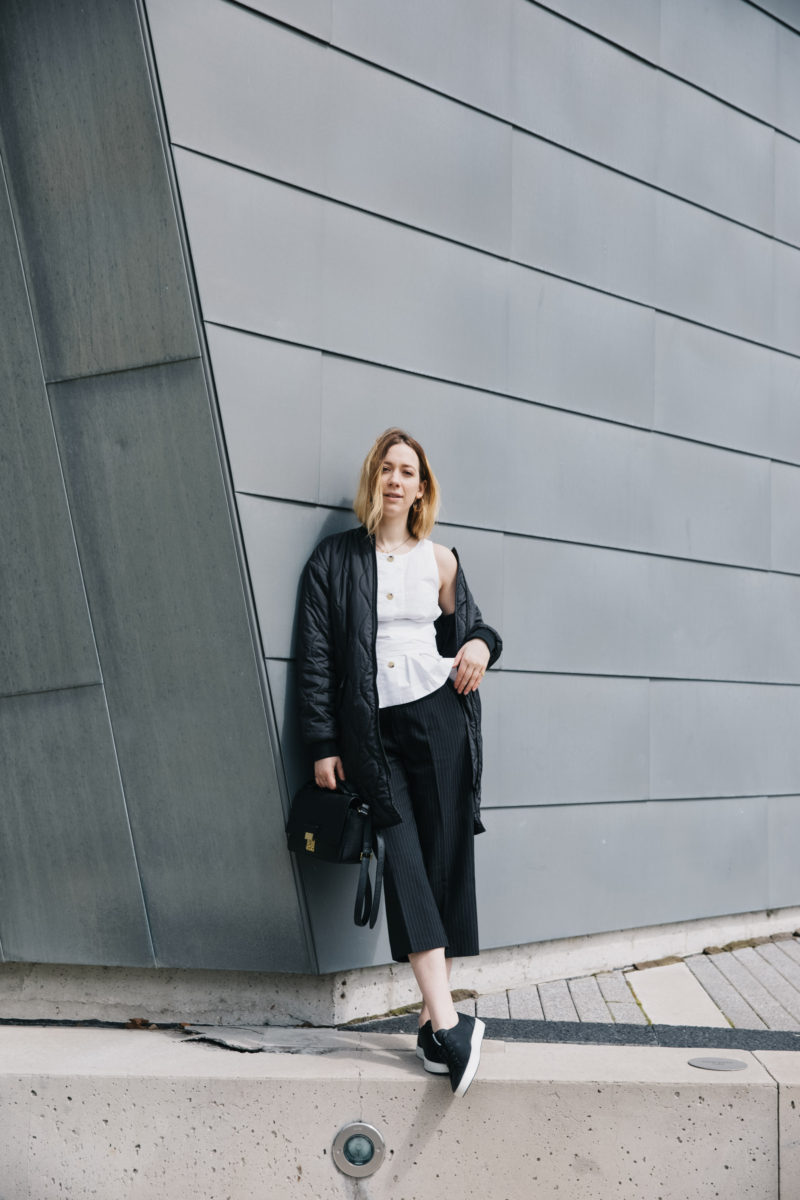 As you may know, I am not a huge fan of high heels. Small, cute square heels work perfectly – I'd much rather hang on to my sneakers. I enjoy walking around the city knowing that I wont be in pain within the next 20 minutes. I cannot stand walking in pain; it's just not me.
Still, wearing sneakers doesn't necessarily mean that I want to look like I'm jogging, playing tennis, or climbing a mountain. I want to look put-together, but still be comfortable, and it's not too much to ask for.
ECCO just released a new SOFT 8 collection with super clean well-designed shoes that perfectly fill the gap between comfort and chic. You can style these with pretty much everything in your wardrobe, from an all black look to a suit (which I did last night for an event in Toronto). They also have a SOFT 8 high top that is super classy too – especially in all white.
The funny part about my new SOFT 8 shoes? My dad tried to sneakily steal them from me the other day during his visit to my apartment. He told me that he's been wanting shoes like these forever and then claimed them to be his. Yep, it didn't work for long.
Find these SOFT 8 shoes online or at your local ECCO store (I just visited the one in Toronto Eaton Centre; the staff are so nice!) and let me know how you style them. I like to get inspiration from you guys!
This blogpost was sponsored by ECCO but all opinions are mine.