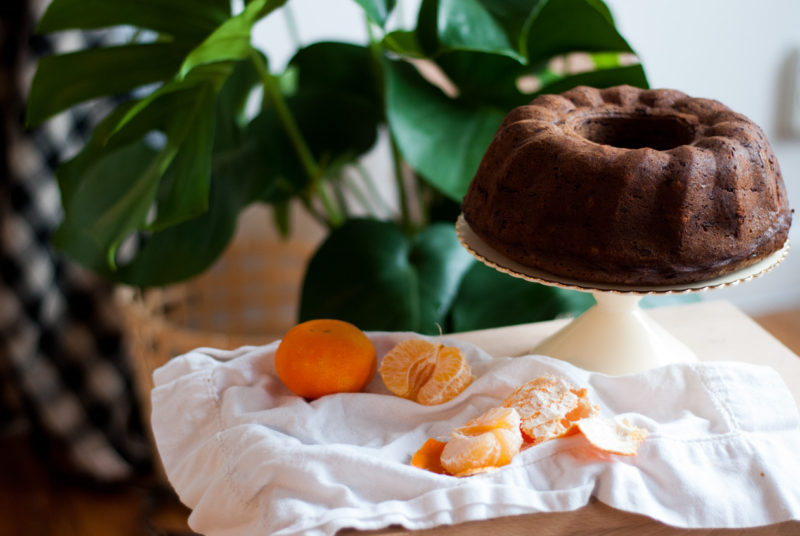 Chocolate and orange is a classic flavour combination but this popular combo shouldn't be exclusive to the holiday season.  It's too great a match to only be enjoyed one month out of the year! This chocolate orange bundt cake is an easy quick dessert that is fluffy and full of chocolate and orange flavour. Enjoy it for dessert or even for breakfast!
Chocolate and orange bundt cake
Ingredients
2 cups all-purpose flour
1 teaspoon baking powder
1 teaspoon salt
3/4 cup sugar
3/4 cup brown sugar
Zest of 2 large oranges
Juice of 1 orange
3 eggs
1 ½ cup milk
1 cup olive oil
1 ¾ cup dark chocolate, melted
Instructions
Preheat oven to 350° F and butter a bundt cake pan.
In a bowl, combine flour, baking powder, salt and sugars.
In another bowl, mix together the orange zest and juice, eggs, milk and oil.
Sift the flour into the wet mixture and gently mix until combined.
Fold in the chocolate and pour batter into prepared pan.
Bake for 1 hour and transfer cake to wire rack.